Happy Sunday, friendly faces! And happy February, too! 😀
I hope you're having an amazing weekend thus far. I've spent the majority of mine working, but that's what happens when it's the end of the month and you kept putting off your deadlines. Oops. But seeing as the weather turned nasty a few days ago, I didn't mind being cooped up at home too much. Especially since it meant spending some extra time in the kitchen…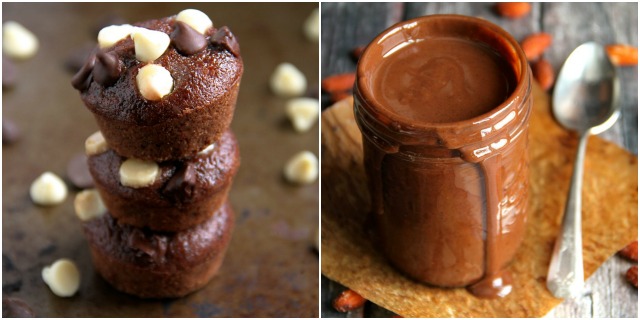 Ooo la la. Recipes.coming.soon 😉
And I just realized the Superbowl was today! Who's watching the big game? I have to admit that I don't even know who's playing (Google just told me it's New England and Seattle), but I might catch bits and pieces of it if my dad has it on when I'm over at my parents' for dinner tonight. But whether you're watching or not, I definitely recommend finding some time to check out these awesome links. They're a little heavier on the food and life front this week, buuuuut sometimes that's how things go. Happy Sunday!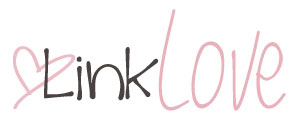 In my head…
. fitness .
How to Banish Workout Excuses via Almost Getting It Together.
Very much loving the no-nonsense approach of these.
. health .
Calorie Counting: The Good, The Bad, and The Ugly via The Real Life RD.
A great post about the dangers of calorie counting and why it's important to make sure we eat enough.
8 Ways to Prioritize Self-Care via Better with Sprinkles.
You can't serve others if you aren't feeling good yourself. Some great tips to help you prioritize yourself.
Nutrient Requirement for Active People: Protein via Pretty Little Grub.
Lots of great info about protein, including the misconceptions about how much we actually need.
. life .
29 Fascinating Photos You've Probably Never Seen via Tales Maze.
It's times like this where I say thank God for cameras.
7 Habits to Start in 7 Days to Guarantee a Year of Happiness via Marc and Angel Hack Life.
I don't know about 7 days, but these are definitely some great habits to cultivate.
20 Spectacular and Bizarre Airbnb Rentals via Flying The Nest.
Soooo I basically want to stay in all of these. Maybe I should make it a life goal?
3 Ways to Build Other Women Up via Skinny Fitalicious.
Why can't we just play nice and build each other up instead of trying to tear each other down?
20 Fairytale Treehouses from Around the World via 9Thing.
Is it weird to admit that I'd love to live in one of these? For about 2 weeks?
27 Diagrams That Make Cooking So Much Easier via Architecture and Design.
Too.much.good.info. This article is brilliant.
101 Ways to Cheer Yourself Up via Yes and Yes.
Some of these are actually pretty ingenious…
. blogging .
If You Like It Then You Shoulda Put [Your Watermark] On It via Peanut Butter and Jenny.
Super helpful post explaining why and how you should watermark your images (clearly I need to start doing this…)
5 Ways to Improve Your Food Photography With Artificial Light via Pinch of Yum.
This is exactly why I went out and purchased artificial lighting for my food photography. Flexibility to shoot at whatever time you want and not having to worry about the weather take a huge load off the old planning-shoulders.
The Business of Blogging and Branding via Cotter Crunch.
A great explanation of why building a brand for your blog is important.
How to Turn a Successful Blog Post Series Into an eBook via The SITS Girls.
A super helpful step-by-step walkthrough of how to create your own e-book.
December Traffic and Income Report via Pinch of Yum.
As always, an incredibly inspiring and informative read. I especially love this –> "It's all about getting a little bit better, every day, forever."
For my belly…
24 Delicious Breakfast Bowls That Will Warm You Up via Buzzfeed.
Because… breakfast. And also a somewhat shameless plug 😉
Sweet Potato Black Bean Burger via Minimalist Baker.
As a girl who'll always choose a veggie burger over a real one, I have to say that these look all sorts of fantastical.
Skinny Sunbutter Cookies via Hungry Healthy Girl.
I'm in love with the fact that these are nut-free. And they just look plain GOOD.
Paleo Chocolate Strawberry Brownies via The Almond Eater.
Deliciously moist and chocolatey brownies for all my Paleo friends out there!
Iced Berry Oatmeal Breakfast Muffins via Apple of My Eye.
Love the ingredients in these! Oats, bananas, berries, yogurt… perfect breakfast combo right there.
Copycat Quaker Chewy Chocolate Chip Granola Bars via Lovely Little Kitchen.
These look better than the store-bought ones! And I love how they're made with healthy ingredients.
Chocolate Coconut Cream Cupcakes via How Sweet It Is.
… wha? Sorry. I was busy wiping drool off my chin. These… are amazing.
Spinach and Feta Mini Frittatas via Savory Style.
My latest recipe for SS! A quick and easy breakfast that packs a nice protein punch.
Your links…

Will you be watching the Superbowl today?
3 things you did yesterday; 3 things you're doing today. Go!
Yesterday: ran a few errands, grabbed coffee with a friend, and worked, worked, worked.
Today: going to church, working some more, and heading to my parents' for dinner.
More places to find me!
E-mail — [email protected]
Twitter — runwithspoons
Facebook — runningwithspoons
Pinterest — runwithspoons
Instagram — runwithspoons
Bloglovin — runningwithspoons