Happy Sunday, friendly faces Birthday to me!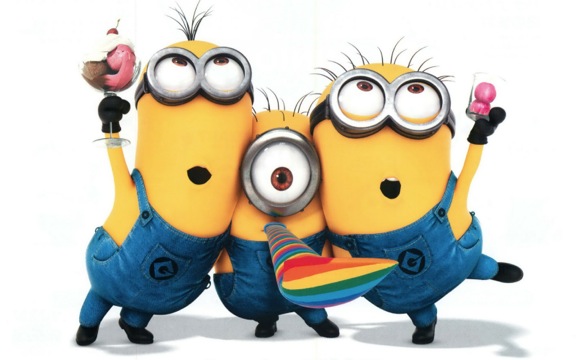 [source]
Sorry, friends… I couldn't help myself 😀 But happy Sunday to you, too, of course. I have no idea what's in store for me today (it's a "surprise," they said), but it still boggles my mind whenever I think about the fact that I'm no longer in my 20's. The big 3-0. Like… what? Me?! Are you sure?!
But I'll recap my birthday and share my thoughts on turning 30 tomorrow, because I've got plenty of other things for you to read today…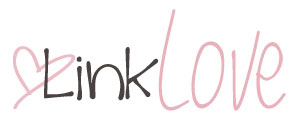 In my head…
. fitness .
7 Ways to Run Like a Pro via Popsugar.
Because us beginners can use all the good advice we can get.
6 Exercises You Can Do at Your Desk via Mind Body Green.
Stuck in a desk all day? Use these creative moves to help keep yourself in shape.
How to Make Running Feel Easier via Popsugar.
Is there a magic pill or something? Because… ouch.
New Year, New You via FueledByLOLZ.
Love this post about not judging the "January joiners." It's good to see people in the gym, motivated to get fit — even if that motivation ends up fizzling out for some of them.
. health .
6 Signs Your Diet Needs a Major Makeover via Popsugar.
Our bodies are always giving us signs, and if something is amiss, they'll let us know. Pay attention!
5 Things Healthy People Do Before Starting Their Day via Mind Body Green.
How you start your day can have a huge impact on how it plays out, and I can definitely attest to some of the things in this list helping it play out well.
5 Clean Eating Tips for the New Year via Hummusapien.
Simple and practical tips that'll help you achieve your health goals this year!
4 Reasons NOT to Detox This New Year via Pretty Little Grub.
A great post to read before you decide to go on a detox to "kick start" your new year.
5 Health Resolutions You DON'T Want to Make This Year via Diary of an ExSloth.
Give yourself a better chance orb wing successful with your resolutions by being SMART about them.
Healthy Breakfast Ideas for New Year's Day via Shape.com.
Because you can never have too many breakfast ideas… or shameless plugs 😉
. life .
Unhappy and Don't Know It? It Could Be One of These Reasons via Mind Body Green.
Our beliefs are often more important than our circumstances when it comes to our moods. If you find yourself feeling down in the dumps, an attitude adjustment might be in order.
58 Very Tiny Cute Things via Buzzfeed.
Need to put a smile on your face? This post will do just that — guaranteed.
15 Ways to Live a Year with No Regrets via Marc and Angel Hack Life.
Some great food for thought concerning living vs. simply existing.
Three Easy Steps To Choose Your One Word via The SITS Girls.
If you're not one for making resolutions, having one word to motivate you is a great alternative.
. blogging .
Where to Find Free Images for Your Blog via Barbie Bieber and Beyond.
Some great sources of free images that you can use for your blog posts.
4 Tips to Help You Avoid Blogging Burnout via The SITS Girls.
Really helpful straight up common sense tips to take to heart when struggling with burnout. It happens to us all!
Reclaiming My Blogging Voice via The Big Man's World.
A great post to read if you're stuck in the "shoulds" of blogging.
The Number One Secret to Blogging Success via The Glitter Collective.
It's all about… clicking over to the post to find out 😉
Free Printable 2015 Blog Planner via 7 on a Shoestring.
A great resource to help you stay organized in 2015.
New Year's Blog Resolutions via The SITS Girls.
It's always a good idea to set aside some time and think about your blogging intentions for the year.
For my belly…
Spiced Orange Hot Chocolate via Deliciously Yum!
How amazing does the combination of chocolate and orange sound in a comforting hot drink? Answer: very. Very amazing.
Fluffy Coconut Basmati Rice via The Big Man's World.
Rice is easily one of my favourite grains, especially when infused with coconut milk. Definitely a delicious combo.
Cashew Butter Green Smoothie via The Almond Eater.
Why choose between two smoothies when you can layer both in one glass.
Easy Overnight Cinnamon Rolls via Chelsea's Messy Apron.
As intimidated as I am to work with yeast, these seem entirely doable! And not to mention delicious…
Apple Pie Date Bars via Minimalist Baker.
A perfect healthy snack option! Vegan gluten-free, and no refined-sugars. Plus… dates + apples = yum.
Gooey Paleo Fudge Brownie Pie via The Paleo Running Momma.
So.much.chocolatey.goodness. And great ingredients that you can feel good about eating!
Your links…

3 things you did yesterday; 3 things you're doing today. Go!
Yesterday: ran some errands, grabbed coffee with a friend, and de-cluttered my home for the New Year.
Today: It's a "surprise"… 😯
More places to find me!
E-mail — [email protected]
Twitter — runwithspoons
Facebook — runningwithspoons
Pinterest — runwithspoons
Instagram — runwithspoons
Bloglovin — runningwithspoons