I have absolutely no idea what day of the week it is…
Yesterday felt like a Sunday, which means that today feels like a Monday… except it's Friday. Err… right? Okay, yeah. It's Friday. The only thing I'm absolutely sure of is that it's January and that we're in 2015. And my grasp of the latter is still somewhat shaky — I very nearly titled this post Currently – January 2014 and I have a feeling I'll be writing my dates wrong for a few more weeks.
Regardless, it is January, which means it's time for another Currently post — yay! I seriously love these posts. Not only does it let me get a little more personal on the bloggy-blog, but it also gives me a nice little collection of "life as I know it" posts so that I can look back and see what I was doing in January 2014, for example.
So without further ado, here's what I'm currently up to in January 2015.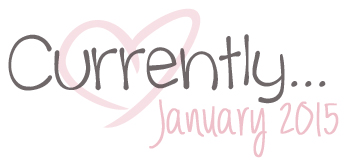 Current book: Golden Son by Pierce Brown. This is the second book in the Red Rising Trilogy (I reviewed the first one here), and while I'm only a handful of chapters into it, I have a feeling that I'm going to love it. I adored the first one, so I'm pretty sure you'll see a review of the second in this month's monthly favourites… #CrushingOnDarrow. Give it a go if you're a fan of books like The Hunger Games!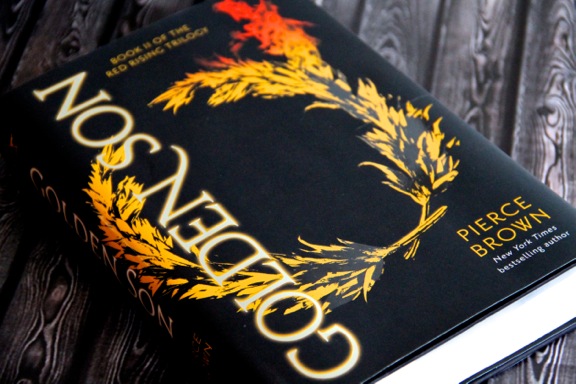 Current music: Nicotine by Panic! At The Disco.
[youtube="https://www.youtube.com/watch?v=LkBxcmxWKAA&w=576&h=315″]
Current guilty pleasure: Colouring books and wax crayons. Don't judge me.
Current nail colour: Look who switched up her nail polish for the second month in a row! Woop, woop! I seem to go back and forth between being way too lazy to do my nails, and wanting to switch them up all the time, and right now I'm very much in the latter phase. Maybe it has something to do with wanting to add a bit of fun to the dark and dreary winter days? Either way, I'm currently rocking Passion by OPI.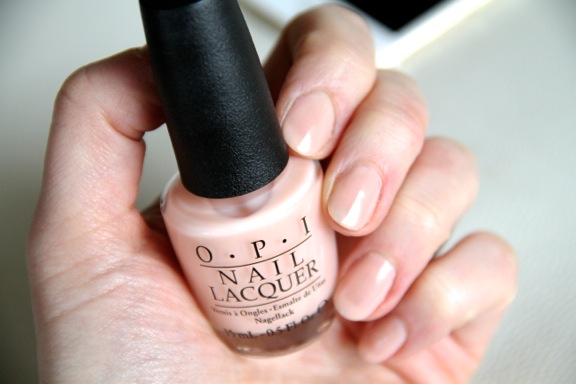 Current drink: Birthday Cake tea from David's Tea. Seemed fitting given that it's almost my birthday. Also… holy.YUM.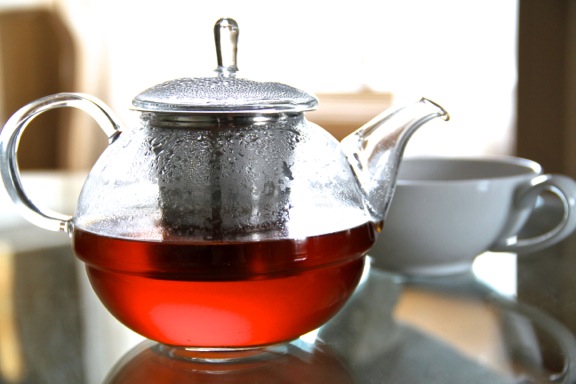 Current food: Pomegranates. I end up looking like I just committed bloody murder whenever I eat one, but it's so worth it for that sweet and tangy crunch. Ob.sessed.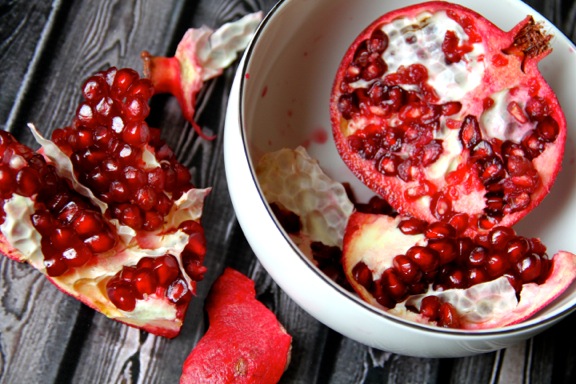 Current obsession: These animal slippers that I got for Christmas… I can't EVEN. And they literally are an obsession because… notice how the stripe patterns are different and one nose is on a black background while the other is on a white one? Drives my OCD tendencies crazy.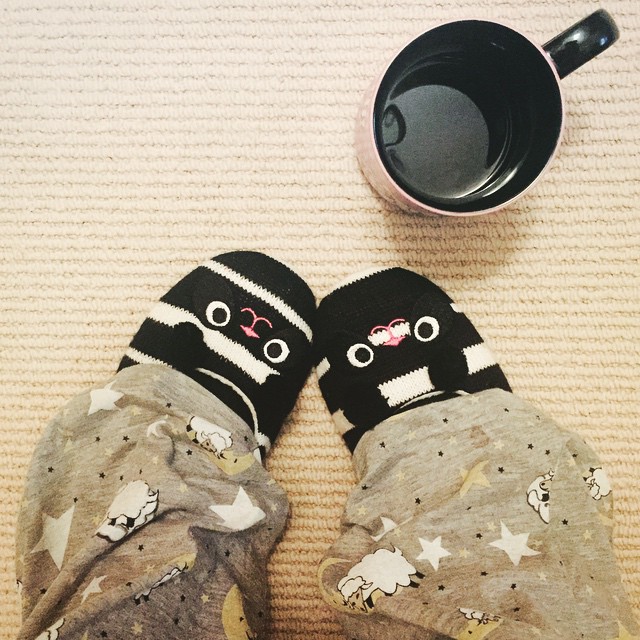 Current wish: For my planner to get here so that I can start organizing my life. I feel lost without one.
Current need: Better work/life balance. Right now it's basically 90% work, 10% sleep 😆 And while I know that's not a good thing, it's also hard to avoid when you're growing a business. I will get better at this.
Current triumph: Finding the perfect lipstick colour for my [Casper-esque] complexion. I've never been a huge lipstick wearer, but I have a feeling that some of that had to do with the fact that I just wasn't a big fan of any of the shades I had. And then MAC's Syrup entered my life and I fell in love. Makes me feel fancy.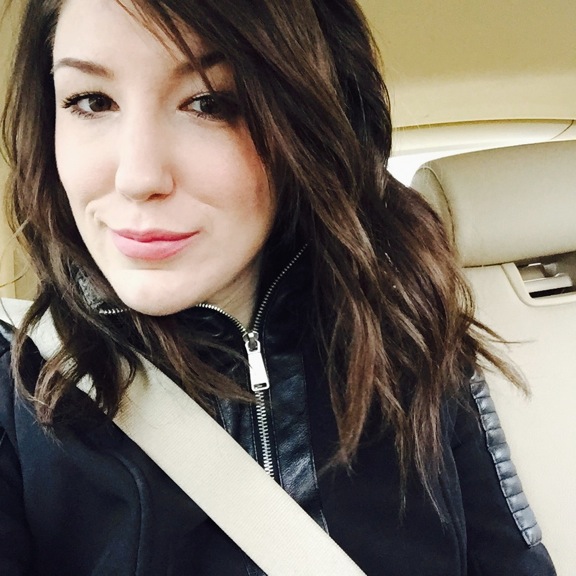 Current bane of my existence: A lack of blackout curtains. There's a construction site near my home, and despite the fact that it's 3 or 4 blocks away, there's one light that's just as high and just as bright as the sun, and it insists on shining straight in my window at night and making it look like it's the middle of the day. Not an ideal environment for getting quality sleep. Not ideal at all.
Current indulgence: Birthday Week! if you don't celebrate Birthday Week, then you need to start. And if you do celebrate Birthday Week, then you know what I'm talking about. A small treat every day for the week leading up to your birthday. This year was a good'un!
Day 1: OPI nail polish in Passion || Day 2: MAC lipstick in Syrup (used Back To MAC for this one)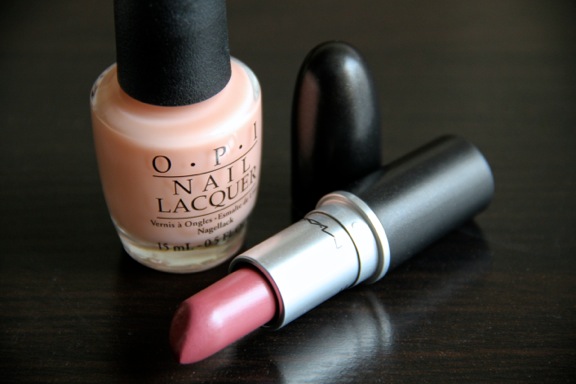 Day 3: adorable owl apron!! || Day 4: Golden Son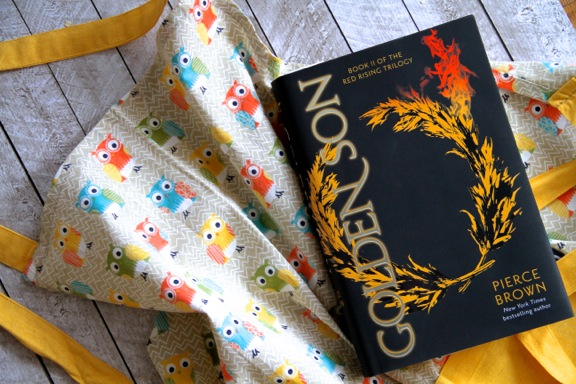 Day 5: a new Beauty Blender (my old one was a nightmare) || Day 6: adorable panda/cat sticky notes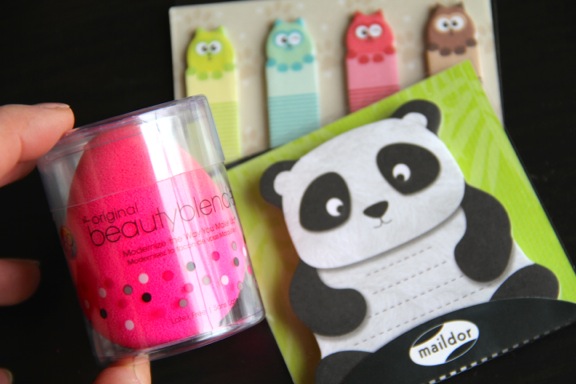 Current procrastination: I honestly can't think of anything… I'm currently riding that New Year high where I want to get ALL the things done. It'll probably fizzle off and die in a few weeks, but for now I'm milking it for all it's worth.
Current blessing: I wouldn't even know where to begin — I've been blessed with so much. Does that mean my life is perfect? Heck no — there's plenty of bad to take with the good — but I've gotten a lot better at focusing on the good (gratitude journals, for the win!!), and that makes the bad that much more manageable. It's unrealistic to expect a life without hardships, but it's not impossible to lessen the pain of those hardships with the right attitude.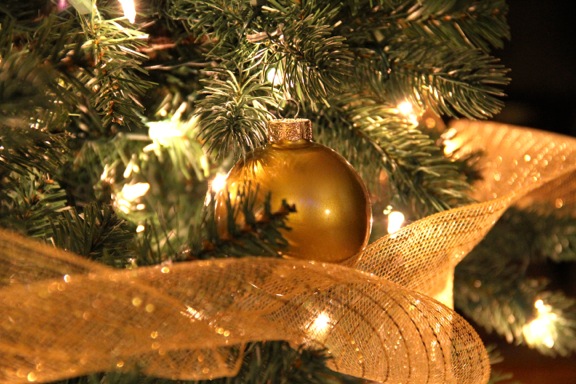 Current excitement: T-minus 2 days until my birthday!!! You could say I'm kind of excited.
Current mood: Reflective, contemplative, and content. The New Year has that effect on me.
Current link: Beautypedia Skin Care and Makeup Reviews — a great resource if you're shopping around for new beauty products. They have a tonne of reviews for anything you might be in the market for.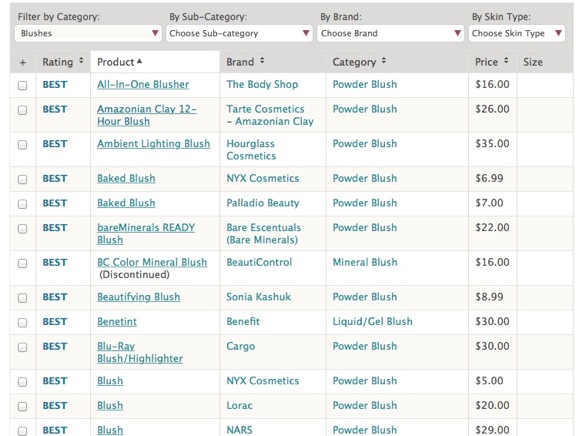 Your turn! Give me your current:
1) … book.
2) … food.
3) … need.
4) … triumph.
5) … mood.
More places to find me!
E-mail — [email protected]
Twitter — runwithspoons
Facebook — runningwithspoons
Pinterest — runwithspoons
Instagram — runwithspoons
Bloglovin — runningwithspoons