Happy #thinkingoutloud Thursday! No idea what I'm going on about? Click here!

1. Happy New Year, friendly faces!!!! And yes, that sentence very much requires four exclamation points. How was your night?! Did you do anything exciting to ring in the new year? Did you stay home and fall asleep before midnight? I didn't have any concrete plans going into the evening, but since it was relatively warm (0ºC, 32°F) for a December night, a bunch of us decided to head downtown to enjoy the festivities and watch the fireworks at midnight. It was a nice way to welcome in the new year, and I can't help but feel like 2015 is going to be a good one. I'm wishing you beautiful people all the best in the upcoming year! I hope that you rock the socks off your resolutions, and that all your dreams become realities. Awwwr.
2. There's been a change of plans in the planner department. You know how I originally said I was going to go with one from personal-planner.com? Wellllll… after mulling it over for about a week and reading/watching countless reviews online, I decided to take the plunge and go for an Erin Condren Life Planner instead. I've been hearing people rave about them for quite a while now, and after looking into them in a little more detail, I definitely think the hype is well-deserved. The only downside is that I was a little late in placing my order, so my planner won't get here for another week or two. Le boo.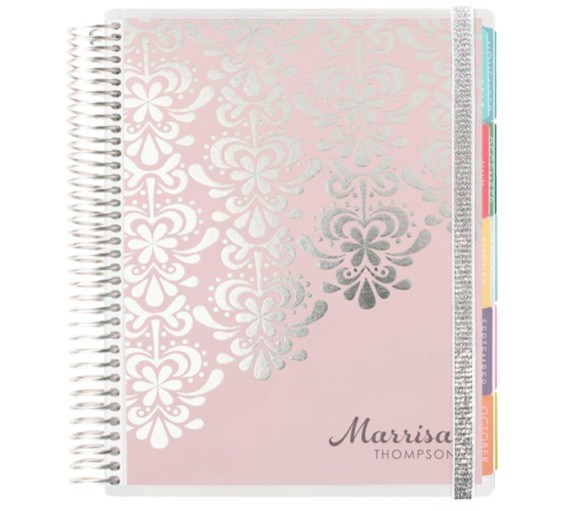 3. At least I have these to tide me over 'till then…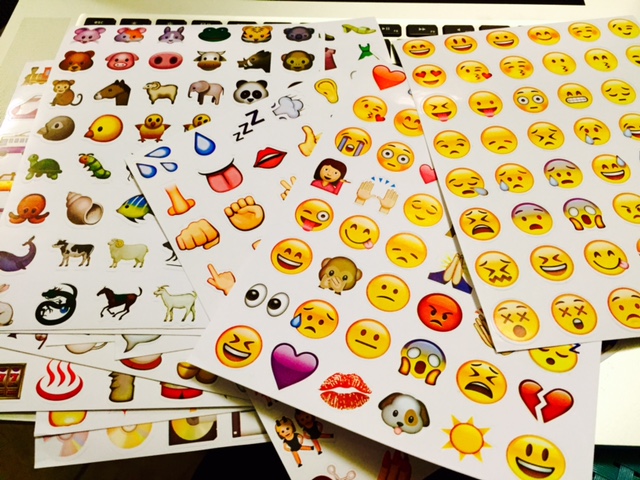 I spotted them for the first time back in May, and finally decided to buy some under the pretext of using them in my new planner… when it gets here 😥 😥 😥
4. I also may or may not have picked up another notebook [to add to the huge collection I already have], but I'm a complete sucker for cute notebooks and I needed (read: wanted) a new one for business/blogging brainstorming. Nothing beats getting ideas down on paper — I'm getting excited just thinking about it #closetgeek.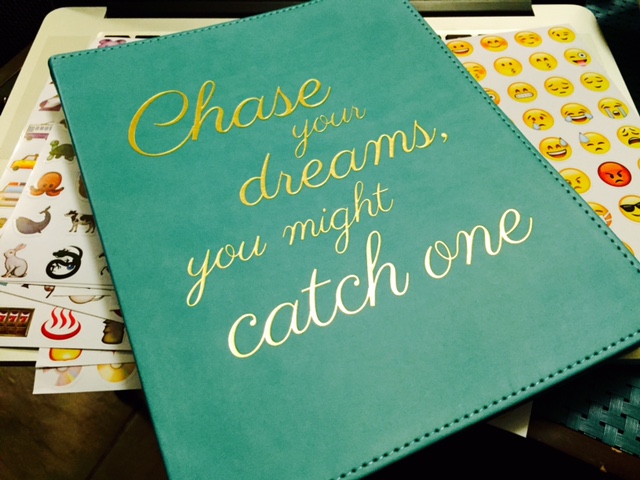 5. So I'm not sure if I want to make another memory jar this year. I've kept one for the past two years, and while I'm a huge fan of the idea of writing down something good about each day (it seriously worked wonders for my positivity/happiness levels), I think I'm going to carry on doing it in book form instead. I've been using this One Line A Day five-year memory book for a few months now, and I really love the convenience factor. Plus it'll be awesome to have so many years in one place and be able to look back 2, 3, 4 years from now and see what happened on that same day in the past.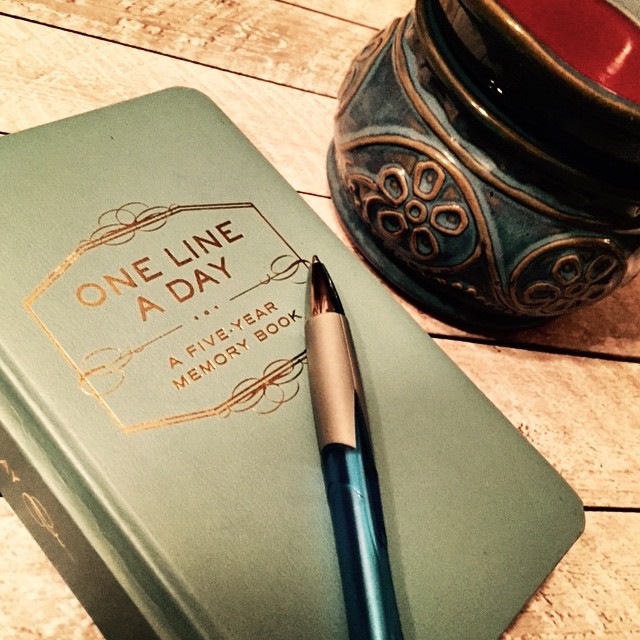 6. Me before coffee and me after coffee…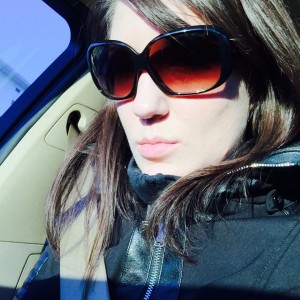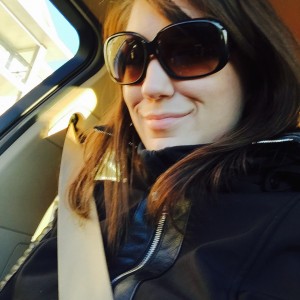 Notice how even the colour tone of the picture is different? 😆 I may not drink a lot of coffee, but you better believe that I look forward to my one cup a day like a crazy person. Don't mess with my java.
7. Speaking of coffee… this has never happened to me before — I actually got a fancy design on a Starbucks latte. I almost didn't want to drink it because it will probably never happen again, but… coffee.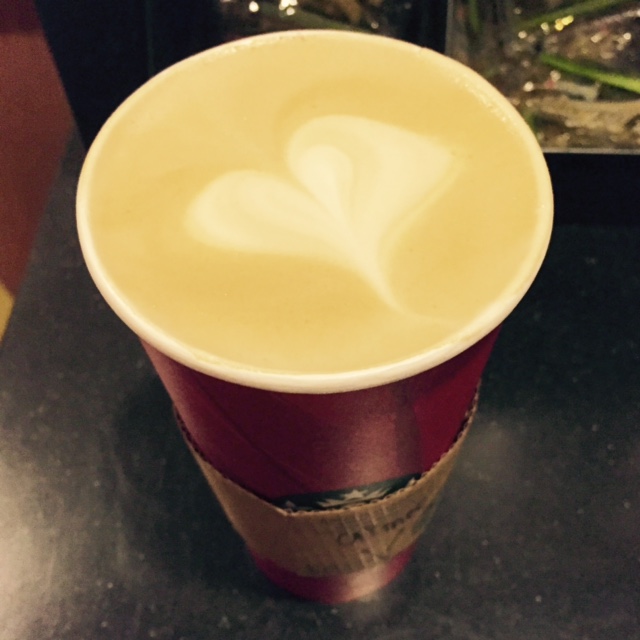 8. I found Nemo! He was hanging out in Banff Springs…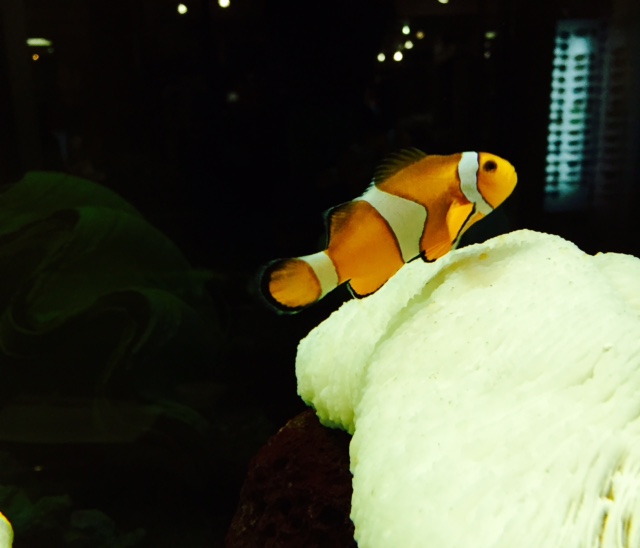 … and so was a certain Sprinkle…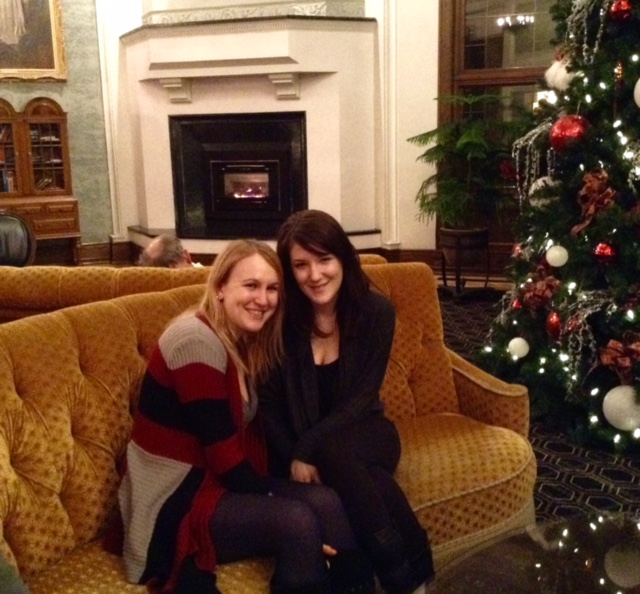 9. Do you guys make any New Year's resolutions? I have to admit that I'm not normally a huge fan of them, but I have some high hopes for this upcoming year, and I made a small list of personal, professional, and physical goals that I'll be working on. I'll go into more detail on those in a future post, though, because I think I've done enough Thinking Out Loud for today.
10. Oh, and Happy New Year again 😀


No questions… just tell me whatever comes to your mind! 😀
More places to find me!
E-mail — [email protected]
Twitter — runwithspoons
Facebook — runningwithspoons
Pinterest — runwithspoons
Instagram — runwithspoons
Bloglovin — runningwithspoons