Happy Sunday, friendly faces! ?
Aaaand welcome to another day where we share ALL the good links from the past week! Well, not all all because that'd be impossible and borderline crazy, but enough to add at least 20 tabs to your browser window and keep you busy for a solid 45 minutes.
And if you need something to snack on during those 45 minutes, might I suggest these chunky monkey cups that I posted yesterday? ?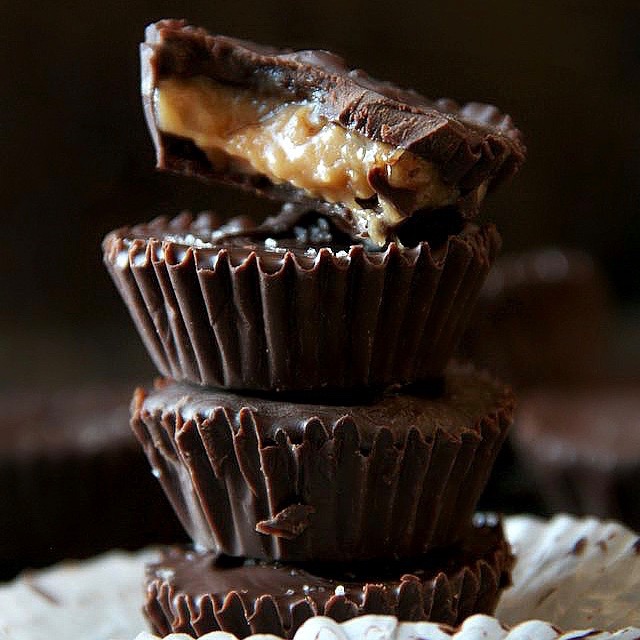 I aways find it fascinating (read: slightly interesting) to see how much these links vary from week to week. Sometimes they'll be super heavy on the life and recipe links, whereas other times (like this time) they'll be more fitness and blogging inspired. I always try to vary them up so there'll be something for everyone, and I hope you enjoy!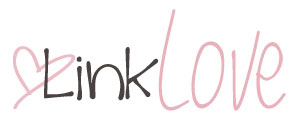 For my head…
. fitness .
Turn Your Plank Into A Full-Body Workout via Coach Mag.
Work more than just your core with these great plank variations!
5 Benefits of Treadmill Running for Outdoor Runners via The Cookie ChRUNicles.
Some really great reasons to embrace running on the treadmill, even if you prefer running outside.
When Exercise Isn't Your Favorite via The Domestikated Life.
A really awesome and motivating read for those who don't necessarily always love exercise.
Valentine's Day Gift Ideas for Runners via Fit Wanderlust Runner.
Really thoughtful gift ideas for the runners in your life.
7 Glute Exercises to Help Your Running via The Hungry Runner Girl.
Because strong legs mean faster running and less injuries.
. health .
Should You Weigh Yourself? via Wholeheartedly Healthy.
Great post about the pros and cons of using the scale to keep track of weight loss and/or maintenance.
Why I Will Never Diet Again via Blogilates.
Absolutely love this honest account on extreme restriction and the effects it has on us both mentally and physically.
Try Sleeping On Your Left Side and This Will Happen via Live, Love, Fruit.
Some pretty interesting info about how your sleeping position affects your health.
. life .
50 Incredible Photos You May Not Have Seen Before via Tackk.
Definitely never seen a good chunk of these before. Seriously amazing stuff!
. blogging .
Branding Your Blog via The Koala Mom.
Helpful tips on how to go about branding your blog and why it's important.
11 Things Every Blog Should Have via BlogHer.
A great list of things to include on your blog to make sure your readers have a good experience.
7 Ways You're Seriously Pinning Wrong via Anna C. Bennett.
Pinterest can be an amazing source of blog traffic, so make sure you're getting the most out of your pinning efforts by following these helpful tips!
10 Things Your Blog Needs via The SITS Girls.
While content and networking are super important, don't overlook the fundamentals!
Traffic and Income Report – December 2015 via Pinch of Yum.
Love how they explained the reasoning behind all their new design elements and why each one works.
How To Make Your Images Pinterest Ready via The Almond Eater.
Great tips on how to optimize your images to help them get noticed on Pinterest!
For my belly…
Roasted Vegetable Macaroni and Cheese via Gimme Some Oven.
Love the idea of adding veggies to amp up the nutrition in a bowl of creamy mac and cheese.
Lemon Coconut Baked Oatmeal Cups via Hummusapien.
How have I never thought to add citrus to oats?! The combo sounds to.die.for.
Spicy Buffalo Chickpea Wraps via Minimalist Baker.
I'll admit that I'm not always crazy about anything spicy, but this? Ooooomg. This looks so good.
Almond Butter Blueberry Muffin for ONE via Yeah… Imma Eat That.
Not only does this look delicious, but it's perfect if you don't want any leftovers lying around!
Your links…

Let's chat!
3 things you did yesterday; 3 things you're doing today. Go!
Yesterday: lots of work in the morning, snowboarding in the afternoon, and vegging out in the evening.
Today: going to church, doing some blog work, and dinner with the fam.
More places to find me!
E-mail — [email protected]
Twitter — runwithspoons
Facebook — runningwithspoons
Pinterest — runwithspoons
Instagram — runwithspoons
Bloglovin — runningwithspoons
Snapchat — runningspoons