Happy Sunday, friendly faces!
It's that time of the week again where I share some of my favourite links with you guys! Aaaaand that's pretty much all I've got as far as intros go 😆 I didn't get a chance to write one last night because I was a little tired after a day of driving, snowboarding, and exploring, and I haven't had a chance to get any coffee or food in me just yet, so the creative juices aren't exactly flowing.
That being said, I'm off to hunt down a banana using the light on my iPhone (oh the joys of sharing a room with people who sleep late!) and leave you to your reading. Hope you have a great Sunday, and I'll see you tomorrow!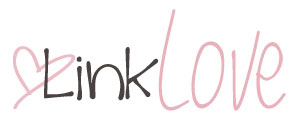 In my head…
. fitness .
The Benefits of a 5-Minute Workout via FitSugar.
No time for a full workout? No worries! You still get benefits from a short, higher intensity workout.
The Only 8 Moves You Need to be Fit via Men's Journal.
I'm a huge fan of functional fitness and the idea of using the moves that our body naturally makes to get fit.
The Best Free Workout Videos on Youtube via Greatist.
A great collection of workout videos that you can do at home if you're not keen on hitting up the gym.
Why Everyone Should Run a Marathon via Running Out of Wine.
… or why everyone should push themselves to do something they thought they'd never be able to do.
How to Find the Gym That's Right for You via The Cookie ChRUNicles.
Really practical tips about how to pick out a gym if you're currently in the market for one.
Weight Fluctuations for Elite Athletes via Fuel Your Future With Tina Muir.
A refreshingly honest post about the reality of being in peak shape and why that's not maintainable year round.
. health .
The 411 on Protein Powder via The Real Life RD.
Lots of good info on protein requirements, protein powders, and which ones are good options.
The Ultimate Healthy Snack Recipe Roundup via Diary of an ExSloth.
A great collection of healthy snacks to get you through study season!
Everything I Thought I Knew About Recovery Was a Lie via In My Skinny Genes.
Thanks so much to Sam for putting this one past me. An amazing read about recovering from an eating disorder and why it's so hard to let go of.
Why White Rice Makes a Nice Recovery Food via Cotter Crunch.
As a girl who loves white rice over brown, it's nice to see the former getting a little bit of love.
. life .
30 Things to Let Go Of Before the New Year via Marc and Angel Hack Life.
Take some weight off your shoulders and stop carrying around unnecessary emotional baggage.
Amazing and Interesting Fact Generator via Mental Floss.
Get ready to become everyone's favourite trivia game partner…
37 People Who Will Show You the Meaning of 'Cool' via DeadState.
They definitely don't make 'em like they used to…
Releasing Expectations: It's Okay to be Right Where You Are via Tiny Buddha.
An uplifting read about self-acceptance and learning to appreciate what you already have.
. beauty .
10 Homemade Remedies for Hair Growth via ONYC World.
Some natural solutions to achieving thicker, healthier hair with things you already have in your kitchen.
. blogging .

Does Your Website Design Leave a Good First Impression via Carrie-Anne Foster.
13 basic rules to apply to your blog to make sure your readers have a good experience and come back!
7 Tips for Dealing with Writer's Block That Really Work via Paleo Running Momma.
Helpful tips on how to overcome that pesky bout of writer's block.
November Blogging Income Report via Apple of my Eye.
Lots of great info and inspiration when it comes to making money as a blogger!
For my belly…
Oatmeal Raisin Chocolate Chip Cookies via The Cookie ChRUNicles.
A delicious looking thick & chewy version of my absolute favourite cookie combo.
Savory Sweet Potato Pancakes via Runnin Srilankan.
Would it be wrong to want to top these with delicious maple syrup? A perfect way to get your sweet & savoury combo in!
Creamy Roasted Beet Hummus via Making Thyme for Health.
A gorgeous twist on classic hummus! This would make a beautiful addition to any holiday meal.
Whole Wheat Pancakes with Apple Crisp Topping via Food Faith Fitness.
Can someone come over and make these for me?!? My pancake flipping skills leave something to be desired…
Roasted Fall Vegetables with Sage, Parmesan, and Balsamic Reduction via Chelsea's Healthy Kitchen.
Gingerbread Granola via Minimalist Baker.
One of my favourite foods and favourite Christmas flavours combined? Hold.me.back.
Whole Wheat Olive Oil Chocolate Chip Cookies via Ambitious Kitchen.
Because everyone needs a delicious-but-slightly-healthier chocolate chip cookie in their arsenal.
Healthy Baked Mac & Cheese via The Almond Eater.
Blue box? What blue box?! Homemade mac and cheese tastes 100x better — especially when it's [better] for you!
Greek Yogurt Chocolate Brownies via The Big Man's World.
Ooey, gooey, chocolatey, and… healthy? YES!
Your links…

Do you have your Christmas decorations up yet?
Three things you did yesterday; three things you're going to do today. Go!
Yesterday: drove to the mountains, snowboarded down the mountains, and wandered around the mountains. Mountains 😉
Today: going snowboarding, making the drive back home, and faceplanting on my couch.
More places to find me!
E-mail — [email protected]
Twitter — runwithspoons
Facebook — runningwithspoons
Pinterest — runwithspoons
Instagram — runwithspoons
Bloglovin — runningwithspoons