Cool, creamy, and LOADED with vitamins and minerals, this is by far my favourite green smoothie recipe!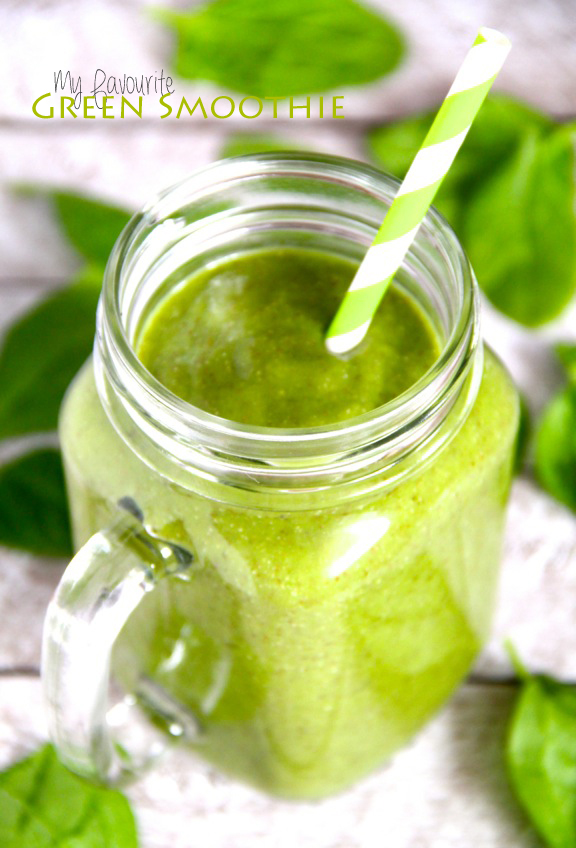 I need to tell you something, but before I do, you have to promise not to judge me for it. Promise? Okay.
Yesterday was National Cookie Day, but because it was a day for Thinking Out Loud and I couldn't post a recipe, I was going to get one up for you guys today instead. Better late than never, right? And I would have still been baking and eating cookies on the designated day, so I figured that counted for something.
The only problem was that when it came time to head to the kitchen and fire up the oven… I just couldn't work up the motivation to do it. I had plenty of recipe ideas that I wanted to test out, but — and here's where it's important for you to remember that you promised not to judge me — I just didn't want cookies.
What I really wanted was one of these…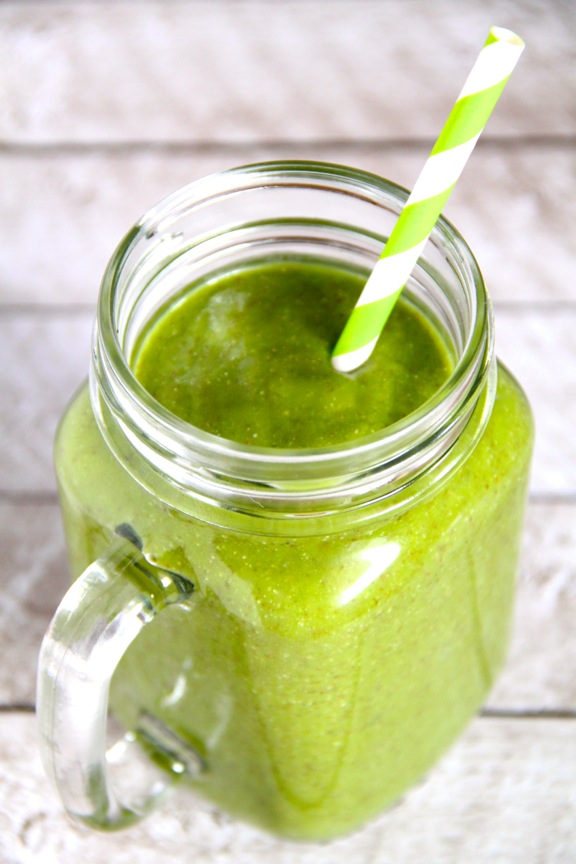 Stop giving me that look — it's true. I couldn't work up the enthusiasm to whip up a batch of cookies, but I got all sorts of excited at the thought of sharing one of my favourite smoothie recipes with you. And before you start calling me crazy for choosing [green] smoothies over cookies during a time of the year where cookies should reign supreme, hear me out.
I love cookies, but I also really love fruits and veggies. In fact, if we're being completely honest with each other, I'll admit that I actually crave the latter more often than I do the former. That's not to say that I never want cookies, but you do start to tire of them after baking (and taste testing) batch after batch after batch…. You start craving something cool, creamy, and fresh; something like a green smoothie…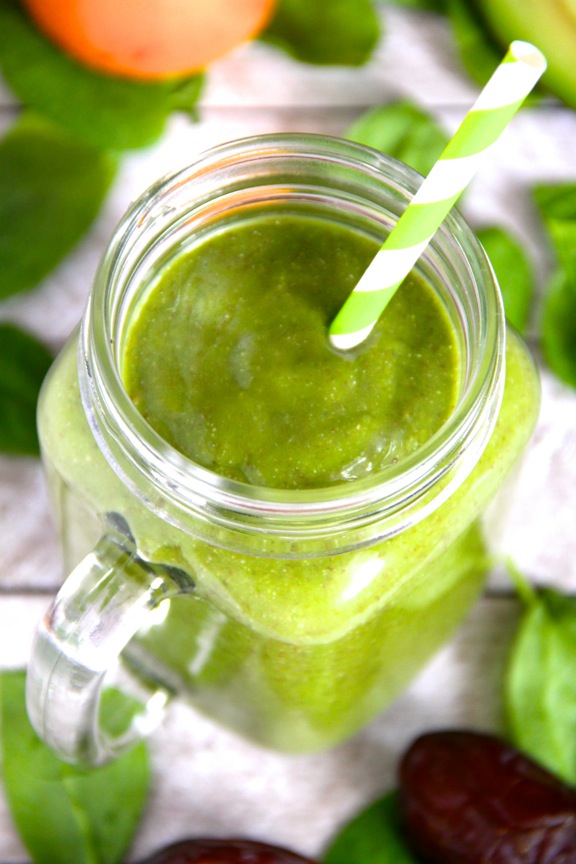 I know I'm not the only one who still drinks smoothies in the winter, and if I am, then I shouldn't be. Smoothies (especially green ones!) are a great way to give our bodies the nutrients they need, which is especially important during a time of the year when all the stress from holiday planning and final exams can take a huge toll on our immune systems and make us more susceptible to colds, flus, and general fatigue.
Smoothies are also incredibly energizing thanks to their high concentration of nutrients and the ease with which our bodies can digest them. Think about it. The ingredients are basically broken down for us already, so we don't have to worry about wolfing down a meal, not taking enough time to chew things properly, and then suffering digestive disturbances or a lull in energy as a result. All our bodies have to do is absorb the rich bounty of vitamins that we give them, distribute that goodness to all our cells, and power us up for an afternoon of Christmas shopping or studying.
Oh, and they taste pretty fantastic too.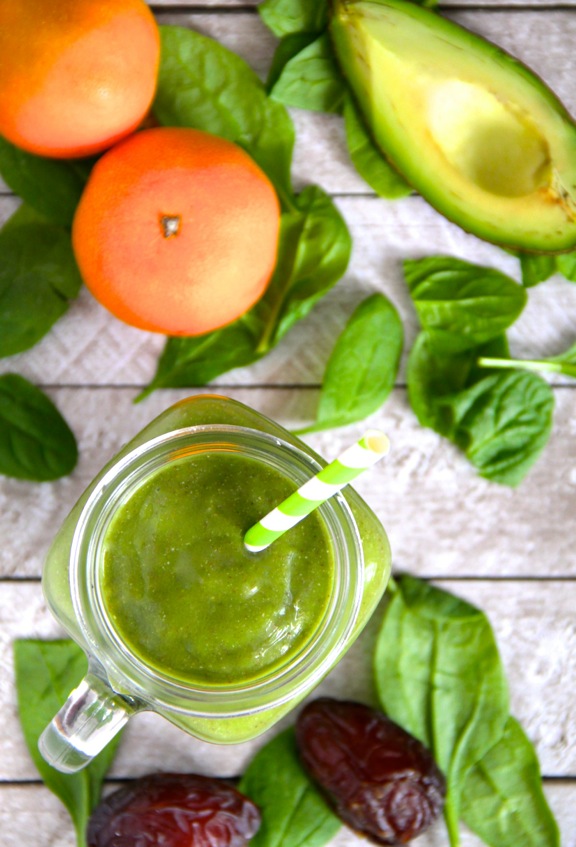 If you're new to green smoothies, don't worry — you can't actually taste the greens. Spinach has a really mild flavour, which is easily masked by the sweetness of the bananas, dates, and orange juice. If you're not keen on the idea of using orange juice (or don't have any on hand), you can easily sub that out with some almond milk, but I highly recommend trying the juice route at least once, especially since it offers a nice dose of vitamin C. And if you're wary about the avocado, don't be! You don't taste it at all, and it adds the most wonderfully luxurious creaminess to the smoothie. Still not sold? Feel free to sub it with a spoonful of your favourite nut butter, just make sure to get some healthy fats in there to help with the absorption of vitamins and help keep you satisfied longer.
Other than that, all that's left to say is "Enjoy!" I've been starting every day with one of these, often having another later in the afternoon, and I'm absolutely loving the way it makes me feel.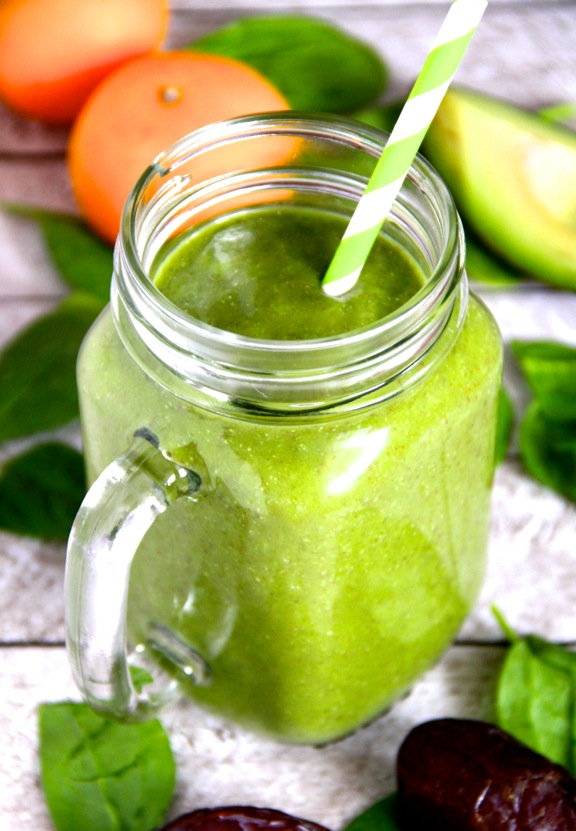 My Favourite Green Smoothie
Author:
Prep time:
Total time:
Ingredients
1/2 cup orange juice
1/2 cup water
1 Tbsp. chia seeds
1 ripe banana, frozen
1 – 2 fresh dates, pitted
¼ of a ripe avocado
1 cup spinach
Instructions
Place all ingredients into any standard blender and blend until smooth.
Transfer to glass and drink immediately or place in fridge for 15-20 minutes to allow it to thicken up even more. If you want a more pudding-like consistency, prep the day before and leave in the fridge overnight.
Looking for more healthy smoothie recipes? Try one of these!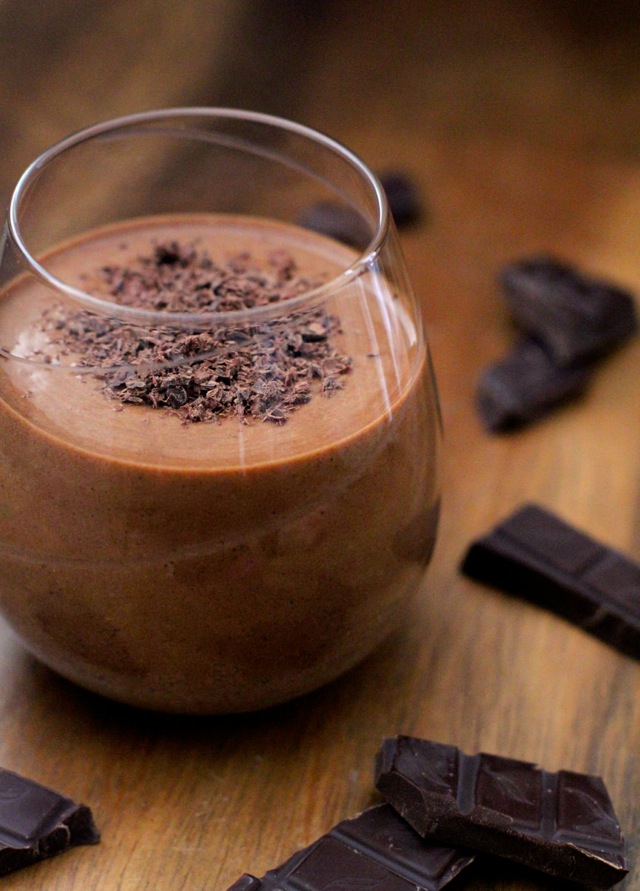 Healthy Chocolate Mousse Smoothie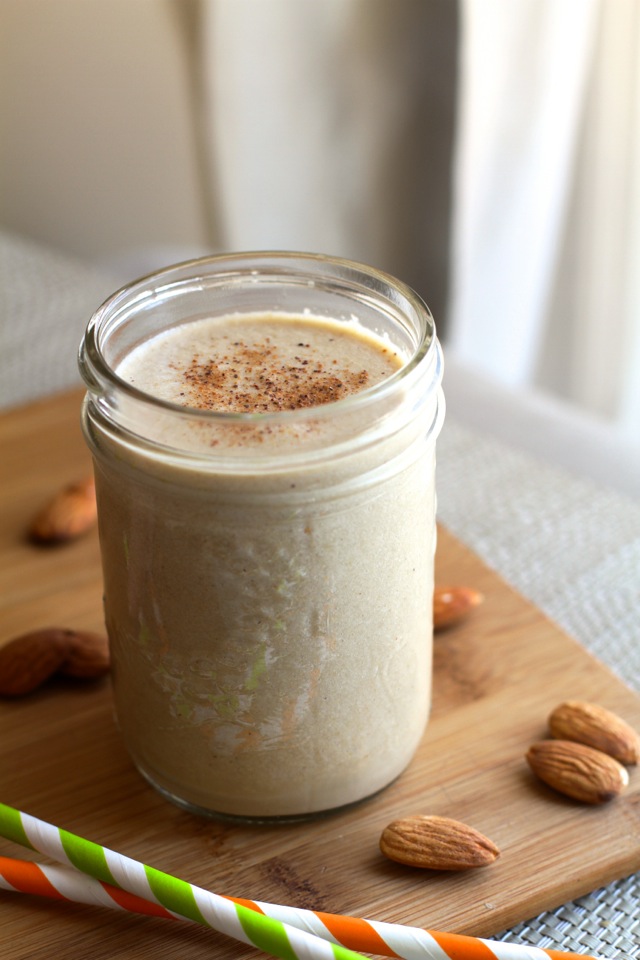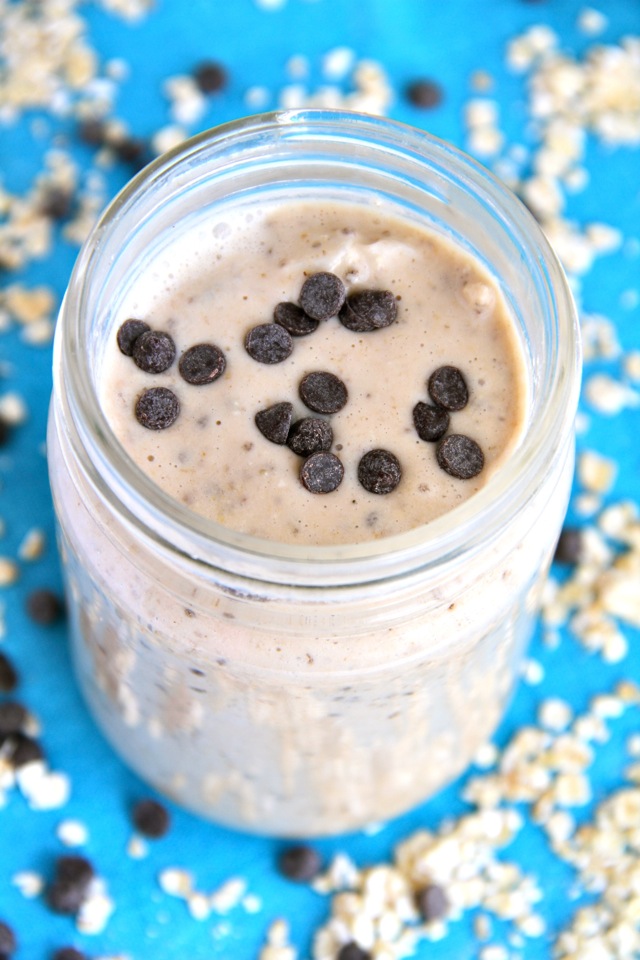 Do you still drink smoothies during the colder months?
Have you ever had a green smoothie before? Thoughts?
More places to find me!
E-mail — [email protected]
Twitter — runwithspoons
Facebook — runningwithspoons
Pinterest — runwithspoons
Instagram — runwithspoons
Bloglovin — runningwithspoons