We made it! And I honestly can't believe that this is winter…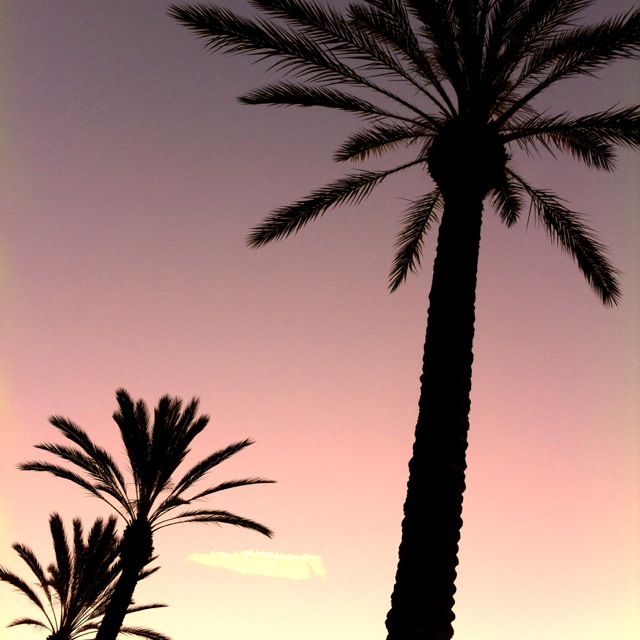 Yesterday was mostly devoted to travel and getting settled in (read: hitting up Whole Foods and Chipotle), but today? We're going to Disneyland! 😀 That being said, it's time to get ready, get some breakfast in my belly, and head out, so I'm leaving you guys with some great links to read… and don't forget to add your own link to the party at the end!
Happy Sunday! 😀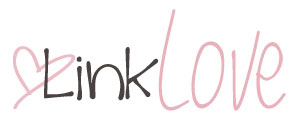 In my head…
. fitness .
What Does "Fit" Mean To You? via The Healthy Maven.
Definitely not working out 6-7 days a week like it used to…
Crazy Cotter Work Out Round Up via Cotter Crunch.
Bored and in need of a new workout? This fabulous lady's got you covered!
Why Runners Need To Strength Train via Huffington Post.
Want to be a better runner? Don't neglect the weights!
Greasing Your Groove via The Lyons' Share Wellness.
No time for a workout? Even adding small bursts of activity throughout the day can make a big difference.
35 Cardio-Based Bodyweight Exercises via Greatist.
No gym? No problem. A great collection of exercises you can do using your own bodyweight.
What Happens To Your Body After Just One Workout via Huffington Post.
Some things to consider the next time you're feeling a little lazy…
. health .
The 21 Germiest Places You're Not Cleaning via Greatist.
Good thing I'm not a germophobe 😯
Why Vitamin D Is Essential To Your Health via Wellness Today.
More and more research is coming out about the importance of vitamin D and how easy it is to become deficient.
. happiness .
9 Ways To Never Regret A Day In Your Life via Marc and Angel Hack Life.
There's nothing worse than looking back and thinking "if only…"
Feel Your Feelings via Nutty For Life.
Sometimes there's just nothing like a good cry…
Enough Of The Fat Talk via My Food 'N' Fitness Diaries.
Can we just eff the F word?
A Better Way To Think About Work-Life Balance via Greatist.
Great tips on how to come up with a personal approach that works for you.
How To Stop Procrastinating via Huffington Post.
"Negative emotions derail your ability to get things done, because faced with the thing you want to do, you are so daunted or intimidated or tired that you'll revert instead to tasks that feel good, assuming you'll feel better later enough to tackle the hard thing. Except this doesn't happen. You feel worse after having put it off!"
. beauty .
15 Surprising Beauty Benefits of Jojoba Oil via Wellness Today.
I'm a huge fan of essential oils… They work wonders for both your skin and hair.
Happy Feet via Alive.com.
Nothing to do with dancing penguins, and everything to do with taking care of those feet!
8 Habits That Can Age You via Huffington Post.
Say no to smoking, stress, sleeplessness, and crash diets!
. blogging .
How To Reduce Your Bounce Rate via Amuse Your Bouche.
… or, how to get people to explore your blog rather than leave after visiting one page.
Blogging and Biz via Fit Foodie Finds.
Great info on how to grow your blog and take it to the next level.
14 Ways To Promote Your Blog Post After You Publish via BlogHer.
Self-promotion can be uncomfortable, but you need to be your own best cheerleader if you want to attract more people to your blog. Get your name out there, because what good is having amazing content if no one sees it?
YouTube for Bloggers via The SITS Girls.
A way to set yourself apart? I keep meaning to try my hand at vlogging…
8 Steps To Advertising On Your Blog via Singing In The Rain.
Because who doesn't want to make
For my belly…
BBQ Chicken Stuffed Sweet Potatoes via Ari's Menu.
Be still my pounding heart…. 😯
Skinny Salted Caramel Apple Crisps via Apple of my Eye.
Warm apples and a gooey caramel sauce? I can't even…
Blueberry Vanilla Energy Balls via Chelsea's Healthy Kitchen.
A delicious snack for those days where you just need something quick and easy.
40 Unexpected Ways To Add Veggies To A Meal via Greatist.
Some great tips on how to sneak some extra nutrient-rich veggies into your day.
Your links…

Three things you did yesterday; three things you're going to do today. Go:
Yesterday: flew to Cali, hit up Whole Foods/Chipotle, explored Anaheim.
Today: DISNEYLAND!!! #happydance, #happydance 😀