Friday #happydance! 😀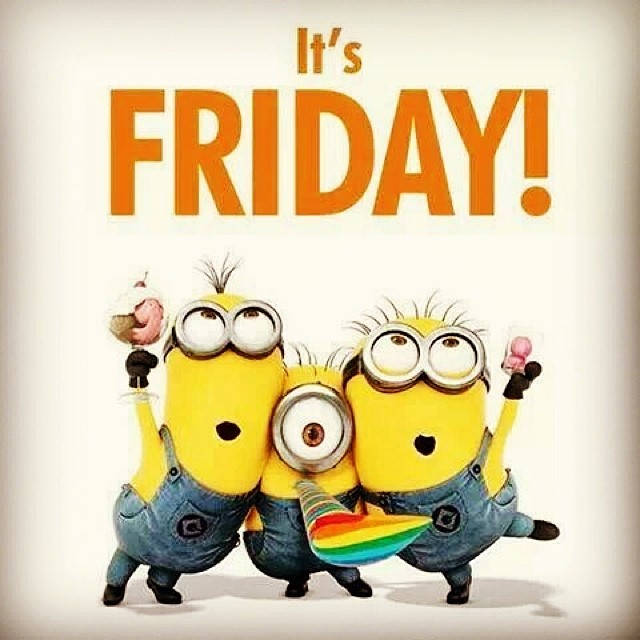 So I had every intention of posting a recipe today, but when it came time to sit down and write up the actual post, the last thing I wanted to do was talk about smoothies. Not that they're not fabulous, but I just wasn't feeling it… and when you're trying to sell a smoothie and the best adjectives you can come up with are "cold, creamy, and delicious" it might just be time to step away from the computer for a little while… so I went ahead and painted my toes instead… [with OPI's Didgeridoo Your Nails?]…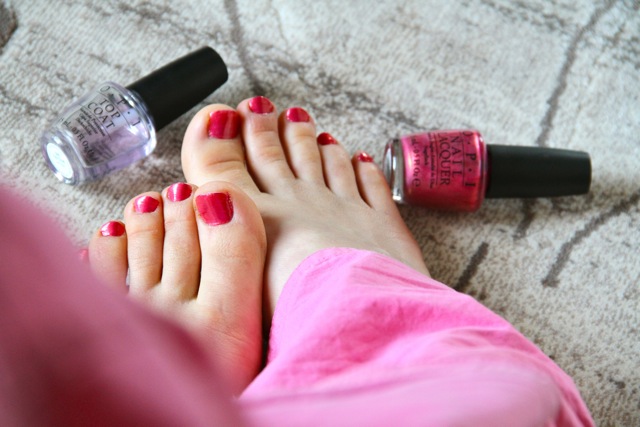 As much as I love sharing recipes, eats, and thinking out loud, sometimes I just want to sit down and chat with you guys… ya know? About everything and nothing in particular.
I want to tell you that… I spent most of the day so far packing for my trip to Disneyland…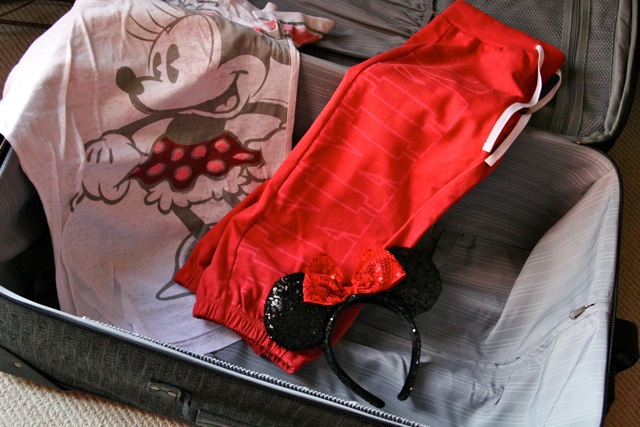 … with basically no idea as to what I was supposed to be putting in my suitcase 😯

I want to tell you that… I had to take a break from packing to bust out a happy dance when this gem showed up in my news feed this afternoon…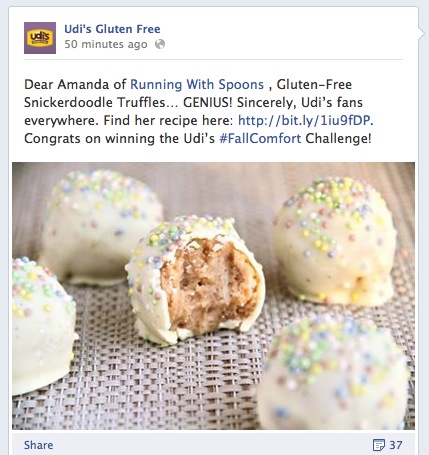 Remember my GF Snickerdoodle Truffles? I made them as part of Udi's Fall Comfort Challenge, and they ended up taking first place in all of Canada. Colour me smitten 😀
I want to tell you that… Canadian Target is a bit of a disappointment compared to American Target, but that I still managed to find a few things worth buying [for my trip]… [but I already broke into the cocoa bunnies]… [oops]…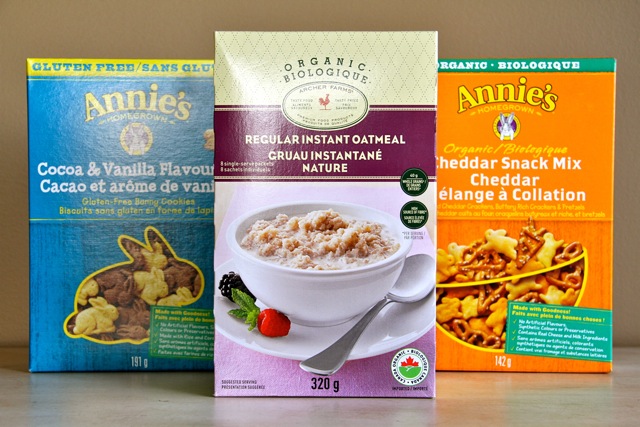 Annie's Cocoa & Vanilla Bunny Cookies — Archer Farms instant oats — Annie's cheddar snack mix
I want to tell you that… even though it might not be the best idea, I'm probably going to end up getting in one more snowboarding trip tonight…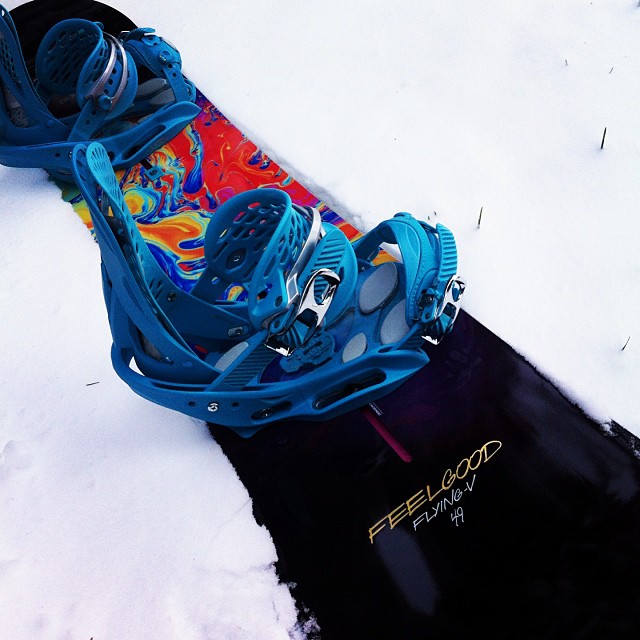 … so please keep your fingers crossed that I don't break my leg or head. It would be inconvenient.
I want to tell you that… I'd never leave without saying goodbye and that you'll hardly even notice I'm gone. I'm leaving tomorrow (Saturday) morning and coming back on Thursday evening, but I managed to get some posts scheduled for the days I'll be away, so make sure to drop by — especially on Sunday and Thursday so that you can add your own link to the Link Love party and do some Thinking Out Loud.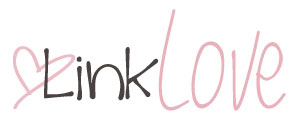 I want to tell you that… you should most definitely follow me on Twitter, Facebook, and Instagram if you want to keep up with some of my shenanigans while I'm gone. I'm not the best at writing blog posts on vacation (hence the scheduling), but I'll be updating my social media accounts with pics from my trip.
I want to tell you that… I'll miss you, I love you, and I'll talk to you soon!

Help a girl out! What do I pack for California in January?
What foods do I need to pick up from Whole Foods or Trader Joe's?
And… chocolate or cheese? (bunnies on the brain)