Why 39 questions? Because that's how many there were in this survey I ninja'd from Jen over at Saved by the Kale. You guys know I'm a sucker for these things and I feel like it's been way too long since I filled one out… Time to change that 😀
1. Were you named after anyone?
In a roundabout way… Let me call my mom to make sure I get this right… *cue Jeopardy music* … Okay. So. My mom worked in a daycare before I was born, and one of the little girls that went there was named Amanda. She was apparently really sweet (Amanda means 'worthy of love'), and since my parents had recently immigrated to Canada from Poland and weren't all that familiar with Canadian names, I guess they decided to name me after her. So thank you, sweet Amanda who's a handful of years older than I am…
2. When was the last time you cried?
Long ago enough to not be able to remember. I don't feel like that's healthy 😯
3. Do you like your handwriting?
It is what it is. I used to hate it, but over time I've just become indifferent to it.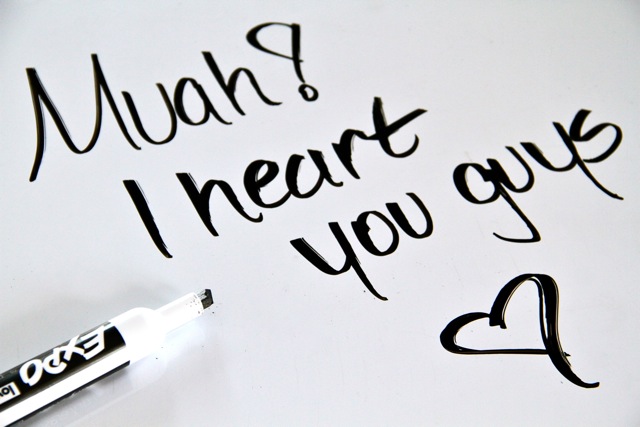 4. What is your favourite lunch meat?
Roasted chicken breast.
5. Do you have kids?
Negative. But I do have a plant… I call [him] Douglas. He's probably died and come back to life around 5 or 6 times, which is probably why I keep him around… he's a tough one.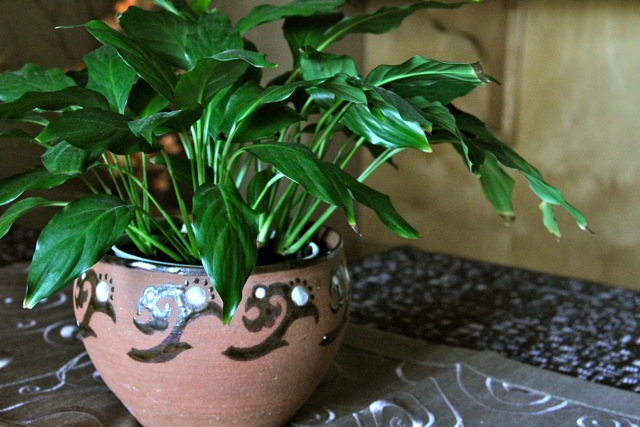 6. If you were another person, would you be friends with you?
Obviously! But that's mainly because I'm always using my friends as taste-testers and pawning my overabundance of baked goods onto them 😉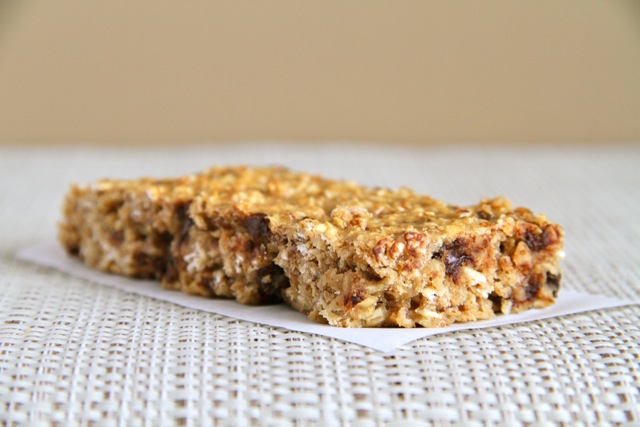 7. Do you use sarcasm a lot?
Who, me? Never (read: always).
8. Do you still have your tonsils?
I believe so… unless they were stolen from me in my sleep and sold on the Black Market. Or maybe that's kidneys I'm thinking of…
9. Would you bungee jump?
Yes. But the better question is… who wants to go with me? 😀
10 What is your favourite cereal?
Talk about an unfair question! You guys know how much I love my cereal, especially mixing a few different kinds… Buuuuut if I really had to choose, I'd probably go with Kashi Cinnamon Harvest.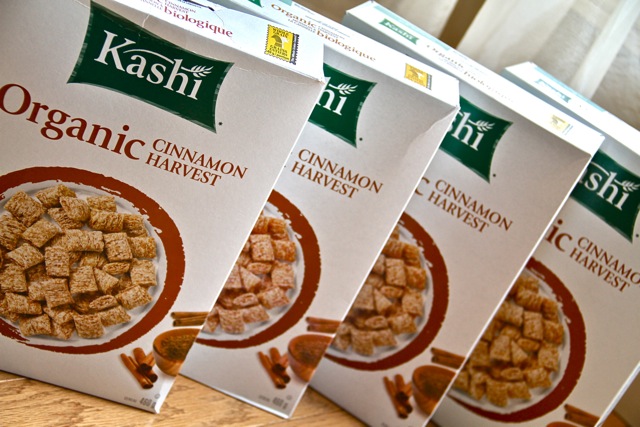 11. Do you untie your shoes when you take them off?
Never. Ain't no one got time for that!
12. Do you think you are strong?
Your question leaves too much room open for interpretation. Are we talking emotionally strong or physically strong? Because I can deal with heartache, pain, and suffering, but please don't ask me to lift anything heavy with my little chicken arms.
13. What is your favourite ice cream?
I'm a classic vanilla girl — but some of that might have to do with the fact that I can't eat a lot of the fancier flavours because of my allergies 😡 Oh, and it's always gotta be in a cone. That last bite? Best.thing.ever.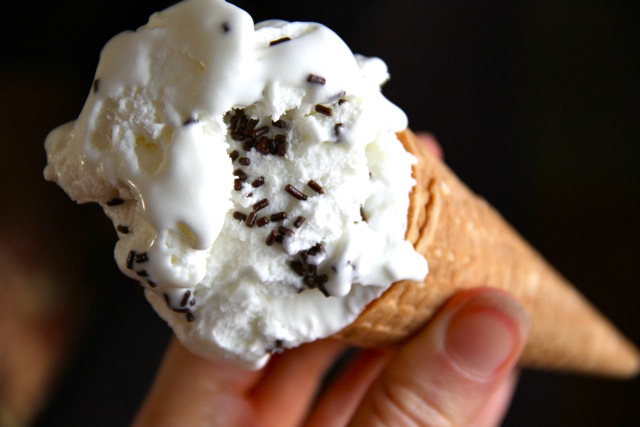 14. What is the first thing you notice about other people?
Whether or not they're smiling.
15. Red or pink?
Pink for my nails. Red for my cars and gummy bears.
16. What is your least favourite thing about yourself?
My uncanny ability to put things off until the last.possible.second (read: my procrastination).
17. Any tattoos?
Negative. Me and needles? We don't get along. I didn't get my ears pierced until I was something like 23, and my at-the-time boyfriend had to carry me out of the salon because I was this |___| close to fainting.
18. Do you have any hobbies?
I read, I write, I take pictures of things… I snowboard, I game, I express myself through interpretative dance…
19. What colour shoes are you wearing?
You assume that I'm actually wearing shoes… which I'm not. My socks, on the other hand, are black.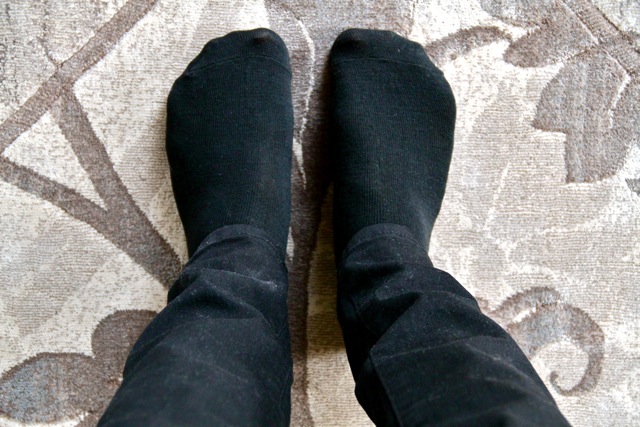 20. What was the last thing you ate?
A banana… but if I didn't take a picture, did it really happen? 😯 😯
21. What are you listening to right now?
"Let It Go" from the Frozen soundtrack. I blame being in Disney… and Alex for getting it stuck in my head before I left.
[youtube="http://www.youtube.com/watch?v=moSFlvxnbgk&w=560&h=315″]
22. If you were a crayon, what colour would you be?
I feel like this question will reveal a lot about the inner workings of my mind, so I need to choose carefully… mmmmm… black. I enjoy black — it's calming.
23. Favourite smells?
Cinnamon, coffee, freshly cut grass, banana bread in the oven, and… gasoline 😯
24. Who was the last person you talked to on the phone?
The hotel receptionist. I needed to ask about check out time.
25. Mountain hideaway or beach house?
Mountain hideaway… There's nowhere I feel more at peace than up in the mountains.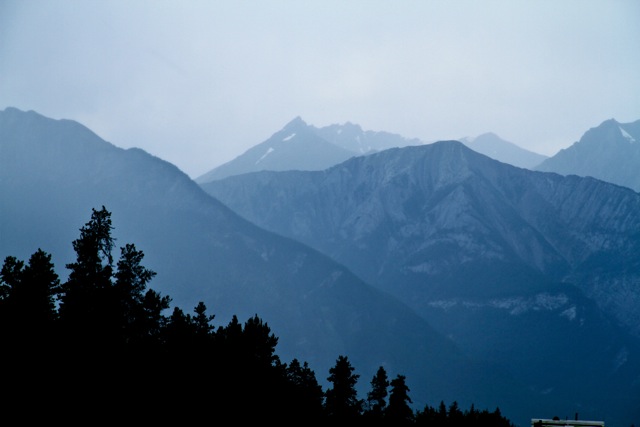 26. Favourite sport to watch?
Snowboarding. I still remember watching Canada take home the gold in men's snowboarding the first year it was introduced to the Winter Olympics (1998). So proud. That and hockey, which I guess makes me… Canadian.
27. Hair colour?
Dark brown, but I used to be blonde until I was something like 5 years old. Then I went through a phase where I needed to have ALL the colours under the sun, but now I'm just au natural.
28. Eye colours?
Again… dark brown.
29. Do you wear contacts?
If I want to see… which I generally do… unless I'm sleeping.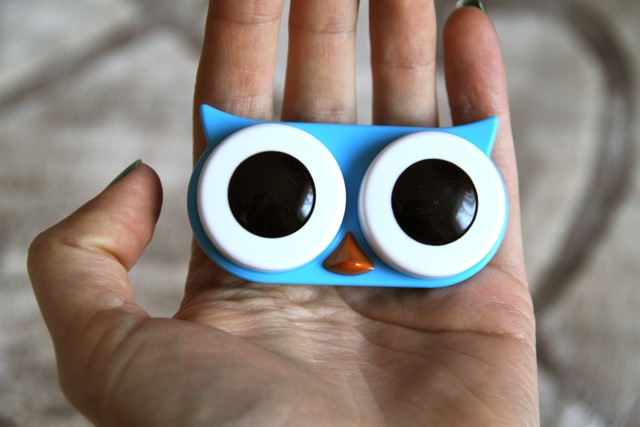 30. Scary movies or happy endings?
Don't even talk to me about scary movies. I choose sleep and happiness.
31. Last movie you watched?
The Wolverine on the plane ride over to Cali. 2 hours of Hugh Jackman's abs? I'll take it!
32. What colour shirt are you wearing?
It's black… as it is 99.9% of the time.
33. Summer or winter?
Both. I get tired of summer and crave winter; and I get tired of winter and crave summer. Change is good.
34. Hugs or kisses?
Kisses… preferably of the chocolate variety.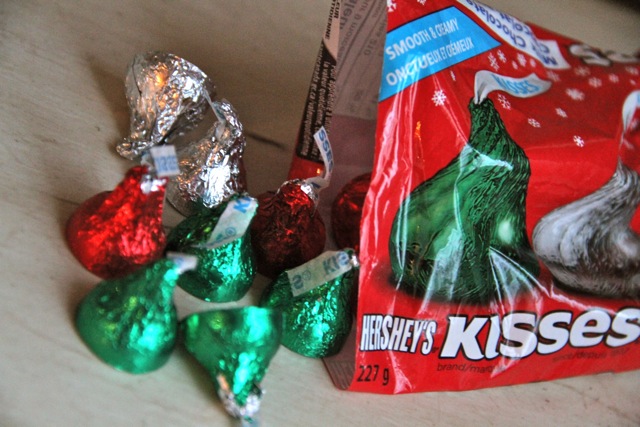 35. Computer or television?
Computer. I use my TV so infrequently that I'm honestly not even sure if it works…
36. What book are you reading right now?
The Alchemist… for probably the tenth time.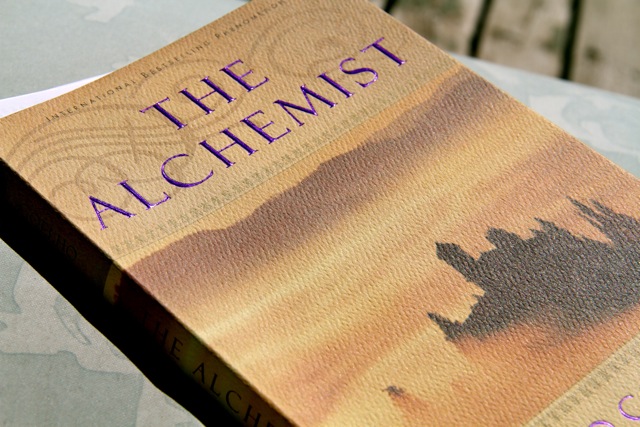 37. What's on your mouse pad?
What is this crazy 'mouse pad' thing you speak of? I'm using a trackpad right now, but even my desktop mouse doesn't use a mouse pad. Side note! Does anyone remember when mice had the roller ball inside instead of the laser? Do they still make those? God I'm old… it's wonderful

38. What colour is your house?
I don't have a house. My condo is brick on the outside, though…
39. What colour is your car?
Gunmetal grey.
And that's all, folks! I've got a few more days left in sunny California and then it's back home to snowy Alberta. I miss you guys and hope you're all doing amazing… See you on Thursday for Thinking Out Loud!

What does your name mean? Find out here.
Do you colour your hair or go au natural? Did you ever colour it?
What was the last thing you ate?