Happy Sunday, friendly faces! 😀
I feel like I haven't talked to you guys in ages, but I spent the majority of the holidays completely disconnected from all forms of social media, and I have to admit that it was pretty darn glorious. I was starting to feel a little burnt out for a while there, and a break was exactly what I needed to put myself in a fresh state of mind and reignite that spark. I spent a good chunk of the weekend brainstorming blog and business related ideas, and I'm super excited for what 2015 has in store.
I'm also super excited because today marks the beginning of Birthday Week! #happydance. 7 days until the big 3-0, and I'm ready to attack that sucker with a vengeance. But I'll go into more detail about all that later, because right now it's time for some Link Love! So I hope you enjoy some of the articles I came across this week, and I'll see you tomorrow with a little Christmas 2014 recap. Bye!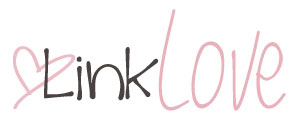 In my head…
. fitness .
So You Want to Start… Running via Hello Healthy.
I do, actually… so this list is super helpful when it comes to things to keep in mind when lacing up.
. health .
101 Health and Fitness Resolutions that Rock via Hello Healthy.
Not a bad list of resolutions if you're looking to adopt some healthier habits in 2015.
. life .
15 Beautiful Castles During Winter via Travel Over the Globe.
It may be cold and annoying at times, but you've gotta admit winter sure is beautiful.
11 Laws of Motivation That Will Help You Achieve Any Goal via Learning Mind.
Think about why you're doing what you're doing and buckle up for the long haul.
The 5 Most Important People to Forgive by the End of the Year via Mind Body Green.
We don't realize it, but grudges take a lot out of us. Forgiveness may not be easy, but it's extremely freeing.
100 Ways to Simplify Your Life (and Make Yourself Happier) via Miss Minimalist.
As someone who has a tendency to get overwhelmed easily, I'm really loving these suggestions for simplification.
27 Simple Things to Start Doing for Your Happiness via Marc and Angel Hack Life.
The pursuit of happiness doesn't have to be complicated. It's really just the collection of small, simple things.
Letting Go and Enjoying Annoying Situations via Tiny Buddha.
We may not have control over circumstances, but we can control how we react to them.
. beauty .
The Ultimate Smooth Leg Scrub via Makeup.com.
Because let's face it, ladies… we all want gorgeously smooth legs. And this one is super easy to make!
10 Kitchen Pantry Beauty Ingredients via Women's Day.
There's beauty in healthy food — literally!
. blogging .
*crickets*
For my belly…
20-Minute Cinnamon Roll Pull Aparts via Chelsea's Messy Apron.
A quick and easy way to get a cinnamon roll fix? Gimme!
Vegan Chickpea Pot Pie via Making Thyme for Health.
Now this is my idea of the perfect comfort food. Holy.snap do these look good!
Paleo Chocolate Chip Banana Bread Squares via The Paleo Running Momma.
A deliciously healthy way to use up those ripe bananas! Now if only I had some lying around…
Gingerdoodle Cookies via Like Mother, Like Daughter.
The perfectness of snickerdoodles and gingerbread in one cookie?!? Be still my pounding heart.
Your links…

Three things you did yesterday; three things you're going to do today. Go!
Yesterday: picked up my house after the craziness of the holidays, brainstormed blog & business ideas, and eventually gave myself a Buddha belly from eating too many roasted veggies 😆
Today: going to church, experimenting in the kitchen, and going over to my parents' for dinner.
More places to find me!
E-mail — [email protected]
Twitter — runwithspoons
Facebook — runningwithspoons
Pinterest — runwithspoons
Instagram — runwithspoons
Bloglovin — runningwithspoons