Happy Sunday, friendly faces!
I wish I had an amazing intro to start off this post, but I'm currently up in the mountains my wifi has been a little bit sketchy, so I need to get this post up asap before it goes down again. Hope you guys are having an awesome weekend! Talk to you soon! 😀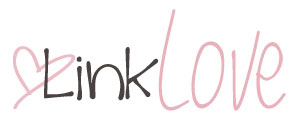 In my head…
. health .
Staying Healthy Over the Holidays via Khushboo's Blog.
I seriously love this balanced "it's okay…" approach to the holidays.
The Question to Ask When Reading "Healthy" Advice via Let's Get Living.
There's an overwhelming amount of information out there, and it becomes extremely important to keep this in mind…
55 Ways to Get More Energy via Zenhabits.
Some pretty interesting ways to increase your energy, including things like… changing your socks throughout the day.
The Post-ED Identity via Better With Sprinkles.
A great post about dissevering who you are after recovering from an eating disorder.
Food Which Easy Anxiety Symptoms via Clean Eats Fast Feets.
I'm a firm believer that that food is the best medicine, and this is a great list of some calming foods.
. life .
Spreading Holiday Cheer: Expectation vs. Reality via Buzzfeed.
😆 If you've ever had your holidays not go according to plan, you're definitely not alone…
Kind People That Will Restore Your Faith in Humanity via Viral Place.
Seeing this kind of stuff just warms my heart. We need to spend more time focusing on the good.
26 Breathtakingly Beautiful Places You Need to Visit in America via Thought Catalog.
Proof that you don't need to travel all the way across the world to see some pretty amazing sights.
34 Photos That Will Satisfy All Perfectionists via XPhobe.
Yup. Definitely feel a sense of satisfaction after looking at these…
7 Rituals You Should Steal From Extremely Creative People via Marc and Angel Hack Life.
Some great ideas on how to get inspired and awaken our creative side.
Some of the Best Photography of the Year via Bored Daddy.
A really great collection of some gorgeous shots.
. beauty .
16 Holy Grail Beauty Products that are Worth Every Penny via Buzzfeed.
Having tried a lot of these, I definitely have to agree. Worth it!
. blogging .
November Traffic and Income Report via Pinch of Yum.
Always super informative and inspirational; with advice on how to drive more traffic to your blog.
5 Apps to Increase Social Media Productivity for Bloggers via The SITS Girls.
Overwhelmed by all the social media platforms out there? Here's a list of great apps to make managing them easier!
For my belly…
Cranberry and White Chocolate Greek Yogurt Pancakes via Fuel Your Future with Tina Muir.
An excuse to eat one of my favourite holiday flavours for breakfast? Uhm. YES!
Molten Lava Caramel Chocolate Oatmeal Cookies via Chelsea's Messy Apron.
Caution: click over at your own risk. These are seriously drool-inducing.
Orange Almond Waffles with Cranberry Syrup via Making Thyme for Health.
Do these not sound like the perfect Christmas morning breakfast? Love.
Oatmeal Blueberry Yogurt Pancakes via Ambitious Kitchen.
A delicious breakfast option that's packed with protein and super easy to make!
Orange Zest Chocolate Covered Pretzels via The Almond Eater.
Adding salty pretzels to the awesome combination of chocolate and orange? Brilliant.
Your links…

Three things you did yesterday; three things you're going to do today. Go!
Yesterday: drove to the mountains, went snowboarding, and hung around the Fairmont.
Today: going snowboarding, hanging around the hotel, and exploring Banff.
More places to find me!
E-mail — [email protected]
Twitter — runwithspoons
Facebook — runningwithspoons
Pinterest — runwithspoons
Instagram — runwithspoons
Bloglovin — runningwithspoons