The sweet spiciness of a gingerbread cookie in a thick and creamy smoothie. This Gingerbread Cookie Dough Smoothie makes a perfect festive drink!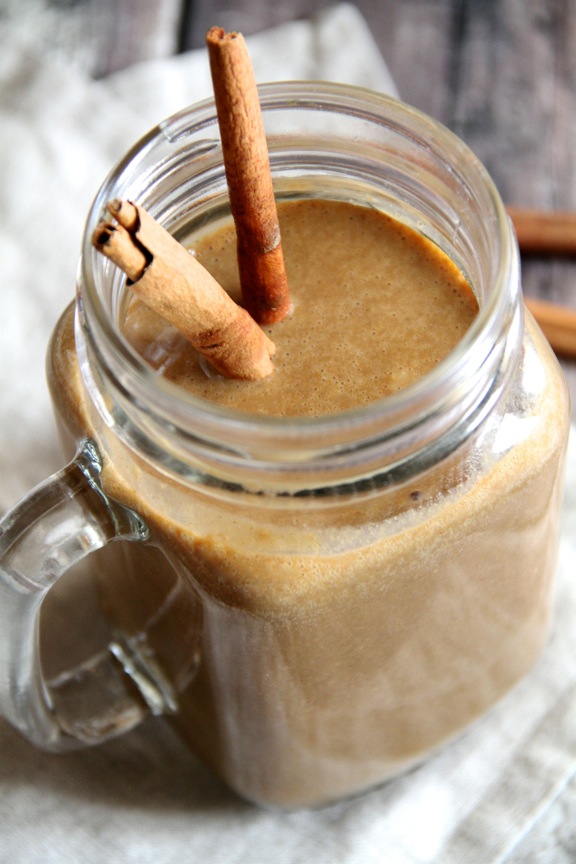 I can't EVEN.
Doesn't it drive you crazy when people say that? Me too. It's like… can't even what?!?! Don't leave me hanging like that!
But as I sat down to start writing this post, sipping on my gingerbread cookie dough smoothie, that's literally the first and only thing that came to my mind –> "I can't EVEN…" followed by some NSFW sounds of sheer pleasure. Can't even what? Your guess is as good as mine, seeing as my own brain left me hanging… But I'm going to go with something along the lines of: "I can't even… handle how good this tastes."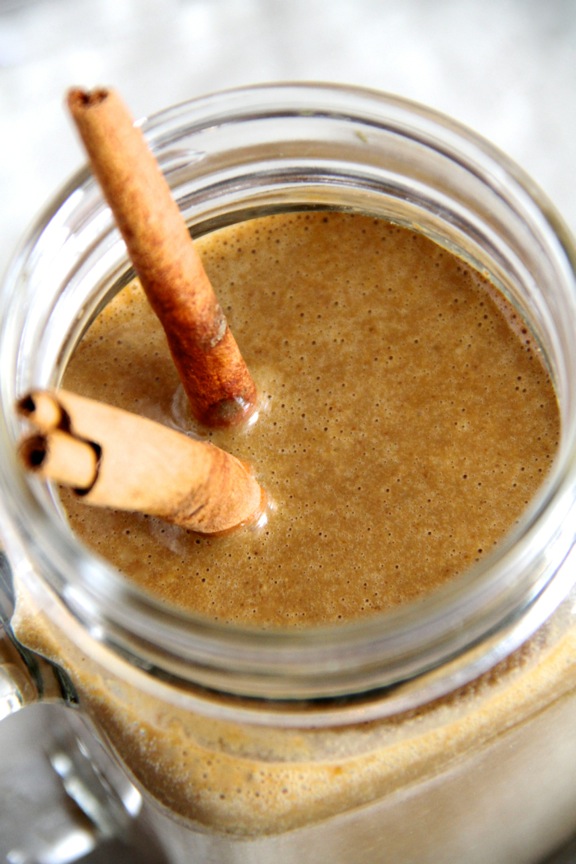 It's no secret that I'm a bit of a smoothie addict, and it's not rare for me to drink 2 or 3 a day. But I can't help it! They're quick, they're creamy, they're convenient, they're customizable — what more could you ask for?
Need some extra greens in your life? Toss in a handful of spinach. Lacking in protein? A scoop of protein powder or Greek yogurt will get ya covered. Craving some healthy fats? A spoonful of nut butter or avocado will take care of that. Whether you're in the market for a quick meal or healthy snack, a smoothie is a pretty great option.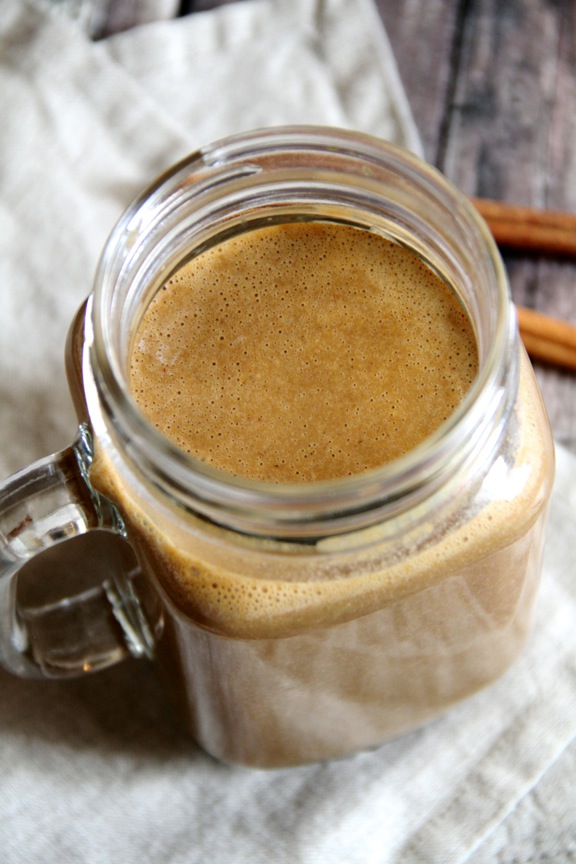 And it's funny because I didn't always love smoothies. In fact, I can clearly remember a period of my life where I made the argument that I'd much prefer chewing my food over drinking it. Needless to say, things have changed, and I have a feeling that a lot of that has to do with the fact that I've finally figured out how to make my smoothies satisfying.
Ingredients matter, both for taste and texture. And so does a good blender. I know you can technically make a smoothie with anything that can break down ingredients, but the more powerful your blender, the smoother and creamier your smoothie will be.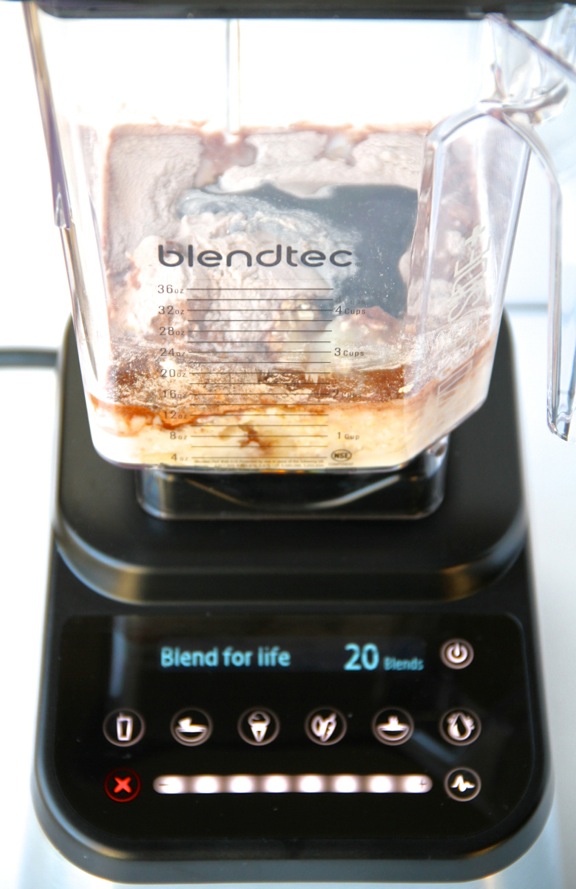 Say hello to the newest love of my life — the Blendtec Designer 725. Those powerful blenders I just mentioned? This is one of 'em. It's got a 3.8 peak horsepower motor, which is basically just a fancy way of saying it will creamify anything. It's even got preprogrammed cycles for things like: smoothies, salsas, ice creams, juices, and soups, so all you need to do is hit a button for whatever it is that you want to make and walk away — the speed and time is preset and the blender will stop on it's own.
Faaaaancy. And while I do use my blender to create a variety of different things (I have another [non-smoothie] recipe coming up for you guys on Monday!), the smoothie function definitely sees the most action… especially since I discovered the goodness that is this gingerbread cookie dough smoothie…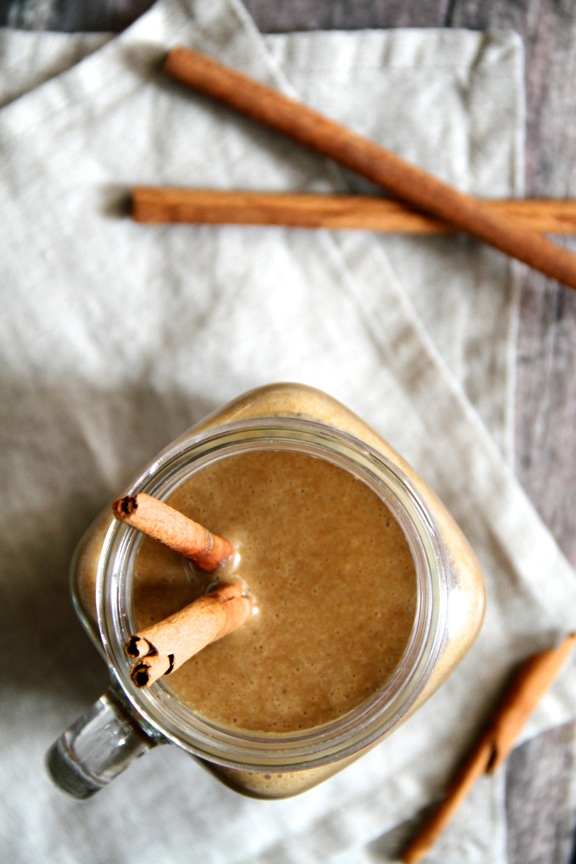 You guys… I can't EVEN….
If you've always wanted a way to drink your gingerbread cookies, then this is your answer. And if you've never thought about drinking your cookies, then you'll be asking yourself "where has this been all my life?!?" after your first sip. Guaranteed.
This smoothie has all the sweet spiciness of a gingerbread cookie in a cool and creamy drinkable form. And as an added bonus, you even get a nice dose of iron thanks to the molasses — which is especially important for us ladies who run a higher risk of developing an iron deficiency. So if you're like me and enjoy smoothies all year long, might I suggest giving this festive gingerbread one a try? I have a feeling you'll love it.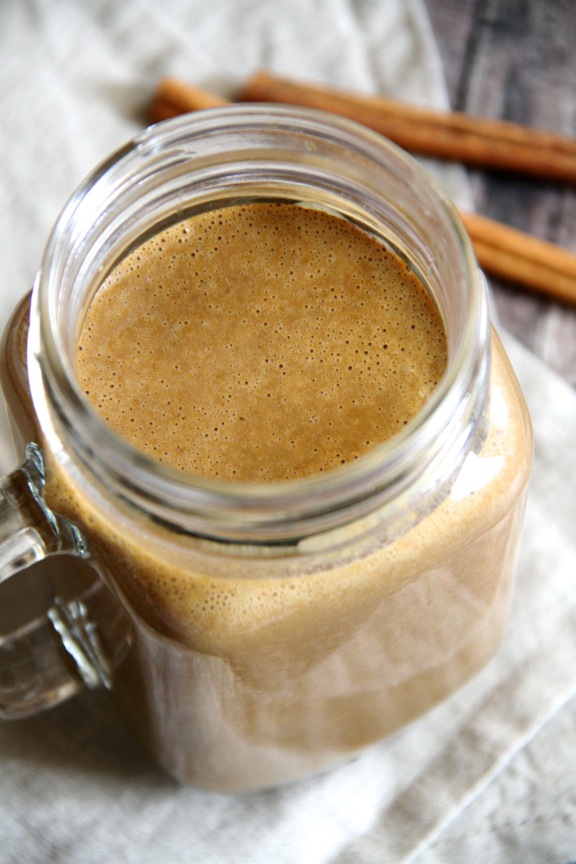 I'd love to know if you make this (or any!) recipe! Tag @runwithspoons on Instagram and Twitter, and be sure to subscribe to our mailing list to receive more healthy and delicious recipes straight to your inbox!
Print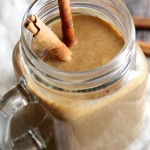 Gingerbread Cookie Dough Smoothie
---
Author:

Total Time:

5 mins

Yield:

1

serving

1

x
1

banana, frozen

¼ cup

raw oats

1 Tbsp

. molasses

½ tsp

. cinnamon

1/4 tsp

. ground ginger

1/2 tsp

. vanilla flavor

2

–

4

Tbsp. vanilla protein powder (optional)

3/4 cup

vanilla almond milk
---
Instructions
Place all ingredients into your blender and blend until smooth. This smoothie can be made in advance and stored in the fridge for extra thickness and creaminess!
Keywords: cookie dough smoothie, gingerbread smoothie, recipe, vegan gingerbread smoothie
Looking for more great recipe ideas? Follow Blendtec on social media for inspiration!
Facebook | Instagram | Twitter | YouTube | Pinterest | Google+
This post is sponsored by FitFluential LLC on behalf of Blendtec.