Happy Sunday, friendly faces! 😀
I feel like it's been forever since we've chatted — I'm going through withdrawals over here! I know, I know… I'm the one that didn't show up, but I needed to take a breather on Friday… which is just a roundabout way of saying that I've been spending far too much time snowboarding and not enough time writing. I have been reading, though, and this week's link love is full of some good stuff.

And speaking of this week's link love… Remember how I mentioned that I was going to be adding a new feature to it? Well, that feature is to give you guys the ability to add your own favourite posts from the past week via a linkup at the end of this post. It doesn't require you to link back to or mention Spoons, so you can share whichever post you feel is the most helpful or that you're the most proud of. I'd really like to make this a weekly feature, so we'll see how things go today.
Enjoy your Sunday 😀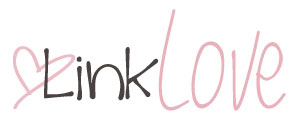 In my head…
. fitness .
Why I Prefer Morning Workouts via The Almond Eater.
Some great reasons to set your alarm a little bit early and stop hitting the snooze button.
Want To Become A Better Athlete? Train Your Brain via The Huffington Post.
Weight training and cardio conditioning are no longer enough… sometimes it's mind over matter.
What A 90-Year Old Track Star Can Teach Us About Living An Active Life via HP.
Un.be.lievable. She started competing in track-and-field when she was 70…
. health .
5 Mistakes People Make At The Grocery Store via Huffington Post.
Things you should try to avoid when shopping for food…
Can You Catch Up On Sleep? via Everyday Health.
It doesn't look like it, unfortunately… Best to try and get your 7-8 hours every night.
17 Simple Ways To Start Living A Healthy And Fulfilling Life via Wellness Today.
Small things you can add to your life to see improvements in your health.
6 Gross Side Effects of Chewing Gum via Fox News.
😯 It might be time to reconsider my gum habit…
. happiness .
Ways To Fight The Winter Blues via It's Progression.
Great tips on how to get yourself out of the funk that hits around this time of the year.
I Don't Give A Damn via Olive To Run.
There are a lot of things in life that just aren't worth the time or energy…
10 Places Unhappy People Search for Happiness via Marc and Angel Hack Life.
You'll never be happy if you're looking here…
The Best Thing To Come Out Of The Bikini Bridge Hoax via Greatist.
What 5 amazing women had to say about the new 'thigh gap'…
Why Laughing Is Good For Your Health via Huffington Post.
… because laughter [and a positive attitude] is the best medicine.
. beauty .
7 Natural Remedies for Hair Loss via Wellness Today.
Simple steps you can take to prevent your luscious locks from going limp.
Top 15 Uses For Tea Tree Oil via Wellness Today.
From treating acne to fighting bad breath — this stuff is amazing.
. blogging .
How To Make A Blog Header In 9 Easy Steps via The Anti-June Cleaver.
Proof that you don't need any fancy editing programs to make an awesome header for your blog.
Turn Your Blog Into A Business in 2014 via The SITS Girls.
A great list of different ways you can monetize your blog.
December Traffic and Income Report via Pinch of Yum.
A super informative look into the business of food blogging.
Removing The Perfect Life Perception via The Big Man's World.
It's easy to make a life look picture perfect on the pages of a blog, but that's definitely not reality…
10 Design Elements All Blogs Should Include via The SITS Girls.
Great tips to consider, since your design can make or break your blog.
Why You NEED to Get on Google+ via The NY Melrose Family.
… because G+ is another great way to grow your audience.
Artificial Lighting Tips for Food Photography via Pinch of Yum.
Great tips on how to take amazing pictures without using natural light.
For my belly…
73 Kitchen Hacks to Save Time, Get Organized, and Stay Sane via Greatist.
Amazing tips that make life in the kitchen a little bit easier.
Crock Pot Sweet Potato and Quinoa Turkey Chili via Iowa Girl Eats.
I've loved every recipe I've tried off IGE, and this one looks like another reason I need a crock pot.
Chunky Potato Leek Soup via Long Drive Journey.
You can never go wrong with this comforting classic.
Honey Orange Chicken Stir Fry via Apple of My Eye.
You guys know how much I love my stir fries… and the honey orange chicken sounds phenomenal.
Almond Joy Energy Balls via Making Thyme for Health.
I'm huge on textures, and these delicious bites look like they've got it all.
Your links…

Three things you did yesterday; three things you're going to do today. Go:
Yesterday: cleaned/cooked, met a friend for coffee, went snowboarding.
Today: going to church, going snowboarding, going to my parents' for dinner.