Happy Sunday, friendly faces! 😀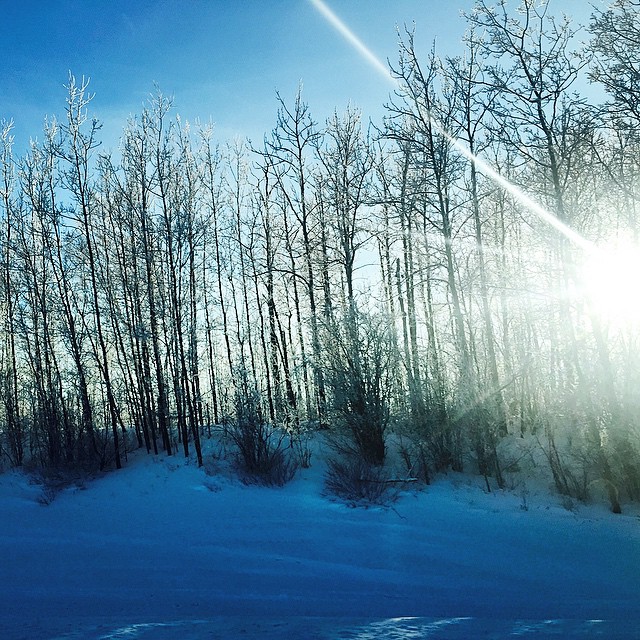 We need to talk about the fact that it's so.ridiculously.gorgeous outside right now. We're currently sitting at a balmy 2ºC (34ºF) and it's supposed to get up to 6ºC (42ºF) by Thursday… which might seem normal or even a little cold to some of you, but that's definitely not typical for us Edmontonians in January. Usually it's around -25ºC (-13ºF) and we're doing whatever it takes to keep our eyelids from sticking together whenever we blink. But this? This feels like t-shirt weather! Kind of. But not really.
Anywho! I hope you guys are having an awesome weekend and enjoying some nice weather of your own. And if you find yourselves inside for a bit (hopefully with a cup of coffee or hot chocolate in tow), then I hope you enjoy some of these great links from this past week. As for me, I'll be seeing your lovely faces tomorrow with a post about my current obsession. Ugh. I can't even.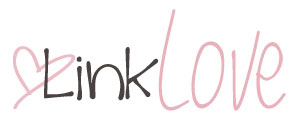 In my head…
. fitness .
Ways to Get Up Early and Work Out via Popsugar Fitness.
A morning workout is a great way to supercharge the rest of your day, and these tips will help make it easier to get yourself out of bed.
5 Reasons to Love Your Body via Diary of an ExSloth.
"Work out because you love your body. Not because you hate it."
Be Brave, Be Strong, Be You! via Fuel Your Future with Tina Muir.
A great post about overcoming body image issues so that you can give your body what it needs to perform its best.
Master Your Muscles: Best Exercises for Every Muscle Group via Decibel.
A great resource of exercises that will help you target specific muscles.
. health .
Back to Basics via Khushboo's Blog.
Being healthy doesn't have to be complicated! Avoid complicated quick fixes and stick to the basics.
20 Simple Ways to Get Healthier Almost Instantly via Popsugar Fitness.
Being consistent with simple steps like this will help you get the lasting results you're looking for!
5 Budget Friendly Gluten Free Healthy Meal Ideas via Cotter Crunch.
Following a special diet doesn't have to break the bank! Great tips on cost-effective gluten-free menu planning.
22 Must-See Diagrams That Will Make Eating Healthy Super Easy via Viral Blast.
Because everything is better with pictures 😉
. life .
25 Ways to Stop Feeling Overworked and Overwhelmed via Marc and Angel Hack Life.
Love, love, love. "Overwhelm doesn't exist. It's an illusion – a story we tell ourselves that offers us an excuse to get out of what we don't want to do or don't think we can do."
Pearls of Wisdom via Clean Eats, Fast Feets.
I dare you to read this and not a) smile, b) laugh, and c) feel all warm and fuzzy inside.
Peter Pan's Hideout is Now Available to Rent on AirBnB via Messy Nessy Chic.
How awesome would it be to stay in a place like this?! Maybe I can build one in my backyard…
The 40 Most Breathtaking Abandoned Places in the World via Architecture and Design.
Shivers… So eerily beautiful.
. blogging .
Tips on Blogging from a 'Newbie' via The Organized Dream.
The amount of things you need to learn about blogging can be overwhelming, but this post offers some great foundational advice to those just starting out.
8 Things Only a Blogger Could Understand via The SITS Girls.
Yup! I can definitely relate to every.single.one of these!
What I've Learned as a New Blogger via Finding Morgan.
Great tips for bloggers who are just starting out! Actually, great tips for all bloggers!
Customize Your Shareaholic Tweets via Good Girl Gone Redneck.
Including an easy way for people to share your posts is a great way to get more exposure — especially when it's customized!
For my belly…
Blueberry Coconut Lime Smoothie via Chelsea's Messy Apron.
Can we talk about how amazing those flavours sound together? Holy.perfection.
No-Bake Peanut Butter Granola Bars via Hummusapien.
With dates as a binder, these bars are absolute perfection. Well… maybe minus the peanut butter part, anyways 😛
Easy Vegan Breakfast Tacos via Minimalist Baker.
I'm not normally a savoury breakfast kind of girl, but daaaaaang do these look good.
Apple Cinnamon Blender Waffles via The Lean Green Bean.
Loving how quick and easy these are! And the flavour combo? Perfection.
Vegetarian Black Bean Chili Stuffed Sweet Potatoes via Ambitious Kitchen.
I normally eat my sweet potatoes sweet, but these look ah.maze.ing.
5 Ingredient Skillet Herbed Garlic Bread via Apple of my Eye.
I would seriously consider conquering my fear of working with yeast for a chance to bite into one of these!
Healthy Cinnamon Roll Protein Oatmeal via Food Faith Fitness.
All the deliciousness of a cinnamon bun without the waiting time. Sign.me.UP.
Candy Roasted Almonds via Clean Eats, Fast Feets.
Simple, delicious, and completely irresistible. You want deez nuts!
Healthy Chocolate Chip Oatmeal Breakfast Cookies via The Big Man's World.
Cookies for breakfast need to become a thing… and the trend needs to start with these ones!
Honey Oat Strawberry Smoothie via Savory Style.
My current smoothie obsession and latest recipe over at SS. Check it out!
Your links…

3 things you did yesterday; 3 things you're doing today. Go!
Yesterday: ran a bunch of errands, took a much needed nap, and had a friend over to watch some movies.
Today: going to church, going over to my parents for dinner, and spending some quality time filling out my planner for the next week.
More places to find me!
E-mail — [email protected]
Twitter — runwithspoons
Facebook — runningwithspoons
Pinterest — runwithspoons
Instagram — runwithspoons
Bloglovin — runningwithspoons