Today we're going to talk about one of my current obsessions.
It's something that doesn't really have anything to do with food or fitness, but that can still impact your life in a positive way. Today we're going to talk about my new Erin Condren Life Planner*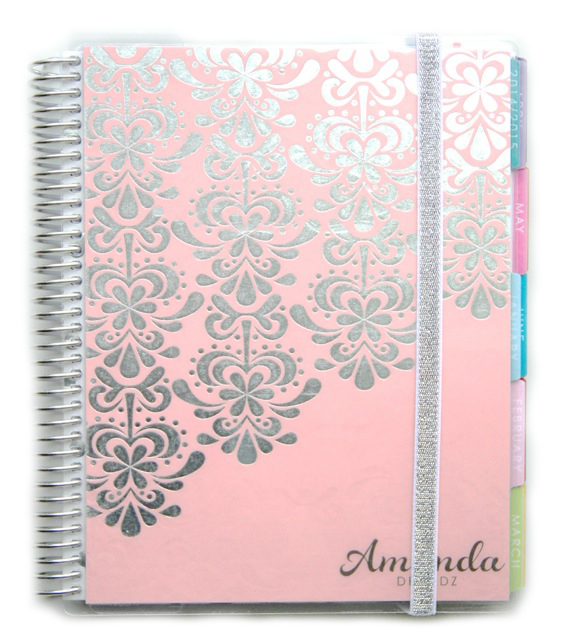 I was chatting with a friend the other day about how I've been feeling oddly relaxed lately… and I say 'oddly' because I'm normally somewhat scatterbrained and filled with a sort of nervous/excited/creative energy… until I use it all up, crash hard, and repeat the process all over again.
But this past week has felt a lot calmer. Things seemed to flow together a lot more smoothly and I didn't find myself constantly thinking about what I had to do/when I was going to do it/how I was going to fit it all in/omg whaaaaaat?!? 😯 😯 My head didn't feel nearly as cluttered, and I credit that to this little gem right here…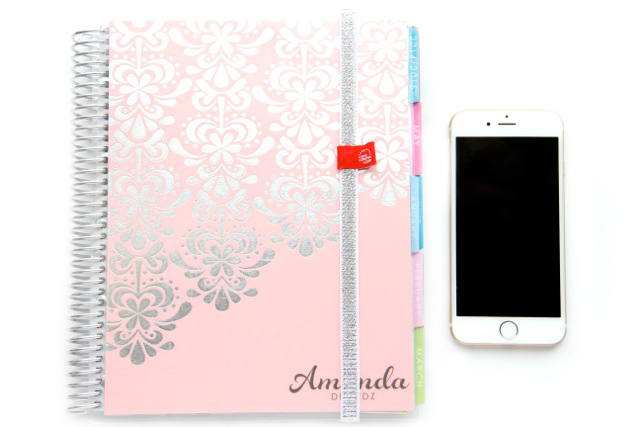 (for size comparison purposes next to my iPhone6)
My Erin Condren Life Planner* I was going to wait a while before doing a review so that I could figure out exactly how I wanted to use it, but that's something that will probably keep evolving anyways, and I wanted to get this review up for you guys while the year was still young so that you could snag one up [if you see something you like] and have your socks rocked off as well. There's a link near the end of the post where you can get $10 off your first purchase, so be sure to check that out if you're interested!
So let's talk deets…
. – . – . – .
Packaging and Shipping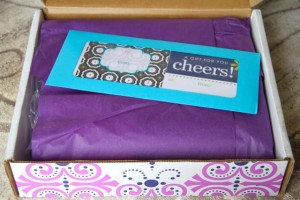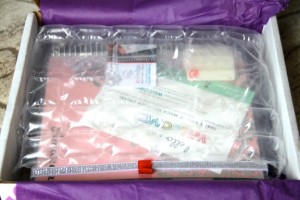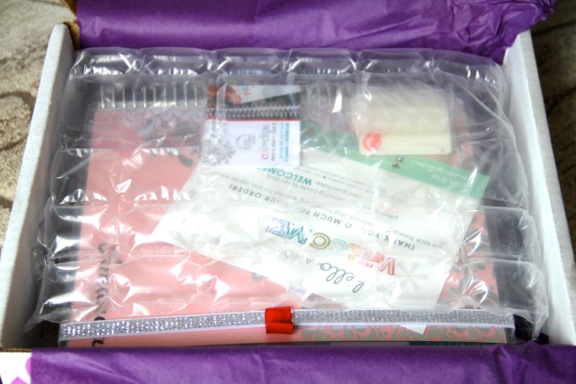 I love the attention to detail that goes into the Erin Condren planner, and even the box it comes in is no exception. Your planner comes wrapped up nice and snug in a decorative box along with some free stickers/labels and a gift card for $10 off your next purchase. Not too shabby at all!
My planner took about 1.5 weeks to ship out after I ordered it, which was exactly on point with the information I was given at checkout. The only downside was that the cost of shipping was inSANE. It's not bad if you live in the States (around $8), but it's a whopping $40 for any international orders… plus taxes. Ugh. Moving along…
. – . – . – .
The Cover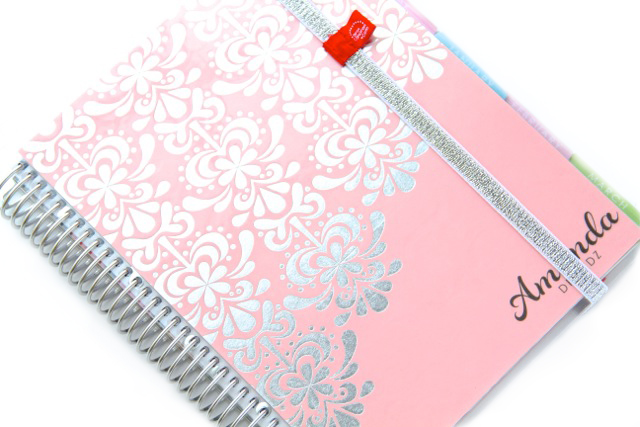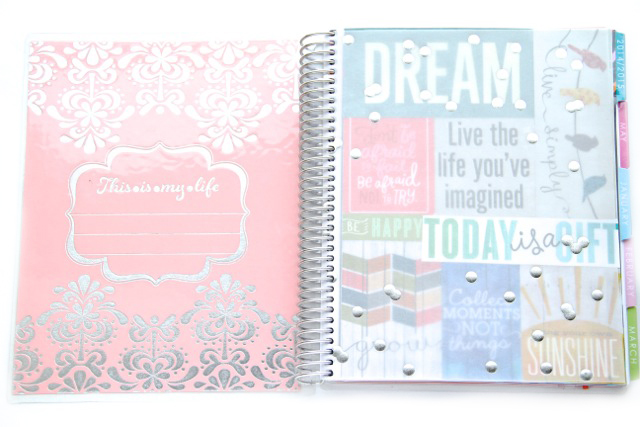 In addition to being gorgeous, this planner is definitely built to last. The front and back covers are made out of a durable cardstock and a really thick laminated plastic that snaps on to what is probably the sturdiest aluminum coil I've ever come across. You have a choice of 75 different designs to choose from (including beautiful gold and platinum foil editions), and if you're having trouble picking just one, then you can simply buy additional covers and switch them out whenever your heart desires. Yup! The covers are interchangeable! You can also customize them to say whatever you want as well as changing the colour scheme.
. – . – . – .
Calendar and Layout
The Erin Condren planner comes with 3 different types of calendar pages. The year-at-a-glance (found near the very beginning of the planner):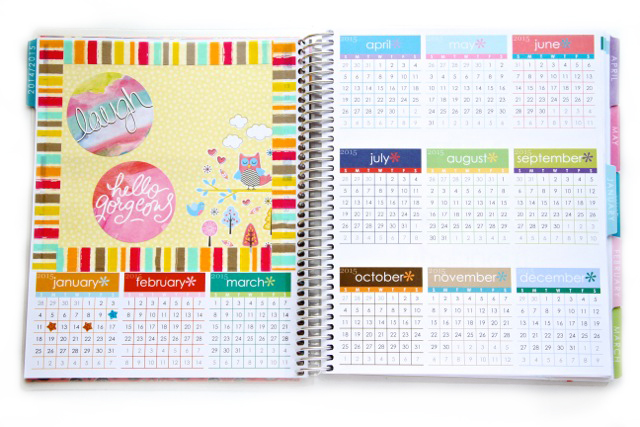 The month-at-a-glance (found throughout the planner at the beginning of each new month; easy to find thanks to a reinforced tab; each month has a different colour theme)…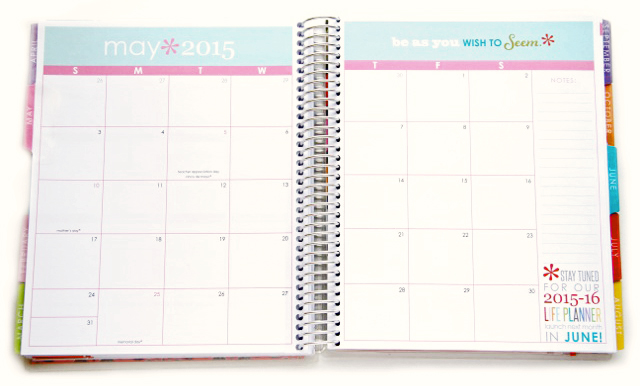 And the week-at-a-glance (found directly after each month-at-a-glance)… (which are not blue despite what my camera might say)…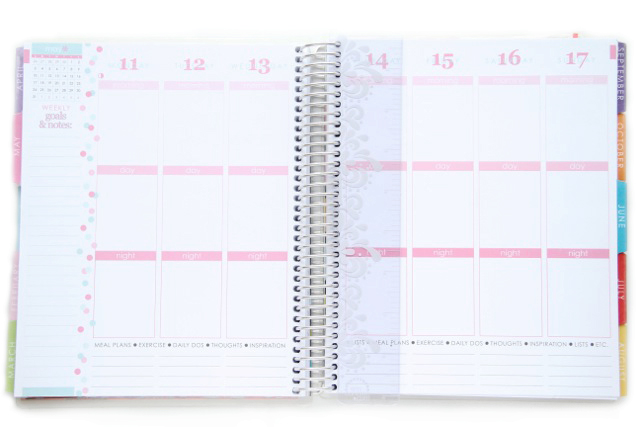 … where each day runs vertically and is divided into a morning, day, and night section…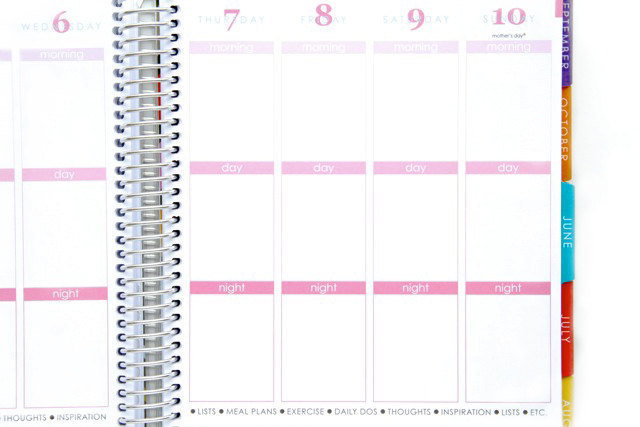 I wasn't sure how I'd feel about this setup at first, but I actually really love it. I like how the days are still divided into 'chunks,' but without specific times like 8-9, 9-10, 10-11, etc. That being said, I don't really use the morning, day, and night labels, but go with work/blog, errands/events, and misc/notes… since most of my work/blogging is done in the morning and my errands are run in the afternoon, while the evenings are generally not something that I need to plan for. Nevertheless, I find the way that the days are divided up to be really helpful visually.
The pages are printed on 70 pound paper that's great for both ballpoint and felt tip pens. I've been using Staedtler and Sharpie pens in mine and haven't had any problem with the ink bleeding through.
. – . – . – .
Odds and Ends
In addition to all of that, you'll find a nice little assortment of goodies at the back of your planner. These include:
Plenty of blank note pages (both lined and unlined)…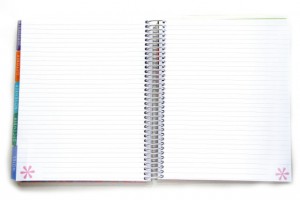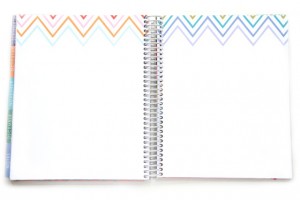 4 sheets of repositionable stickers (2 printed with different events and 2 blank)…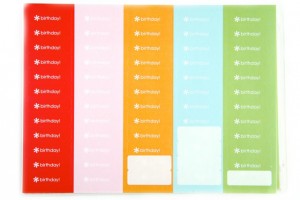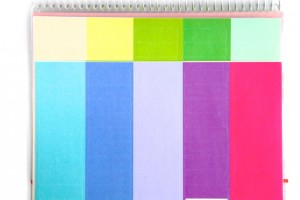 A "Keep It Together" folder and vinyl zip pouch to stash your things…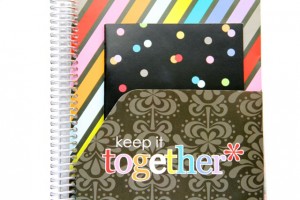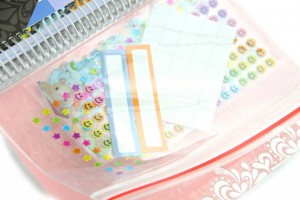 And a mini "Forget Me Not" perpetual calendar where you can keep track of birthdays and special events…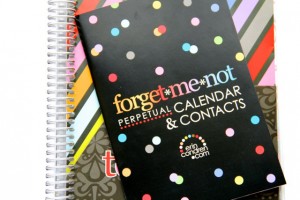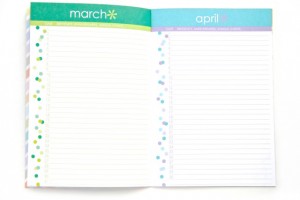 . – . – . – .
Overall Thoughts
I adore this planner. I really, really do. It has a pretty massive cult following, and I can completely understand why. Not only is it a great tool to keep you organized, but it's just so visually appealing that it awakens this kind of creativity in you. I'm serious. I was always a bit of a planner junkie, but the obsession kind of tapered off over the years to the point where I was [apparently inefficiently] only using them at a bare minimum.
Until I got this one…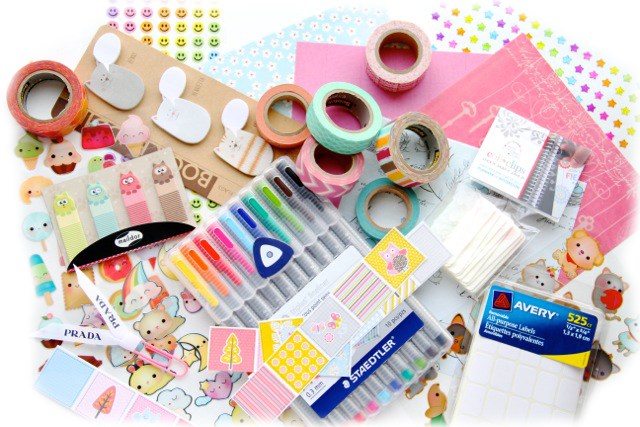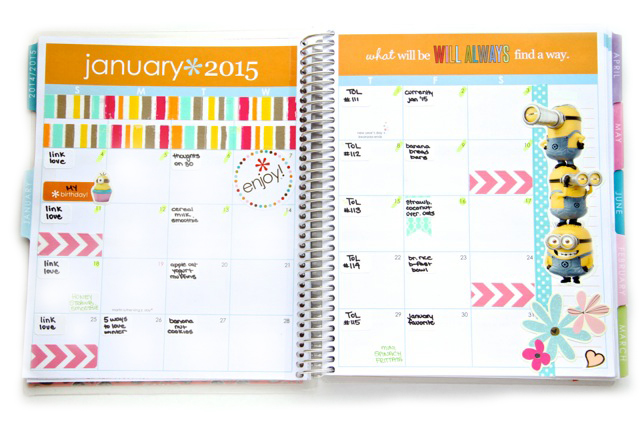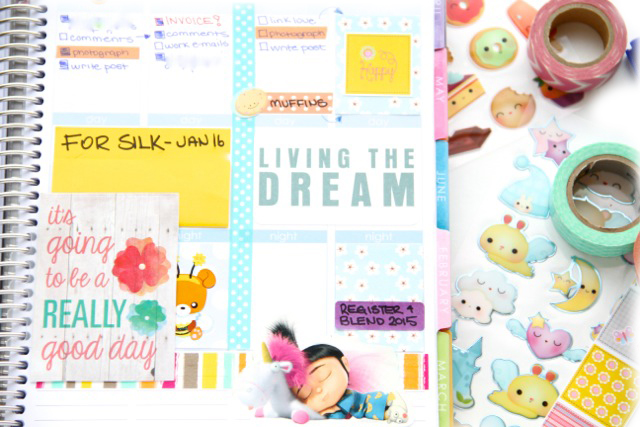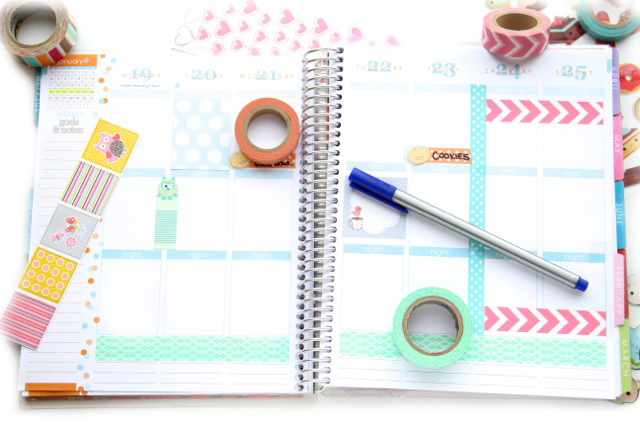 I basically treat it like ascrapbook, and I seriously get excited to sit down with it and decorate/plan out the upcoming week. I thought the price was a little crazy at first ($50 for a regular cover; $65-$75 for a foil cover), but I completely understand why it costs that much and I definitely think it's worth the investment. The quality is amazing, and the way it inspires you is just priceless.
. – . – . – .
For you!
And now that I've gone ahead and written over 1000 words about how much I love my Erin Condren Life Planner, I have a little something for you. If you like what you've seen and would love to have one of your own, you can click this link right >> here << to get $10 off your purchase. How it works is that if you sign up and make a purchase using my referral link, you'll get $10 off your order and I'll get $10 credited to my account.
Everyone wins!
But enough of my rambling! I'm sorry this post was so epically long, but I'm kind of obsessed with this thing and just wanted to share the love. And now if you'll excuse me… it's time to go plan the upcoming week 🙂

Do you use a planner? Is it paper or electronic?
Anyone else with an Erin Condren planner? Are you as obsessed with it as I am?
More places to find me!
E-mail — [email protected]
Twitter — runwithspoons
Facebook — runningwithspoons
Pinterest — runwithspoons
Instagram — runwithspoons
Bloglovin — runningwithspoons
Disclaimer: This post contains referral links. It is not sponsored, nor did I receive any kind of compensation for my time. I purchased the planner with my own money and chose to review it because I genuinely adore it.