Happy Sunday, friendly faces! 🤓
Guess who's making waffles for breakfast this morning!! I figured I should take a break from the oats and make something special given that it's the weekend and all. Well, that and I'm kind of obsessed with these things. Watch me swap my oats phase for a waffle phase and eat nothing but waffles for breakfast for the next 5 years.
So how's your weekend been? What are you having for breakfast this morning? What are you up to? Tell me, tell me. And then enjoy these links I put together for ya! Lots of good stuff this week 😊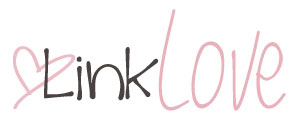 . fitness .
Challenging Free Movement Workout via Shape.
"What exactly is free movement? It's a workout that uses motions your body was inherently designed to do (like crawling, climbing, lifting, and breathing) to make you more mobile, stronger, more balanced, and ultimately optimize your all-around body performance."
Hair & Skin Tips For Fitness Fanatics via Pumps & Iron.
Love these tips about avoiding breakouts and breaking hair!
Racing In Undesirable Conditions via FueledByLOLZ.
Helpful tips for when you're running in tricky weather conditions like rain, wind, or heat.
. health & beauty .
5 Reasons Your Salad Is Making You Bloated via Well + Good.
We think we're doing our bodies good by loading up on the greens and veggies, so why does it leave us feeling less than great?
How Your Skinny Jeans May Be Hurting Your Body Image via Shape.
Still holding on to those old clothes in hopes that it might motivate you to get fit? They might be doing you more harm than good.
Why I Hate The Term "Clean Eating" via Bucket List Tummy.
Here, here! Can we just call it eating and get rid of the clean vs dirty mentality?
. life stuff .
The Beautiful & Inspiring Kitchen of an Interior Designer via My Scandinavian Home.
This is serious kitchen goals, right here. It reminds me of a moody/cozy little European cafe.
I Tried A Bullet Journal… And It Changed My Life via Well + Good.
Have you tried bullet journalling? I'm super curious about it, but I have no idea how I'll keep up with it with the amount of time I spend on the planner I already have.
One Reality You Must Accept Before Living Your Best Life via Marc & Angel.
"Too often we feel like the good moments of our lives aren't good enough unless we somehow capture, share, and solidify them as a semi-permanent fixture in our lives. Or we feel like the moments of our lives just aren't good enough at all. "
Why You Should Put Down Your Phone And Let Yourself Feel Bored via Hannah Gale.
SO MUCH YES!!! "We're constantly bombarding our brains with useless information, and in doing so we're taking up precious mind space that could be used for our creativity and imagination."
Embracing My Introversion Changed My Life via Introvert, Dear.
It's hard to be introverted in a world that encourages extroversion, but it's extremely freeing when you realize there's nothing wrong with you.
. blogging .
Consistency & Smallness: The Keys To Business Success via By Regina.
Quite possibly some of the best business advice I've ever come across.
The 80/20 Rule Might Change Your Life via Career Girl Daily.
Blogging is one of those jobs where there's literally a never-ending amount of things you could be doing, but that would drive you nuts. Figure out what you enjoy and what brings you the best results, and redirect most of your efforts into THAT.
What To Post On Each Social Media Outlet via Chloe Social.
Some great content ideas here if you're working on fleshing out your social media strategy.
10 Ways To Make Running A Business Solo Easier On Yourself via xo Sarah.
Helpful tips on how to get sh*t done and still maintain your sanity.
. food .
Sweet Potato Brownies via Well Plated.
They're so fudgy I could DIE! And you gotta love it when you can sneak some veggies into your sweets.
Almond Banana Bread via The Almond Eater.
Looooove the tough of almond flavour in this banana bread!
No Bake Vegan Pecan Pie Bites via Beaming Baker.
It's like being able to enjoy the taste of pecan pie without all the work!
Smashed Sweet Potatoes With Maple Butter via Half Baked Harvest.
Love this twist on a classic sweet potato casserole!
Soft Paleo Pumpkin Snickerdoodles via Paleo Running Momma.
The pumpkin snickerdoodle combo makes me weak in the knees, and these soft cookies look SO good.
Iced Oatmeal Chocolate Chip Cookie Baked Apples via Whole and Heavenly Oven.
Warm cookie dough stuffed into tender baked apples?! Are you kidding me?! 😍
Your links…

Let's chat!
3 things you did yesterday; 3 things you're doing today. Go!
Yesterday: went to the Y, took Ky to the river valley, and just vegged at home.
Today: grabbing coffee with a friend, working on some recipes, and going to church.
More places to find me!
E-mail — [email protected]
Twitter — runwithspoons
Facebook — runningwithspoons
Pinterest — runwithspoons
Instagram — runwithspoons
Bloglovin — runningwithspoons
Snapchat — runningspoons