Happy Sunday, friendly faces! 😀
How's the new month been treating you so far? Mine's definitely off to a good start! After crashing hard and completely vegging out on Friday night, I felt ready to take on the world on Saturday, so I spent a good chunk of the day catching up on chores and errands that got neglected during the week (laundry, tidying, groceries, bank, baking) and it feels so good to be in a clean house again without a mile-long to-do list staring me in the face. Does anyone else feel all sorts of off-balance when their place is a mess? Like the mental clutter paired with the physical clutter is just too much to handle? My only complaint is that the Starbucks I visited was slackin' on the red cups, so I had to enjoy my drink in the boring old white cup. Pft.
Anywho, today promises to be another pretty chill day, and hopefully you find yourself with a little extra downtime as well — lots of good links this week!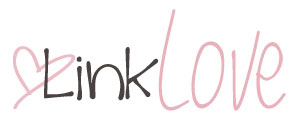 In my head…
. fitness .
3 Non-Fitness Benefits of Being Active via According to Elle.
Living an active life not only has physical benefits, but emotional and mental one as well.
Why Get a Personal Trainer? via Cat Food is Good for You.
It might be a bit pricey, but hiring a personal trainer might actually be a good investment for you.
90's Throwback Pump Up Music Playlist via Fit 'n' Cookies.
Because we all know that 90's music was/is the best music…
50 Bodyweight Exercises You Can Do Anywhere via Greatist.
No equipment? No excuses! Bodyweight routines are easily one of my favourite ways to get a workout in.
Bulletproof Your Body via Top Form Fitness.
Great advice on how you can build up your body to prevent injuries.
How to Go From Sedentary to Running in Five Steps via Zen Habits.
Some helpful advice for beginner runners.
. health .
The Fitness Industry Makes Me Sad via Clean Eats Fast Feets.
Me too, Meg… Me too. A great post about a seriously twisted belief about what it means to be "fit."
Nutrition Related Myths via Khushboo's Blog.
With all the nutrition "info" available to us, it's important to keep in mind that a good percentage of it is completely wrong…
6 Breathing Exercise to Relax in 10 Minutes or Less via Greatist.
Feeling stressed? Countless studies have shown that focusing on your breath is one of the most effective ways to calm yourself down.
. life .
Inspired or Triggered? 5 Signs to Look For via The Paleo Running Momma.
With the vast amount of information we're exposed to on a daily basis, we really need to pay attention to how what we see/hear affects us.
The Perfect Carry On Bag via Almost Getting It Together.
A helpful list of things to pack in your carry on when you travel.
Some Perfectly Timed Photos via Unfinished Man.
It all depends on how you look at it 😆
30 Ways to Use Coconut Oil via PETA.
One little jar… so many amazing uses and benefits…
How to Stop Procrastinating: 7 Timeless Tips via The Positivity Blog.
How to Flourish: 17 Quotes on Living, Being, and Doing via Productive Flourishing.
Because sometimes we could all use a little motivational boost.
. beauty .
Dry Shampoo for Light and Dark Hair via Small Home Big Start.
Make your own dry shampoo with simple ingredients from your kitchen!
23 DIY Natural Beauty Tips via Buzzfeed.
Because nature gives us everything we need…
. blogging .
10 Ways to Build Your Blog While Travelling via Pinch of Yum.
Keeping up with blog work can be tough when you're not at home, but Lindsay shares some great tips
How to Balance Blogging with Real Life via Kelly Runs for Food.
If you've ever felt overwhelmed with blogging, these are some good things to keep in mind…
When Should I Use a Nofollow Link via The SITS Girls.
Posting links to certain type of content could have a negative impact on your site. Learn how to avoid decreasing your page ranking with Google!
10 Tips for Growing Your Blog via A Savory Feast.
Great tips on how to attract more visitors and grow your blog!
For my belly…
Whole Wheat Pumpkin Chocolate Chip Muffins via Ambitious Kitchen.
You guys know how much I love muffins! Even more so when they're delicious and healthy.
Sugar Cookies Stuffed with Pumpkin Cheesecake via Food Faith Fitness.
How amazing does a soft, spicy, and sugary cookie stuffed with cheesecake sound? Answer: very.
Vegan Pumpkin Cinnamon Rolls via Minimalist Baker.
I would tackle my fear of working with yeast for a chance to bite into one of these. Holy.yum.
Triple Chocolate Hot Fudge Brownie Cookies via Chelsea's Messy Apron.
Ridiculously chocolatey soft and chewy cookies that taste like brownies in cookie form. I die.
Your links…

Three things you did yesterday; three things you're going to do today. Go!
Yesterday: met a good friend for coffee, caught up on errands, and went on a late night cruise with a friend.
Today: going to church, getting ahead with some blog work, and going to my parents' for dinner.
More places to find me!
E-mail — [email protected]
Twitter — runwithspoons
Facebook — runningwithspoons
Pinterest — runwithspoons
Instagram — runwithspoons
Bloglovin — runningwithspoons