It's beginning to look a lot like Christmas…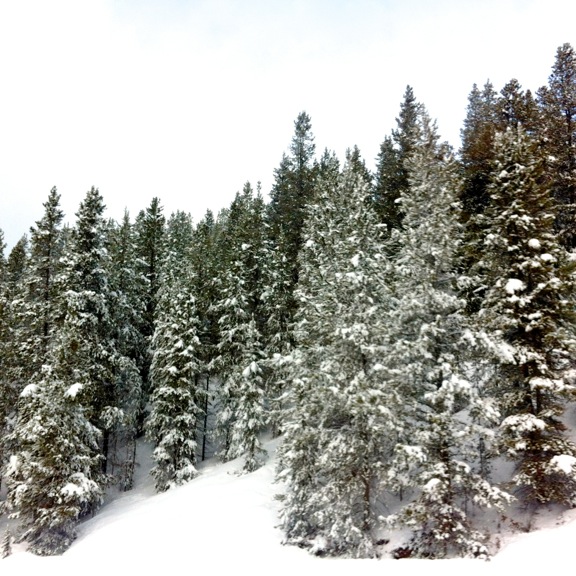 … and I don't hate it! I know, I know — you're not the only ones who want to smack me for being excited to see the white stuff — but I can't help it! Not only does snow mean I can go snowboarding soon, but it also means that Christmas is right around the corner, and I know you guys are looking forward to that just as much as I am. I can't even tell you how hard it's getting for me to force myself to wait until December 1st to bust out the Christmas decor, but I'm doing my best [by keeping myself distracted with way too much internet browsing] 😉
Hope you guys enjoy the Link Love this week! And don't forget to add your own! I may introduce a new feature starting next week where I highlight the top 3 or 4 links that were clicked from the week before. We'll see how it goes!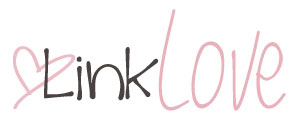 In my head…
. fitness .
Yoga Poses for a Stronger Upper Body via The Almond Eater.
If you think yoga is only for relaxation, think again! It's actually a great way to build strength and increase flexibility.
25 Ways to Move More with Less Daylight via Hello Healthy.
I know the shorter days make it more tempting to cozy up at home, but here are some great ways to keep active through the winter.
Hip Opening Stretches for Runners via Fuel Your Future with Tina Muir.
A good stretching routine not only helps prevent injury, but can improve your stride as well!
. health .
Is a Gluten-Free Diet Healthier? via Khushboo's Blog.
Don't get caught up in fads. Make a well-informed decision before you remove foods from your diet.
How to Recover From Stress via Wholeheartedly Healthy.
Great tips on how to help your body and mind recover from stressful times.
Grain Free Perks via Cotter Crunch.
Lindsay explains the benefits of periodically removing grains from your diet, AND shares a delicious muffin recipe.
Periods via FueledByLOLZ.
A great post explaining why losing your period is not normal and how damaging it can be to your health in the long run.
5 Tips to Help You Stay Healthy This Winter via Diary of an ExSloth.
Winter is rough on us all, but Giselle offers some great tips to make it easier to stay on top of our health!
5 Scents that Affect Your Mood via Destination Femme.
The scents you surround yourself with can have a huge impact on your mood. Learn which ones to use to achieve the results you want.
How to Use Coconut Oil to Boost Your Immunity via One Green Planet.
It never hurts to take a few extra precautions during cold and flu season!
Restricted Diet vs. Limited Diet via The Balanced Blonde.
If you're having a difficult time trying to balance your diet after recovering from any sort of disordered eating, you're definitely not alone.
12 Food Additives You Shouldn't Be Eating via Mind Body Green.
Eating processed foods can be unavoidable in today's busy world, but do try to avoid these ingredients.
20 Simple Ways to Eat Healthy on a Budget via Stronglifts.
Eating healthy doesn't have to be expensive! Great tips to take care of yourself without breaking the bank.
. life .
9 Negative Thoughts That Push People Away From You via Marc and Angel Hack Life.
No one likes a Negative Nancy. Be sure to put out the kind of energy you want to get back.
What 10 Pounds Taught Me via The Real Life RD.
"There's freedom in letting your body just be. In embracing it for what it is right now."
Lighten Up On Yourself via Almost Getting It Together.
A wonderfully refreshing take on being healthy and letting yourself enjoy life.
5 Ways to Love Your Body via Snack Therapy.
Because the relationship we have with our bodies is the most important relationship we have…
Cool and Creative Food Art Ideas via 123 Inspiration.
Ohhhh to have the time and motivation to make my food this cute and pretty!
. beauty .
21 Tricks for Makeup Addicts in Training via Buzzfeed.
A great collection of basic makeup tricks that everyone should know.
. blogging .
October Traffic and Income Report via Pinch of Yum.
An inspiring and informative post for those looking to turn blogging into full-time job.
How to Feel More Connected in the Blogging World via The SITS Girls.
Some steps you can take when you're feeling a little disconnected from your blog and audience.
31 Powerful Tips for Getting Engagement on Facebook via Kamila Gornia.
Frustrated by Facebook? Me too! But here are some great tips on how to engage your readers and grow your audience.
Tips for Coming Out of the Blogging Closet via Peanut Butter and Jenny.
Feeling anxious when it comes to telling others about your blog? Jenny puts a great perspective on opening up!
Best Sites to Submit Food Posts via The SITS Girls.
A helpful list of sites you can submit your recipes to to drive more traffic to your blog.
For my belly…
Honey Roasted Butternut Squash with Cranberries and Feta via Peas & Crayons.
I especially love how she didn't bake the honey to preserve the antioxidants. This girl… <3
Creamy Coconut Butternut Squash Soup via The Baker Upstairs.
I absolutely love the combination of coconut and butternut in this creamy and comforting fall soup.
Honey Cornbread Muffins via Making Thyme for Health.
Confession: I've never had cornbread before. Second confession: I really want these muffins to pop my cornbread cherry.
Cinnamon Bun Pancakes via The Big Man's World.
Satisfy a cinnamon bun craving with a delicious stack of fluffy pancakes!
Fudgy Molten Lava Brookie Cups via Chelsea's Messy Apron.
I can't evne hand the ridiculous amounts of chocolatey goodness in these. Oh.em.gee.
Pumpkin Spice Latte Smoothie via Savory Style.
My latest recipe over at SS! The great flavour of a PSL without the added sugar and chemicals.
Apple Pizza with Caramelized Onions and Crispy Sage via Clean Eats Fast Feets.
If you've never tried apples paired with cheese, then you haven't lived! This pizza looks amazing.
Flourless Pumpkin Bars with Dark Chocolate via Ambitious Kitchen.
Not only do these look absolutely amazing, but they're dessert you can feel good about eating!
Your links…

Three things you did yesterday; three things you're going to do today. Go!
Yesterday: grabbed coffee with a friend, ran some errands, aaaand spent the whole night studying.
Today: going to church, meeting a friend for lunch, and going over to my parents' for dinner.
More places to find me!
E-mail — [email protected]
Twitter — runwithspoons
Facebook — runningwithspoons
Pinterest — runwithspoons
Instagram — runwithspoons
Bloglovin — runningwithspoons