Happy Sunday, friendly faces!
Notice anything… different… around these parts?? 😀 After a few weeks (months?) of going back and forth on the idea, I finally decided to swap out Spoons' classic pinkish background for a white one.
I was worried that it would look too plain, or take away from the feel of the blog, but I actually love how it turned out. Things look so much cleaner now, and I don't feel like the colour of my background clashes with the colours in my images. See?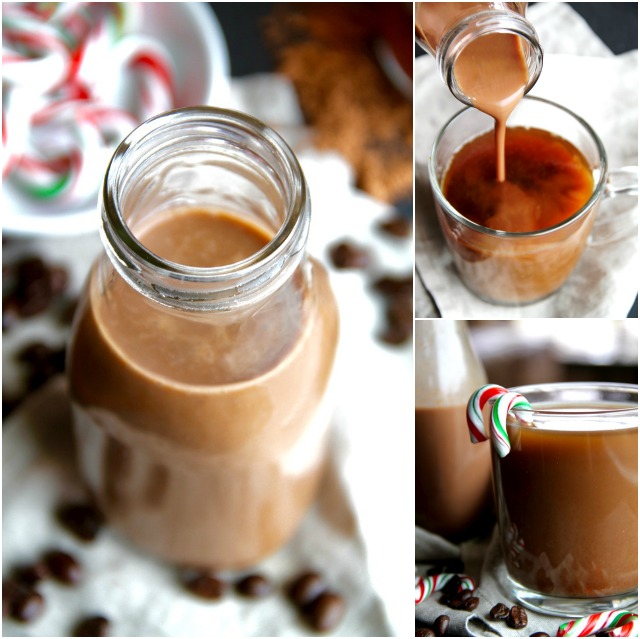 A nice clean, crisp, [and delicious] dairy-free peppermint mocha coffee creamer [that I posted yesterday in case you missed it.] 😉
But all jokes aside, I'd love to hear what you think of the new look, so definitely let me know in the comments! Other than that, I hope you have the best Sunday, and be sure to check out some of the links that I've been loving this week!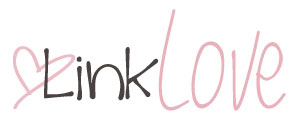 For my head…
. fitness .
5 Exercises That Are Just As Effective As Burpees via Mind Body Green.
Love 'em or hate 'em, there's no denying that burpees are crazy effective. Here's a handful of other crazy/effective body weight exercises in case you get bored.
A Bodyweight Workout You Can Do Anywhere via Popsugar.
It may look simple, but I managed to work up a good sweat after just a few circuits.
. health .
Do You Really Need To Swear Of Dairy? via Popsugar.
A really nice well-rounded look at both sides of the dairy debate.
You're Probably Drinking Too Much Water via Men's Journal.
So much attention is given to the idea of not drinking enough water, that it's actually causing people to drink more than they need. And that can be just as harmful for us.
21 Foods That Fight Inflammation via Mind Body Green.
A really interesting read about a condition called histamine intolerance, and what you can do to decrease the level of inflammation in your body.
Uses of Coconut Oil via Healthy Geeks.
Quite possibly the most comprehensive collection of coconut oil uses that I've ever come across.
Top 10 Budget Friendly Healthy Foods via Everyday Health.
Proof that being on a budget is no excuse for eating poorly, and that healthy eating doesn't have to be expensive.mg
. life .
20 Things You Gradually Learn as You Let Go of the Uncontrollable via Marc and Angel.
As crazy as it sounds, internalizing the fact that a lot of things were beyond my control was actually incredibly freeing for my control-freak self…
How Accepting the "Bad" Can Lead to Joy via Tiny Buddha.
I'm a firm believer in the idea that we have to feel and "ride out" ALL emotions instead of trying to suppress or escape the negative ones.
DIY Beauty Treatments for Every Skin Problems via Everyday Health.
Gotta love it when your kitchen doubles as a beauty salon. Awesome DIY treatments for everything from dull to dry skin.
14 Crucial Tips for Anyone Who Washes Their Face via Buzzfeed.
Are you committing any of these skincare sins? Mmm hmm.
. blogging .
10 Ways to Drive Traffic to Old Blog Posts via Inspiremeland.
Make those old posts keep working for you by optimizing them so they don't get lost in the archives.
When Blogging Gets Hard via The Lean Green Bean.
Love the honesty in this post, because yeah… sometimes blogging is freaking hard.
Google Analytics Tips for Bloggers via Blog Ambitions.
Knowing where your traffic comes from can really help you figure out what your audience wants to see and what works best, and this is a great guide for understanding all of what Google Analytics has to offer.
Pinterest: The Ultimate Guide to Getting Followers and Repins via Olyvia.co.
Lots of great Pinterest tips in this post that'll ultimately help you drive more traffic to your blog.
For my belly…
Sweet Potato Alfredo via Peas & Crayons.
That sauce, though! Love the addition of sweet potato to this tasty pasta dish!
Healthier Pumpkin Spice Snack Cake via Lovely Little Kitchen.
Whole wheat and Greek yogurt means I can eat half a pan of these, yes?

3 Ingredient Flourless Sweet Potato Brownies via The Big Man's World.
I can't get over how soft and fudgy these look for only having 3 ingredients!
Not Your Grandma's Apple Crumb Pie via Making Thyme for Health.
I would never guess that this amazing pie is gluten-free and vegan! A great healthier choice for the holidays.
Savory Parmesan Mashed Sweet Potatoes via Clean Eats, Fast Feets.
An awesome alternative to traditional mashed potatoes that would be perfect for your holiday dinner table.
Your links…

3 things you did yesterday; 3 things you're doing today. Go!
Yesterday: went for a run OUTSIDE (!!!), helped my parents paint a few rooms in their new home, and spent the night vegged out on my couch watching YouTube.
Today: going to church, experimenting in the kitchen, and going over to my parents' for dinner.
More places to find me!
E-mail — [email protected]
Twitter — runwithspoons
Facebook — runningwithspoons
Pinterest — runwithspoons
Instagram — runwithspoons
Bloglovin — runningwithspoons
Snapchat — runningspoon