Hello, hello from my favourite place in the world! Also known as "the mountains" 😀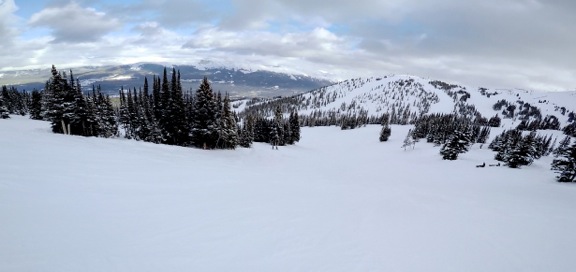 It's currently late Saturday night and I'm feeling exhausted after a long day of driving and snowboarding, so hopefully the kids that are running up and down the hallways of our hotel tire themselves out soon so that I can get some shut eye. Ohhhhh to be young again 😛
I wish I had something more interesting to say in the way of intros, but I'm literally sitting laying here in bed with one eye open and a brain that flatlined about 20 minutes ago. I hope you guys are having an awesome weekend, and I'll [hopefully] see you tomorrow with a little recap!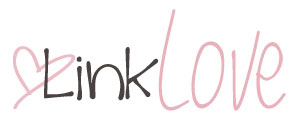 In my head…
. fitness .
Beat the Boredom Treadmill Running Series via The Cookie ChRUNicles.
A fun treadmill workout, plus great tips on how to make treadmill runs more enjoyable.
5 Reasons to Smile When Your Gym is Full in January via Diary of an ExSloth.
Some great things to remember when you find yourself hating on the "January joiners."
. health .
30 Healthy Recipes for Packed Lunches and Snacks via Diary of an ExSloth.
Stuck in a rut when it comes to what to bring to work or school? Giselle's got some great ideas for you!
5 Daily Self-Care Rituals for a Healthy Happy 2015 via Wholeheartedly Healthy.
Simple rituals you can add to your day to help make yourself feel your best.
How to Stay Energized in the Afternoon via Fitsugar.
Some great tips for beating that dreaded afternoon slump!
Ditching Resolutions for a Fun and Flavorful 2015 via Cotter Crunch.
I always associate resolutions with a lot of pressure. I love Lindsay's more relaxed approach!
Why Clean Eating May Not Be Healthy via Pretty Little Grub.
As with anything else, you can easily take the idea of healthy eating way too far.
. life .
5 Phrases I'm Giving Up for the New Year via The SITS Girls.
Are you holding yourself back from reaching your true potential by overusing these phrases?
Overcome "All or Nothing" Mental Sabotage via Chelsea's Healthy Kitchen.
Some great tips on overcoming black and white thinking and learning to walk the middle ground.
12 Little Habits that Stole Your Happiness Last Year via Marc and Angel Hack Life.
Kick off the New Year by purging some of the habits that aren't serving you well.
Happiness is a Choice via Kelly Runs for Food.
I'm a big believer in the idea that happiness is 10% circumstances and 90% attitude.
10 New Years Resolutions You Shouldn't Make This Year via The SITS Girls.
Don't make vague goals! Be SMART about them so you have a better chance in following through.
10 Things Self-Loving People Do Differently via Marc and Angel Hack Life.
Don't rob yourself of happiness and worthwhile moments by constantly beating yourself up.
. blogging .
Spreading Bloggy Social Media Love via Dancing in the Rain.
Something I'm currently working on myself. Instead of just commenting on a blog post, it's always a nice gesture to take it a step further and share the love via social media.
How to Customize a Planner for Less than $5 via Fit 'n' Cookies.
A super helpful guide on how to make a DIY blogging planner. I can't function without mine!
What is the Ideal Blog Post Length? via Hello Brio Studio.
It might not be something you think about, but post length can have a big impact on the experience your audience has when reading your blog.
Your 2015 Pinterest Resolutions via Pinterest for Business.
Helpful tips on how to get the most out of Pinterest and increase traffic to your blog.
For my belly…
Unbelievably Healthy Chocolate Chip Cookies via Deliciously Yum!
These.look.amazing. I can't believe they're made without butter, refined sugar, or eggs!
Chocolate Protein Rice Crispy Treats via The Big Man's World.
A healthy [and chocolatey] twist on one of my favourite childhood snacks? Yes please!
Citrus Topped Bakery Style Blueberry Muffins via Peas and Crayons.
But seriously, though… The combination of citrus and berries? To.die.for.
Pomegranate Citrus Salad via Clean Eats, Fast Feets.
Not only a delicious recipe, but a great take on detoxes and diets… and why you shouldn't do them!
Almond Joy Overnight Oats via Chelsea's Messy Apron.
You'd basically find me sprinting out of bed to dig my spoon into this. SO good.
5 Minute Overnight Steel Cut Oatmeal via Making Thyme for Health.
The perfect way to get your steel cut oat fix without the wait! I seriously need to try this…
Vegan Banana Blueberry Muffins via Two Peas & Their Pod.
These look like absolute perfection. I'd never guess they were vegan!
Extra Fudgy Coconut Oil Brownies via Pinch of Yum.
3 words. Oh.My.God.
Your links…

3 things you did yesterday; 3 things you're doing today. Go!
Yesterday: drove to Jasper, went snowboarding, and spent the evening in the spa.
Today: going to church, going snowboarding, and making the drive back home.
More places to find me!
E-mail — [email protected]
Twitter — runwithspoons
Facebook — runningwithspoons
Pinterest — runwithspoons
Instagram — runwithspoons
Bloglovin — runningwithspoons