Happy Sunday, friendly faces! 🤓
How's your weekend going? I ended up having to take a bit of a personal day on Friday, which is why there was no post yesterday. But between a broken oven (!!!!) and feeling a bit of burnout creeping in, I figured it would be a good idea to take a small step back and regroup. SO! I spent a good chunk of Friday and Saturday going over the blog's mission statement and planning for the upcoming month, and now I'm back in a way better headspace and really looking forward to November… which is in, like, 2 days 😳
Craziness. But I hope you guys have an awesome Sunday and that you find something worth reading in this week's Link Love. I'll see you soon with a new recipe that I'm kind of really stoked about. Bye!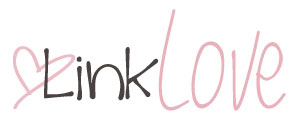 . fitness .
The Only 9 Workout Circuits You Need Via Men's Health.
Whether you have: 5 minutes, a kettle bell, a jump rope, no equipment, or no space, you'll find a great circuit workout here.
7 Days of Workouts via Popsugar.
10 minute workouts perfect for squeezing in to a busy week! Just remember to take some rest days.
5 Addictively Motivating Fitness Apps via Wall Street Journal.
The zombie app – I need it!!
. health & beauty .
This Is What Solved My Extreme Bloating Problem via Popsugar.
It might surprise you! A lot of the time, our stomach problems aren't caused by food at all.
. life stuff .
10 Simple Reasons It's Time To Let Go via Marc & Angel Hack Life.
Holding on to unrealistic expectations of how life should be takes so much attention away from how good it already is.
In Life's Most Important Pursuits, Your Only Competition Is Yourself via Becoming Minimalist.
"… comparisons by their very nature are unfair. We know ourselves better than we know others. As a result, we compare the worst we know of ourselves to the best we assume in others."
Comedy Wildlife Photography via Light n Focus.
The look on the water buffalo's face, and the face planted baby elephant and fox – I am dead 😂😂😂
How To Escape The Comparison Trap via Alli Worthington.
Love the way the comparison trap is explained, and the practices to overcome it are super helpful.
A Daily Self-Care Ritual For Anyone Who Feels Lost via Tiny Buddha.
I especially like what they say about giving yourself permission to not feel motivated all.the.time.
. blogging .
How To Write 3 Posts A Week Without Going Insane via The Geeky Shopaholic.
Great tips on how to streamline your workflow no matter how many posts a week you publish.
Updating An Old Blog Post via Pinch of Yum.
Some great tips on sprucing up old posts when you want to take a break from new content. I had no idea you could do these things!
20 Ten Minute Tips For Your Blog via Melyssa Griffin.
Wanna sneak in a little extra work? Or having a hard time getting started and looking for something simple to get the ball rolling? Try one of these quick but effective tasks.
. food .
Pumpkin Nutella Muffins via Dessert For Two.
If you think pumpkin and chocolate are a match made in heaven, what about pumpkin and Nutella? Love this small batch recipe!
Paleo Chocolate Chip Skillet Cookies via Paleo Running Momma.
Just give me a scoop of ice cream and a spoon. Please.
Sweet Potato & Black Bean Tacos with Avocado-Pepita Dip via Cookie & Kate.
Dying over that dip! Love the sound of these tacos.
Crunchy Oven Baked Sweet Potato Chips via Clean Eats, Fast Feets.
So THAT'S the secret to getting them to come out crunchy!
Giant Vegan No Bake Cookie via Fooduzzi.
I know it's giant, but that still doesn't mean I have to share since it's just one cookie… right?
Stuffed Butternut Squash with Quinoa, Kale, Cranberries, & Chickpeas via Well Plated.
Total healthy comfort food right here. Love the stuffing in these squashes!
Your links…

Let's chat!
3 things you did yesterday; 3 things you're doing today. Go!
Yesterday: worked on blog stuff, went to the Y, and had a game night with some friends.
Today: hopefully getting into the kitchen, hanging with the fam, and going to church.
More places to find me!
E-mail — [email protected]
Twitter — runwithspoons
Facebook — runningwithspoons
Pinterest — runwithspoons
Instagram — runwithspoons
Bloglovin — runningwithspoons
Snapchat — runningspoons