Hello, hello friendly faces!
I feel like it's been forever since I've talked to you guys — I guess taking a few days off from blogging and all forms of social media will do that to a girl. I'm just popping in quickly to share some link love today, but I promise we'll catch up soon. Have yourselves an awesome Sunday!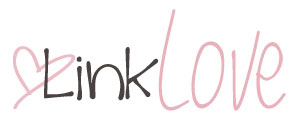 In my head…
5 Simple Tips to Stay Focused via Linkouture.
I guess I need to stop checking my e-mail every 7.5 minutes…
Dumb Blogging Mistakes You're Probably Making via BloggingPro.
Don't try these at home… or anywhere else.
10 Risks Happy People Take Everyday via Marc and Angel Hack Life.
"Risk is an inherent part of living a good life.  Without taking risks, you cannot truly live."
How to get Your Blog Posts Shared via BloggingPro.
What good is great content if no one sees it? Great tips on getting your posts noticed.
Do the Benefits of Organic Foods Outweigh the Cost via Thriathlete.
At the end of the day, eating enough fruits and veggies is what counts the most.
Why Your Favourite Foods are so Hard to Resist via Huffington Post.
It's not so much about will power as it is the chemical reactions in our bodies.
The 17 Worst Things About Being a Girl via Buzzfeed.
A hilarious take on our favourite time of the month…
A Simple Plan via Experience Life.
Healthy living doesn't have to be complicated…
15 Celebs Without Makeup via Chacha.
Because it's always nice to remember that they're real people.
10 Ways to Make Eating Healthy Easier via MindBodyGreen.
Healthy eating doesn't have to be complicated. Simple steps that make big differences.
7 Workout Habits You Should Drop Now via Health.com
If you're not seeing the results you want, some of these mistakes might be why.
Optimizing Your Pinterest Profile via Slim Sanity.
Great tips on how to add a more professional feel to your Pinterest profile.
For my belly…
10 Healthy Pumpkin Recipes From Around the Web via Greatist.
A great collection of recipes, with an appearance by yours truly 😉
25 Delicious Apple Recipes via FitFluential.
Just in case you're getting tired of all the pumpkin…
Cinnamon Swirl Chocolate Chip Bread via Sally's Baking Addiction.
She had me at cinnamon swirl <3
Blueberry Banana Nut Sticky Bread via Cotter Crunch.
A whole lot of nutritious ingredients packed into one delicious loaf, with a side of wisdom to boot!
[Lightened Up] Chicken Pot Pie Soup via Sweet Tooth, Sweet Life.
Comforting and healthy — you can't go wrong with that!
. – . – . – .
How often do you check your e-mail?
Three things you did yesterday; three things you're going to do today. Go:
         Yesterday: farmers' market, coffee with a friend, shopping for snowboarding gear.
Today: eat my burnt oatmeal (sad face!!!!), work on a new recipe, have dinner with my family.