Oh hullo there 😀

1. First and foremost, Happy Birthday to my favourite Sprinkle! Make sure you head on over to Sam's blog and wish her a happy birthday. I had the pleasure of meeting this girl at HLS, and she's just as wonderful in person as she is on her blog — so go tell her that!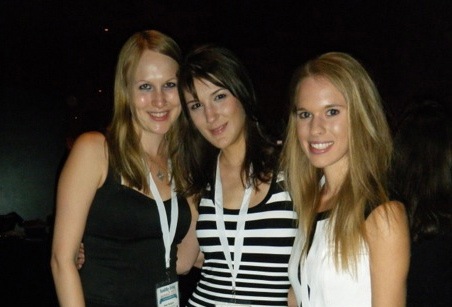 2. My life is complete. Remember my pig and cow mugs? I finally came across the last mug in the series. Say hello to my little sheep: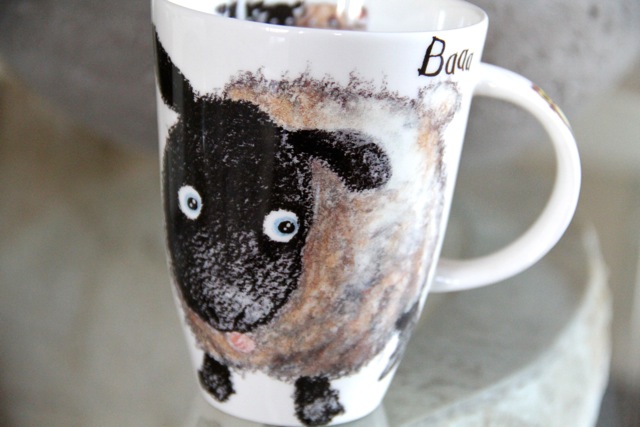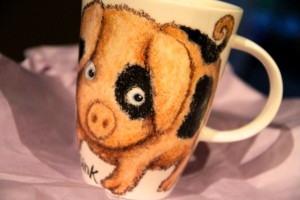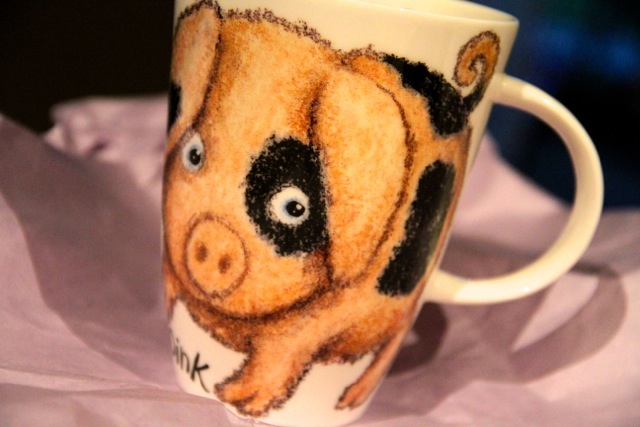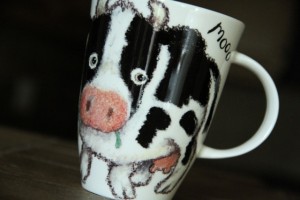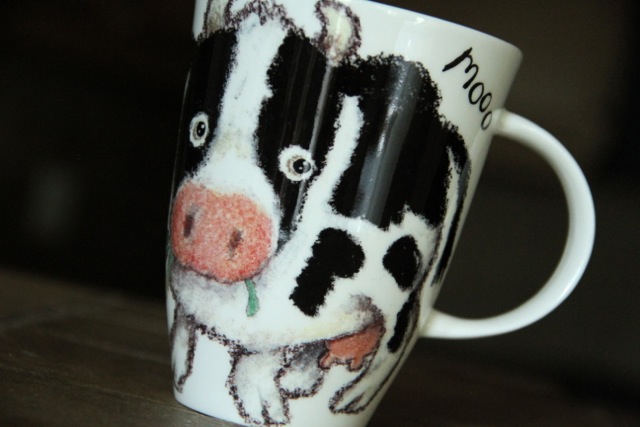 3. This may go down as the strangest thing I've ever had in my purse…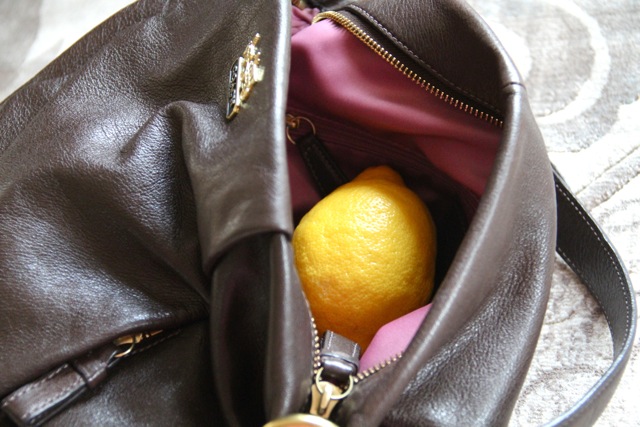 A lemon. Why did I have a lemon in my purse? Because I "borrowed" it [with no plans on giving it back] from my mom when I made a pit stop at my parents' house the other day for a recipe I wanted to make. Only this isn't a recipe for your belly — it's for your face…
4. Using half a lemon, squeeze out the juice into a small bowl. Add 1/4 cup of sugar, 1/2 Tbsp. olive oil, and 1/2 Tbsp. of honey. Mix, mix, mix, and what you're left with is my favourite DIY face mask/scrub.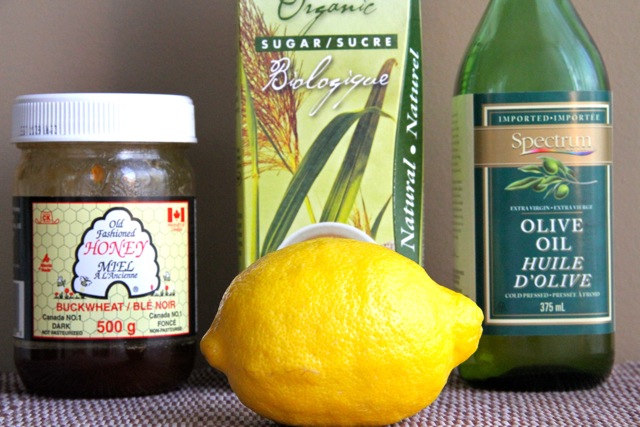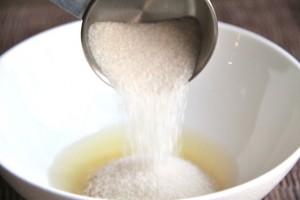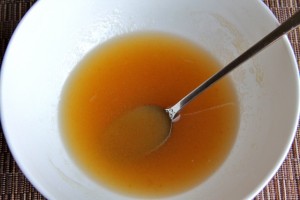 I can't even tell you how amazing this mask is… The lemon helps even out skin tone and tighten pores; the sugar acts as an exfoliator and removes dead skin cells; the honey helps hydrate, heal, and remove impurities; and the olive oil acts as a natural moisturizer. I use this mask about once or twice a week and it's made a huge difference in my skin. All you do is gently rub it on a freshly cleansed face, let it sit for 15-20 minutes, and then wash it off with warm water. Your skin will feel amazingly soft afterwards, and you'll notice a lot of improvements in tone with regular use.
5. While we're on the topic of recipes, you'll have to allow me a minute to gloat… Remember my Pumpkin Pie Oatmeal Bars? They've officially become my most popular recipe with over 2k pins and a feature on Greatist. Happy dance? You betcha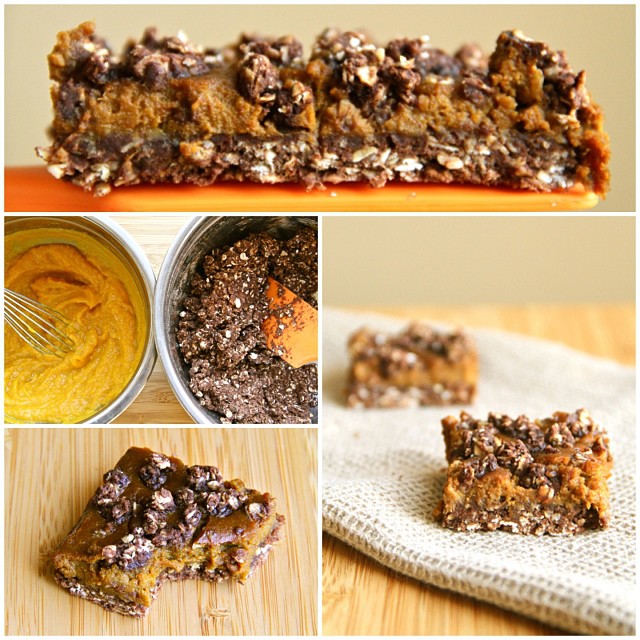 6. Oh, and a good handful of people asked about the recipe for the cheesy quinoa dish I showed in yesterday's WIAW. It's really simple — I just cooked up a batch of quinoa like normal and stirred in some shredded cheese towards the end when all the water was absorbed. Easy peasy. I've also tried mixing in a few wedges of Laughing Cow before, and that works quite nicely as well.
7. There's been some road construction going on outside my home for the past week or so, and I've been having the strangest urge to bake some cookies or muffins and share 'em with the workers. Is that weird? Do people still do that? I have no problem pawning off my baked goods to people I work with, but strangers? That'd feel a bit odd.
8. You know what else feels odd? The fact that it's late October and we've been enjoying temps in the double digits (high 40's to high 50's for you Americans). Here. In Edmonton. I'm pretty sure we already had snow at this time last year, so this is kind of a big deal. And now that I've said that, watch it snow…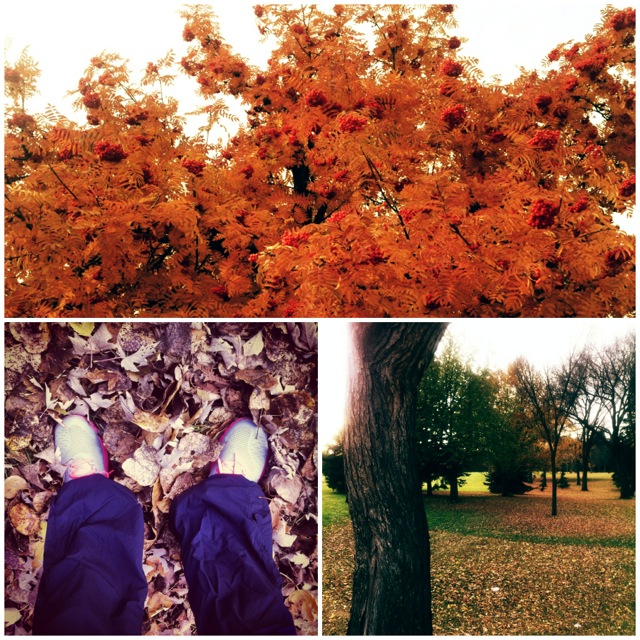 9.  Another funny video this week, this time for my fellow Game of Thrones lovers. And even if you're not a fan of GoT, please, please do yourself a favour and watch this take on bad lip reading — I was literally in tears.
[youtube=http://www.youtube.com/watch?v=5Krz-dyD-UQ&w=560&h=315″]
10. And because no post is complete without a little bit of randomness…





1. I can't even come up with an idea as to why that would be 😯
2. That sounds both glorious and extremely uncomfortable at the same time…
3. So… if you hold up a picture yourself in the mirror, it'll look better?
4. Confession: I am sometimes among those 99%… and don't act like you aren't!
5. Ohhh The Simpsons. Definitely a teenage favourite.
Have a happy Thursday! 😀
. – . – . – .
What month is your birthday in?
What's your weather like? Warm and fallish, or getting cold?
Do you have any favourite at-home beauty treatments?
Be honest: Do you ever type LOL with a completely straight face?!?