Hello, hello from… Edmonton 😆
I was still supposed to be up in the mountains today, but I had to cut my trip short for work related reasons (boo, hiss!!), so here I am… home sweet home. It's not all bad, though! At least I got to spend some quality time hanging out with Sam and Jo…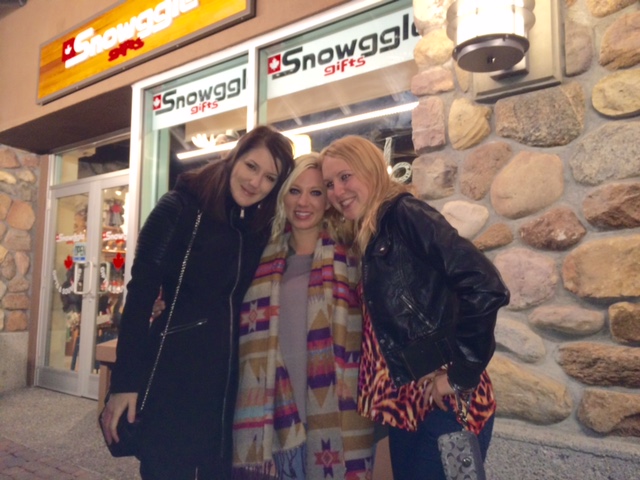 But I'll talk more about that either tomorrow or Tuesday, because Sundays are all about the Link Love 😀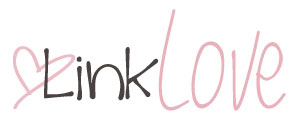 In my head…
. fitness .
Is the "Runner Body Image" Finally Changing for the Better? via Fuel Your Future with Tina Muir.
I very much hope this is true! And that it applies to all women in general, not just athletes.
Core Abs Workout: Take the Ab Challenge via Tribesports.
A simple ab routine that'll help you get a stronger core
6 Basic Steps to Get Started Exercising via Mind Body Green.
Don't let intimidation hold you back from being physically active!
. health .
Best Apps for Health and Fitness via Kelly Runs for Food.
Some helpful recommendations if you're in the market for new fitness apps!
6 Strange but True Health Tips via FOX News.
They may not make sense, but I can definitely speak to the validity of some of these!
10 Signs of Stress You Probably Ignore (But Shouldn't) via Mind Body Green.
How often do you ignore your body when it tells you to slow down?
An Open Letter to Anyone With an Eating Disorder via Mind Body Green.
Some extremely motivational things to hear if you're struggling with an ED.
The 20 Healthiest Foods You Shouldn't Live Without via Potential 2 Success.
You don't have to eat all of them on a daily basis, but this is a great list of foods to include in your diet!
. life .
18 Great Reminders When You're Having a Bad Day via Marc and Angel Hack Life.
"The key, I have learned, lies in letting go. It's about realizing that, except for your own thoughts, there's nothing that's absolutely in your power."
Don't Try to Become the Best, Be Your Best Right Now via Tiny Buddha.
"Mastery is about the process of becoming, not the act of having become."
Spooky, Wild Scenes Straight Out of Grimm's Fairy Tales via Green's Landscapes.
So hauntingly beautiful…
20+ Incredible Lip Art Examples via Inspiration Hut.
Dem lips though… 😯
28 Photos That Made Us Appreciate The Earth in 2014 via The Roosevelts.
It's hard to believe places like this really exist…
The Really Simple Way to Get Work Done via Zen Habits.
An interesting take on procrastination and what you can do about it.
17 Easy DIY Ways to Upgrade Your Life via Buzzfeed.
I'm not sure I would ever actually use any of these, but they're pretty neat!
9 Simple Ways to Bring More Gratitude Into Your Life via Mind Body Green.
22 Creepy Makeup Looks to Try This Halloween via Style Tips 101.
A little bit of makeup inspiration if you plan on dressing up this Halloween!
. blogging .
Vlogging Tips via Wendy's Hat.
Great tips for anyone looking to make the leap into vlogging!
How to Make a Food Photography Photo Board via The Almond Eater.
Those pretty wooden backgrounds in photos? Make your own with this super easy DIY!
For my belly…
Gluten Free Mini Pumpkin Brownie Cheesecakes via Food Fitness Faith.
Ridiculously cute and made with healthy ingredients! A must-see if you're looking for a Halloween/Thanksgiving treat.
Banana Bread Pancakes with Cream Cheese Glaze via Cooking Classy.
Fluffy pancakes that taste just like banana bread? Sign.me.UP.
Lightened Up Gluten Free Banana Nut Bread via Skinnytaste.
A cakey gluten free banana bread for all my GF friends!
Chicken Parmesan Soup via Peas and Crayons.
One of my all-time favourite chicken dishes in slurpable form?! Genius!
Whole Wheat Banana Oatmeal Chocolate Chip Cookies via Ambitious Kitchen.
Nothing like three of my favourite foods combined into a healthy and delicious cookie!
Chocolate Salted Caramel Dessert Cups via Miss Irina.
You guys know how obsessed I am with dates… And I'm loving them in this healthy dessert!
Your links…

Three things you did yesterday; three things you're going to do today. Go!
Yesterday: spent the morning hanging with Sam and Jo, made the drive back to Edmonton, and had a chill evening at home.
Today: going to church, catching up on some studies, and going over to my parents' for dinner.
More places to find me!
E-mail — [email protected]
Twitter — runwithspoons
Facebook — runningwithspoons
Pinterest — runwithspoons
Instagram — runwithspoons
Bloglovin — runningwithspoons