Happy Sunday, friendly faces!
How's things in your neck of the woods? Do you mind if I sit this intro out? One day I'll learn to stop leaving these until way late when my brain doesn't work properly, but today is not that day so I'm basically sitting here with hardcore writer's block.
But these posts are about some awesome reads anyways, so I hope you find something inspiring, and I'll see you guys tomorrow! 🤓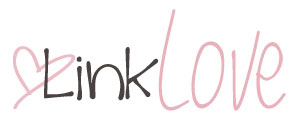 . fitness .
30 Minute Full Body Toning Workout via Popsugar Fitness.
A great bodyweight workout that's perfect for beginners or if you're just looking for something that's not too high intensity.
5 Unexpected Health Benefits Of Being Flexible via Mind Body Green.
You might not be so quick to skip out on the stretches after reading this post.
. health & beauty .
What Happens When You Condition Before Shampoo? via InStyle.
You might want to read this if you have fine and/or limp hair!
Another Surprising Reason To Eat More Dark Chocolate via PureWow.
If you're big on fitness and love your chocolate, this will make you very happy.
. life stuff .
When Fear and Panic Win: How To Deal With Anxiety via Tiny Buddha.
A great read for anyone who struggles with anxiety.
Black Ice Cream Is The New #FoodPorn On Social Media via The Daily Awesome.
Have you seen this? And, more importantly, would you eat it?
33 Rules To Boost Your Productivity via Steve Pavlina.
Work smarter with these simple and helpful tips!
A Short Guide To Starting, If You're Struggling via Zen Habits.
Because sometimes taking that first step towards forming a new habit is the hardest part.
Forget What You 'Should' Be Doing via Introvert, Dear.
Don't let the world  convince you that there's only 1 right way to live.
. blogging .
The Ultimate Social Media Guide For Bloggers via Happy To Wander.
Helpful tips on how to optimize your social media presence, with in-depth looks at each platform.
Yes, Keyword Rich Descriptions Still Matter For Pinterest SEO via Tailwind Blog.
Oh Pinterest… why you gotta keep changing the game on us?!
How To Create A Routine When You Work From Home via Career Girl Daily.
Yes to ALL of these. Working from home can be a productivity nightmare if you don't create a routine to follow.
. food .
Jumbo Butternut Squash Ravioli with Kale Pesto via Pinch of Yum.
They look so fancy but they're super easy to make!
Healthy Pumpkin Spice Donut Holes via Eating Bird Food.
They may not be your traditional donut holes but this no-bake version is perfect when you want a quick, healthy, and delicious snack.
Triple Chocolate Paleo Sweet Potato Brownies via Paleo Running Momma.
Because you know brownies are gonna be amazing when they have THREE kinds of chocolate in them.
Thick and Fluffy Low Carb Vanilla Waffles via The Big Man's World.
I'd never guess these were made with coconut flour! They look so fluffy I could die.
Healthy Pumpkin Bread via Making Thyme for Health.
The perfect pumpkin recipe for anyone who's gluten-free and/or dairy-free!
Easy Rosemary Paleo Pumpkin Bread via Cotter Crunch.
Have you ever tried to make a savoury pumpkin bread?! I have to admit that I love pumpkin in savoury dishes more than sweet ones, so this looks totally up my alley.
Your links…

Let's chat!
3 things you did yesterday; 3 things you're doing today. Go!
Yesterday: went to the Y, got some work done, and caught up with a friend.
Today: grabbing coffee with a friend, hanging with the fam, and going to church.
More places to find me!
E-mail — [email protected]
Twitter — runwithspoons
Facebook — runningwithspoons
Pinterest — runwithspoons
Instagram — runwithspoons
Bloglovin — runningwithspoons
Snapchat — runningspoons