Hi, hi! Happy Sunday. Happy October.
So I'm pretty sure I haven't left my house in about 24 hours. No, wait. That's a lie. I did manage to drag myself out to the Y for about an hour yesterday evening, but other than I've been hanging out inside trying to avoid the bad weather outside. Honestly, though? I don't even mind the gloom and doom around this time of the year… It makes things feel more Halloween-y, and makes me feel less guilty for wanting to do nothing more than hang out at home with a bowl of mac 'n' cheese.
Oh man. I think I'm on my 3rd or 4th batch of that cheesy sauce already. I whipped up some more yesterday, along with a few other recipes that I'm looking forward to sharing with you guys this week… provided the weather actually clears up enough for me to take pictures. It might today, which means I might even make it out of the house 😝
Anywho! I hope you guys enjoy the links I found for this week's Link Love, aaaaand I'll see you tomorrow. Have a good one!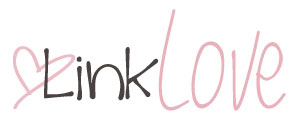 . fitness .
How To Sneak In An In-Office Toning Workout via Well + Good.
Just because you're stuck in the office all day doesn't mean you can't get a bit of a workout in. Multitasking at its finest.
15 Exercises Trainers Would Never Do via Shape.
Whether they're ineffective or put you at higher risk for injury, it might not be a bad idea to keep these moves out of your routine and replace them with more effective ones.
A 5-Minute Heart Pumping Arms, Core and Butt Workout via Popsugar.
3 moves. 5 minutes. 1 great way to work out your whole body.
. health & beauty .
The Healing Properties of Turmeric via Fix.com.
If you're not including turmeric in your diet on a regular basis, this article might change that! It really is a little powerhouse.
5 Natural Ways To Reduce Bloating via Mind Body Green.
It sucks but it happens. Thankfully, there are plenty of ways to deal with the discomfort.
One Healthy Trick To Try Every Day of the Week via PureWow.
Do one each day or pick one to do all week. You can make a huge difference with one simple change.
. life stuff .
42 Books You Won't Be Able To Put Down via Buzz Bookstore.
So many awesome books in this list! So great for when you're in-between books and don't know what to pick up.
Being Quiet Is Not A Character Flaw via Introvert, Dear.
For all my fellow introverts out there who feel the pressure to be overly social.
Stop Giving Your Life Away via Tiny Buddha.
"Many of us expect others to make us happy and to fulfill our dreams, never knowing that we have the ability to do it for ourselves."
The 12 Cutest Small Towns In America via PureWow.
Is anyone from any of these? Or has anyone visited them? They look so quaint and perfect.
The 10 Most Important Things To Simplify In Your Life via Becoming Minimalist.
Too much stuff and too much time spent on the wrong sorts go things means a whole lot of unnecessary things weighing us down.
. blogging .
30 Mistakes Entrepreneurs Make via Alli Worthington.
Not seeing the kind of growth you want? One (or more) of these might be the reason why.
Blog Photography 101: Understanding Exposure via Pinkpot.
A great explanation of aperture, shutter speed, and ISO to help you get more comfortable with the manual mode on your camera.
Why "Busy" Is NOT Productive via Melyssa Griffin.
Just because you're constantly doing something doesn't mean you're actually getting anything done. Work smarter, not harder!
. food .
Paleo Sticky Coffee Cake Muffins via Cotter Crunch.
I'd kind of kill to have one of these with my coffee right now. They look perfect and they're made in the blender!
30 Minute Skinny Alfredo Ziti With Broccoli via Ambitious Kitchen.
Healthy comfort food at its finest! Perfect for those nights where you're really craving pasta.
Butternut Squash Goat Cheese Pasta via Half Baked Harvest.
I can't even handle the flavours in this!! And the best part is that it only takes 30 mins to make!
No Bake Blueberry Muffin Donut Holes via Eating Bird Food.
They may not be traditional donut holes, but they make a deliciously healthy snack! And I'm kind of dying for that glaze…
Oatmeal Baked Apples With Maple Brown Butter via How Sweet It Is.
Forget bowls! Eat your oats baked right into sweet, warm apples. This is seriously the perfect fall breakfast.
Your links…

Let's chat!
3 things you did yesterday; 3 things you're doing today. Go!
Yesterday: worked on the computer, worked in the kitchen, and went to the Y.
Today: grabbing coffee with a friend, hanging out with the fam, and going to church.
More places to find me!
E-mail — [email protected]
Twitter — runwithspoons
Facebook — runningwithspoons
Pinterest — runwithspoons
Instagram — runwithspoons
Bloglovin — runningwithspoons
Snapchat — runningspoons