Firstly of all-ly (just go with it), thank you guys so much for all of your amazing feedback on my last post about dealing with fat days. Not only did you guys share some great tips on how you deal with them yourselves, but simply admitting that you do in fact experience them was comfort in and of itself. It's easy to feel like we're the only ones that struggle with something, so being able to see that we're not alone is definitely therapeutic. If you find yourself in need of a body image boost, go check out the comments.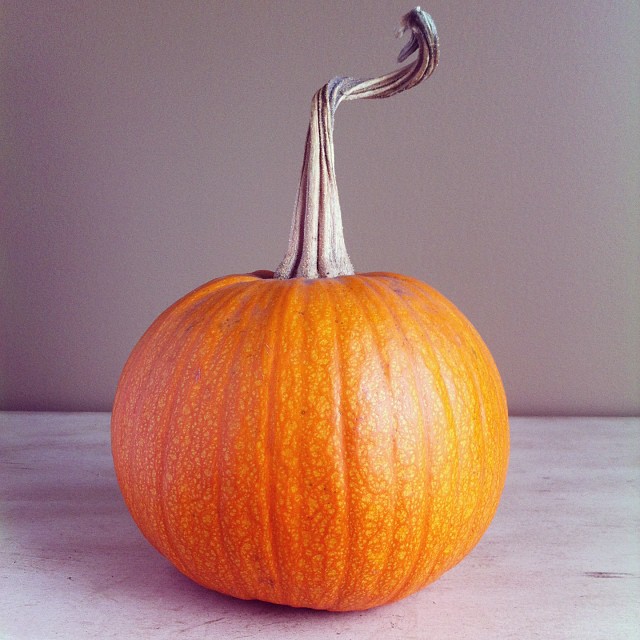 Secondly (of all-ly), how do you like my sweet swirly pumpkin!? I saw the little guy at the farmers' market yesterday and just couldn't resist. I'm pretty sure that I'm going to leave him as-is, since he's all sorts of perfect, but I'm also incredibly tempted to paint him up like Jack from The Nightmare Before Christmas. We shall see.
Thirdly (_____), it's Sunday and that means two very simple things… One, it's time to share some links that I've been loving over the past week; and two, it's time for me [and my stretchy pants] to go stuff myself silly on Thanksgiving dinner! Even though Canadian Thanksgiving is technically tomorrow, my family always celebrates on the Sunday before…. So… turkey, mashed potatoes, cranberry sauce, roasted veggies, and my secret [for now] dessert…. here.I.come
Assuming I don't fall into a food coma, I'll see you guys tomorrow! 😀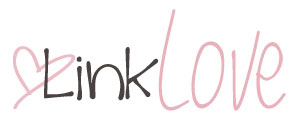 In my head…
Blog SEO: How to Use Keywords via Jennifer Grayeb.
SEO is confusing, but good knowledge of it can increase your traffic. Jennifer gives a great breakdown.
6 Myths About Greek Yogurt via Fox News.
With so many different brands out there, it's important to know what you're buying.
Get a Good Night's Sleep via Real Simple.
Sleep is one of the best things we can do for our health. Great tips on how to improve your night.
ED Specialists Not Immune to Weight Bias via Fox News.
Some practitioners have a prejudice against the obese, and this can affect their interaction with patients.
7 Ways to Stop Fearing What Everyone Thinks of You via Marc and Angel Hack Life.
" Constant approval-seeking forces you to miss out on the beauty of simply being yourself"
How Being Selfless Can Impact Your Mental Health via EmpowHER.
Doing things for others not only benefits them, but makes us happier as well.
Simple Things You Should Be Doing Every Morning via Huffington Post.
Best.advice.ever –> "If the first thing you do in the morning isn't 100 percent for you, selfishly, then the rest of your day will be spent not doing anything for you"
Skewed Perceptions via Better With Sprinkles.
Great read about the influences of media and comparison on our self-perception.
Wonder Woman via Olives 'n Wine.
Great post about the reality of life — it's not perfect.
5 Things Successful People do Before 8 AM via Huffington Post.
How you start the day determines how it plays out. Great tips to get on the right track.
Self-Like via Snack Therapy.
We all know we deserve to be loved, but can you honestly say you like the person that you are?
Low-Calorie Diets Can Be Dangerous via Slim Sanity.
Weight loss isn't the only side effect of severe caloric restriction… Don't do it!
12 Reasons to Stop Multitasking Now via Health.com
Decreased productivity, stress, mistakes… Multitasking does more harm than good.
5 Strength Training Truths Every Woman Should Know via Huffington Post.
To achieve maximal health, you need to get stronger. Get under some real weights and lift.
For my belly…
Pumpkin Chia Almond Butter via Eating Bird Food.
AB infused with fall-inspired flavours of pumpkin, maple syrup, and cinnamon? Sign me up!
Cinnamon Sugar Roasted Chickpeas via Sally's Baking Addiction.
A great snack option! Everyone knows there's nothing better than cinnamon and sugar.
Recipe Roundup: Fall Favourites via Kiss My Broccoli.
I can't even handle the yum in this post. Eat ALL the fall foods!
Skinny Pumpkin Spice Muffins with Walnut Streusel via Apple of my Eye.
This girl can seriously do no wrong in the kitchen. These pumpkin gems look amazing.
Spaghetti Squash Mac and Cheese via Popsugar.
Because sometimes we need a lightened up version of a classic favourite.
Healthy Applesauce Bread via Hungry Healthy Girl.
Getting tired of all the pumpkin? Switch things up with this delicious applesauce bread.
. – . – . – .
Help me out with the holiday spirit! What's your favourite thing to eat on Thanksgiving?
Two things you'll be doing (or you did) today. Go: