Hello, hello friendly faces! Happy Sunday to ya 😀
And happy Thanksgiving weekend to my fellow Canadians! My family will be celebrating with dinner today, so while I'm stuffing my face with turkey and potatoes, I hope you enjoy some of these great links that I came across this week — there's kind of, sort of a lot of them, but I figured I needed to make up for skimping on the love last week…
Talk to you soon! And wish me and my stretchy pants luck today 😆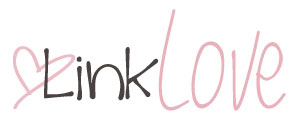 In my head…
. fitness .
What To Do When You Are Lacking Motivation via Brittany Lesser.
Some great ways to get yourself motivated when workouts start to feel like ashore.
Why You Should Train Less (But Smarter) via Mind Body Green.
Say goodbye to hours upon hours of cardio and get even better results with shorter, higher intensity workouts.
The Tiny Tweak That Makes Fitness Fun, Effective, and Easy to Stick To Forever via Greatist.
An interesting shift in perspective that could dramatically change the way you approach your workouts.
. health .
6 Movies That Could Change the Way You Think About Food via Molempire.
I've watched a good number of these, and I can definitely attest to fact that they're incredibly eye opening.
11 Healthy Grocery Items That Are Worth the Splurge via Mind Body Green.
Some good things to keep in mind when you're loading up your grocery cart…
28 Science-Backed Ways to Boost Energy Instantly via Greatist.
Some good tips and tricks to get yourself out of that mid-afternoon slump.
. life .
11 Ways to Let Go and Feel Less Stress via Marc and Angel Hack Life.
"We all have an idea in our heads about how things are, or how they're supposed to be, and sadly this is what often messes us up and stresses us out the most."
10 Beauty Rules I Don't Follow Anymore via The Paleo Running Momma.
At the end of the day, you shouldn't be living your life just to look a certain way…
14 Extreme Before and After Airbrushed Celebrity Pictures via Style Blazer.
A good reminder that what we see in magazines isn't real and shouldn't be the image that we strive for.
A Body Image Monopoly via Snack Therapy.
No matter your shape and size, everyone is allowed to feel both good AND bad about their bodies.
15 Space Saving Products Specially for Tiny Apartments via Colors and Joy.
I basically want every single one of these… especially the dining/pool table.
When You Lack Focus and Direction: Stop Looking for Your Thing via Tiny Buddha.
"Stop looking for that elusive "thing." Start living your life in all the ways that are exciting and interesting to you, right down to the tiny daily details. Explore, create, discover, absorb."
50 Extraordinary Places to Put on Your Bucket List via Lifehack.
Unbelievable. My travel bucket list just keeps getting longer and longer…
30 Incredible Views You'd See if You Were a Bird via Where Cool Things Happen.
I think I may need to change my superpower of choice from teleportation to flight…
22 of the Most Perfectly Timed Selfies via Tackk.
But first…. let me take a #selfie.
. blogging .
Blogging Advice to My Former Self via Long Drive Journey.
Would you go back and change your blogging journey if you could?
5 Ways to Draw Readers to Your Blog via The SITS Girls.
Some great tips that'll help you get your blog noticed and grow your following.
5 Tips to Beat the Writer's Block Funk via The SITS Girls.
My favourite? Step away from the computer and LIVE… it works every time.
Writer's Block and the Frustrated Blogger via Diary of an ExSloth.
(I sense a theme here…) More great tips to overcome the funk, specific to bloggers!
How to Maximize Your Blog Archives via The Koala Bear Writer.
Great tips on cleaning up your archives and getting more bang from your old posts!
100 Tips from Professional Photographers via Tutons.
Down to earth, no nonsense tips on how to improve
For my belly…
Pumpkin Pie Protein Smoothie via Sally's Baking Addiction.
Like a thick and creamy drinkable pumpkin pie…
Browned Butter and Salted Caramel Apple Pie Bars via Chelsea's Messy Apron.
Could there be a more perfect combination for fall? These just look ah.maze.ing.
Chocolate Pumpkin Truffles via The Almond Eater.
How melt-in-your-mouth delicious do these look? And everyone knows the pumpkin/chocolate combo is a winner.
Healthy Carrot Cake via The Big Man's World.
Who needs frosting when you have a cake this good?!
Parmesan Garlic Baked Sweet Potato Fries via Ambitious Kitchen.
I usually go the sweet route with my sweet potatoes, but I'm loving the sound of these fries!
Pumpkin Cookie Dough Dip via Hungry Healthy Girl.
Who says chickpeas are only for hummus? Love the idea of using them in a sweet dip!
Your links…

Three things you did yesterday; three things you're going to do today. Go!
Yesterday: ran errands, went to the mall to do some shopping, and went out for a cruise with some friends.
Today: going to church, finishing up some Thanksgiving cooking, and going over to my parents' for dinner.
More places to find me!
E-mail — [email protected]
Twitter — runwithspoons
Facebook — runningwithspoons
Pinterest — runwithspoons
Instagram — runwithspoons
Bloglovin — runningwithspoons