Welcome to the first Monday of FALL! Yippee!
I promise to tone down the fall-inspired giddiness in a couple of days (weeks?), but I'm afraid you'll just have to bare with me until then. This is by far my favourite time of the year, and I plan on milking it for all it's worth. That and I'll use pretty much any excuse to get ridiculously excited and bust out the happy dance

But seriously, what's not to love?! The sights, the sounds, the smells… the feelings, the fashion, the FOOD…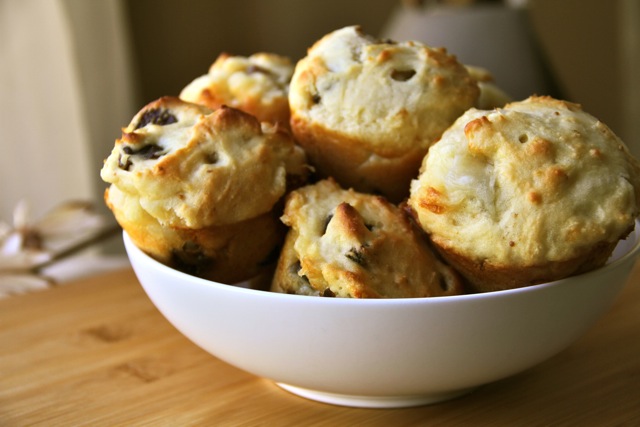 Oh, the food… We're not even going to talk about the thing I've got going on with kabocha right now – I like to maintain at least a certain level of dignity, and opening up about my squash obsession would not do me any favours. Instead we're going to talk about figs [and goat cheese, and muffins], and how the combination of those three things turns into something magical.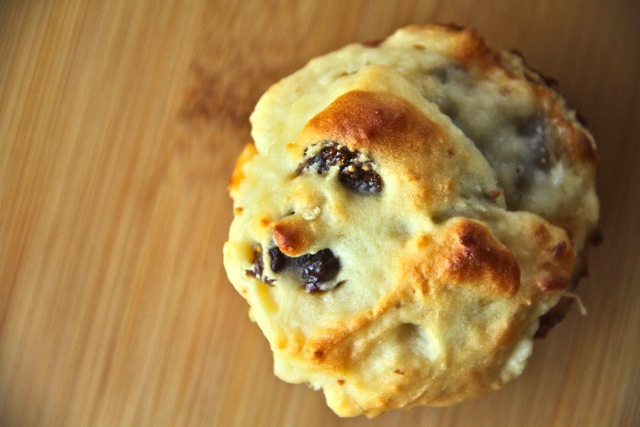 I know it sounds like a bit of an odd combination, but here's how it all came into being… I was browsing the blog world like always –> I came across a handful of fig and goat cheese recipes –> I was intrigued –> I remembered I don't like fresh figs –> I remembered I do like dried ones –> I didn't think dried figs would work on pizza or in salad –> I wanted something doughy –> I felt like baking –> I figured I should step away from the pumpkin –> Lightbulb!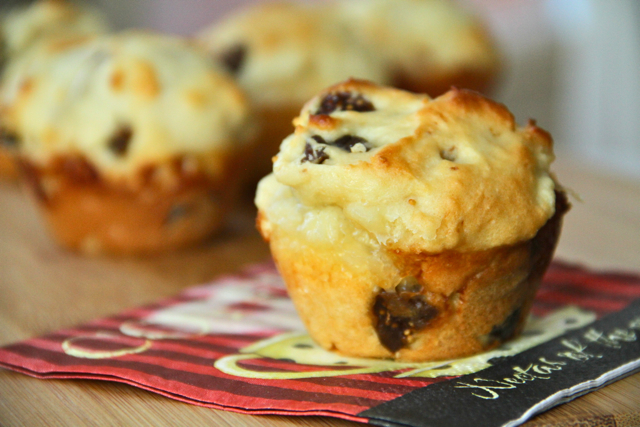 I'd love to know if you make this (or any!) recipe! Tag @runwithspoons on Instagram and Twitter, and be sure to subscribe to our mailing list to receive more healthy and delicious recipes straight to your inbox!
Print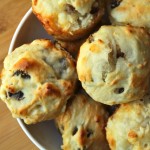 fig and goat cheese honey muffins
---
Total Time:

30 minutes

Yield:

12

muffins

1

x
4 oz

. soft goat cheese

2 Tbsp

. honey

1 tsp

. grated orange zest

2 cups

all-purpose flour

1 1/2 tsp

. baking powder

1/2 tsp

. baking soda

1/4 tsp

. salt

1

large egg, lightly beaten

2 Tbsp

. extra-virgin olive oil

1/4 cup

applesauce

1/2 cup

honey

1 cup

plain Greek yogurt

6 oz

. dried figs, chopped
---
Instructions
Preheat oven to 425ºF and lightly oil a muffin tray, or line it with 12 paper/silicone liners.
In a small bowl, prepare the filling by combining goat cheese, honey, and orange zest. Stir until fully combined and set aside.
In a large bowl, whisk together flour, baking powder, baking soda, and salt. Set aside.
In a medium sized bowl, combine egg, oil, applesauce, honey, and Greek yogurt. Stir until fully combined.
Add wet ingredients to dry ingredients and stir until just combined; do not overmix. Fold in figs.
With a spoon, spoon batter into muffin tins until about halfway full. Add 1 tsp. filling to each tin, and cover with more muffin batter. Make sure the cheese filling is fully covered.
Bake muffins for 12-15 minutes, or until the edges start to brown.
When finished, allow to cool for about 5 minutes before removing from the muffin tin and allowing to cool completely on a wire rack.
Prep Time:

15 minutes

Cook Time:

15 minutes
Keywords: baking, Fall, figs, goat cheese, muffin, recipe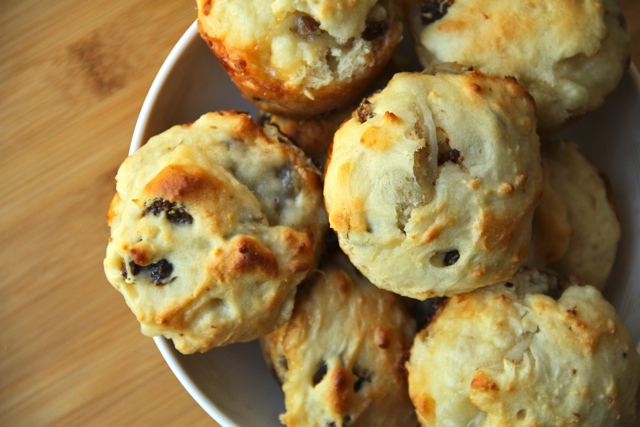 A few things worth mentioning. First, these muffins are wonderfully doughy – they have a consistency akin to that of a sticky bun and feel almost like a bread as opposed to a muffin…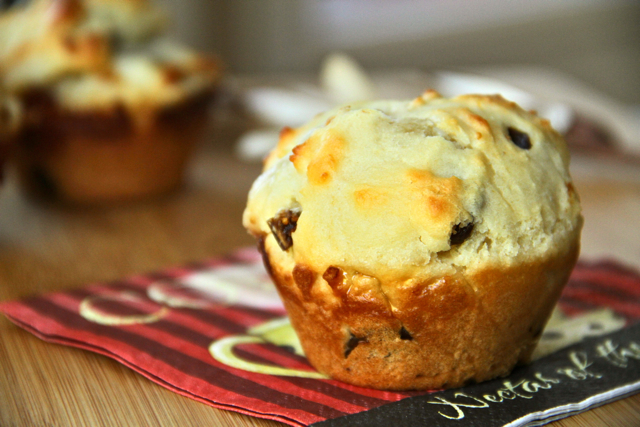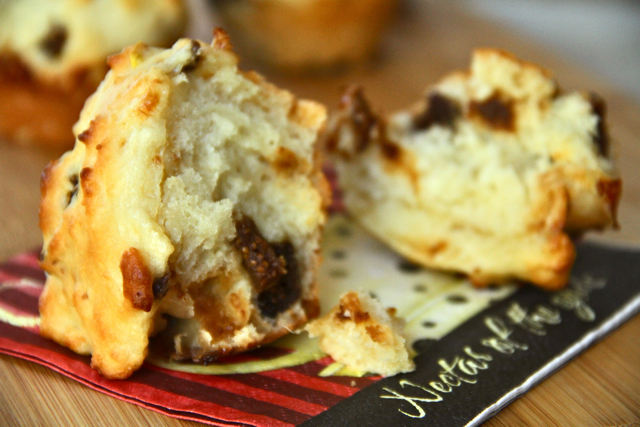 The dough itself tastes faintly of honey and is only subtly sweet, complimenting the natural sweetness of the figs and making it stand out that much more. The saltiness of the goat cheese enhances that sweetness even further, while simultaneously doing what cheese does best – making things ooey, gooey, and all-together delicious. But don't take my word for it – give these a try the next time the baking bug bites. It is, after all, the perfect season for that 😀