There's something I've been meaning to tell you…
I'm leaving. I know it's sudden, but I just didn't know how to say it. People change. It's not you, it's me. I love you but I'm not "in love" with you. I need some time to find myself. You deserve better. I can't give you what you need. There's someone else…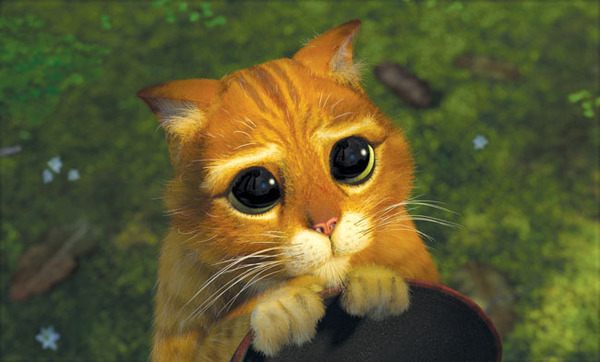 Ahhh I'm just messin' with ya. I mean, I am leaving, but it's only for a handful of days and I've already prewritten all of my posts so you probably won't even know I'm gone 😀
So where is it that I'm off to? BC. British Columbia. The west coast of Canada. My parents have been entertaining the idea of moving down there after they retire, and when they said they were going to head over and scope out the scenery, I basically threw myself at them and begged to come along… in a dignified way, of course 😉 Why? Because BC is gorgeous and I haven't been there in far too long. Also, because the drive out there means I get to see the mountains in fall, which is something I never managed to knock off my fall bucket list last year. See? Point #2…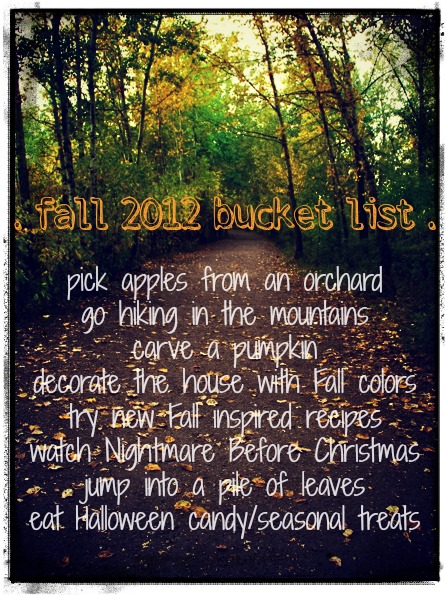 The drive time is approximately 12 hours to get to where we want to go, and I haven't actually been on a road trip with my parents since I was a teeny tiny little thing, so time will tell if I made a wise choice or not. For now, though? I'm giddy as a schoolgirl. Tee hee!
I'm also frantically trying to tie up loose ends before we leave first thing tomorrow morning. I'm really fortunate in that I can take work, school, and blogging with me wherever I go, but taking them with me and actually putting any time into them while I'm gone are two very different things… I may or may not have a tendency to consciously forget (read: ignore) responsibilities while I'm away, but there's one thing I take pretty seriously when I travel, and that's food prep.
I may have mentioned that travelling with allergies is a bit of a pain? Because it really is… and the fact that we'll be spending a lot of time in a car out in the middle of nowhere means that plenty of food has to be toted around to prevent both starvation and boredom. After all, there's nothing like a little bit of munchin' to make the miles go by faster, right? 😉 So here's a little taste of some of the snacks I'm packing…
Chips… because sometimes you just need the crunch.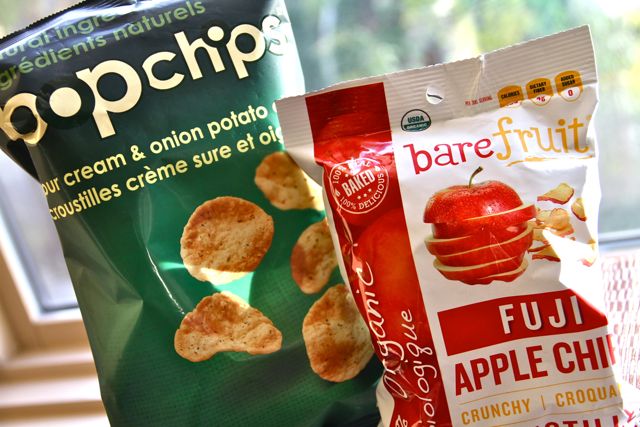 Popchips // Barefruit apple chips.
Fruit… because I can't go a day without [lots of] it.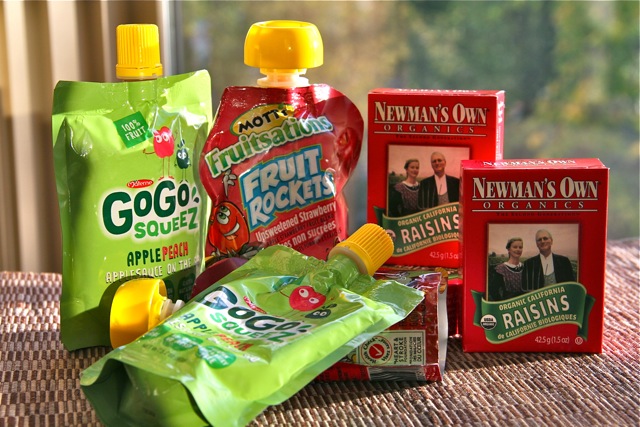 Applesauce squeezy packets (Gogo Sqeez and Mott's) // Raisins (Newman's Own)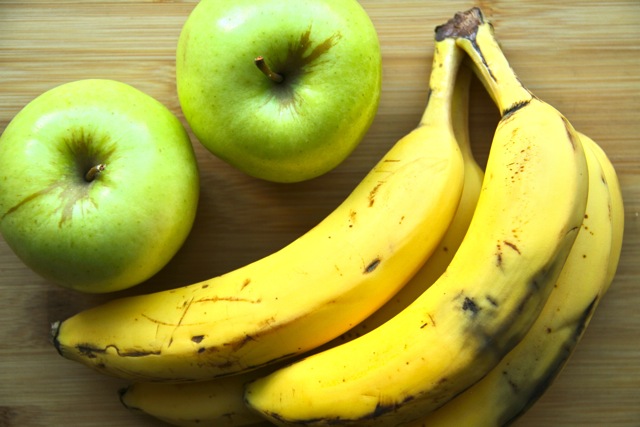 Apples and bananas.
Veggies… because I've been craving them like crazy lately.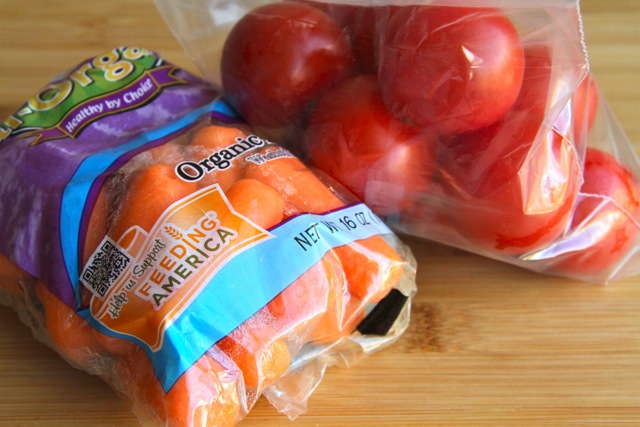 Baby carrots and cocktail tomatoes.
Nuts… because they're delicious and nutritious.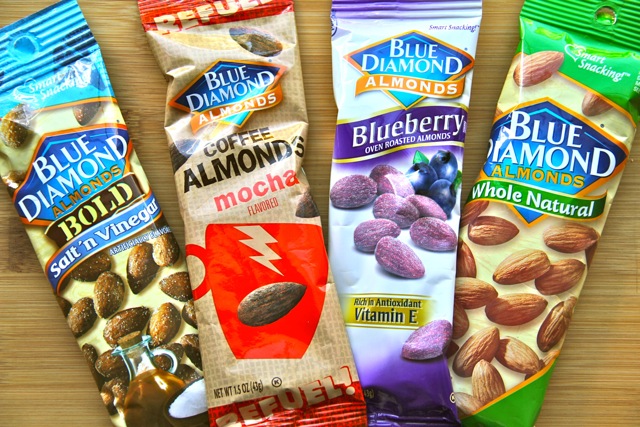 Blue Diamond flavoured almonds.
Bars… because sometimes you run into emergency situations.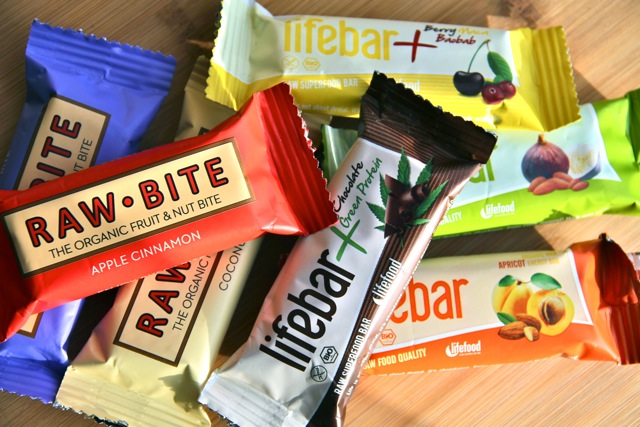 Lifebars // Raw Bites… These were sent to me by Lucie and they're basically a European version of Larabars.
Breakfast necessities… because it's why I get out of bed every morning.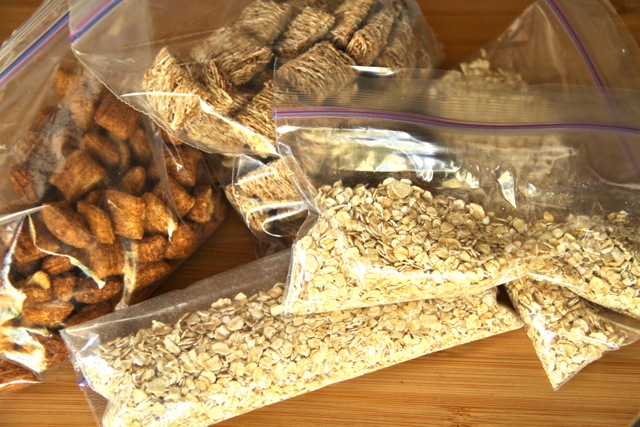 Cereal (Puffins and Kashi Cinnamon Harvest) // raw oats.
General necessities… because I never leave home without AB… and protein powder just in case.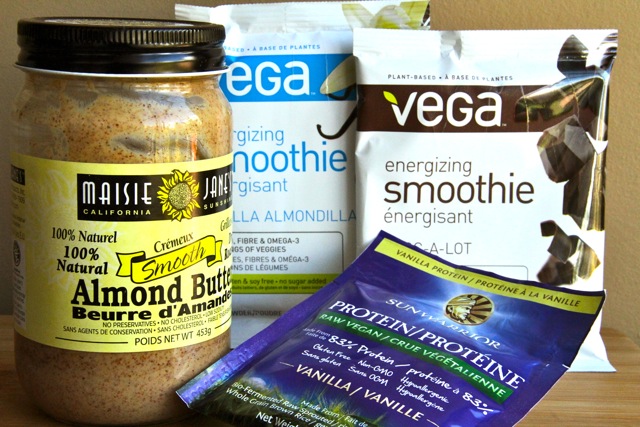 Maisie Jane's roasted almond butter // Protein powder (Vega and Sunwarrior)
Random odds & ends… because… well… just because.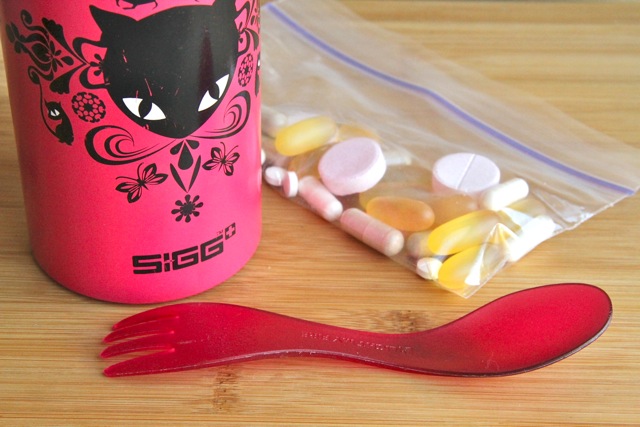 Water bottle // vitamins // spork.
. – . – . – .
So yup… I basically bring an entire cooler's worth of food with me when I travel, but I'm not a huge fan of hunger, so I like to keep it at bay by being prepared… especially if I'm going to be in close quarters with other human beings 😉
And on that note, it's time for me to take off and get started on my day. My food is prepped, but my suitcase is currently empty and I imagine that I'll need some clothes and toiletries in addition to food — they might come in handy 😉 So packing, working, and studying are on the agenda for today, but I'll see you guys tomorrow for WIAW!
Happy Tuesday, peoples!
Are you a fan of road trips, or would you rather fly?
Do you pack [lots of] food when you travel?
Random: can you read in the car or do you get motion sickness like me?