Oh Tuesday, why'd you have to go and be so dreary…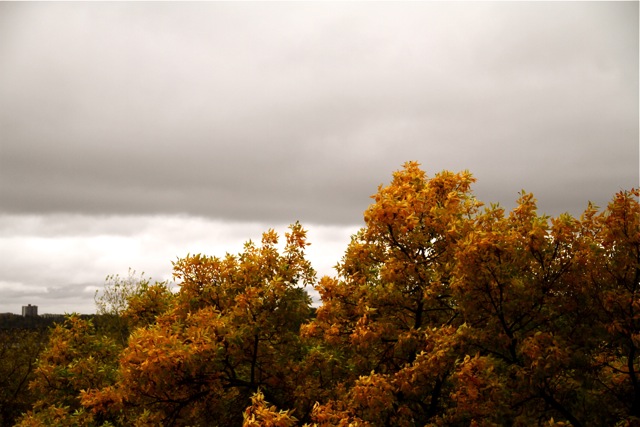 I woke up this morning and did not want to get out of bed, but that could have had as much to do with the miserable weather as it did with the strange happenings of last night…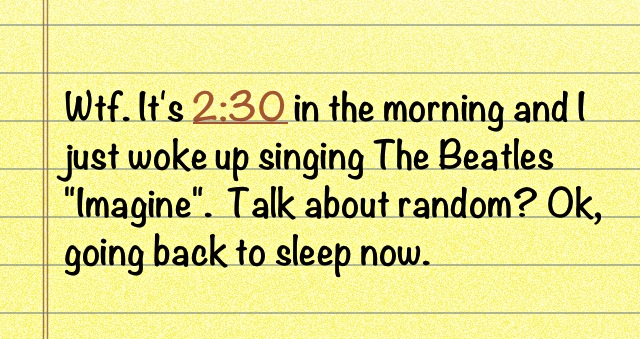 Don't ask – I have no idea. I literally woke up humming the song even thought I can't even remember the last time I actually heard it. Random much? And yes, I write notes to myself in the middle of the night; doesn't everyone? 😯
Either way, I eventually peeled myself out of bed (breakfast and hot tea were my main motivation) and somehow managed to make it through the day without freezing my fingers off. The joys of being Canadian, eh?
There's something to be said about dreary days like today, though – they make for the perfect baking weather. Ever since rekindling my love for baking with my last baking endeavor, I've been itching to get back in the kitchen and play around with some other Fall flavors; I mean, pumpkin is great and all, but I really had my heart set on figs…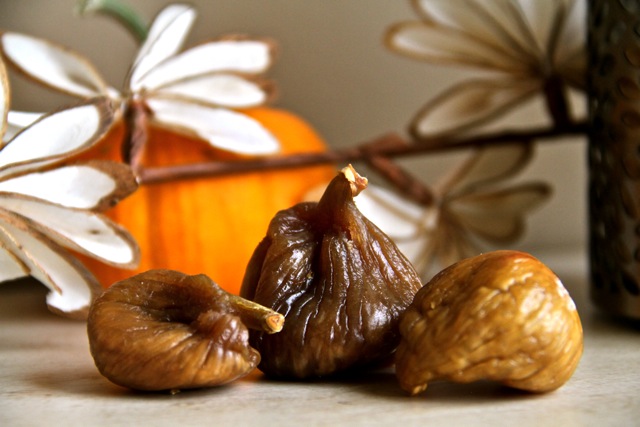 While I've never been a huge fan of fresh figs, I do love them dried, especially when they come in bar form…
. – . – . – .
. fig and date oatmeal bars .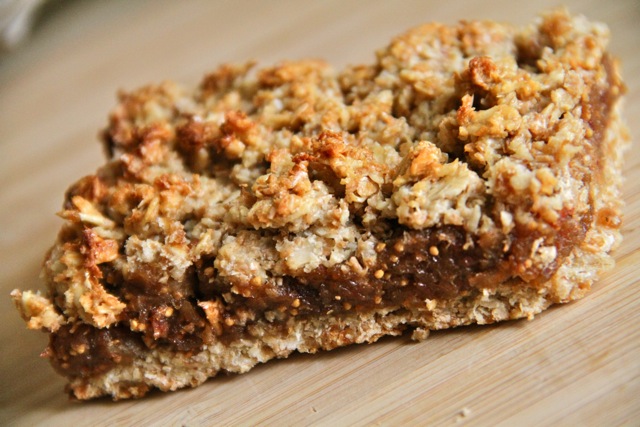 Ingredients (makes 9-12 bars)
For the filling:
1 packed cup (8 oz.) dried figs
½ packed cup (4 oz.) pitted dates
½ tsp. vanilla extract
1 Tbsp. lemon juice
3 Tbsp. water
¼ tsp. cinnamon
¼ tsp. ginger
1 cup old-fashioned oatmeal
¼ cup oat bran
¼ cup wheat bran
¼ cup whole wheat flour
¼ cup vanilla protein powder (I used whey)
1 tsp. baking powder
¼ tsp. salt
2 Tbsp. coconut oil, melted
¼ cup applesauce
2 Tbsp. maple syrup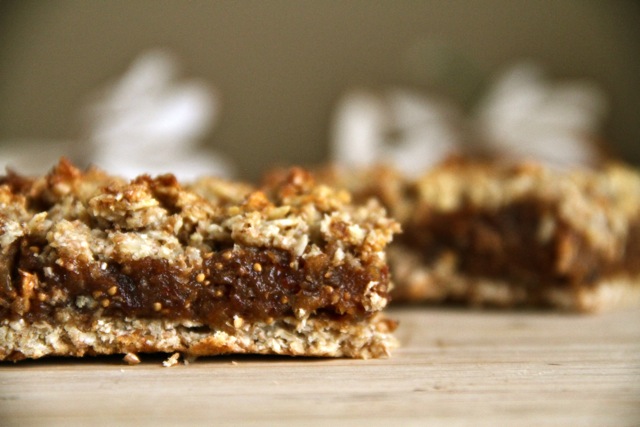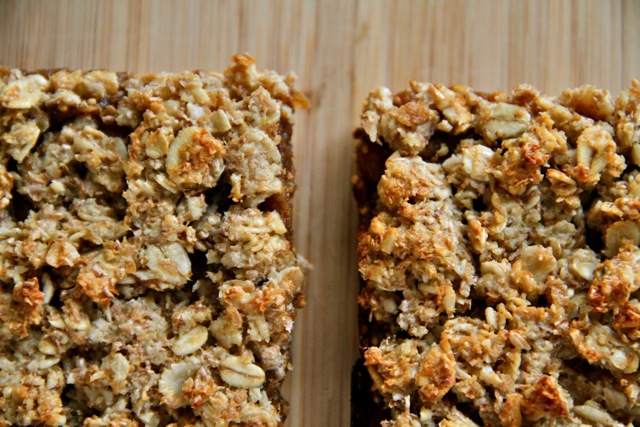 Instructions
Prepare filling. Place figs and dates into a food process (or high powered blender) and grind to a coarse paste. Add vanilla, lemon juice, water, and spices. Mix until combined and no large chunks remain. Set aside.
Preheat your oven to 375ºF, and lightly grease a 8-inch square pan.
Melt your coconut oil by placing it in a microwave safe dish and heating for 15 seconds. Remove, stir, and repeat until no chunks remain.
Prepare crust. In a medium sized mixing bowl, combine dry crust ingredients and mix well. Stir in applesauce, maple syrup, and coconut oil, mixing until a thick consistency is reached. Add more applesauce if needed.
Divide crust mixture in half. Press half of the dough into the bottom of your square pan. Spread filling evenly over the bottom crust layer. Smooth remaining crust mixture on top of filling.
Bake for 20 minutes, or until slightly browned.
Remove from oven and let cool completely before cutting into bars.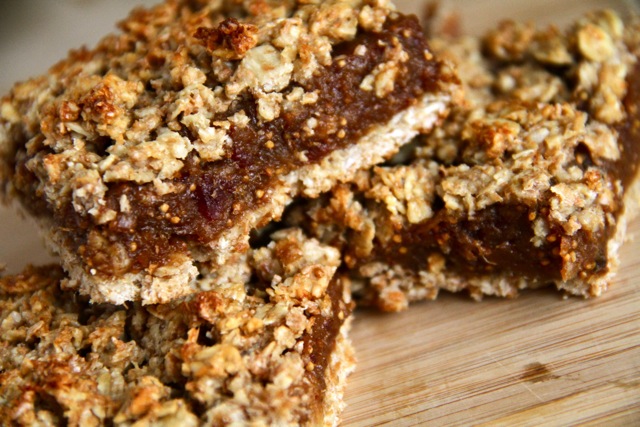 . – . – . – .
Now, I may be slightly biased, but this is probably one of my favorite recipes to date. Gooey, sweet, crispy, crunchy… and good for both your body and mind to boot! I actually had a ridiculous time trying to photograph these because I couldn't keep myself from continuously eating my props. I tell ya, the lengths I go to for you guys. Sheesh. I think I deserve a reward… and I think one of these will do just fine 😀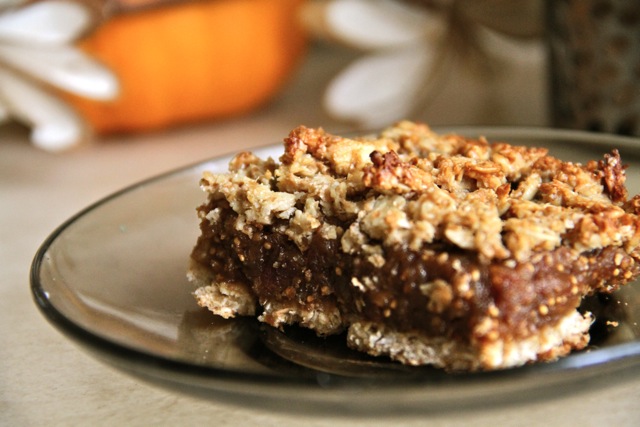 See you guys tomorrow for WIAW!
. – . – . – .
Do you prefer baking or cooking? Baking. I swear I'll make a savory recipe one day, but the results of baking just taste so much better!
Are you a fan of fresh figs? Not really, they taste like lettuce to me. Am I missing something?
How's the weather where you live? Cold, wet, dreary 🙁 But better days are coming!