Happy Monday, friends! I hope the first day of the week is treating you well.
Mondays always feel a little bittersweet to me. On the one hand, it's nice to get back into a routine and experience that "fresh start" feeling. On the other, I miss having all of that extra time on my hands to do the things I love… like baking. Yes, this weekend I finally got my butt back into the kitchen after avoiding it for pretty much the entire summer and started working on one of the things on my Fall bucket list – trying new Fall inspired recipes.
If you follow me on Instagram (runwithspoons), you may have seen some of the teasers that I shared yesterday afternoon during my baking shenanigans (I kind of forgot how to be efficient in the kitchen – things got messy)…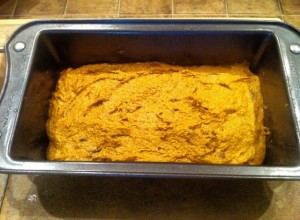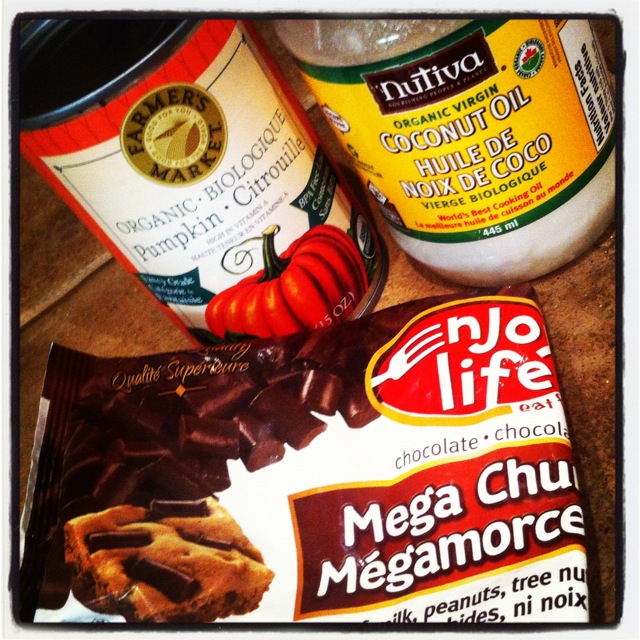 But it was well worth it because I can now introduce you to the finished product. Hope you enjoy!
. – . – . – .
. chocolate chip pumpkin bread .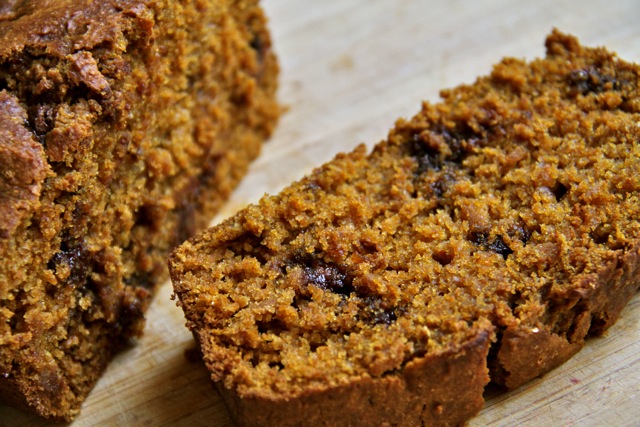 Ingredients (makes one 9×5 loaf)
1 cup whole wheat pastry flour
1/2 cup whole wheat flour
1 1/2 tsp. baking soda
1 tsp. cinnamon
1/4 tsp. nutmeg
1/4 tsp. ginger
1/2 tsp. sea salt
1/4 cup coconut oil, melted
1 cup canned pumpkin
1/4 cup plain Greek yogurt
1/4 cup maple syrup
1/2 cup brown sugar
1 egg, lightly beaten
1 tsp. vanilla extract
1/2 cup chocolate chips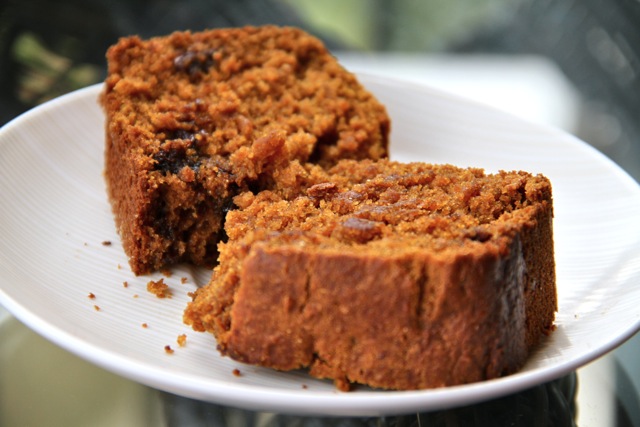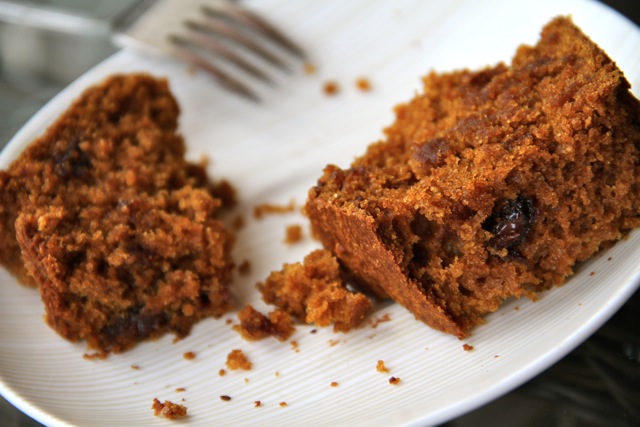 Instructions
Preheat your oven to 350ºF, and lightly grease a 9 x 5 bread pan.
In a large bowl, combine flours, baking soda, spices, and salt. Stir until well combined and set aside.
Melt your coconut oil by placing it in a microwave safe dish and heating for 15 seconds. Remove, stir, and repeat until no chunks remain.
In a medium sized bowl, combine the pumpkin, Greek yogurt, maple syrup, sugar, egg, and vanilla. Stir until well combined before adding the melted coconut oil.
Pour the wet ingredients into the dry ingredients and stir gently. Do not overmix.
Fold in chocolate chips, mixing lightly.
Pour the batter into your prepared loaf pan, spreading it out evenly, and bake for 50 minutes.
Remove from oven and let cool for about 10 minutes before transferring to a cooling rack to cool completely.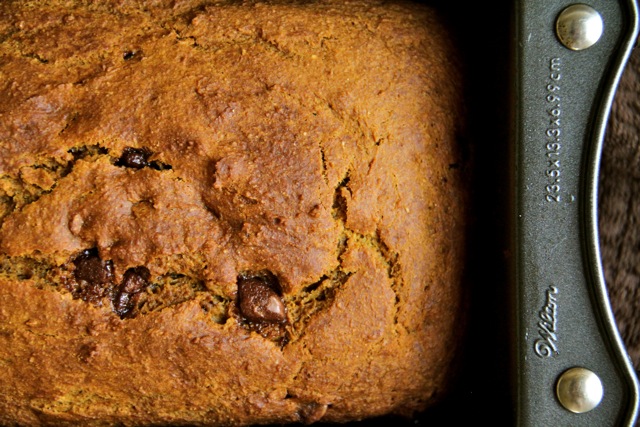 . – . – . – .
I have to admit that I'm not really a big fan when it comes to pumpkin flavored desserts, but I just haven't been able to get enough of this bread… I couldn't even resist having a thick slice of it for breakfast this morning…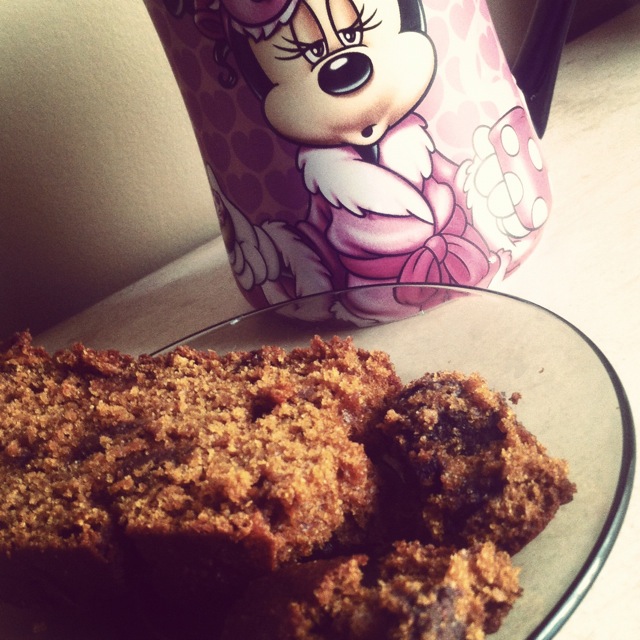 But don't worry, I still took my vitamins 😉
I think it was the combination of pumpkin and chocolate that did me in, or the dense yet incredibly soft texture… Or maybe it was just nice to finally eat something that came out of my own oven again. Whatever the case may be, this bread is definitely worth making if you're looking for a comforting Fall treat to enjoy alongside a steaming cup of hot chocolate/coffee/tea. Mmm yes… that definitely sounds good right about now.
Hope your week is off to a great start!
. – . – . – .
What's your favorite Fall time dessert? I think I'm going to have to go with my mom's apple coffee cake.
Are you a fan of pumpkin pie? Not.at.all.
What did you have for breakfast this morning?