Whoop! There it is!!!
I was wondering when I was going to mess up the date and write 2015 instead of 2016, and I just did it while titling this post… which is weird considering we're already like — what? — almost two weeks in?
It feels like it's been a lot longer though, eh? I don't know about you guys, but I feel like New Year's happened for.ev.er ago and that we're hanging out somewhere at the end of February (wishful thinking). But that doesn't change the fact that it's actually January, which means that it's time for the obligatory Currently post! ?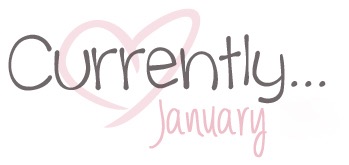 Current book: Promise not to judge me when I tell you that I'm reading Twilight by Stephanie Meyer [again]. You're judging me. I know you're judging me because I'm judging me. I don't even know what to tell you. One day I was just like "hey, maybe I'll read Twilight again…" so that's what I did. It's pretty much as bad as I remember it being the first time, so I probably won't even make it through the entire book. Still waiting on on Morning Star to come out.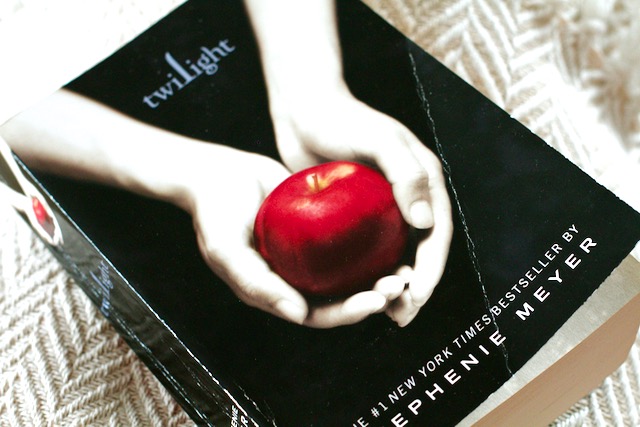 Current music: ? Anthem of the Lonely by Nine Lashes ?
[youtube="https://youtu.be/kgS1zjvCPF4?t=22s&w=640&h=427″]
Current [non]-guilty pleasure: Decorating and planning in my Erin Condren Life Planner. I almost always set aside some time on Sunday night to plan out the following week, and it's kind of ridiculous how relaxing and enjoyable I find the whole process.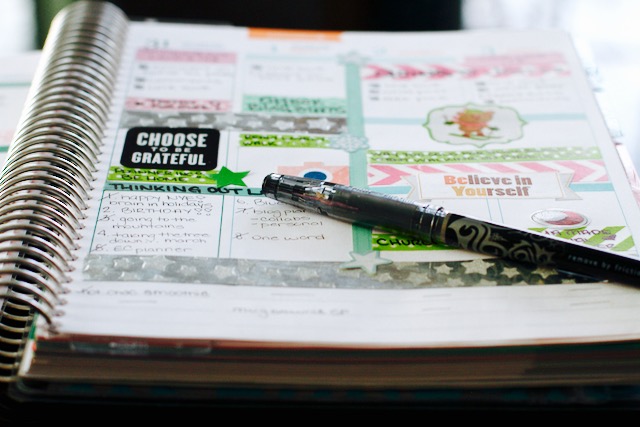 Current nail colour: Stark naked, but I'm really wishing I wasn't so lazy with my nails because — have you seen Essie's latest retro collection? So.cute.
Current drink: Warm homemade almond milk lattes with a dash of cinnamon. Purrrrr.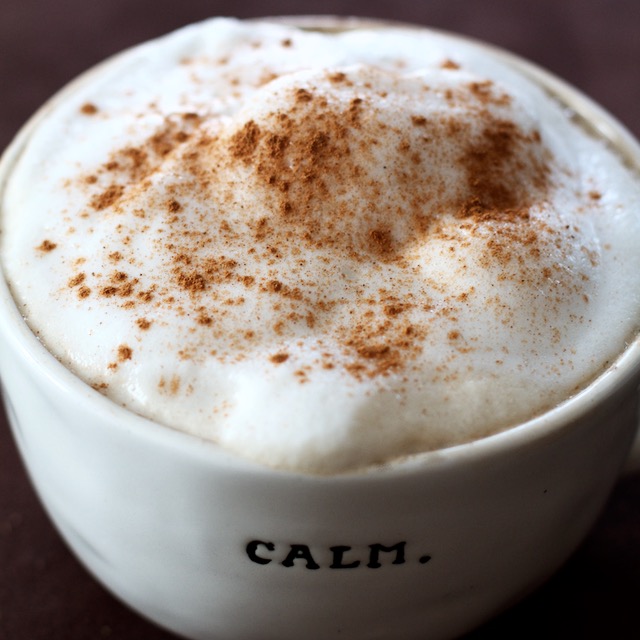 Current food: Roasted kabocha. I know! I'm pretty sure I went through the entirety of fall without having any sort of roasted squash, so I guess I'm making up for lost time. But hey… it is a "winter" squash ?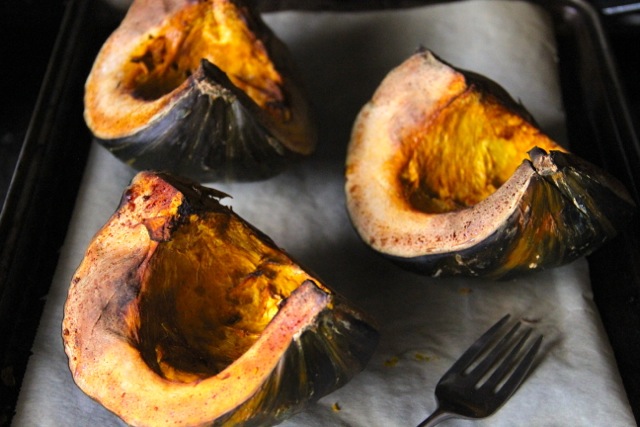 Current obsession: False eyelashes. But not actually wearing them. If that makes sense. See, as obsessed as I am with all things beauty/makeup related, I've never actually worn false eyelashes. Not once. But lately I've been getting more and more curious about how I'd look with falsies, so I'm thinking about giving them a shot just to kill the curiosity. Pray that I don't end up accidentally glueing my eyelids shut.
Current craving: Chocolate. Like… you don't even KNOW.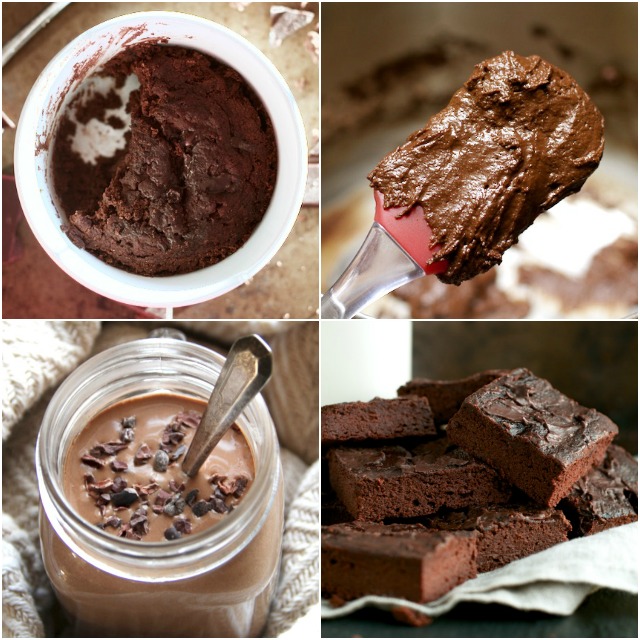 Current need: See above ⬆️
Current indulgence: See above ⬆️⬆️?
Current bane of my existence: This blasted cut that I have on the tip of my thumb. Here's the story: I was chopping up veggies to make soup on Saturday, when I accidentally sliced into my unsuspecting thumb while going at the carrots. It was so bad that I thought I might have to head into the ER to get it stitched up, but this girl doesn't do hospitals well, so I… well, I'll save you the gory details and say that it's doing just fine now. BUT… I have to wear a bandaid over it, and that means I can't use my left thumb for texting, e-mailing, browsing the net, and basically anything that involves the touch screen on my phone. Life is hard.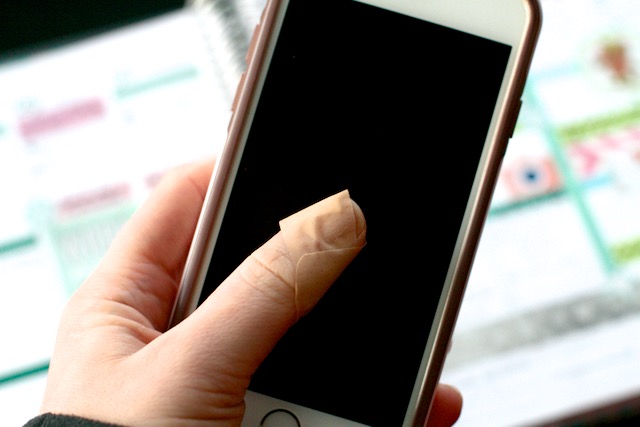 Current procrastination triumph: I think I finally fixed the load time/connectivity issues that Spoons has been having for the last little while!! ? I spent a good chunk of the weekend working on the tail end of the blog, and I'm hoping (fingers crossed) that all the tears, frustrations, and overuse of curse words resulted in a better user experience for you guys! Let me know if you notice a difference! And shoutout to Bluehost* (affiliate link) for being super helpful.
Current confession: I don't like feet. At all. And I've been having some issues with mine. I think it's time to get some new running shoes because I've been noticing a little bit of pain and swelling on the tops of my feet, and the tendons there feel a little tender to the touch. Hopefully it's nothing that a little bit of rest (and new shoes) won't fix.
Current quote: This one…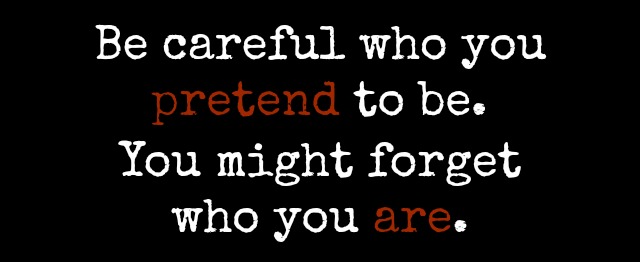 Current excitement: Is it incredibly nerdy to be excited about the recipe that I'm going to be sharing with you guys tomorrow? Because in that case… I'm guilty as charged. But you'd be excited too if you've been sitting (not literally) on these for a handful of days, just waiting for the right time to share them…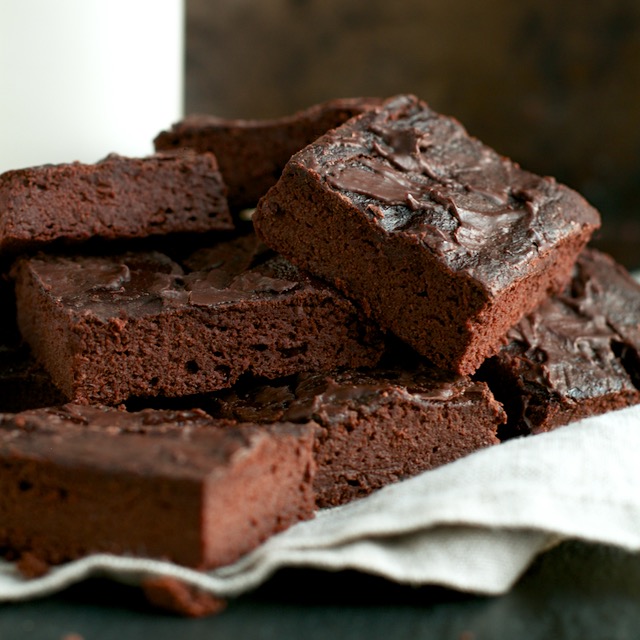 (hint: if you liked these 2-minute brownies, then you'll LOVE tomorrow's recipe!)
Current mood: Lazy. I haven't been able to get in as much exercise with my wonky feet, and — I don't know about you guys, but — I feel so much more tired and unmotivated when I'm not physically active. Time to get that blood pumping again.

Your turn! Give me your current:
1) … book <– clearly I'm in desperate need of recommendations.
2) … food.
3) … obsession.
4) … bane of existence.
5) … confession.
More places to find me!
E-mail — [email protected]
Twitter — runwithspoons
Facebook — runningwithspoons
Pinterest — runwithspoons
Instagram — runwithspoons
Bloglovin — runningwithspoons
Snapchat — runningspoons