Happy Sunday, friendly faces!
Have you had enough of me yet? ? Today marks my fifth consecutive day of posting here on Spoons, which is actually something I haven't done since… May(?) of last year [according to my WordPress stats].
But between my birthday, introducing Sweet & Savory Saturdays (which I'm STOKED that you guys are excited about!), and all the regularly scheduled posts I didn't want to skip out on… there's been a lot to talk about!
That being said, I'm going to keep today's chats to a minimum because I've got a lot of good quality reading for you to do ? Hope you're having the best weekend!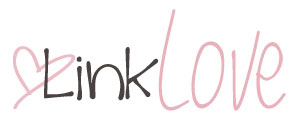 For my head…
. fitness .
The Biggest Mistake You Can Make In Front Of Your Trainer via Popsugar Fitness.
And it's actually one of the biggest mistakes you can make while working out in general. Make sure to pay attention to your _____!
Sometimes Showing Up Is The Most Important Part via Kelly Runs for Food.
A really inspirational read for anyone who's feeling a little overwhelmed at the beginning of their fitness journey.
4 Quick Bodyweight Exercises to Work Your Whole Body via Popsugar Fitness.
All you need is 10 minutes and a few feet of floor space!
. health .
Whole30 for Runners: Why This Running Coach Won't Recommend It via This Runner's Recipes.
I've always wondered how runners can run so much without their carbs… which I know isn't necessarily what Whole30/Paleo is all about, but it seems to end up that way a lot of the time.
Do You Really Need To Lose 5 Pounds? via The Cookie ChRUNicles.
Is it really worth being at war with your body over something that might not even bring you any happiness?
Be A Smoothie Pro With These 10 Smoothie Hacks via Hello Glow.
Smoothies are a great way to get some extra nutrition into your diet, and these awesome hacks will give you some pretty epic smoothies.
Top 5 Natural Health Trends or 2016 via Canadian Health Food Association.
Intersting to see what they're guessing will replace protein as the new fad this year…
Healthy Fats and Why You Need Them via Katalyst Health.
Lots of great info about fat's role in the body and how to get more healthy fats into your diet.
. life .
20 Ways To Get To The End of the Year Without Regrets via Marc and Angel Hack Life.
Really, really great things to keep in mind as you go through 2016. Sometimes the best thing we can do for ourselves is just change the way we look at things.
20 Signs You're Doing Better Than You Think You Are via Thought Catalog.
There's always something to be grateful for. We just need to open our eyes to all we have.
57 Small Changes You Can Make To Easily Improve Your Life via The Muse.
Simple. Logical. I love all of these.
Funny New Year's Resolution Tweets via Popsugar.
You're definitely not alone if you're struggling with your resolutions! Some of these had me cracking up big time.
The Most Famous Fictional Characters From Every State via Dose.
Neat to see which character your State is famous for! I wish they had one for Canada…
46 Rules to Live Your Life By via Huffington Post.
I don't know about rules… but I definitely think these are some great things to keep in mind.
16 Uncomfortable Feelings That Actually Indicate You're On The Right Path via Thought Catalog.
Really interesting take on feelings of discomfort. I especially liked what they said about feeling lost.
. blogging .
Why People Aren't Sharing Your Blog Posts on Social Media via The SITS Girls.
Make your posts more share worthy by keeping these helpful tips in mind!
How To Give Your Blog A Makeover For The New Year via You Are A Daisy.
Some helpful housekeeping ideas to consider if you're thinking about sprucing up your blog this year.
Up Your Pinterest Game via Kayla Hollatz.
Great tips for helping you rock Pinterest, which can be an awesome traffic driver for your blog!
Why You Need A Schedule To Keep Your Blog On Point via The SITS Girls.
I'm pretty sure the best thing I ever did for my blog was start using an editorial calendar to content plan. It makes things so much easier!
5 Blogging Strategies That Tripled My Pageviews in a Year via In It 4 The Long Run.
Really, really great tips from a really awesome lady. You should -really- check them out ?
For my belly…
Spicy Cauliflower Burgers via Pinch of Yum.
Tell me this isn't one of the most creative veggie burger recipes you've ever come across!!
Chocolate Banana Sunflower Butter Truffles via Paleo Running Momma.
The perfectly allergy-friendly treats ft. the very best chocolate banana combo!
One Bowl Flourless Almond Butter Brownies via Whole & Heavenly Oven.
I'd DARE you to guess that these amazingly fudgy brownies are made with such awesome ingredients!
Healthy Four Ingredient Chunky Banana Bread via The Big Man's World.
Uhm… only four ingredients?! You have no reason NOT to make this!
Blueberry Carrot Muffins via Top With Cinnamon.
Love how the combo of blueberries and carrots sounds! And you can't go wrong with muffins made with wholesome ingredients like these.
Your links…

3 things you did yesterday; 3 things you're doing today. Go!
Yesterday: went for a run on the treadmill, took down the Christmas decorations, and tried to catch up on some work.
Today: going to church, meeting a friend for coffee, and going over to my parents' for dinner.
More places to find me!
E-mail — [email protected]
Twitter — runwithspoons
Facebook — runningwithspoons
Pinterest — runwithspoons
Instagram — runwithspoons
Bloglovin — runningwithspoons
Snapchat — runningspoons