When Arman mentioned that carbs were going to be the theme for this week's Spill it Sunday, I immediately knew I had to participate. I mean… a chance to devote an entire post to some of my favourite foods?! All over it. And I realize that it's nowhere near Sunday, but when the blog schedule is packed with recipes, WIAWs, and ToLs, certain adjustments have to be made… and I figured it was better [early] than never. So without further ado, let's talk about carbs…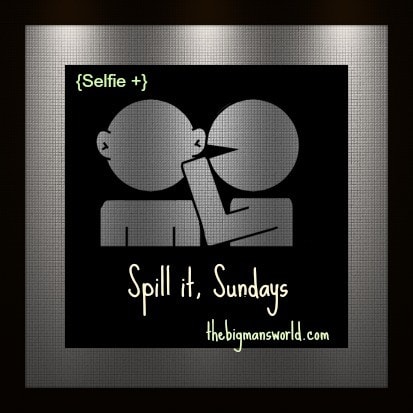 1. What is your all time favourite carbohydrate based food/dish?
Easy peasy — my morning bowl of oats. I'm pretty sure the main reason I get out of bed is because of the prospect of eating a delicious breakfast, and I'm pretty sure the main reason I find breakfast so delicious is because it's a) sweet, and b) oaty. I'll switch things up every now and then, but I always find myself coming back to my beloved oats. Pancakes, eggs, and waffles are lunch and dinner foods around these parts 😉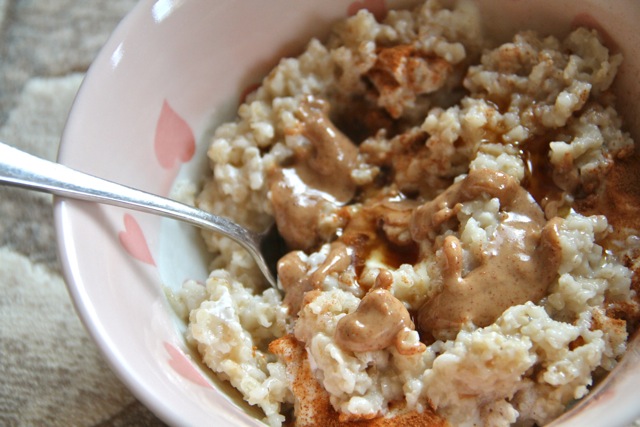 2. What is your favourite fruit?
Okay, this one isn't so easy… I mean, I probably eat around 5 or 6 servings of fruit a day, so how am I supposed to limit myself to just one kind? If I absolutely had to, though, I would go with bananas — I already eat around 2-3 a day, and they're just so versatile and taste so good with so many different things. That being said, I would miss apples, blueberries, watermelon, and peaches like crazy…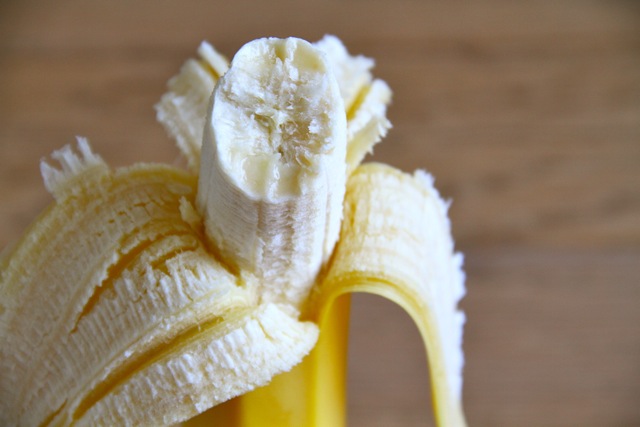 3. What is your favourite grain?
I'm pretty sure that anyone who's been reading Spoons for any amount of time can answer this one — oats. Not only do I adore starting my days with a nice warm bowl of them, but they're also my favourite thing to bake with… in case you couldn't tell from my recipes 😉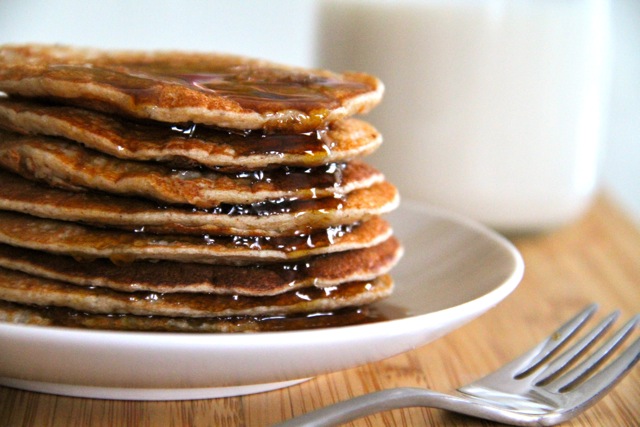 Banana Oat Greek Yogurt Pancakes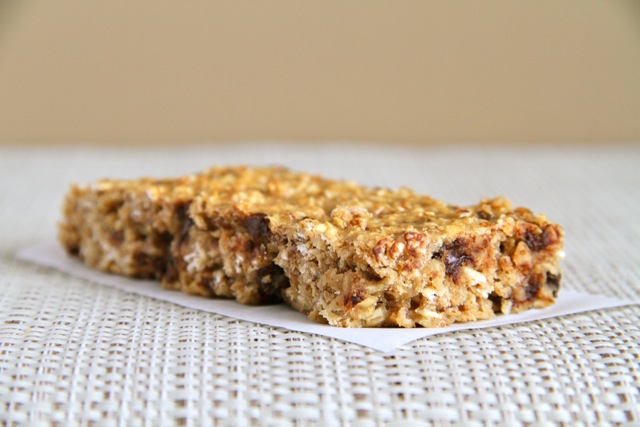 Soft and Chewy Protein Granola Bars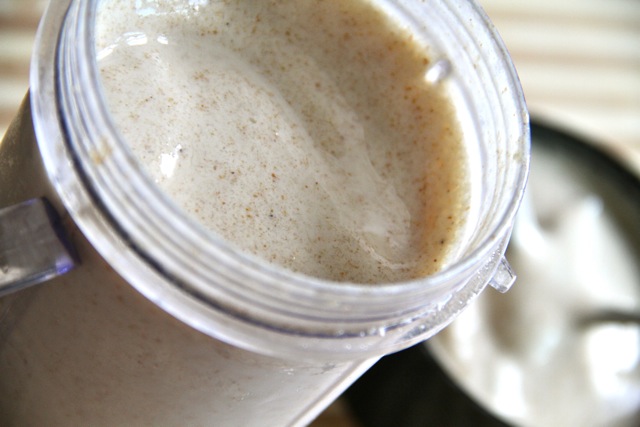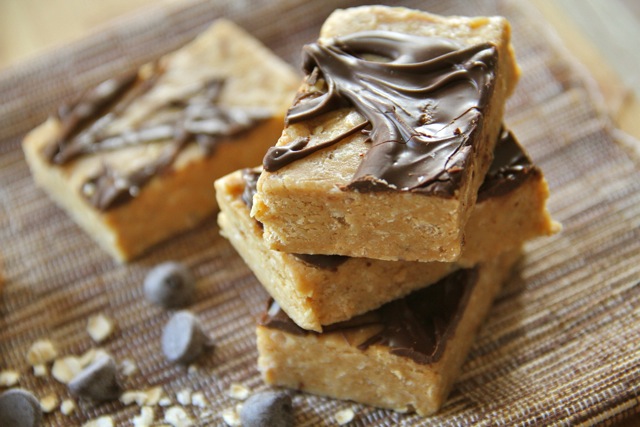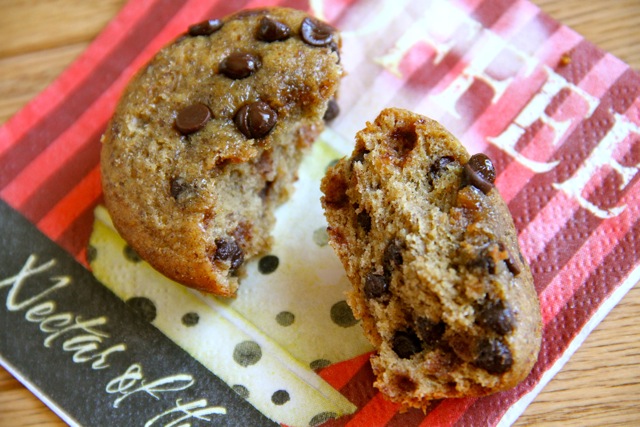 Flourless Chocolate Chip Almond Butter Muffins
4. What is your favourite starchy vegetable?
Kabocha (sorry Arman, but potatoes come in a close second). I recently baked up a kabocha after not having one for a little over a month, and I can't believe that I kind of forgot how much I adore this squash. I could easily polish off an entire one in a single sitting if I wasn't wary of the inevitable stomach ache that would follow… which may or may not still happen on occasion… especially if almond butter is involved 😯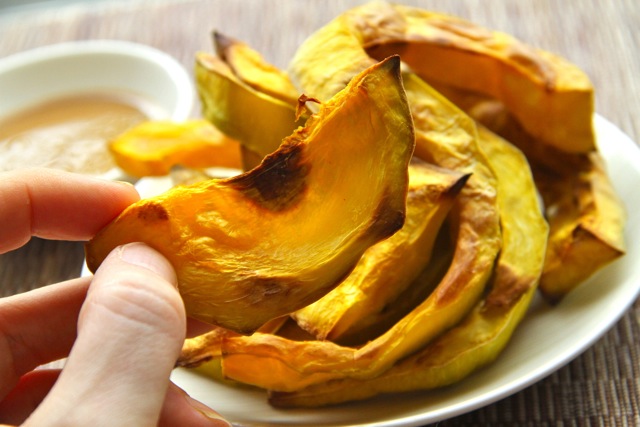 5. Which carb receives unfair flack? Which carb is most overrated?
I actually feel like carbs in general have been getting a lot of flack lately… especially as things like Paleo and Whole30 become more and more popular. I can appreciate the fact that different diets work for different people and that some individuals thrive when they reduce their carb intake, but I don't like the idea of vilifying any kind of foods or making absolute statements like "X will make you fat/sick/etc." I definitely think it's important to try to keep our intake of processed and refined carbs in check, but saying that things like oats and rice aren't good to eat? Ehhhhh.
As for which carb is most overrated, I'm going to go with brown rice on this one. Maybe it's because I prefer the taste of white rice to brown, and my stomach seems to have an easier time digesting the former, but I do think that people can be a little too adamant about making sure their rice is brown, especially since brown rice contains phytic acid, which can interfere in the absorption of certain minerals. I know they say that brown rice is supposed to make you feel fuller for longer, but I've honestly never noticed a difference.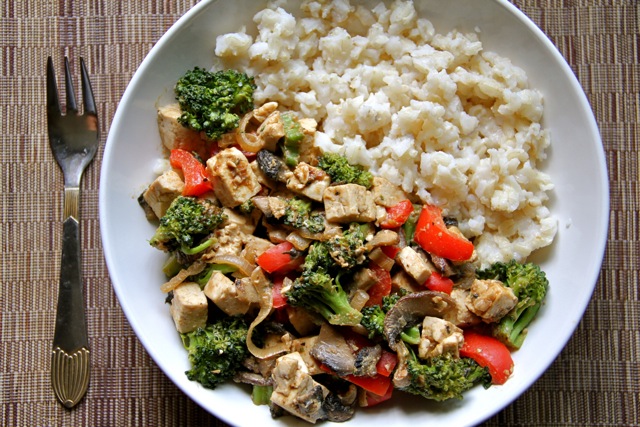 6. Link up a favourite carb embracing recipe (it can be your own or another bloggers!)
Need I remind you of the five batches of soft and chewy granola bars that I whipped up in a little less than a month? Definitely a favourite… and I definitely see a sixth batch on the horizon.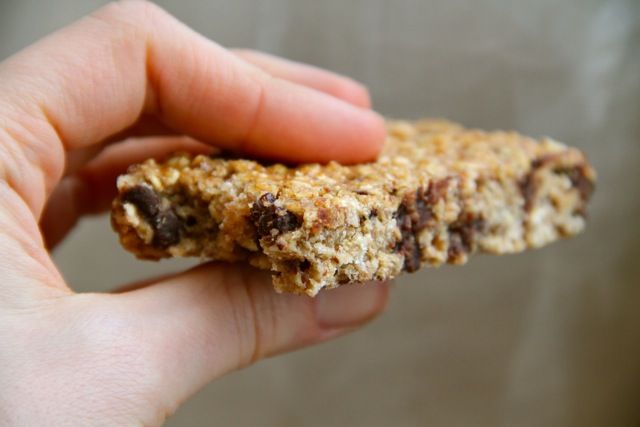 7. What is YOUR perception of this macronutrient?
Carbs make my world go round. They're easily my favourite of the macros, and even though everyone seems to say that fats and protein are the key to feeling satisfied, I don't really find that to be the case for me — if my meal doesn't have a nice serving of carbs in it, I'll be prowling the kitchen a short while later, looking for something more to eat. I do wish they would stop getting so much hate, but I know they work for me so I'm going to keep on keeping on.
8. What benefits do CARBS play in YOUR personal eating habits?
Oh geez, where do I even begin… They give me energy and make me happy. They make my stomach happy. They taste delicious… My body just seems to function better on a higher-carb diet, and I've always experienced a host of negative effects whenever I've tried to cut back in the past. I try to be mindful of the quality of the carbs that I take in, as certain ones (lookin' at you, sugar!) start making me feel crappy after a little while, but like I said… they work for me.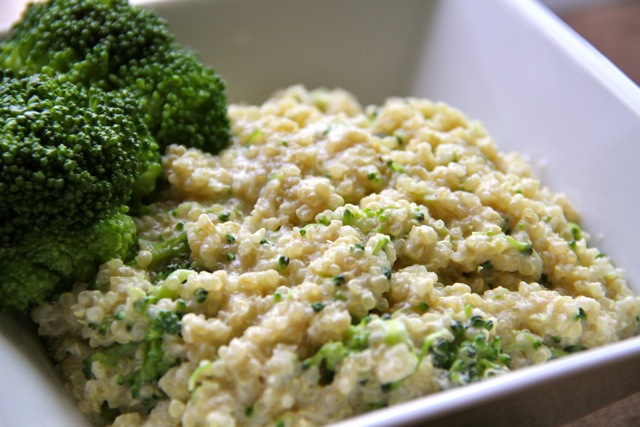 How do you feel about carbs?
What's your favourite carb-based dish?
What's your favourite grain?

More places to find me!
E-mail — [email protected]
Twitter — runwithspoons
Facebook — runningwithspoons
Pinterest — runwithspoons
Instagram — runwithspoons
Bloglovin — runningwithspoons