Hello, hello friends! Happy Tuesday!
So… it's been couple of days since we last talked, and while the break has been nice, I've definitely been missing you guys. To be honest, I wasn't really planning on taking so much time off, but blogging just wasn't in the cards this weekend. I don't usually blog on Saturdays, but I did have my mind set on posting on Sunday until… it just didn't happen. So Monday was pretty much guaranteed until… it just didn't happen. I can explain, though!
I sat down at my computer on Sunday night to write up a post for yesterday, when I started to feel horrible. My stomach and head were feeling all sorts of goofy, and there was no way I was going to be able to come up with anything coherent. I went to sleep early and woke up feeling better, but I still had a few weird spells throughout the day. I'm actually thinking about going to see the doctor soon because my appetite is still way off and while I don't feel sick sick, I definitely don't exactly feel like myself, either. Hopefully it's nothing too serious. Better yet, hopefully it's nothing at all 😀
But enough talk of doom and gloom. Despite all that, it's been a pretty awesome couple of days. I had a friend visiting from out of town, and being able to catch up on old times was just what the doctor ordered. Throw some good food into the mix, and I was one happy camper. The only downside is that… I was a happy camper that completely failed at taking pictures. See, the thing is, I was originally planning on doing another photo an hour on Sunday, but since that didn't happen, most of the pictures I have look something like this…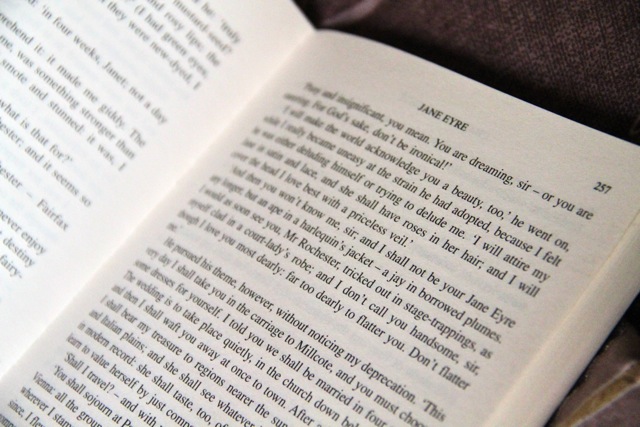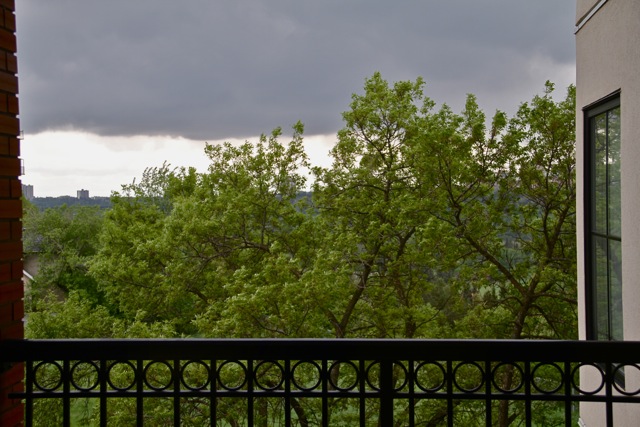 The only thing I did end up snapping a few more pictures of, was what I cooked for dinner…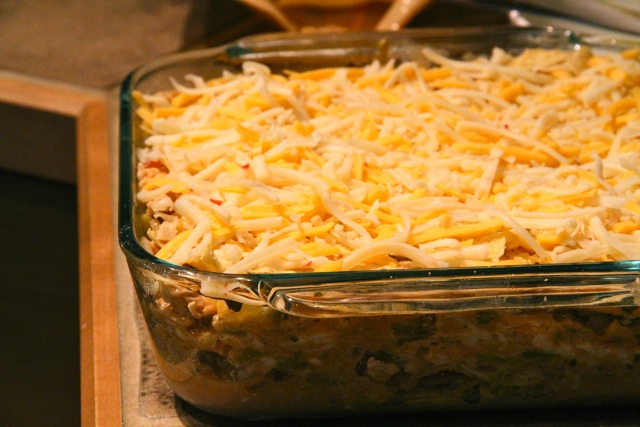 I'm not really that big on spending a lot of time in the kitchen when it comes to cooking dinner, but since I had invited my friend over, and couldn't exactly serve her a bowl of cereal, I did some recipe browsing before settling on this Chicken Enchilada Casserole from Iowa Girl Eats. The only problem was that I basically had none of the ingredients that the recipe called for – but it was nothing a quick trip to the store couldn't fix…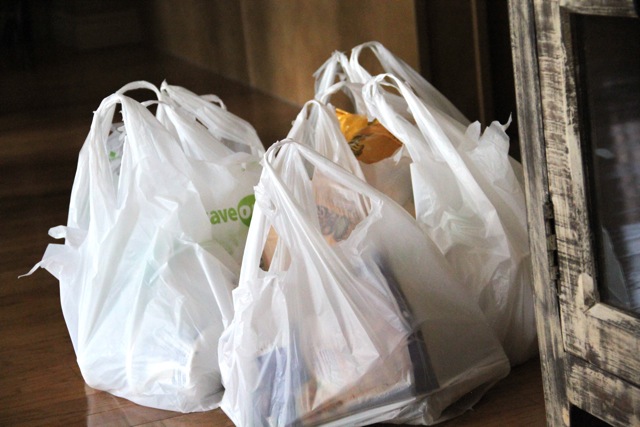 … and even then, I still had to improvise…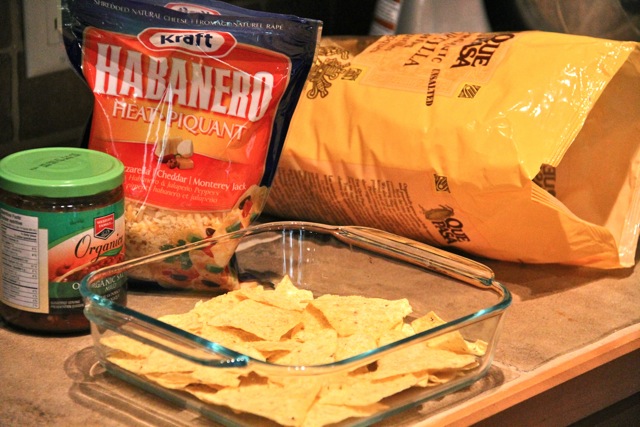 I have no idea why, but it's almost impossible to find good corn tortillas around these parts. With all the GMO nonsense out there, I try to stick to buying organic when it comes to corn products, and since I couldn't find find any organic tortilla wraps, I settled on tortilla chips. Obviously I can't compare my version to the original recipe, but I have to say that it came out pretty darn good…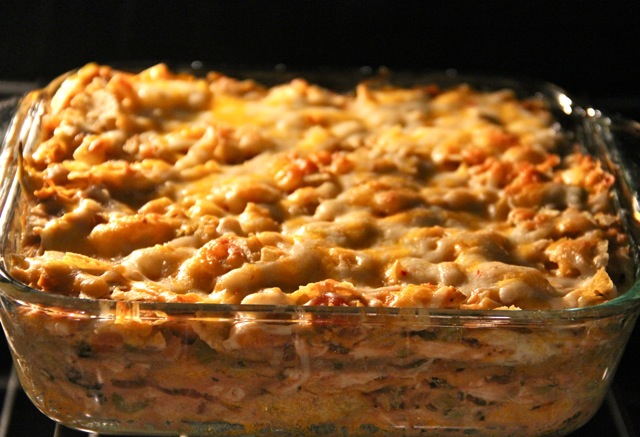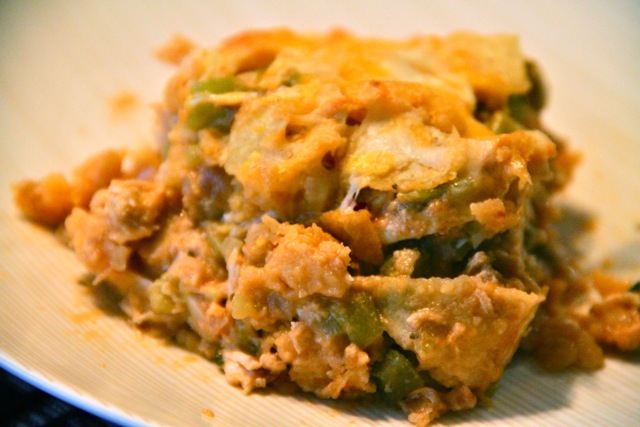 It's funny. I can't usually be bothered to put much thought or effort into my own meals, but I get really excited whenever I get a chance to cook for someone else. I will say, though, that between cleaning out my pantry and this weekend's culinary adventures in the kitchen, I've been feeling a lot more inspired to try new things myself… but you're just going to have to wait until tomorrow's WIAW to see what's been coming out of my kitchen lately 😉
Happy Tuesday, friends!
. – . – . – .
Do you enjoy cooking for others?
What's your favorite cuisine to eat? Mexican, hands down. Chips, cheese, salsa, and guac? Swooooon.
Tried any new recipes lately? Feel free to link up!