A strange thing happened to me yesterday morning… I couldn't finish my breakfast.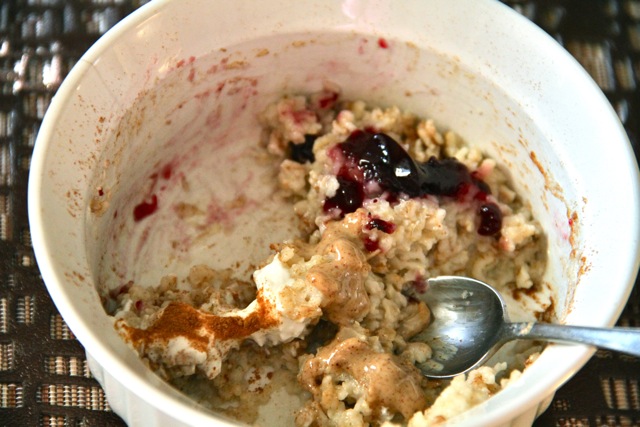 It was at about that point that my stomach decided it couldn't handle another bite, leaving me sitting there in a daze, a spoon in my hand and a look of bewilderment on my face. Not finishing breakfast? Hath hell frozen over?!
And yes, before you ask, I have a specific system when it comes to eating my oats. I like to lump all my toppings into different areas of my bowl so that I can grab a spoon of AB oats, or a spoon of yogurt oats, or a spoon of jammy oats, depending on whatever feeling strikes me. I've pretty much got it down to a science at this point.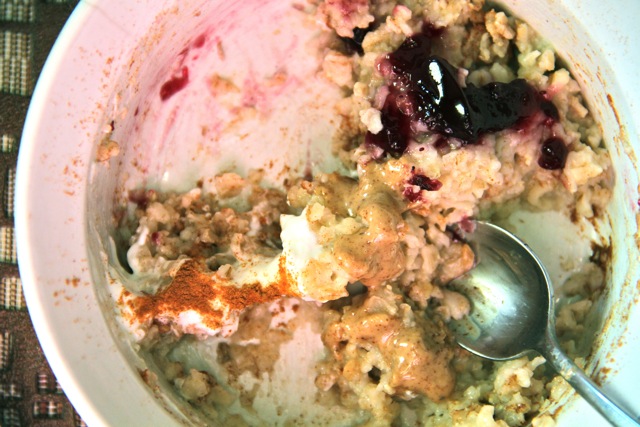 But I digress. The point is, I found myself in a completely unfamiliar situation yesterday morning and I wasn't too sure how to handle it. Eat? Don't eat? Get up and dance a jig? Eventually I abandoned the idea of finishing breakfast and went on with business as usual
Truth be told, my appetite's been way off lately; and by way off, I mean basically non-existant. I've found myself having to eat according to the clock rather than hunger cues because my stomach has been feeling a little wonky and hasn't exactly been telling me that it's time for food. The exception to this being dessert – I never seem to have trouble finding room for something sweet…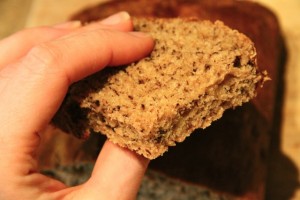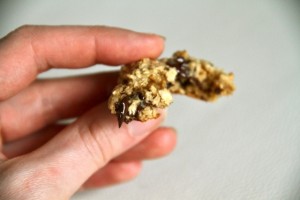 But I can't exactly survive off of banana bread and cookies, can I? Especially since my appetite's been mostly MIA for a couple of weeks now. Don't worry, I've still been eating well, but it's definitely a lot more mechanical than I'd like it to be.
To be honest, I'm not quite sure what to make of this whole thing. I didn't care too much at first because my appetite's always been up and down, but I don't remember it being down for this long of a stretch. Is it time to file a missing person's report? Put up "lost appetite – reward" posters? Plaster its face all over milk cartons? Be patient and hope it comes back home on its own? I'm very much at a loss and in need of advice at this point. Has anyone experienced the same thing?
. – . – . – .
Do you always finish everything on your plate?
How do you handle an extended lack-of-appetite period?