The day is really long when it starts at 4:30 AM. Believe me – I speak from experience.
What on earth was I doing up at such an ungodly hour? I'd love to say it was something inspiring, like trying to start the day on a good note by fitting in an awesome workout before heading off to work, but the truth of the matter is that I was up before the crack of dawn because I was trying to appease a wonky appetite that just so happened to decide that it felt like kicking in at a rather inconvenient time.
Really, stomach? Really?! You couldn't have held out for another hour or so? You had to force me to get out of my comfy bed, head to the kitchen, and stand there bleary-eyed and half-conscious, with a banana in one hand and a spoonful of almond butter in the other, while I wondered if I was actually awake or if it was all just a bad dream? We are not on speaking terms today, you and I.
But yeah… Despite my best efforts to get back to sleep, it just wasn't happening. I stayed in bed and read for a little while before giving up at around 5:30 and starting my day…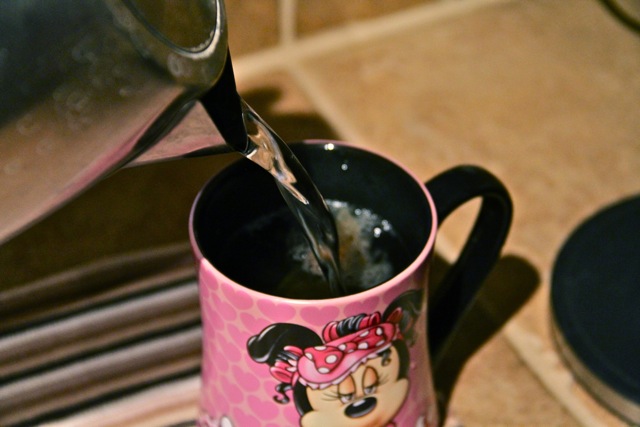 You would think that having so much extra time in the morning would motivate me to whip up something extra fancy for breakfast (read: pancakes or waffles), but for some reason, breakfast is a meal that I don't like to mess around with too much, so I went with a tried-and-true classic instead…
Plain Greek yogurt with a banana, homemade applesauce, Weetabix, almond butter, and cinnamon.
Oh cereal, you never fail me; even when I cheat on you. I'm actually trying to cut back on oats again for a little while to see if they're what's behind my mysterious stomach woes, since those seem to have started at around the same time that oats came back into my life… I'm seriously hoping that's not the case, seeing as I fell in love with them all over again, but it would be nice to be rid of the wonk. And if it does turn out to be the oats, then I may just have to switch over to those quinoa or rice flakes that I found in the depths of my pantry…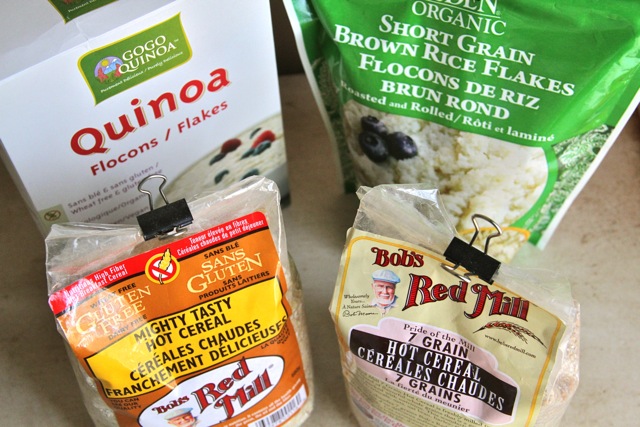 Oh! And speaking of which, I've been doing pretty well on the whole "operation: pantry cleanup" ordeal. Okay, so my morning snack wasn't exactly the most creative…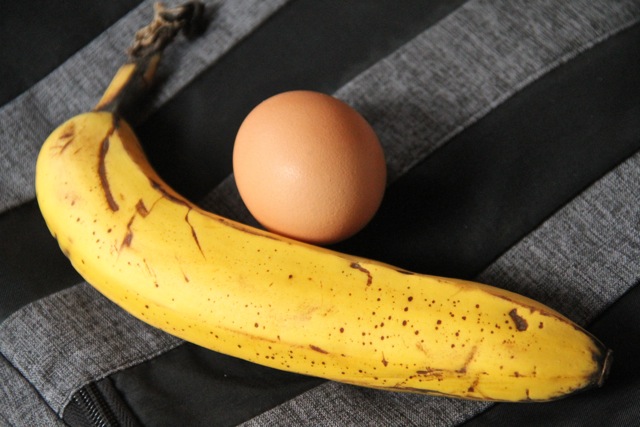 Banana and hardboiled egg.
… lunch was just some leftovers (which tasted even better cold)…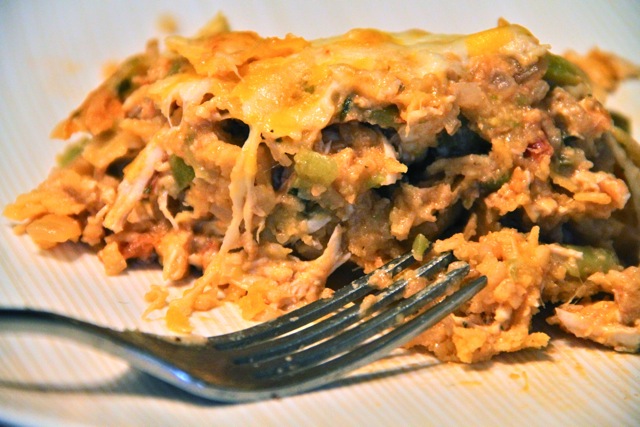 … and my daily cappuccino is better at emptying my wallet than it is at emptying my pantry…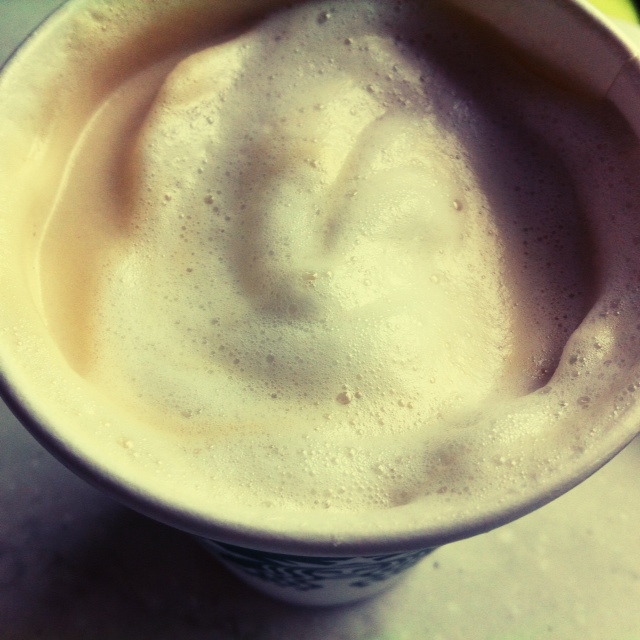 BUT!! I did manage to sneak some kamut flakes into my [otherwise] oatmeal cookies…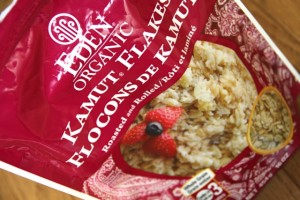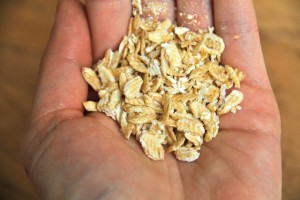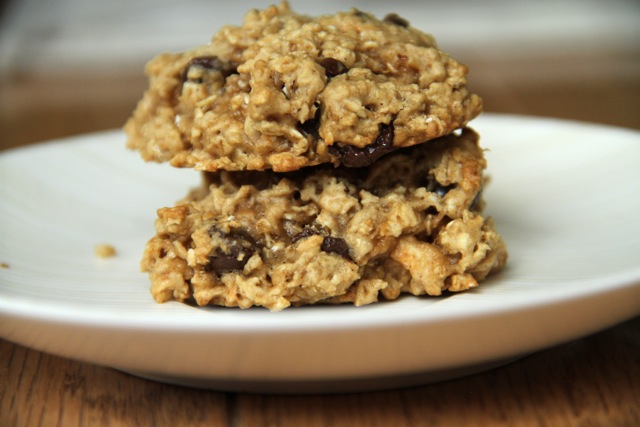 And I finally got around to opening up my carton of almond milk to cater to my newfound addiction to, for lack of a better name, fruit soup…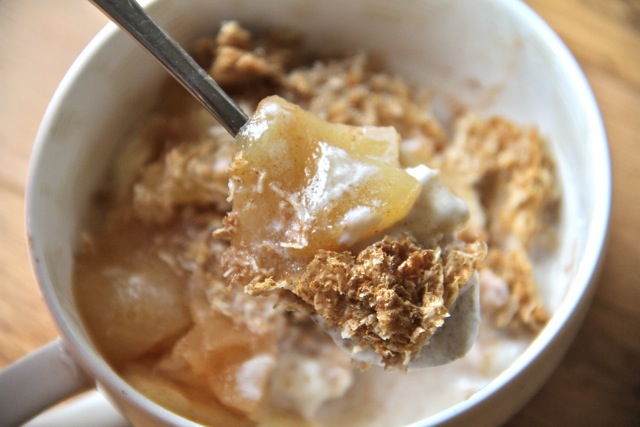 I'm not even sure how I came up with this oddity of a snack, but it's basically become my newest obsession. What I do is scoop some plain yogurt into the bottom of a bowl and toss in a sliced banana, homemade applesauce, and cereal crumbs. Then I top the whole thing with almond milk and let the cereal get a little soggy before going to town. It sounds a little out there, but trust me… the combination of flavors (especially the yogurt and almond milk) and textures is to die for.
So is the combination of cookies and ice cream…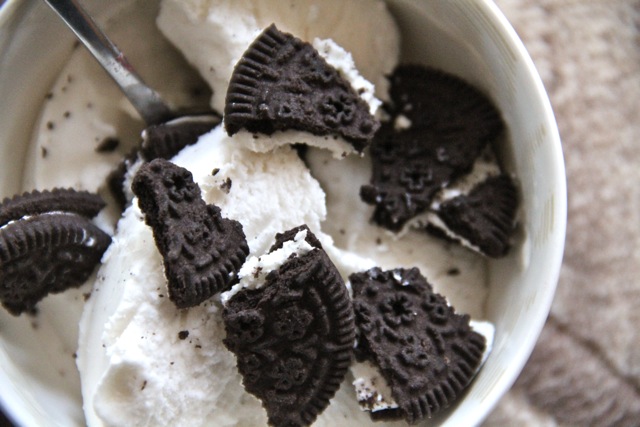 … which, while it may appear as a nice little indulgence at first glance, is actually yet another cleverly devised way to get rid of some unwanted items. Why I buy gluten-free cookies when I'm not gluten intolerant is beyond me, but I have a feeling it has something to do with the fact that they're also labelled as nut-free, which always makes my allergy-ridden heart do a little happy dance.
But let's see; what am I missing? Ahhhh dinner… I had cereal…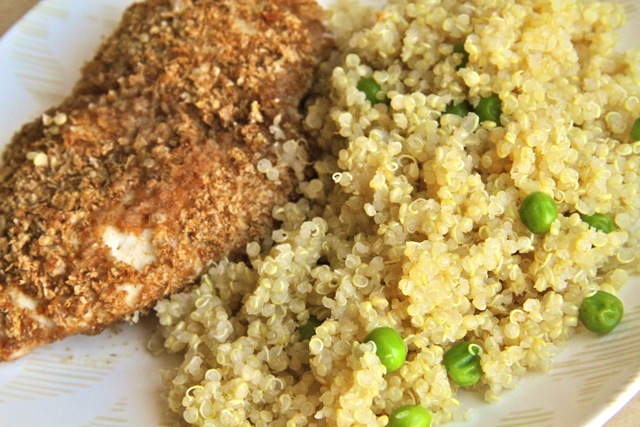 … on my chicken. I loosely followed this recipe, but used Weetabix instead of corn flakes; and while it may not have been as good as having an actual breakfast for dinner, I have to admit that it wasn't half bad 😉 Even the quinoa and green peas were a nice touch.
So that, my friends, is what I've been eating [lately]…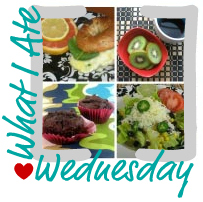 Odd hours and odd combinations, but no complaints 😀 Happy Wednesday!
. – . – . – .
Have you ever had to get out of bed at odd hours to satisfy a grumbling stomach?
What's a food combo you're loving lately?
What was today's breakfast?