So I know today is Thursday, which is usually devoted to Thinking Out Loud; and I know that May isn't technically over yet, but I wanted to share my May favorites with you guys a little early. The reason being that tomorrow is Foodie Penpal reveal day, and it just kind of made more sense to switch today and tomorrow's posts around. I'll keep my intro short because these posts usually end up kind of massive, so without further ado, here are some of the things I've been loving throughout the month of May.
. – . – . – .
. food .
May was pretty low-key when it came to new foods. I didn't end up buying a lot of new products since I was trying to get rid of some old ones, but I did go back to one of my old favorite: oats.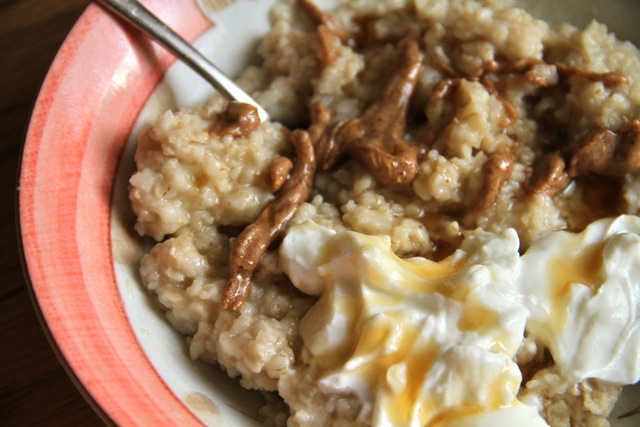 I know these guys aren't exactly anything new, but after going 6+ months without them, being able to have my beloved oats again has kind of been a big deal. It's a little upsetting to think that I may have to cut them out again, but our forbidden love affair was nice while it lasted. And at least I have something to fall back on…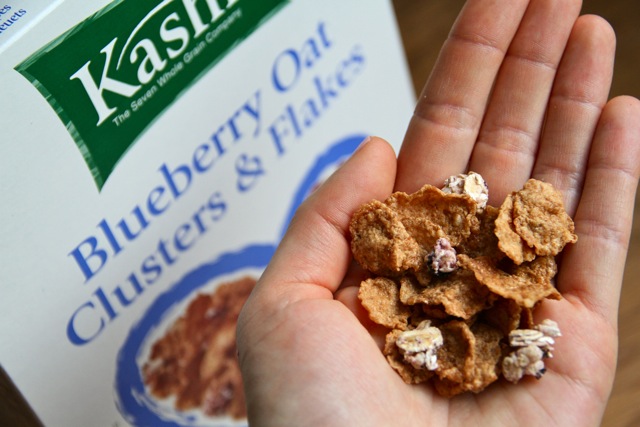 Have you ever tried Kashi's Blueberry Oat Clusters & Flakes? If not, I definitely recommend doing yourself a favor and picking up a box. I know I'm supposed to be emptying my pantry rather than adding to it, but after trying these at my parents' place, I couldn't help but get my own box. I was hooked. The flakes themselves have a subtly sweet blueberry flavor, while the clusters add a nice variety to the texture. Big fan.
And I suppose I could mention my newest snacking obsession…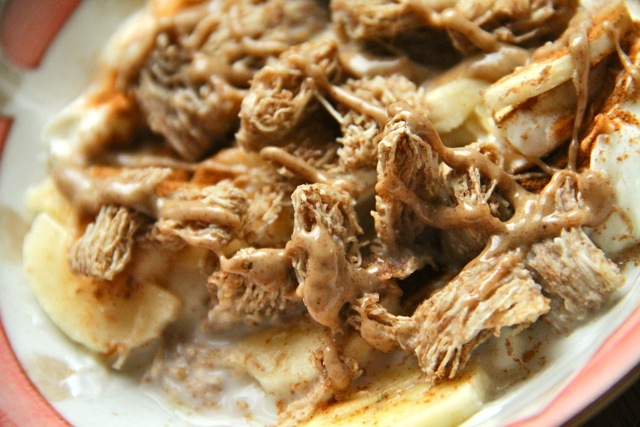 Fruit soup. Combining plain yogurt with vanilla almond milk is genius, and when paired with fruit, cereal crumbs, and nut butter? Swoon. I could probably eat some version of this all day and never tire of it. And I realize that all of my food favorites this month revolve around oatmeal or cereal, but what can I say?… I'm a girl who likes her breakfast foods.
. – . – . – .
. beauty .
I swear, I should just give up on sharing all my other favorites and just devote these monthly posts to beauty finds – those seem to be the products that I can go on and on about. Can we say beauty junkie? Yes, yes we can. In any case, I've got quite a few things to share with you guys, starting with my most favoritest (yes, it's a word) beauty find from this past month…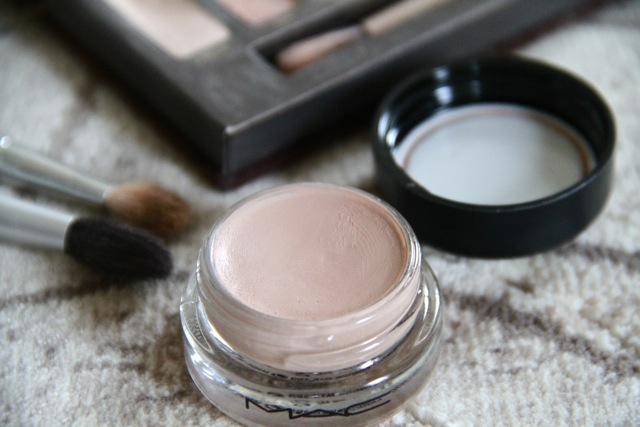 MAC's paint pot in Painterly. This is technically an eye shadow, but I call it a godsend. I know it doesn't exactly look like anything special or mind-blowing, especially because it's basically the color of skin, but that's the beauty of it! Eyelids are thin and sensitive. They're prone to redness and discolouration, and have a tendency to let pesky veins show through – not really a good look for anyone. But one coat of Painterly and you've got yourself a perfect neutral base to work with. Not only does it even out the skin tone above your eyes, but it helps keep your other eye makeup from smudging throughout the day. I've heard people rave about this product for years but put off buying it because I didn't think it would make a big difference. Bad idea. I'm still kicking myself for not picking this up years ago.
Next up, we've got Tarte's Amazonian clay blush in Tipsy.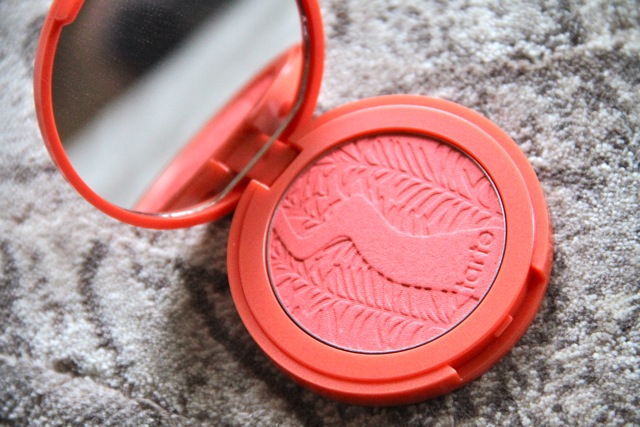 I love adding a touch of blush to my cheeks for a nice healthy glow, but my biggest issue with most blushes is that they tend to fade throughout the day. Tarte claims that their blushes will stay put for 12 hours, and while I can't speak to those exact numbers, I can say that this blush definitely lasts a lot longer than most other blushes that I've tried. Another thing I love about it is that it's free of parabens, sulfates, phthalates, and fragrances, which can irritate sensitive skin and contribute to breakouts.The color payoff is fantastic and blending is a breeze – I'm already looking to pick up a few more colors.
And speaking of blending… Makeup is only as good as it's application. If you're not careful, you could very well end up looking like a clown, and while a lot of that depends on the hand you apply it with, good tools don't hurt. Let me introduce you to one of my all-time favorites…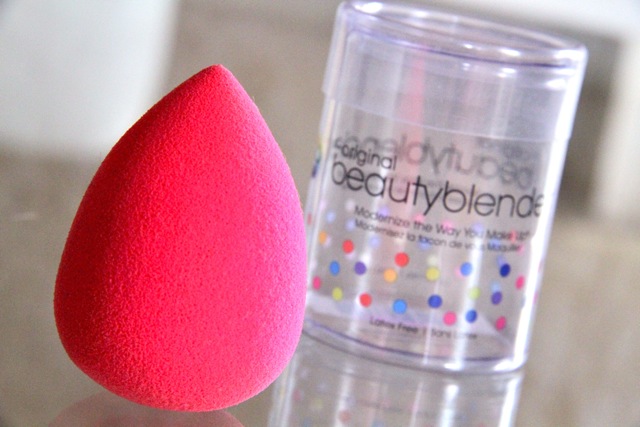 The Beautyblender. This little egg-shaped miracle will take your makeup application to a whole other level. I know it seems a bit pricey for what is, essentially, a sponge, but it's amazing at helping you achieve a flawless finish with basically any type of makeup you use on your face – liquid, cream, powder, or pressed. If you use it gently and wash it regularly, it'll last you a long time and basically become your best friend. Trust me. The hype surrounding this thing is definitely well deserved.
But if you're looking for something that's a little more economically friendly, or if you're a bigger fan of brushes, allow me to recommend these…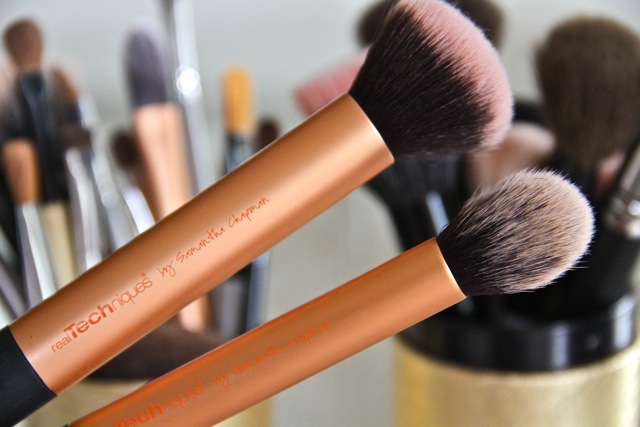 These brushes from Real Techniques are amazing, especially given the price. I picked up the core collection from Walmart, which gave me 4 brushes for something like $20. I was a little skeptical at first, but the quality of these is definitely comparable to some of the higher end brands, and they have a great selection for both eyes and face.
Last, but certainly not least, Philosophy's Turbo Boost C Powder…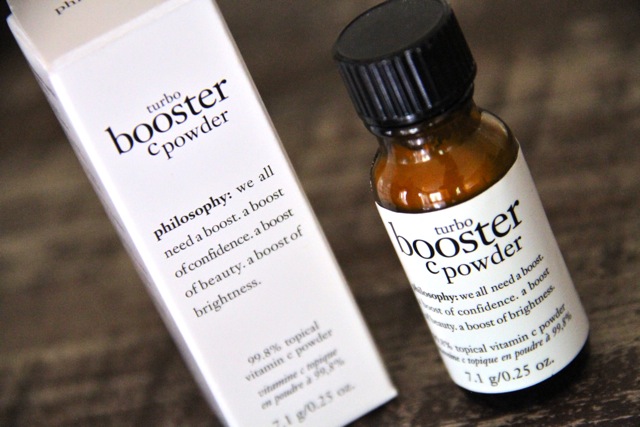 This stuff is basically a high-potency vitamin C for your face. Why do you want vitamin C on your face? Because it helps protect your skin against premature aging, while brightening and evening out your complexion. And let me tell you, it works. I've been using it for a few weeks now, and I've definitely noticed some big improvements. Not only is my face less blotchy and more even-toned, but my skin feels a lot smoother and more hydrated. All you have to do is mix a small scoop of the powder into your daily moisturizer and let it work its magic. This is definitely going to be part of my beauty regime for… ever.
. – . – . – .
. fitness .
Two words, three syllables. Out.door.walks.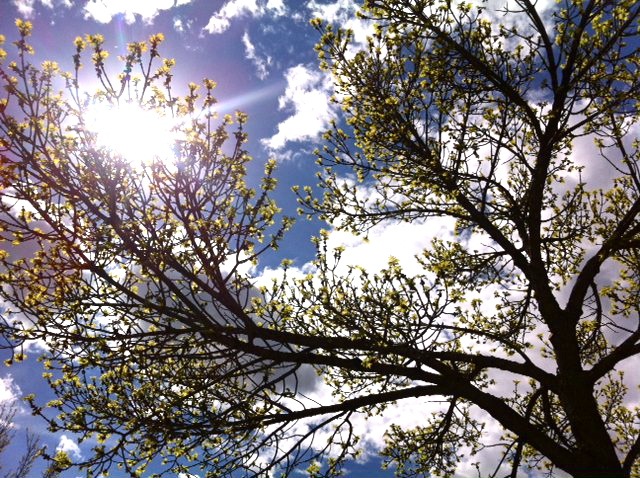 I'm so ridiculously happy that it's finally warmed up enough for me to be able to take my daily walks back outside, you have no idea. There still hasn't been anything really new on the fitness front around these parts, but I've been considering getting back into something. I'm not quite sure what or when, especially since what I've been doing has been working just fine, but you know how it is… it's always nice to be working towards some kind of goal.
. – . – . – .
. TV show .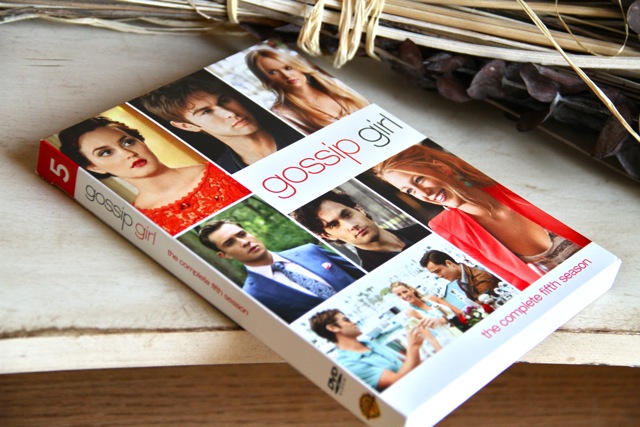 Gossip Girl. I never seem to be able to keep up to date with current shows… Part of this probably comes down to the fact that I don't have cable, but I think the fact that I don't like having to wait a week for a new episode to air to find out what happens plays a bigger role. I used to watch Gossip Girl way back in the day when it was still on TV, but I stopped somewhere around the 4th season and took a couple of years off. For whatever reason, I kind of got sucked back in this month, and by sucked in I mean: watching 3 or 4 episodes back-to-back pretty much every day. I can't help it! I need to find out what happens…
. – . – . – .
. blog .
May is one of those strange transitional months that doesn't usually end up seeing a lot of action. Things have been pretty quiet for the past 30 odd days or so, and while I did experience a few noteworthy changes in a couple different areas of my life, I'm still not quite ready to talk about them just yet. Instead, I:
. – . – . – .
How was your May? Anything exciting happen? Good, and YES… but I'll share more in time.
Any embarassing makeup stories to share? I've got plenty, but the first one that comes to mind is the blue glitter eyeshadow phase that I went through when I first started playing around with makeup. Not a good look for anyone, and I cringe just thinking about it…
Tell me some of your favorites from the past month!