I swear that everyone was talking about cookies on Friday. Blogs I was reading. People I was talking to. Commercials on TV. Cookies, cookies, cookies. Okay, so in reality the topic of cookies probably only came up about 3 or 4 times, but you know how when you want something, you suddenly start noticing it everywhere?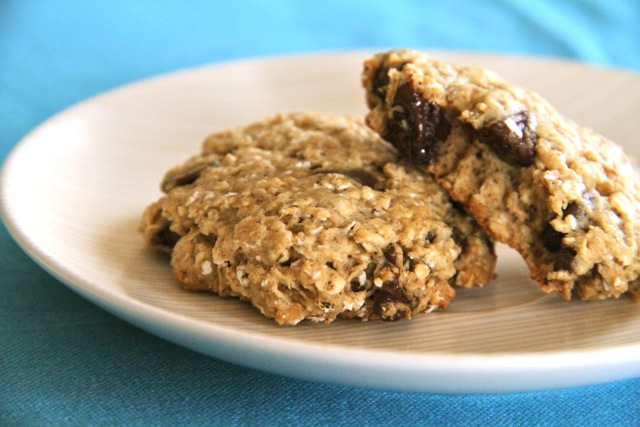 Oh yes, friends, I was craving cookies big time, and with good reason too – I can't even remember the last time I baked any 😯 Even looking through my blog archives didn't really reveal much.  All I know is that it's been well over a month, and for a self-proclaimed cookie addict, that's bordering well onto blasphemous. Sure, I can blame the neglect on cakes and muffins, but there really is no excuse. So, in an effort to make up for my blunder (read: satisfy my sweet tooth), I baked…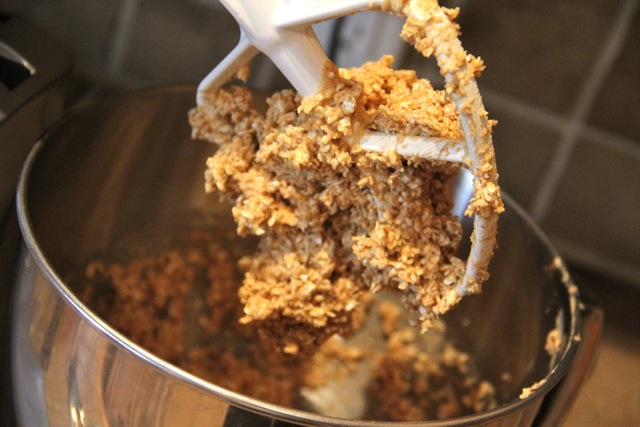 I ran into some problems though… First, I didn't know what kind of cookies to make. I knew I wanted oatmeal, but I didn't know what I wanted to toss in. Chocolate chips were an obvious choice, but – and don't laugh – so were raisins. Maybe I'm getting old, but oatmeal raisin cookies are becoming more and more appealing. Back in the day, I remember nearly having a fit whenever I'd bite into a raisin cookie thinking it was chocolate, but somewhere along the way, my hatred for wrinkly grapes was replaced by fondness, and now I may even prefer them – it really depends on the day. Luckily, there was a simple solution to my first problem – use chocolate chips in half the batch and raisins in the other.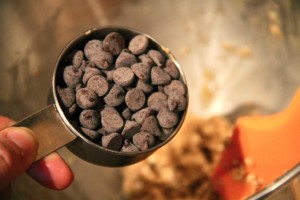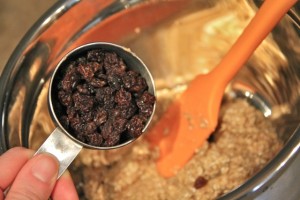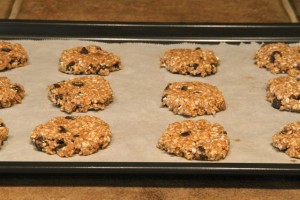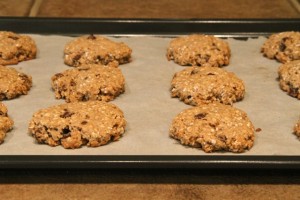 My second problem was a bit more complicated. Everyone knows that warm cookies taste the best with cold milk, but… I didn't have any milk on hand. I probably could have run over to my neighbor's (read: Starbucks) and asked for a cup, but that would have risked the cookies going cold on me, which would have defeated the whole purpose.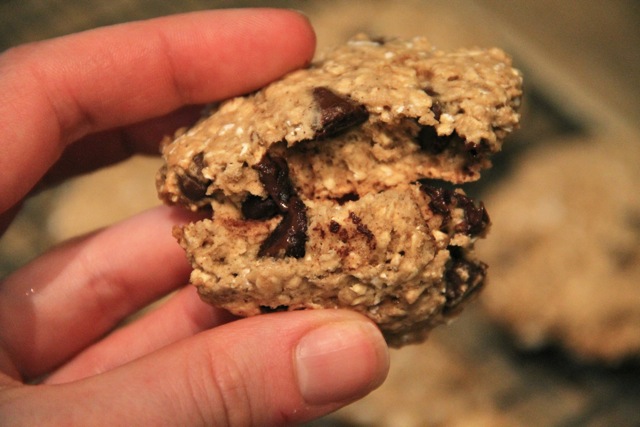 Solution? Warm cookies and cold ice cream…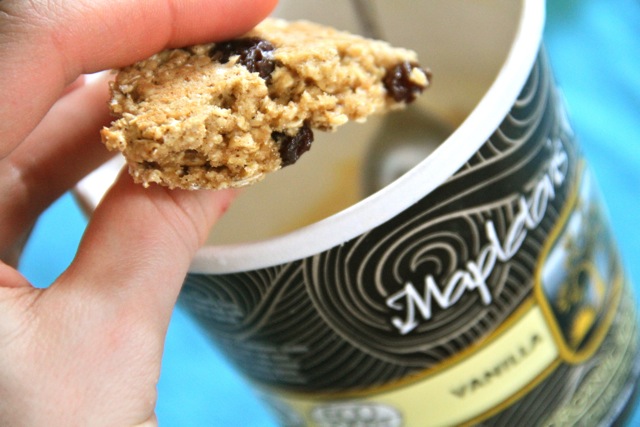 Oh.Em.Gee. This may come across as blasphemous, but I'm going to go ahead and say it anyways. Cookies and milk are overrated. Cookies and ice cream is where it's at.
Happy Sunday, friends!
. – . – . – .
Oatmeal cookies: with raisins or chocolate chips?
Do you lick the spoons/bowls even when raw eggs are involved? I can't do it. It's so tempting, but my fear of food poisoning keeps me away.