So I've been doing some thinking. Uh oh, here we go again. Yes, here we go again. Buckle up, friends. And maybe grab something tasty to snack on.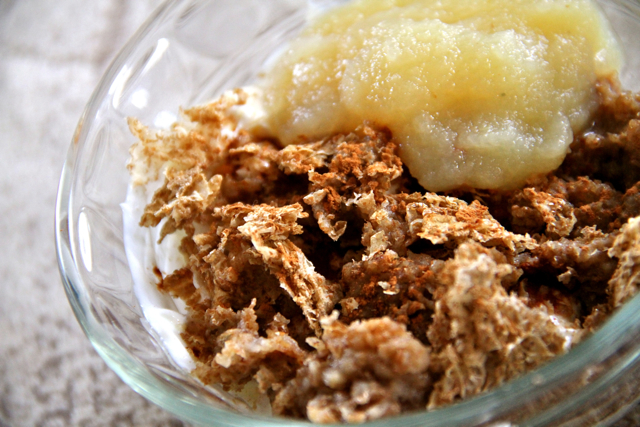 Plain  Greek yogurt, banana, Weetabix, applesauce mess.
A few days ago, I brought up the issue of a reader's responsibility to a blogger, and whether or not a reader should comment and bring to attention potentially disordered behaviours if a blogger is displaying them. Well, today we're going to flip the coin and talk about what kind of responsibility a blogger has to a reader.
If you recall, yesterday I briefly mentioned the increase in heart rate monitor pictures that seems to be sweeping the blog world. These pictures include things like duration of workout, average heart rate, maximum heart rate, and what likely catches most peoples' eye, the amount of calories burned – it's like society has trained our brains to automatically hone in and pay attention whenever the word "calorie" flashes across our field of vision.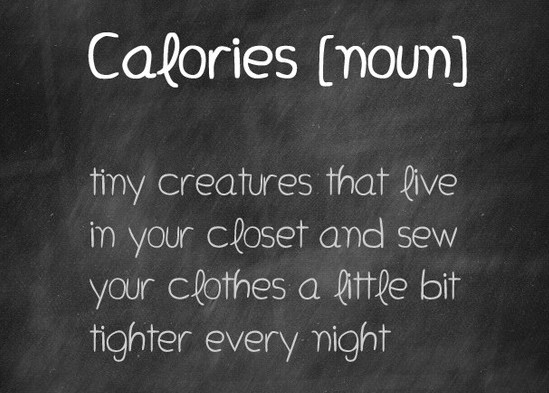 But I digress – back to HRMs.
When I asked you guys what you thought the motivation behind posting these pictures was, a few different answers popped up. One was to track personal progress. Another was to motivate. But the most common? "I have no idea, but it's not useful and needs to stop." Yeah. I'm going to have to go with the latter on this one.
If someone wants to use a HRM, then that's their prerogative. I can see how they can be useful training tools, but I choose to avoid them simply because I try and keep my life as number-free as I possibly can when it comes to diet and exercise. No calories eaten. No calories burned. No miles walked. No minutes spent exercising. No measuring. No weighing. None of that. Do I feel good? Yes? Then that's good enough for me.
But there I go digressing again. Back to the point…
How many calories a person burns is not only an extremely individual matter, but it seems to me like it should be a private one as well. Most people aren't quick to share how much they weigh or how many calories they eat in a day, so why the extreme willingness to show how many calories they burn? Not only is it not helpful to anyone else, but it provides a perfect breeding ground for unhealthy comparison; and in extreme cases, it even acts as a trigger for those who struggle with disordered thoughts.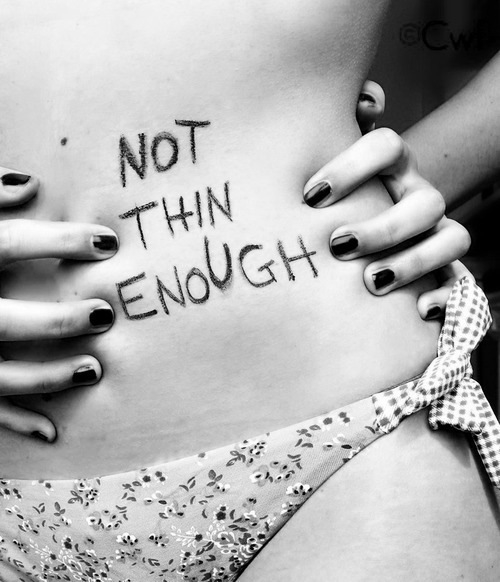 When a blogger projects a certain image in the public sphere, there's always the potential that someone is going to want to emulate it. That's something that I don't think a lot of bloggers realize – how big of an influence they have on their readers, especially en mass. When a lot of bloggers jump onto a particular trend, readers begin to see it as the new normal and feel like it's something that they should be partaking in as well; and if they can't? That's when the feelings of guilt and inferiority start to set in.
Personally, the HRM pictures don't really affect me either way. I'm not interested enough to like them, and not insecure enough to dislike them. But I do dislike the effect that I know they have on certain people. I'm thankful to be comfortable enough in my own routines to be able to roll my eyes and move on, but this certainly wasn't always the case. There was a time when seeing pictures like that would have triggered me into either trying to match those efforts in the gym myself, or restricting my intake if I couldn't – justifying that with the fact that if I wasn't exercising as much, then I didn't need to eat as much.
See the problem? Because I don't think a lot of people do.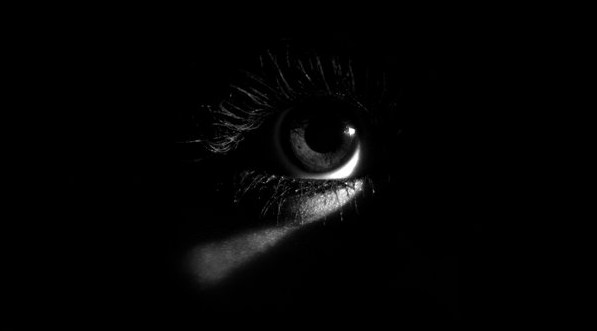 Maybe I'm just extra sensitive because of my own past struggles with an eating disorder, but I think more bloggers need to become aware of exactly who their audience is and start acting a little more responsibly. There are a lot of readers out there who are struggling with either disordered eating or full blown eating disorders, and what they see on the pages of a blog has the potential to do a lot of harm. It's all well and good to want to motivate others, but there are less triggering ways to do it.
Now, I'm not trying to step on anyone's toes, and I'm definitely not pointing any fingers. Not at all. Like I said, I honestly don't believe that most bloggers are even aware of the issue. It's just that I've been on the other side, as it were, so I know first-hand the negative effect that triggering images like that can have on someone that's struggling. Sure, one can argue that a blogger shouldn't have to feel like they need to walk on eggshells when it comes to what they post, and that readers should be the ones to take responsibility and avoid the things that trigger them, but it's not quite as simple as that. An eating disorder is a hungry illness, both literally and figuratively. It demands to be fed by seeking out the triggers that it knows will help keep it alive, so even though the person suffering knows they need to avoid certain things, sometimes it's impossible to look away.
So once again, I'd love to hear your thoughts on the subject. Do you think bloggers have a responsibility to their readers? Is motivating one person worth potentially triggering another?