You know those days where you're feeling great, everything's going according to plan, and you're rocking your to-do list like a champ? Yesterday was not one of those days…
It all started when I left home to go to church in the morning. I was waiting for the elevator to show (running down stairs in heels is a big no no), and the doors finally opened to reveal a cute little chihuahua, just riding the elevator all by himself. Awwww. I thought it was a little odd, but adorable nonetheless. Little did I know that what I assumed to be a cute and innocent little doggie was actually a bloodthirsty killer…
[Source] – my attacker was a light tan.
So… doors open, thing starts barking and scurrying about, and finally decides to latch on to my pant leg. Cuuuuuuuute. It was all of three pounds so no damage was done (to my leg or pants), but it was certainly an interesting way to start the day. And things only went downhill from there…
For whatever reason, I started to feel really sick while I was sitting in church. Lightheaded, cold, tired – all sorts of dazed 'n' confused. Although I'm not 100% sure what caused it, I have a feeling it had something to do with the weather… Hear me out. I have chronically low blood pressure, which usually isn't too much of a problem, but overcast/rainy days and falling atmospheric pressure can easily make it one. I managed to make it through church okay, but I really wasn't feeling up for anything after that – I didn't even keep with Sunday tradition and make a pit stop at the bakery to pick myself up a treat. Le boo. I did grab a coffee, which often helps when I start feeling that way… buuuuuuut yesterday it didn't. Le boo times two.
And I'm going to stop there before this turns in to a full-blown pity party, because really, despite feeling kind of crappy and not getting everything I wanted done (besides grocery shopping, because… food… duh), I still had a pretty good day. So let's take a look at the good things from yesterday, shall we?
There was breakfast…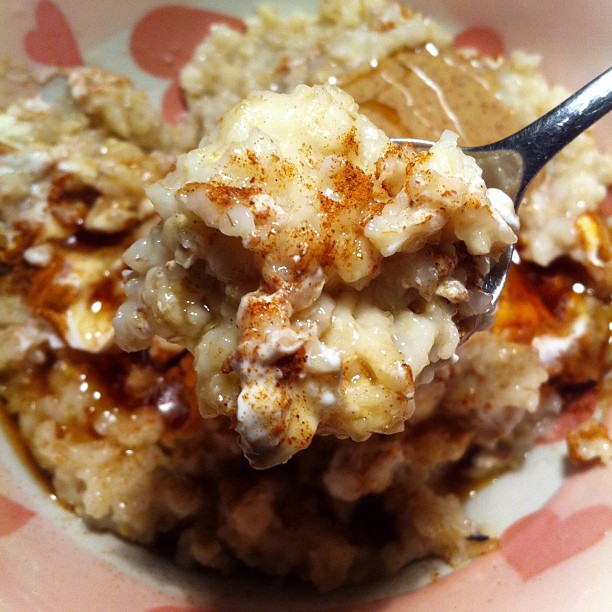 The first bite is always the best. Why? Because it's the most pleasing to the tastebuds (habituation kicks in after a while and things don't taste as good) and you know you still have a whole bowl ahead of you to enjoy.
Time with J…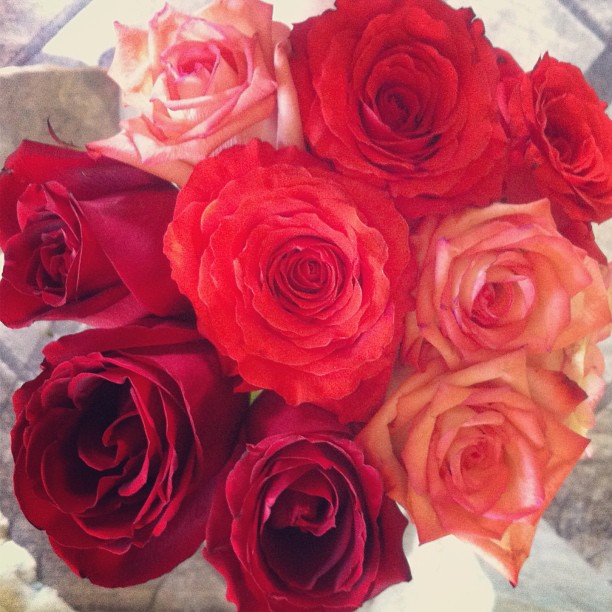 I think I found myself a keeper <3
Time on the mat…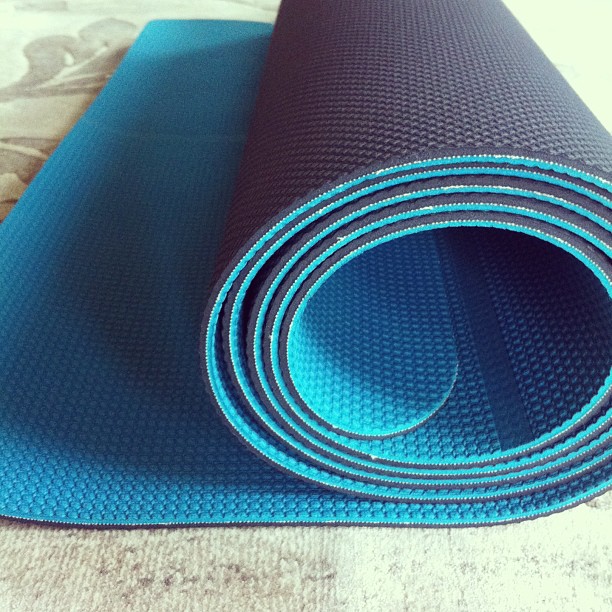 Some days you just really need to stretch it out and breathe.
Time in the grass…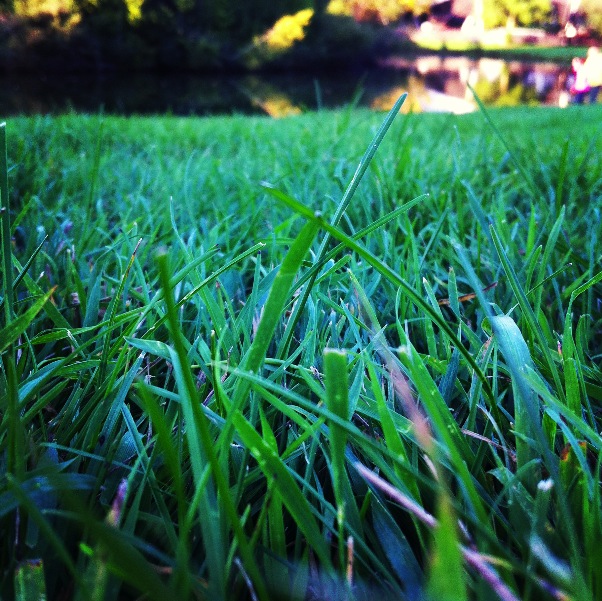 There's something about laying out in the grass without anything getting between you and the ground that feels so good.
Kabocha…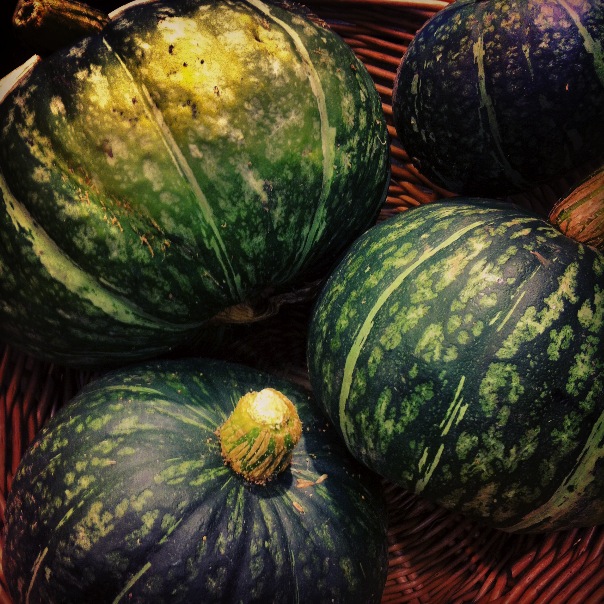 Definitely pushing the limits when it comes to how much I can eat before I'm nursing a squash belly.
Mom's apple coffee cake…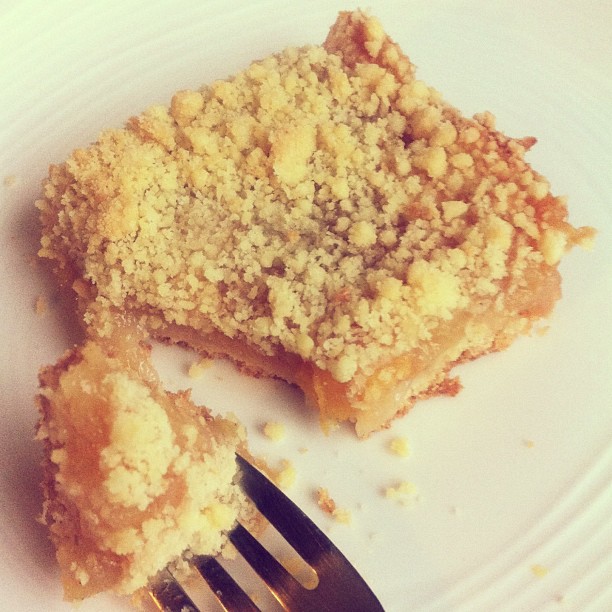 It may not have been a scone from Duchess, but it was still damn good. Mom <3
Aaaaand that evening bike ride through the river valley…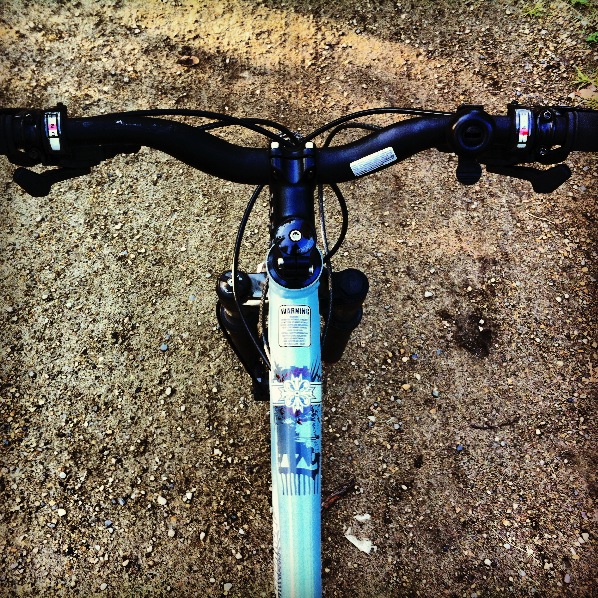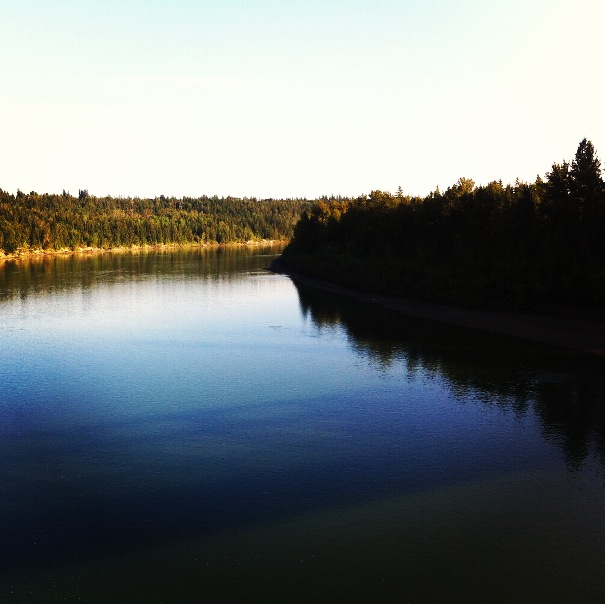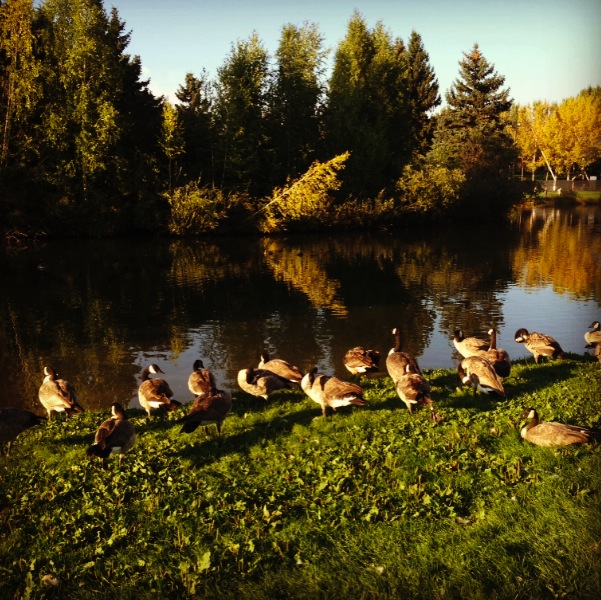 In retrospect, going for a trail ride while nursing a squash belly may not have been the very best life decision, but hey… a little bit of discomfort is good for developing character… or something 😯
So that's that – the highlights of what was otherwise kind of a wonky day. You want to know one of the [many] things I love about blogging? It really forces me to look back and take notice of the positive aspects of my day. Since I don't want to be a Debbie Downer and whine and mope too much, I try to focus on the positives when I write… and while all the talk of sunshine and rainbows may be one of the reasons that blogs can come across as being unrealistic, another side effect is that they just make you more positive in general – kind of like writing down things that you're grateful for. Everyone has crap to deal with, everyone has bad days. But there are good things even in those bad days – it just comes down to noticing them.
What do you guys think? Does focusing on the positives make a blog unrealistic or a good places to feel inspired/motivated?