1. Let's start by rounding out Birthday Week with day #6…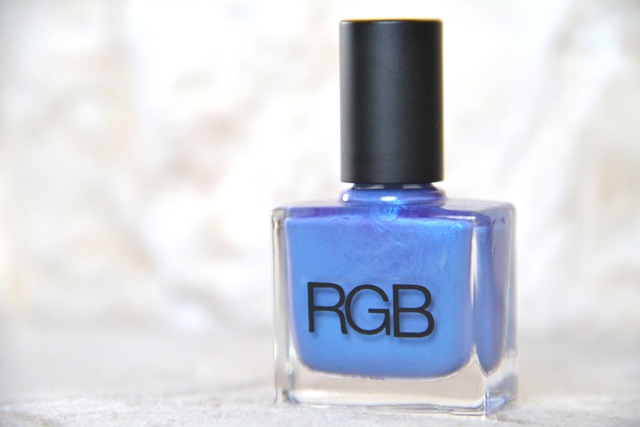 Cerulean from RGB Cosmetics (smitten).
2. … and day #7…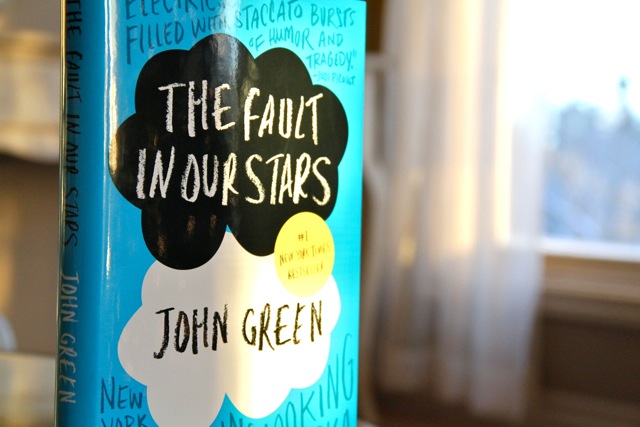 The Fault In Our Stars by John Green.
3. Speaking of day #7 (Friday), a huge, HUGE thank you to Arman, Sam, Davida, Heather, Miss Polkadot, Becky, Lucie, and Gina for giving me one of the sweetest blogger birthday surprises ever. You guys… gah! Heart.was.melted.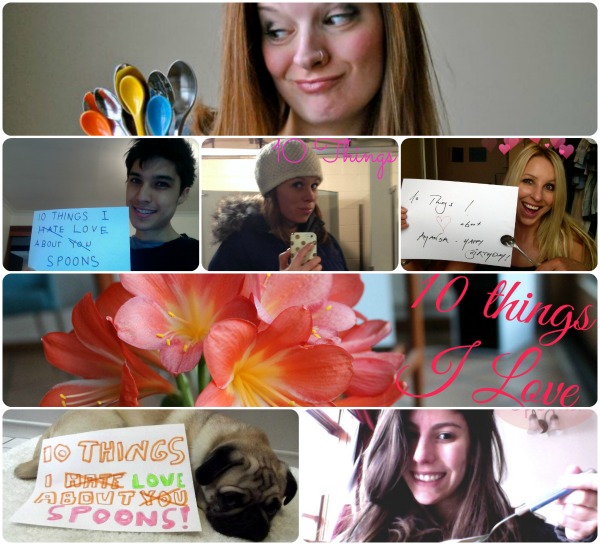 4. And it melted again on Saturday thanks to all of the Tweets, e-mails, texts, comments, and DMs you guys sent me. Talk about being completely overwhelmed in the best possible way. Love you. So much.
5. So my actual birthday… it was freaking cold…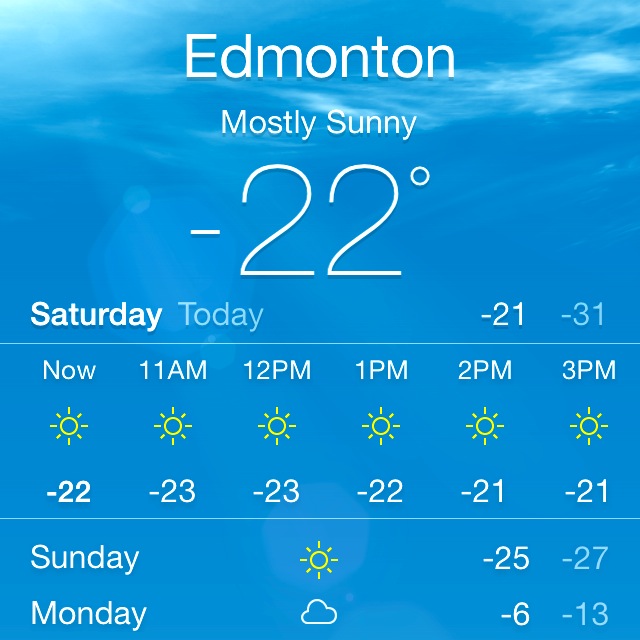 6. And it felt even colder if you take the windchill into account…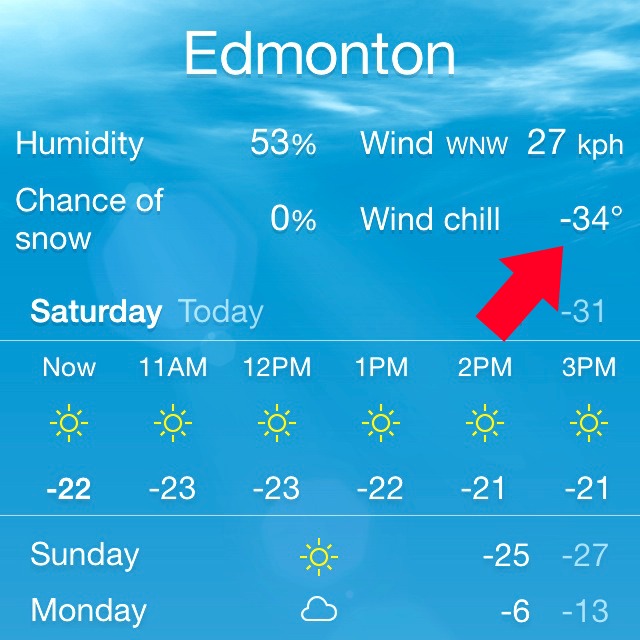 7. But apparently this is the norm. I can't even tell you how many times my mom has not-so-subtly brought up the fact that it was something like -30C (-22F) the night I was born, to which I simply reply that she should have planned things better…
8. I woke up way too early, which was incredibly annoying because: a) everyone else was sound asleep for a few solid hours, and b) there was nowhere to go and nothing to do (read: I was lonely and bored).
9. Buuuuuut it was kind of a blessing in disguise because it gave me a chance to catch up on some work that I needed to do. Yes… work. On a Saturday. On my birthday. I'd like to say that 29 will be the year where I stop procrastinating, but that's not likely to happen.
10. Birthday pancakes happened, though…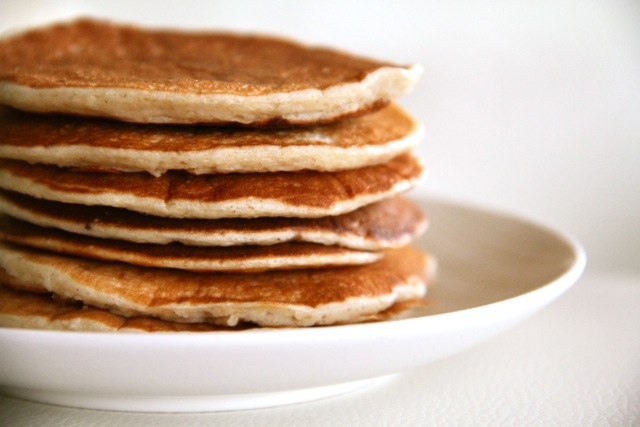 11. As did a [free] birthday cappuccino…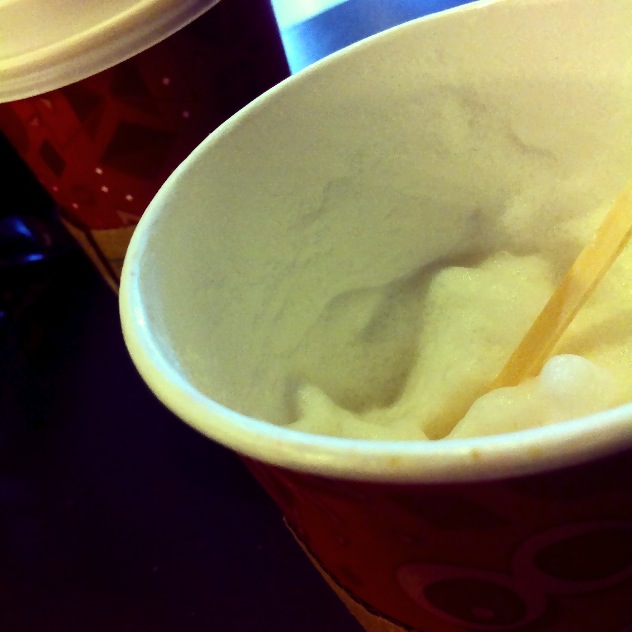 12. And [free] birthday Sephora samples…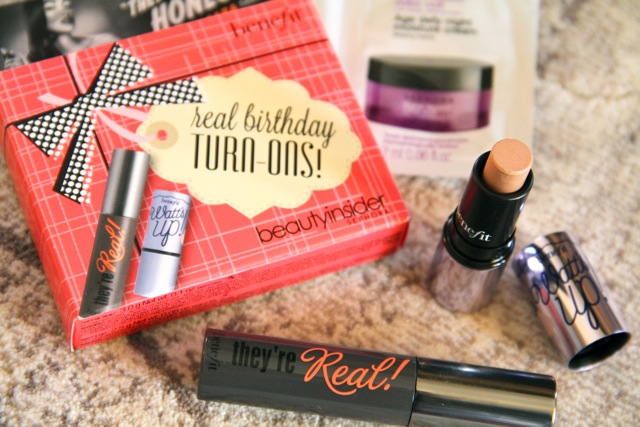 13. I especially got a good kick out of these ones…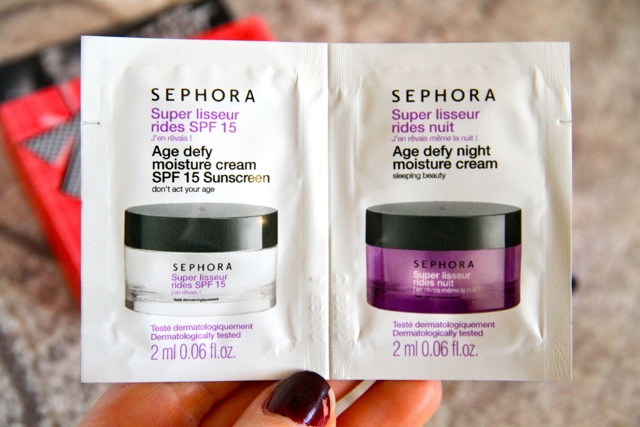 14. … because I don't feel a day over 12…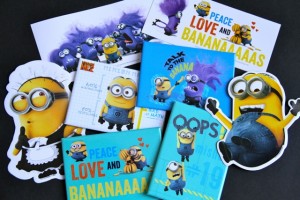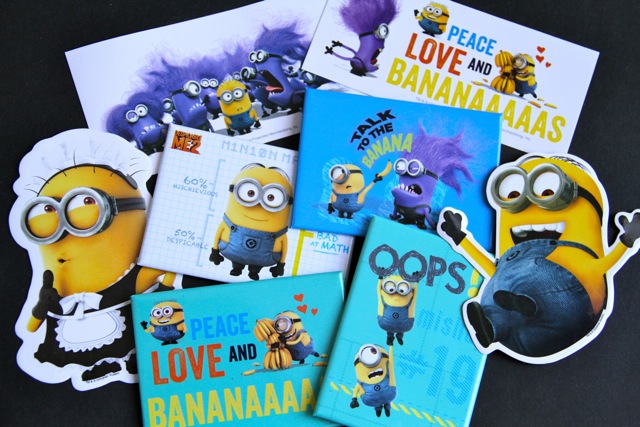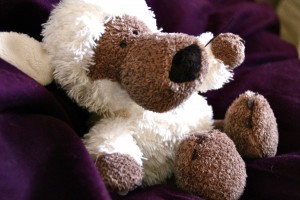 15. … or look a day over 20 (even when I try to pull a serious face)…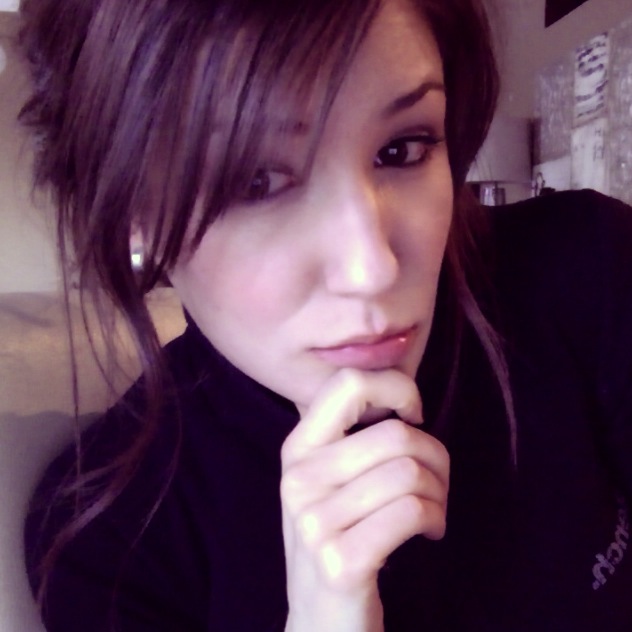 16. … which I'm sure I'll appreciate a lot more when I'm 50 and look like I'm 30, because it was kind of annoying when I was 28, in Vegas, and continuously getting carded and told that I'll have more fun when I'm "legal." But I digress.
17. Once again, there were balloons…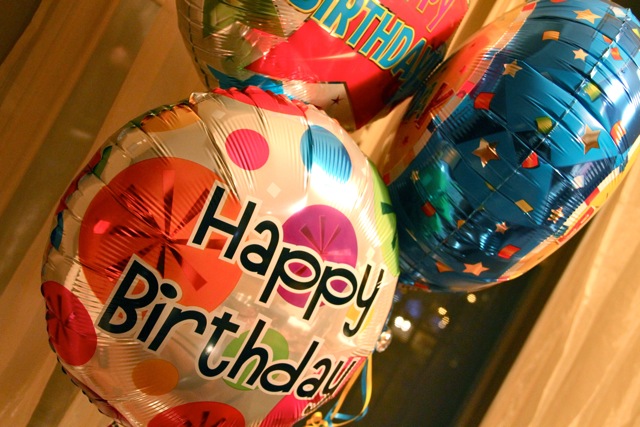 18. … and flowers…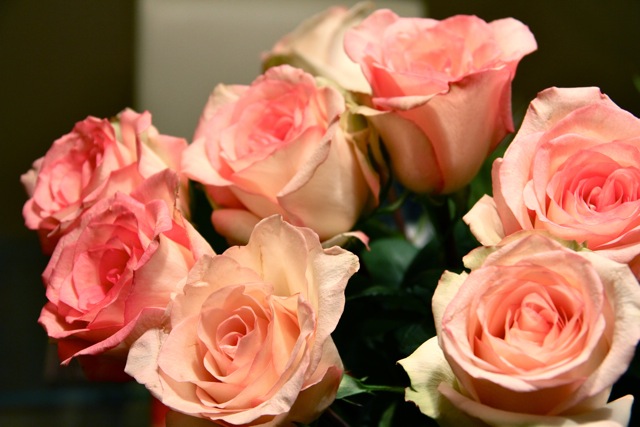 19. … and one of the cutest perfume bottles I've ever seen…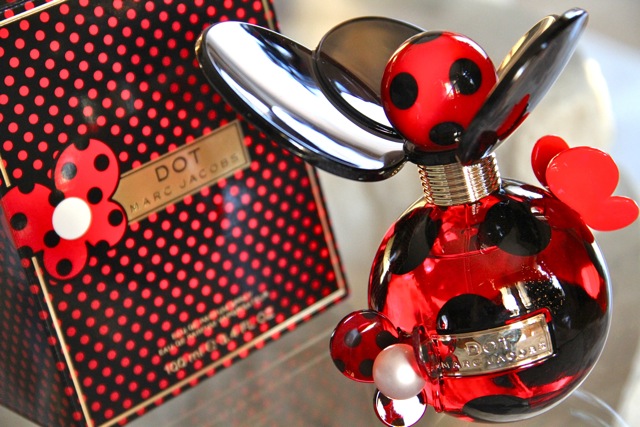 Dot by Marc Jacobs.
20. I ran into an old friend from high school that I hadn't seen in a handful of years and he actually remembered that it was my birthday. Awwwr.
21. The celebration(s) were pretty low-key. I've found that the older I get, the less I care about having a big birthday bash. Well, that and I'm just kind of partied out after Christmas and New Year's. Oh, and the cold… Have I mentioned the cold?
22. That being said, this year there was a night out for pizza and movies with friends (Saturday), and a night in for dinner with the family (Sunday).
23. Birthday calories never count.
24. Thank goodness, because — this…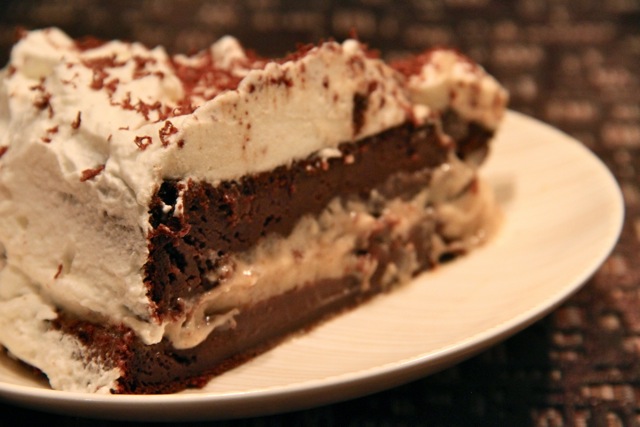 25. I didn't end up choosing any of the cakes from my very important decision post… but I did end up taking certain aspects of each cake and combining them into one super cake. The base was a fudgy adaptation of this chocolate honey cake; the middle layer was a whipped caramel almond butter cream (inspired by this almond butter cup brownie cake); and the whole thing was topped with whipped cream and chocolate.
26. It.was.freaking.epic 😯 😯
27. That being said, I'm so sugared out after the past couple of weeks, that all I want to do is chew on carrot sticks and drink peppermint tea.
28. I got a big kick out of reading the 29 Awesome Things About Being 29. (thanks Sam!). #s 1, 6, 17, 21, 24, 25, and 29 are especially true. Fabulous.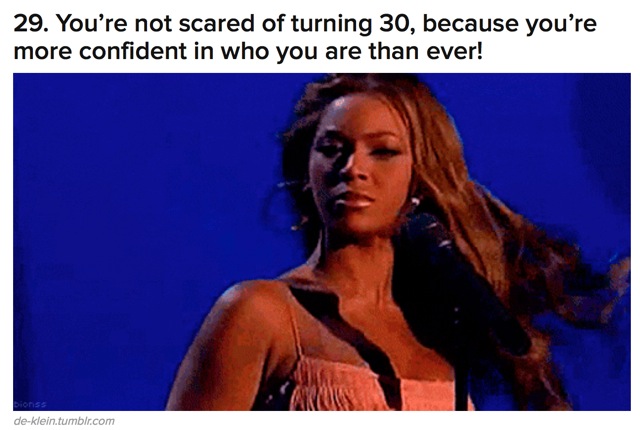 29. Yessss… I have a feeling 29 is going to be an awesome year…

Any other January babies out there? (if not, when's your birthday?)
What kind of cake did you have for your last birthday?
Tell me 3 random things from your last birthday! 😀