Heyyyyy hey! Happy Sunday 😀
How's your first week of 2014 been? I guess that might not really be a fair question since a lot of us don't get back into the "real world" until tomorrow, but I need something to open my post with, so we're going with that 😉 And try not to hate me, but I'm kind of, sort of, maybe looking forward to getting back into a normal routine tomorrow… The first Monday of a new year and the first Monday of being 29? I dig it.
Yessss… 29. I owe you guys a birthday recap, but that'll be up tomorrow because today is all about spreading the link love 😀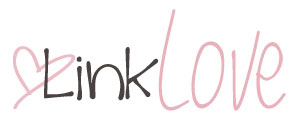 In my head…
. fitness .
For Fitness, Intensity Matters via NYTimes.com.
Why HIIT is all the rage these days…
. health .
Why Your Metabolism May Be Out of Whack and How To Fix It via Mrs. Murphy's Law of Fitness.
Sometimes our best intentions actually end up working against us…
Make A New Kind Of New Year's Resolution via CNN.com.
"Losing weight" is so 2013. Make 2014 a year to get healthier with these great tips.
Think Yourself Healthy via Health.com.
"If you imagine an experience, the brain stimulates itself in the same way as if you were doing it"
. happiness .
10 Ways to Stop Treating Yourself via Marc and Angel Hack Life.
"Your relationship with yourself is the closest and most important relationship you will ever have."
When It Isn't Convenient via Hungry Runner Girl.
Our true character shows during the times where things aren't going our way.
9 Steps to Reach Any Goal via Fitness Magazine.
Great tips on how to get out of that state of inertia.
23 Reasonable Things Every Person Should Resolve To Do In The New Year via Thought Catalog.
They had me at reasonable… Some great suggestions for 2014.
. beauty .
Is Nail Polish Harmful via NYTimes.com.
Do your best to buy polishes that are free of the toxic trio (formaldehyde, toluene, DBP).
. blogging .
8 Blogging Etiquette Tips via Dancing In The Rain.
Blogging is all about community, and behaving kindly will get you far.
Get Organized and On Track This Year With Your Blog via A Mom's Take.
Why having an editorial calendar for your blog is a good idea.
31 Writing Prompts to Kick Off 2014 Right! via The SITS Girls.
A great list of blog topics for when that pesky writer's block hits hard.
How To Increase Your Pinterest Traffic via Apple of My Eye.
Pinterest can drive a huge amount of traffic to your blog. Great tips on how to make it happen!
10 Things To Let Go Of On Your Blog in 2014 via The SITS Girls.
If blogging feels like a burden, it might be time to let go of some things and lighten the load…
For my belly…
42 Healthy and Portable Fridge-Free Snacks via Greatist.
Shameless self plug

But really… some awesome snack ideas here.
How To Make The PERFECT Green Smoothie via Hungry Healthy Girl.
Great tips on how to add some extra nutrition into your smoothies! Now if only it would warm up…
Dairy-free Banana Chocolate Pudding via Greatist.
Bananas, chocolate, and coconut butter? So simple. So good.

So really… how's 2014 treating you so far?
Three things you did yesterday; three things you're going to do today. Go:
Yesterday: grabbed coffee with a friend, baked cake, dinner with friends
Today: church, EAT CAKE!!!, dinner with family