Happy What I Ate Wednesday friendly faces! 😀
I just realized that I start all of my WIAW posts the same way, but you guys know how much I dislike writing intros, and because I've been crazy short on time lately and can't spend 20 minutes trying to write out a few starting few lines, we're going to go with this intro indefinitely.
Time. Oi. Why does it always feel like I either have too much of it, or nowhere near enough? What happened to the happy medium? Or does it exist and I simply don't notice it when it happens? Whatever the case may be, life's been a little crazy lately, and my eating habits have definitely reflected that…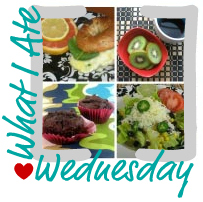 Breakfast…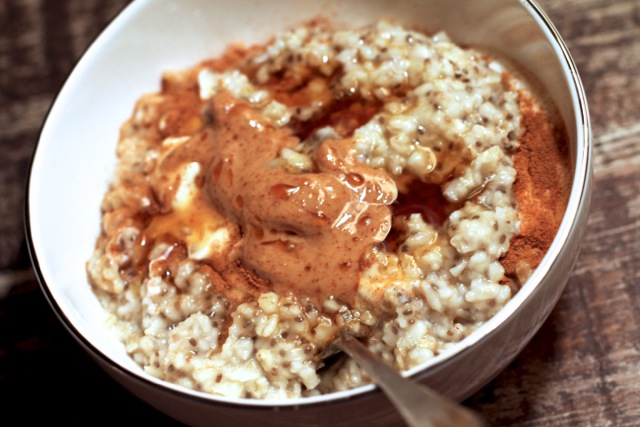 Quick oats cooked with ~1 Tbsp. chia seeds, then layered with plain Greek yogurt and topped with honey, almond butter, and cinnamon.
Not much to say about breakfast other than I'm still loving chia seeds in my oats. Breakfast seems to be the only meal of the day where I can sit down and eat in peace… or at least it feels that way since that's the only time where I actually allow myself to do that. Being self-employed and working from home is awesome for the most part, but it makes it a lot harder to disconnect and stop working, especially because your success heavily depends on how much time you put in. Aaaand end tangent… back to the food.
Morning snack…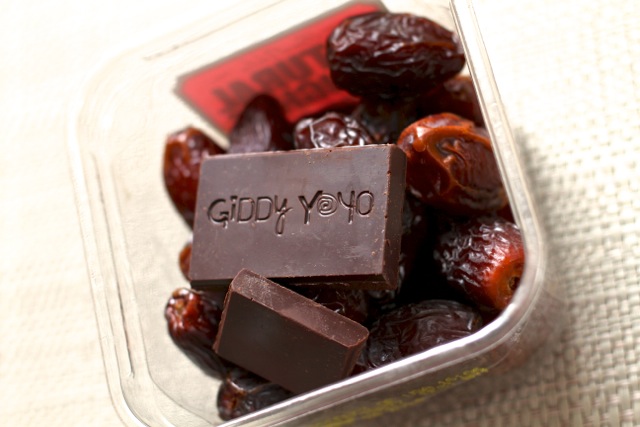 A few squares of Giddy YoYo chocolate and some dates.
Dried fruit is my kryptonite — no joke. If left to my own devices, I can easily polish off a small bag of dried apricots, figs, or dates without so much as batting an eyelash. I used to do the same thing with candy, and while I suppose it's a good thing that I've switched over to nature's candy, a little moderation wouldn't be a bad thing. Oh, and the combination of dates and chocolate has currently replaced my love of the combination of dates and almond butter. To.die.for.
Lunch…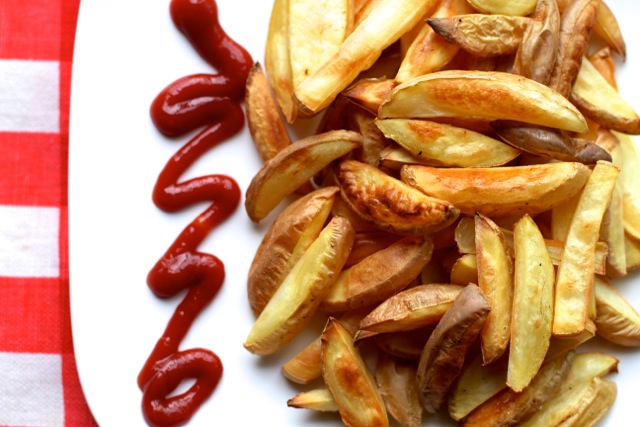 Homemade baked fries with ketchup… x10.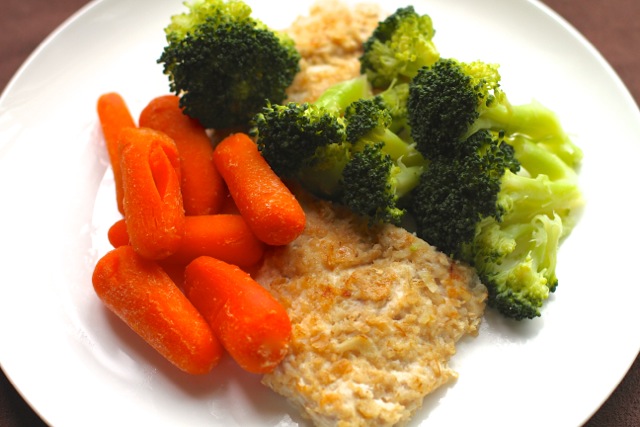 … aaaaaaand oatmeal breaded chicken with some steamed veggies.
Apparently I was really craving potatoes, because I literally heard choirs of angels sing when I took my first bite. Or maybe I just needed some fries in my life Either way, lunch was amazing… and eaten in two parts. Because I didn't plan ahead and my chicken was hanging out in the freezer, it was still kind of solid by the time I decided I wanted to eat it; and because I was starving and not willing to sacrifice any limbs, I ate the fries first and the chicken about an hour later. Whatever works!
Afternoon snack…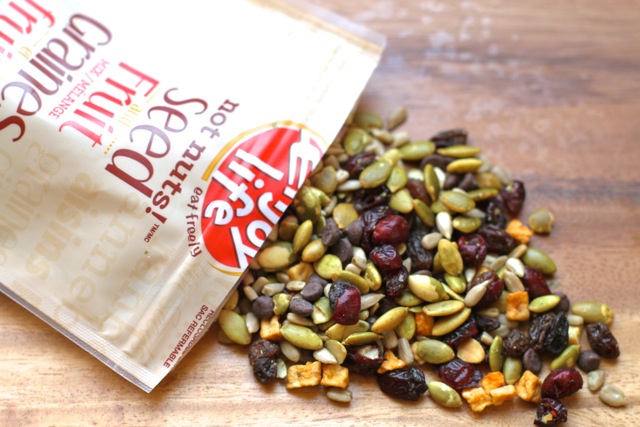 Enjoy Life Mountain Mambo trail mix.
Trail mix is deadly. This is a fact. Google it. Actually, trail mix can be deadly for me if it has peanuts in it, but that's besides the point. What I was trying to get at was that I have basically no self-control when it comes to trail mix. None. Give me a bag, and I'll probably give you back 1/4 of it. If that. But come on now… a serving size is, what? 1/4 cup? Who can stop at that much?!? That's barely enough to get a taste for it, and they're trying to tell me I have to stop? Not happening.
Dinner…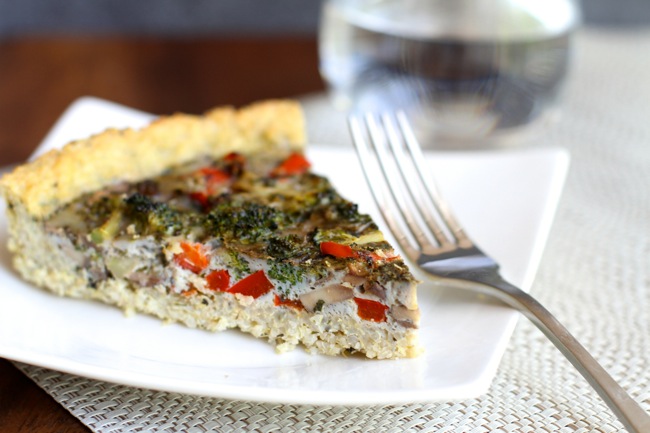 Egg and veggie quinoa pie — another recipe I made for Savory Style.
Despite the fact that the added work can sometimes stress me out, one of the great things about developing recipes for a site other than my own is the fact that it forces me to get creative and try new things… which I then get to eat 😉 This recipe should go live by the end of this week, so make sure to follow me on Facebook and Twitter to be the first to know!
Evening snack…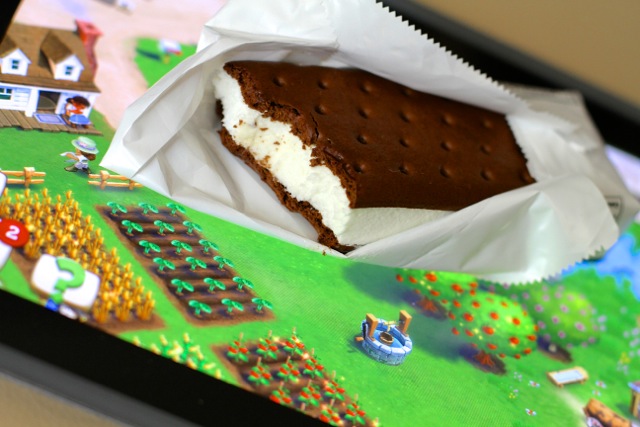 Chapman's Vanilla Sandwich with a side of Farmville.
You guys… I can't stop with these sandwiches — they're so good! And at least they're neatly portioned out, 'cause yeah… I can't even tell you how many times I've sat down with a tub of ice cream, only intending to eat a few bites, and then polished off at least half of it. Oops? But don't even try to tell me that you haven't done the same thing, because then I'll have to resort to singing: "Liar, liar, pants on fire, hanging from a telephone wire." <– which made a lot more sense when I was 10 years old.
So yeah! When life gets crazy, my eating habits follow suit. I end up snacking a lot more, which is why I didn't show portions of my snacks — I just kind of grab a bag/box of whatever it is I'm munching on and eat until I've had my fill. This is probably where something like meal planning and food prep would probably come in handy, but I'm still trying to get over my distaste for both of those things, so until that happens, I'll… "just keep swimming snacking"
See you guys tomorrow for Thinking Out Loud! 😀

Do your eating habits change when you get really busy?
Which fast food place makes the best fries?
What food makes portion control go out the window for you?
More places to find me!
E-mail — [email protected]
Twitter — runwithspoons
Facebook — runningwithspoons
Pinterest — runwithspoons
Instagram — runwithspoons
Bloglovin — runningwithspoons