Happy Halloween!
Finally, eh? It only feels like we've been waiting forever for it to come around, and now that the spookiest day of the year is finally here, the only thing I'm afraid of (thanks to my wimpy avoidance of scary movies 😉 ) is the fact that I may have bought a little bit too much of this stuff…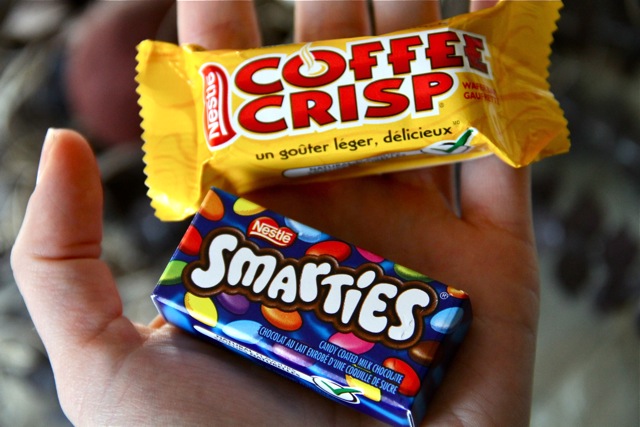 I'm currently camping out at home watching Nightmare Before Christmas with a big bowl of candy approximately 7 feet away from me, and although it still might be a little bit too early to tell, the trick-or-treater pickings are looking pretty slim this year. Where are all the kids going?! And what am I going to do with ~100 mini candy bars?!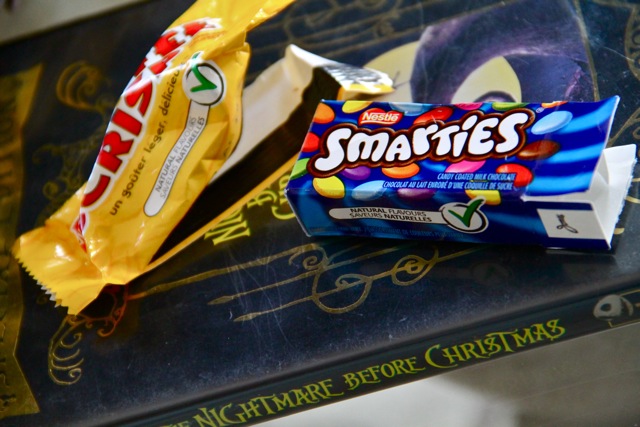 Eat some of them, obviously; but as much as I love candy and believe that it's totally part of a healthy diet, even my seemingly insatiable sweet tooth has it's limits. And yes, I did just say that candy is part of a healthy diet…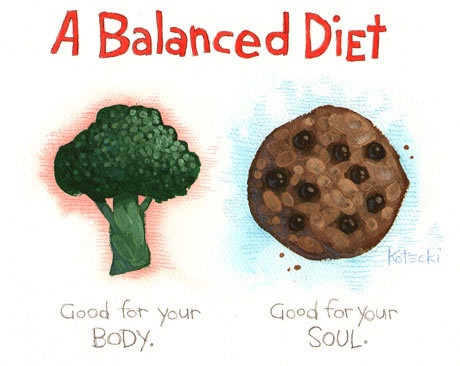 A few years ago, I was all about completely obsessed with eating clean 100% of the time. No sugar. No junk food. My cookies were made with applesauce, my chocolate was basically unsweetened cocoa powder mixed with water, and my ice cream was… well I don't even want to think about what my ice cream was. Let's just say there was nothing creamy about it and leave it at that. Think frozen and slightly thawed almond milk. Yeah.
Was my diet tasty and exciting? I sure as heck tried to convince myself that it was! Did it make me any healthier? Ehhhh… maybe in the very beginning. Eventually the constant stressing, obsessing, and coveting began to take their toll, and it wasn't long before my health began to suffer as a result.
See here's the thing… you can be as diligent as you want when it comes to trying to adhere to an 100% clean way of eating, but your efforts are all for naught if your mind isn't in a good place. Honestly, stressing over trying to eat a 'perfect' diet is probably doing you more harm than if you were to actually eat that less-than-perfect diet. And what the heck is a perfect diet, anyways? It's not a set number of daily calories or a golden ratio of carbs, proteins, and fats – it's eating in a way that makes you feel your best. It's nourishing your body with wholesome foods and satisfying your soul with tasty treats. It's being flexible enough to adapt to changing situations and circumstances – sometimes you eat more, sometimes you eat less; sometimes you eat clean, sometimes you don't. That's what healthy is to me.
And this is what it looks like…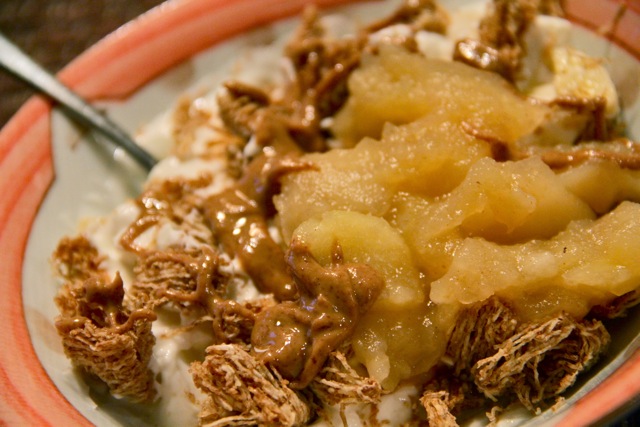 Starting the day with my favorite breakfast: plain Greek yogurt mixed with a sliced banana and then topped with Kashi Cinnamon Harvest, roasted almond butter, and homemade chunky applesauce (Ksenija, you've created a monster!)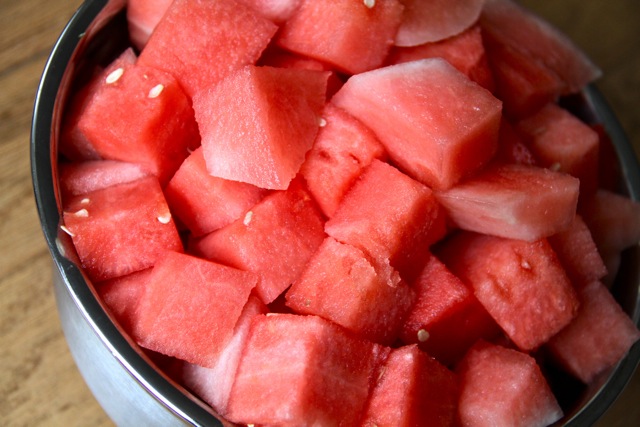 Giving in and not questioning my crazy cravings. Don't judge me.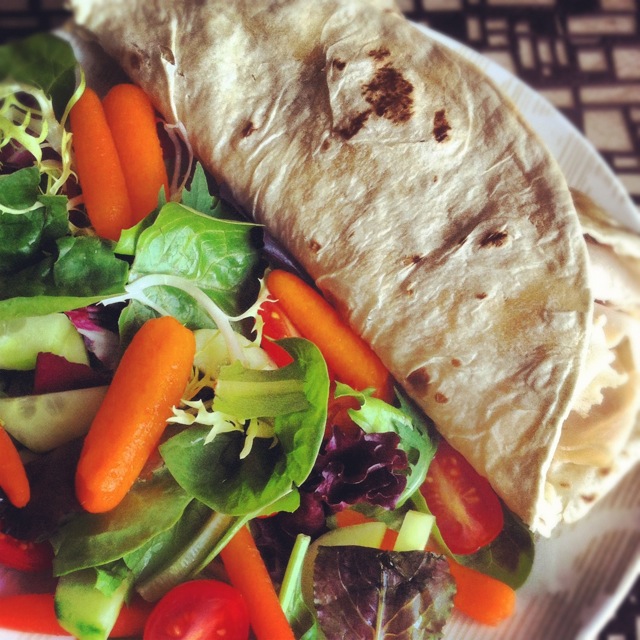 Doing my best to get some daily veggies in, even if they only amount to a couple of random handfuls at lunch. Every little bit helps, and besides… everyone knows that the cheesy turkey melt is the star of the show anyways.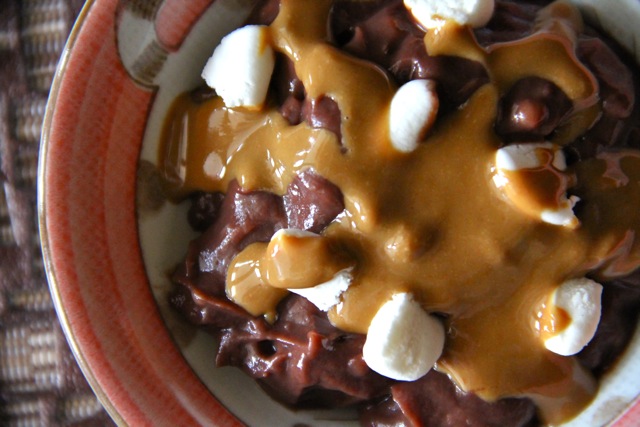 Satisfying my soul with indulgent snacks – Chocolate pudding topped with almond butter and mini marshmallows thrown in for good measure. The only thing that would have made this better is if I had crushed graham crackers.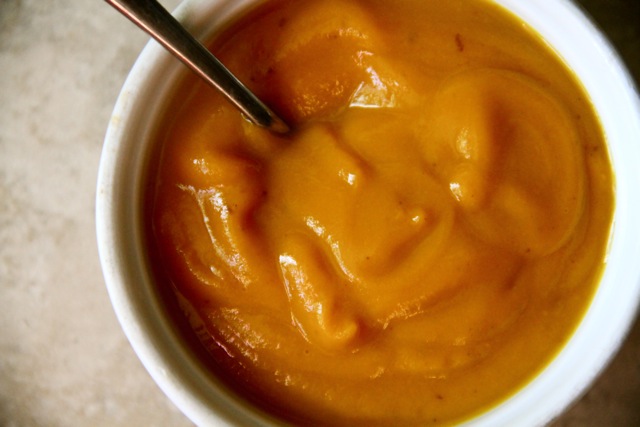 Nourishing my body with wholesome snacks – Homemade pumpkin pudding (½ cup pumpkin puree, ¼ milk, 1 Tbsp. vanilla pudding mix, 1 date, and a dash of cinnamon/nutmeg/cloves blended up).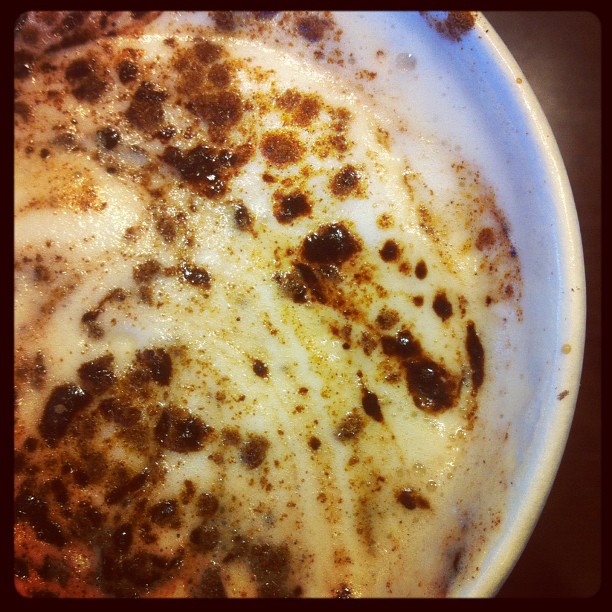 Treating myself daily – Starbucks cappuccino with a sprinkle of chocolate.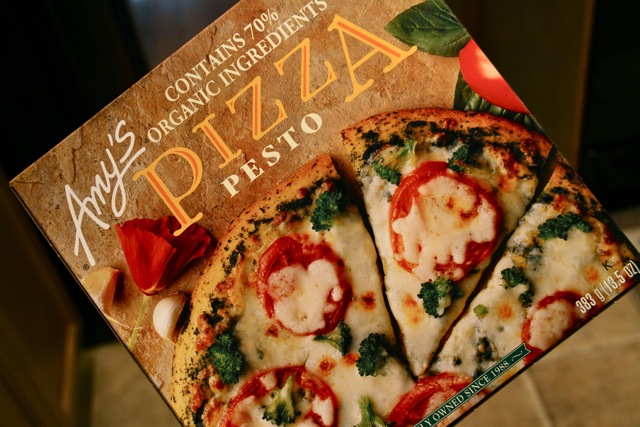 Not stressing about not making everything from scratch. Homemade foods are great, but sometimes there's just no time or desire and that's perfectly okay. I'm not Superwoman, and my friend Amy makes one good pizza.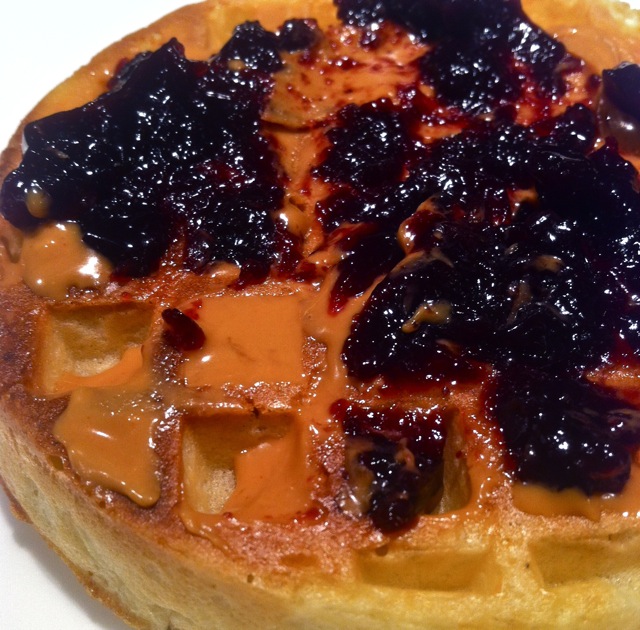 Never going to bed hungry. No matter how late it is, I always eat before I go to sleep. This almond butter and [blueberry] jam waffle was probably eaten somewhere around 10:30 last night and it lulled me right to sleep.
. – . – . – .
Health, to me, means caring for your body, but never at the expense of your mind. It means being flexible, seeking balance, adopting a carefree attitude, and enjoying the entire process. It's means being able to admit when something that's 'supposed' to work just doesn't and going on to make the necessary changes instead of being stubborn and trying to stick it out. True health is a beautiful thing, and one that's definitely worth celebrating.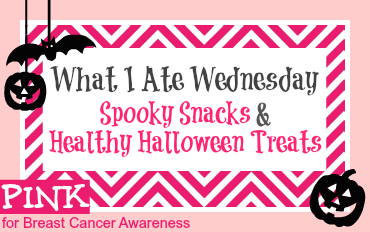 . – . – . – .
What does true health look like to you?
What are some of your truly healthy habits?