And just like that, it's the day before Halloween. Dun, dun dunnnnn.
Maybe it's just me, but does anyone else have the strange feeling that Halloween already happened like… 2 weeks ago? I have no idea what it is, but the whole thing just feels really drawn out this year. Bizarre 😯
Nevertheless, tomorrow is October 31, and while I usually reserve the last day of the month to do a monthly favorites post, the fact that it's Halloween means that this month's post gets pushed up a day. So without further ado, these are some of the food, fashion, fitness, and other random things that I've been obsessed with in the month of October.
. – . – . – .
. Food Favorites .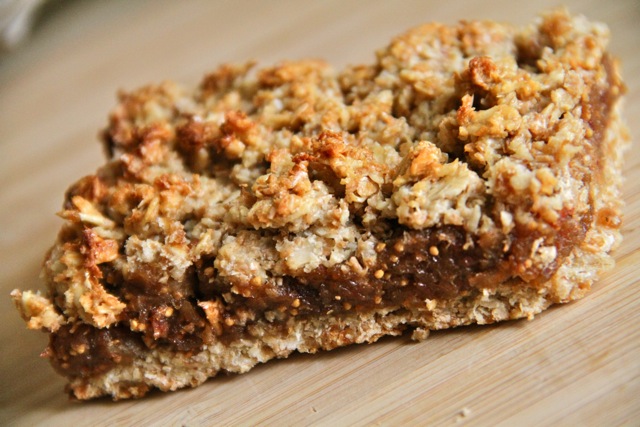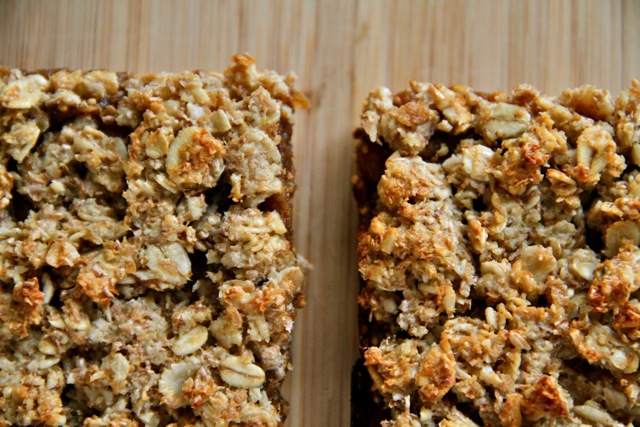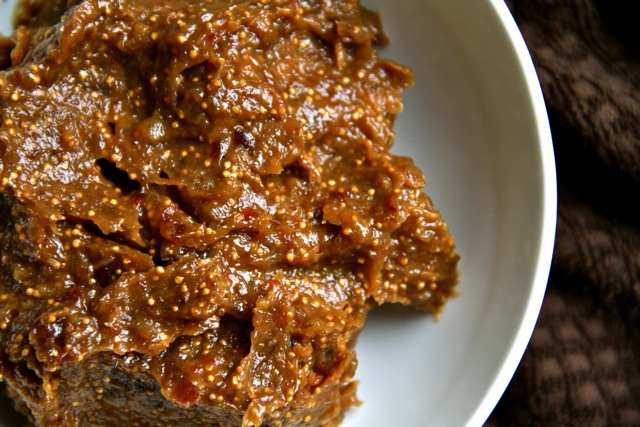 I made these for the first time waaaaay back in the beginning of October, and loved them so much that I had to make them a few more times throughout the month as well. They make a perfect snack for when you want something sweet and satisfying, yet still relatively healthy.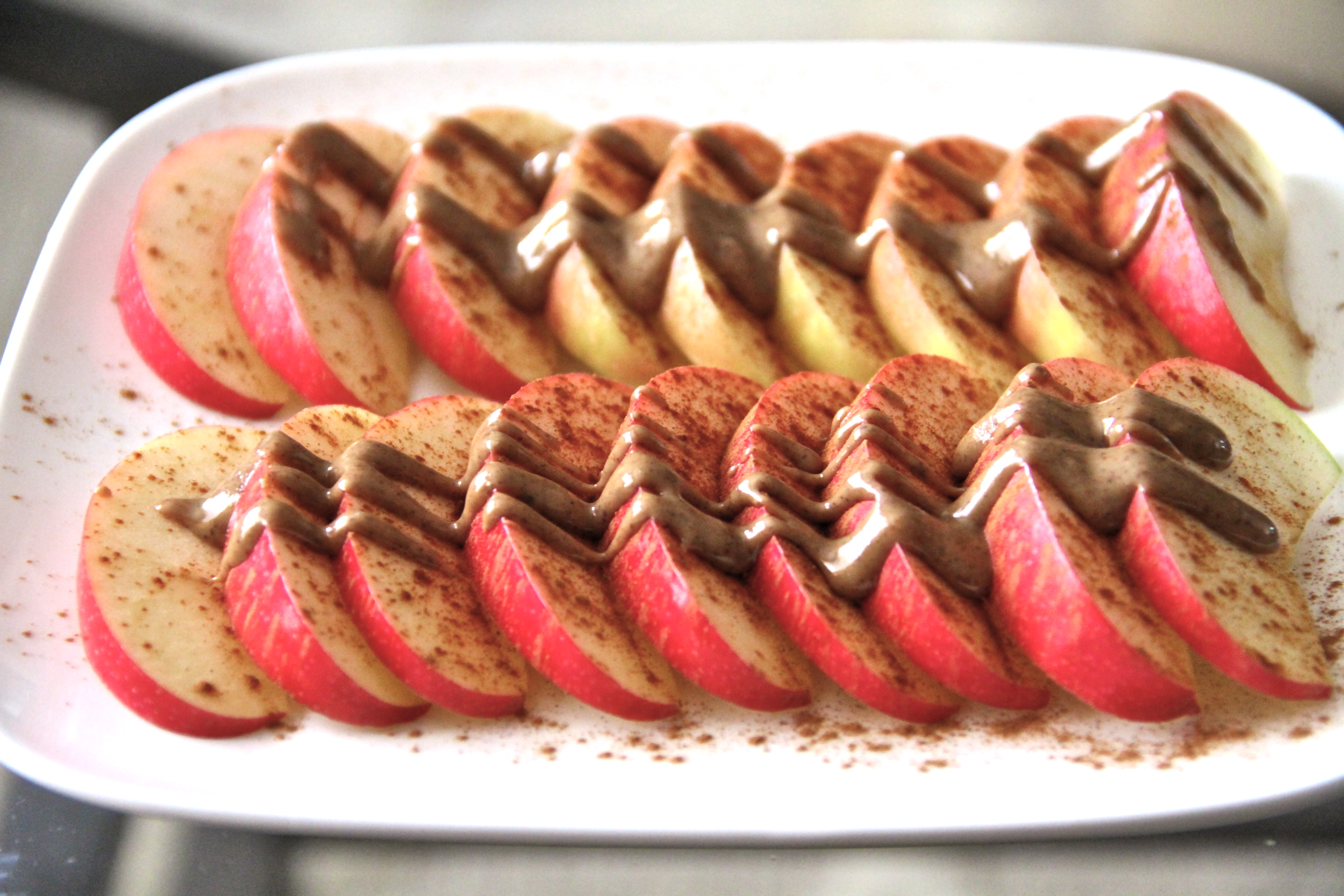 Apples in every possible form.
I blame Mom for this one. Prior to this month, I can't even remember the last time I ate an apple – I've always loved them, but I think I just burned myself out by eating too many. After having a slice of my mom's apple cake, though… holy.wow… the addiction came back with a vengeance. Since then it's been apple everything.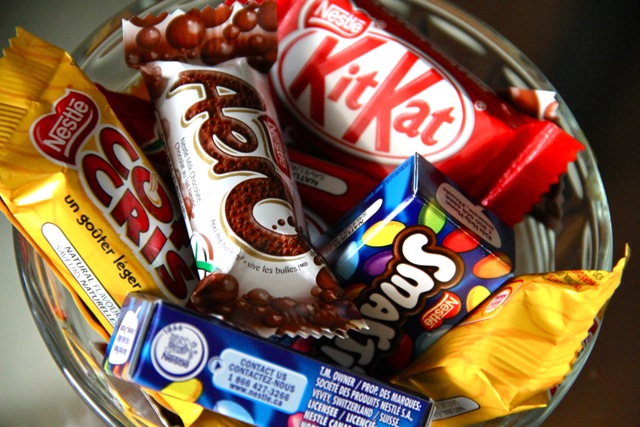 Halloween Candy
After going years without allowing myself to experience the enjoyment that is mini candy bars, I made it a goal to change that this month. Done and done; and freakin' delicious. Good thing I don't get many trick-or-treaters 😉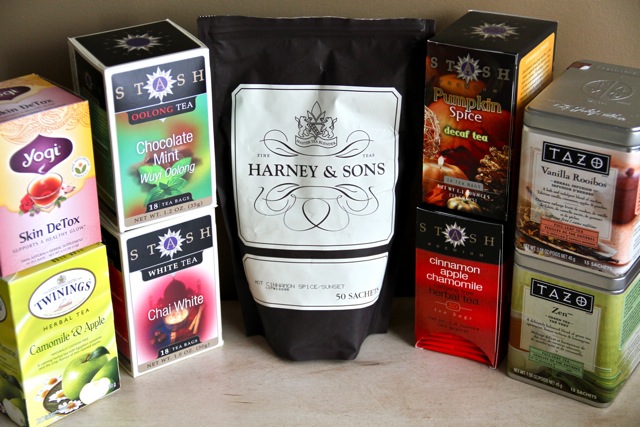 Tea (especially this one)
I'm ashamed to admit that this isn't even most of my collection 😳 I keep telling myself that I won't buy more until I finish off some of what I have, but then I come across new and delicious flavors and my resolve crumbles. It's a good thing that I go through about 6 cups a day… maybe eventually I'll make it through them all. Yeah right.
. – . – . – .
. Fashion Favorites .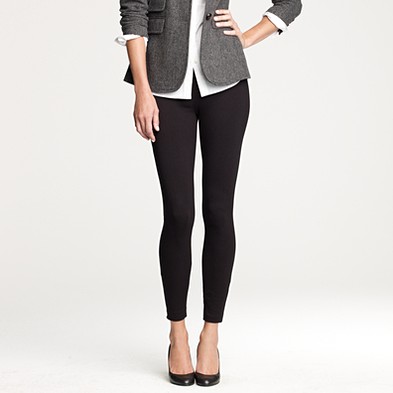 I don't really think I can accurately express how much I freaking love these pants. Besides being incredibly flattering, they're also the most comfortable pair of 'dressy' pants that I own. They're great with flats, or stuffed into knee-high boots, and they're a little bit thicker than traditional leggings which makes them perfect for the colder temperatures.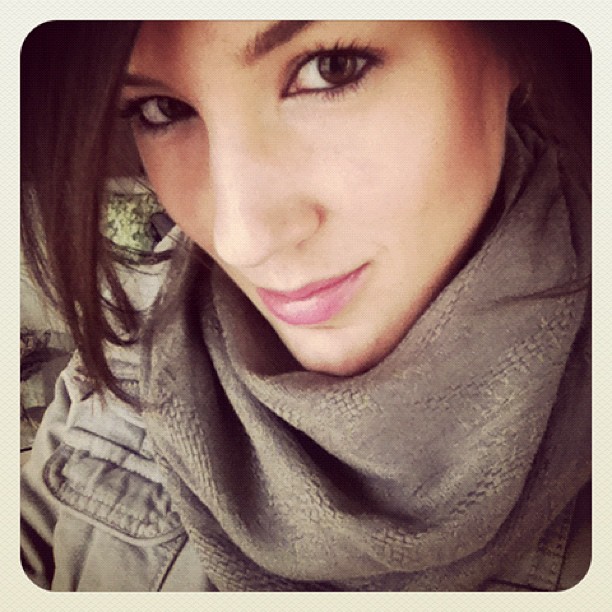 Scarves
One good thing about living in a place where it's constantly cold is the fact that it provides you with the perfect opportunity to wear scarves for at least 8 months out of the year – and feel free to disagree, but it is my humble opinion that scarves freaking rock. This month's plummeting temperatures meant that there was rarely a day that went by where I wasn't rocking one of these around my neck. Confession: sometimes I even wear them at home when I can't seem to warm up.
. – . – . – .
. Fitness Favorites .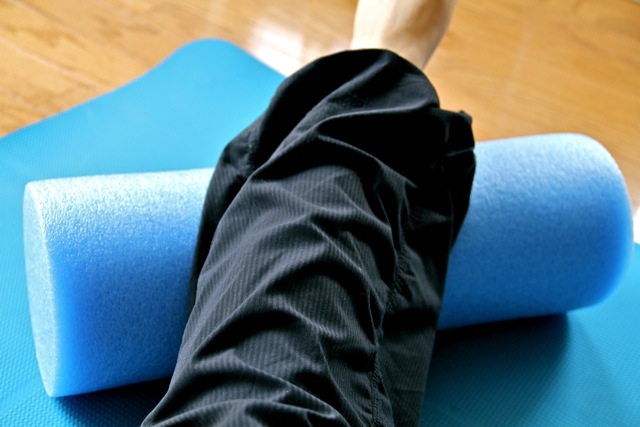 Foam Rolling
This is definitely one of those love-hate deals. Even though I don't do any hardcore exercise, I do walk a lot, and all that walking is enough to leave me with sore legs on occasion. I curse like a sailor while I'm in the actual process of doing it, but afterwards it just feels so.darned.good.
. – . – . – .
. Book Favorites .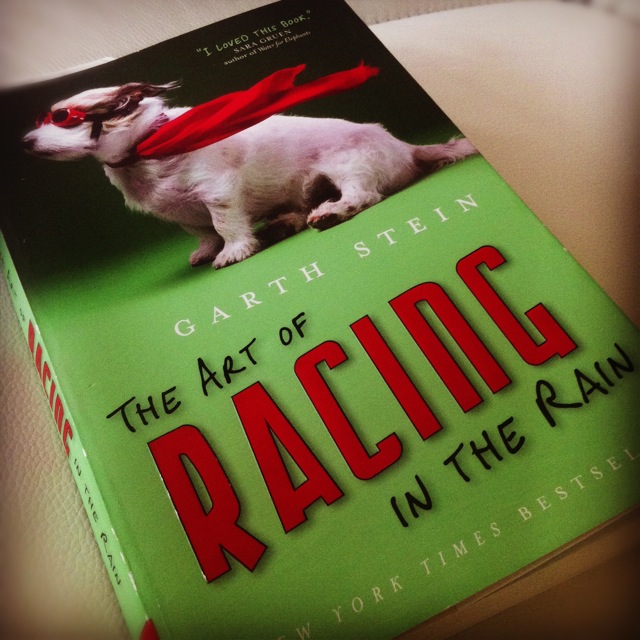 The Art of Racing in the Rain by Garth Stein
I have to say that this is probably one of my all time favorite books. It's a somewhat philosophical narrative that observes the complexities of the human condition from the outside perspective of a dog named Enzo; a dog who possesses a rather human-like soul. Enzo's observations and ongoing analysis of his master's struggles and victories provide a beautifully simple yet profound look at the power that hope and perseverance play in the struggle to overcome the hardships that life throws our way. Hilarious yet heart-wrenching, you may want to keep some tissues handy because this book makes me cry every time.
. – . – . – .
. Movie Favorites .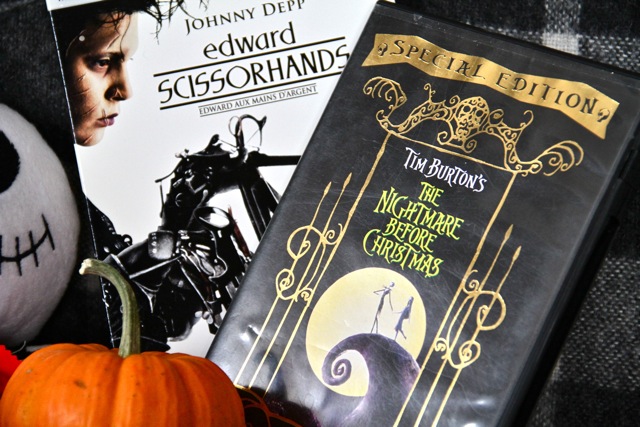 The Nightmare Before Christmas – Edward Scissorhands
My two favorite Halloween movies. I've already told you guys that I'm a big wimp when it comes to scary movies, so watching these 'creepy classics' is the perfect way to get myself into a more Halloweeny mood – something I'll be doing as soon as I finish writing up this post… soooo…. now 😀
. – . – . – .
What's something awesome that happened to you this past month?
Will you be handing out Halloween candy tomorrow? Do you get a lot of kids?