I'm a little late to the party this week because my server has been going through some technical difficulties all morning. I'm sorry if you tried to read earlier and couldn't — hopefully things have sorted themselves out!
Hullo! Happy [What I Ate] Wednesday! 😀
I was seriously tempted to title this post "Food Combining 101," but I thought it would be a little misleading seeing as today's post has nothing to do with the proper rules of food combining and everything to do with delicious food combinations that probably break most of the rules but taste pretty darn amazing.
A little while ago, I put together a WIAW post that showcased some things that just taste better when they're together, and I figured it was time to share a few more of my favourite foodie fusions (sucker for alliteration, right here) with you guys. So without further ado, may I present you with yesterday in eats…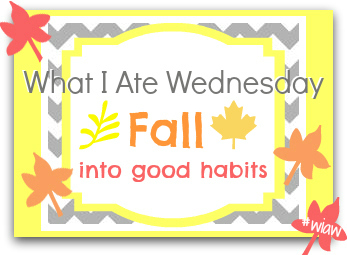 Breakfast… [almond butter AND chocolate]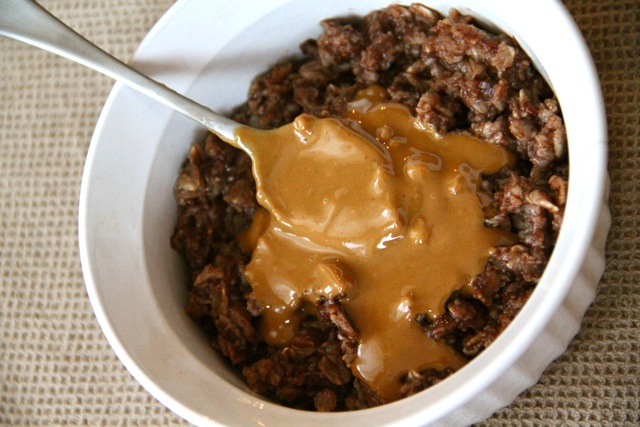 I call these ABC oats — Almond Butter and Chocolate 😉 Remember how I mentioned that I was dealing with a serious chocolate craving in last week's WIAW? Yeaaaaaaah… it still hasn't gone away. In fact, our beloved cocoa bean has been finding its way into more and more of my eats as of late, and it didn't waste any time in making an appearance yesterday. I woke up craving something a little more earthy than my normal AB and honey combo, so I cooked up a batch of oats, whipped in half a banana, added a spoonful of cocoa powder, and topped the whole thing off with a nice glob of almond butter. Definitely not a bad way to start the day…
Morning snack… [bananas AND almond butter (AND chocolate)]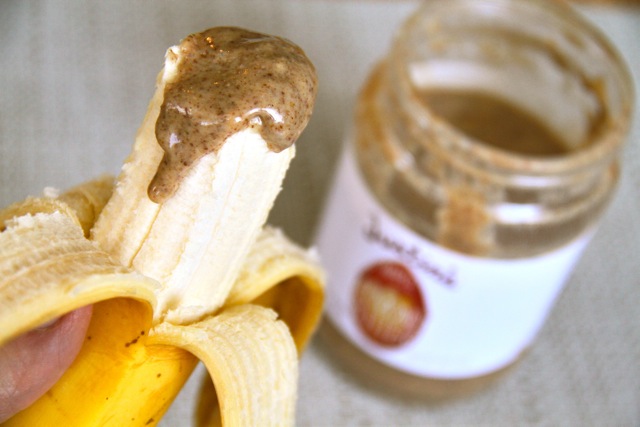 I'm sure many of you would agree that this is quite arguably one of the best combinations there is. Whether you enjoy it in oats, on toast, on its own, with AB, or with PB, the fact of the matter remains that bananas and nut butter were made for each other. I went with the hassle free dunk-and-devour approach, with Justin's maple almond butter being my nut butter of choice. Oh, and if you're wondering where the chocolate is… it's in my coffee (Godiva chocolate crème) 😉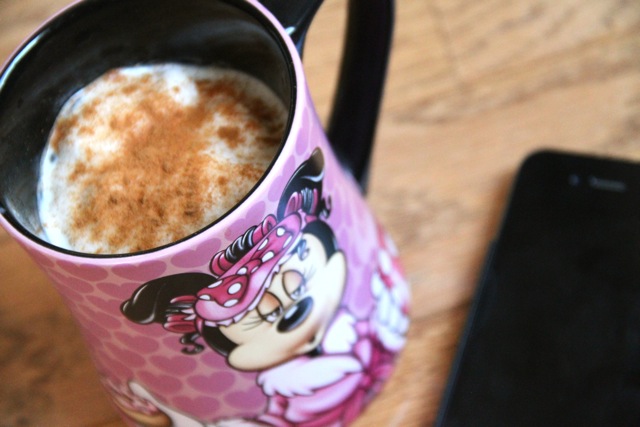 Lunch… [macaroni AND cheese]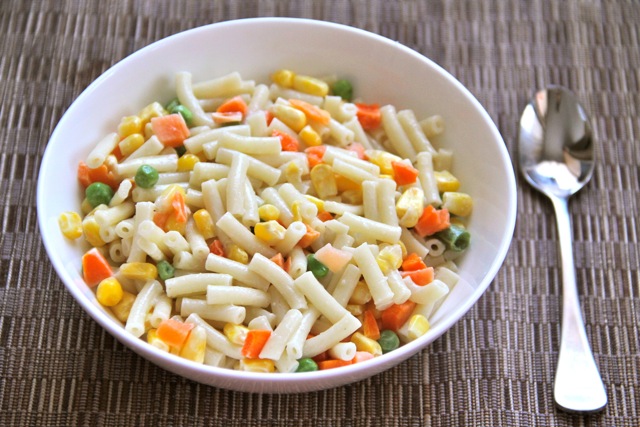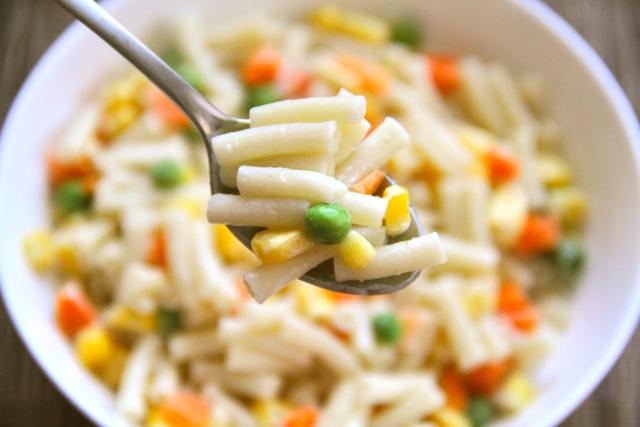 This has been one of my favourite combinations for pretty much as long as I can remember. I couldn't stand tomatoes as a kid, so the only "pasta" I'd eat was either buttered noodles buried under parmesan cheese, or good old mac 'n' cheese… and I distinctly remember going through a phase in my late teens where I was pretty much eating a box of KD on a daily basis. Good times. In any case, I was craving some comfort yesterday afternoon, so I whipped up a box of mac and cheese from Wild Harvest and threw in some frozen mixed veggies for good measure.
Afternoon snack… [kabocha AND caramel]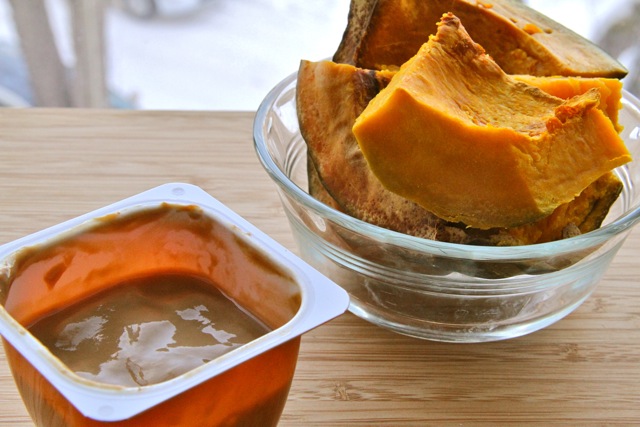 2.5 months later and I'm still eating kabocha on a pretty regular basis… and by pretty regular I mean daily. But how do you expect me to curb my obsession when the little orange bugger is just so.dang.good?!? On its own, with cinnamon, with almond butter, with coconut oil, with caramel pudding…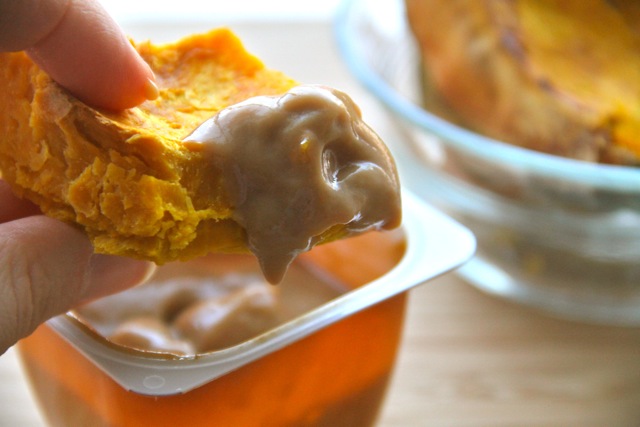 Eat ALL the squash! Also, has anyone ever noticed that there's a huge texture disparity between individual kabochas? Some are a lot more… err… wet (sorry!), whereas others feel a lot more dry and starchy. I wish there was a way to tell just by looking at them, because I definitely prefer the dryer ones.
Dinner… [coconut milk AND rice]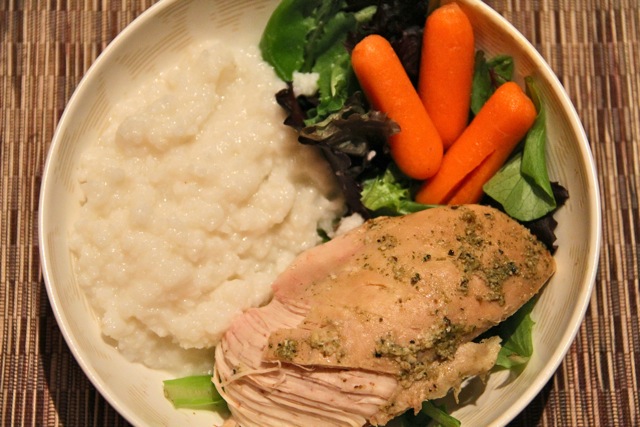 After oats, [basmati] rice is probably my favourite grain; and my favourite way to cook it is by replacing some of the water with canned coconut milk — not only does it add a lovely hint of coconut flavour, but it makes the rice a lot creamier as well. I had my coconut rice alongside a baked chicken breast that I coated in coconut oil and herbs, with what is probably the saddest spit of veggies to grace the pages of Spoons in quite some time. Honestly, I just wasn't feeling the veggies last night — I added them to my plate pretty much solely for visual appeal. And speaking of visual appeal… pitch black dinner times are putting a serious damper on my photo shoots. But I digress.
Evening snack… [chocolate AND my belly]
I may have mentioned a slight craving for chocolate? Mmmm hmmm. According to this site, my cravings could be caused by a number of reasons: low blood sugar, low serotonin levels, stress, PMS, or addiction… but my personal favourite is the final one — chocolate is just plain good 😆 Especially when it's enjoyed alongside a cup of warm almond milk.
Aaaaand that concludes this week's version of WIAW. Have a good one, friends! 😀
. – . – . – .
Your turn!!
a) Almond butter AND _____.
b) Bananas AND _____.
c) Noodles AND _____.
d) (who else is still enjoying kabocha?!?)
e) Coconut milk AND _____.
f) Chocolate AND _____.