Happy What I Ate Wednesday, friendly faces!
You know what I realized after I started sharing these posts with you guys? I eat pretty much the same things all the time. I mean, I already knew this, but it really hits home when you realize that you can basically copy/paste one WIAW post to the next and not really have to change much besides the commentary.
This is something I constantly go back and forth with. On the one hand… I don't really care. An obsession with variety and coming up with new meals all the time was a huge part of my eating disorder, but now that that's no longer an issue, all I want is something that'll fill my belly and let me go about my day. Bonus points if it's quick, easy, and finicky stomach approved.
On the other hand, I realize this isn't necessarily the most interesting approach from a reader's point of view, and I blog for you just as much as I blog for me.
SO! In an effort to keep things interesting for you guys and challenging for me, I'm going to switch things up today and eat something other than what I normally eat. Mmmkay? Mmmkay.
Starting after breakfast, though…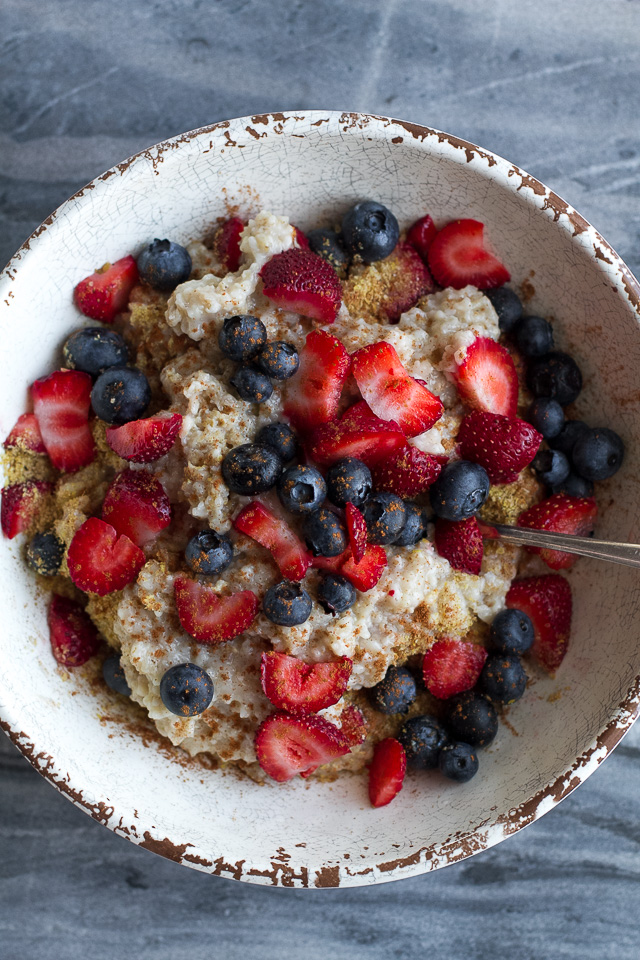 [Breakfast:] 1 cup of dry oats with a banana cooked in. 1/2 scoop vanilla protein powder, 2 spoonfuls of golden flax, a handful of blueberries & strawberries, and cinnamon added post-cook.
Sorry, guys. I love you, but I'm not willing to mess with breakfast.
See, it's kind of what sets the tone for the rest of the day, and I feel like I've finally found a perfect combination that:
gives me tonnes of energy,
never bogs me down or upsets my stomach,
lasts me all the way until lunch, and
tastes amazing
I love eating stovetop oats in the morning (baked/overnight isn't the same), and while I'll swap flavours based on what's in season and what I have on hand, I usually stick to this general formula.
And… *looks down at shoes*… I kind of stick to the same formula for part 1 of lunch, too…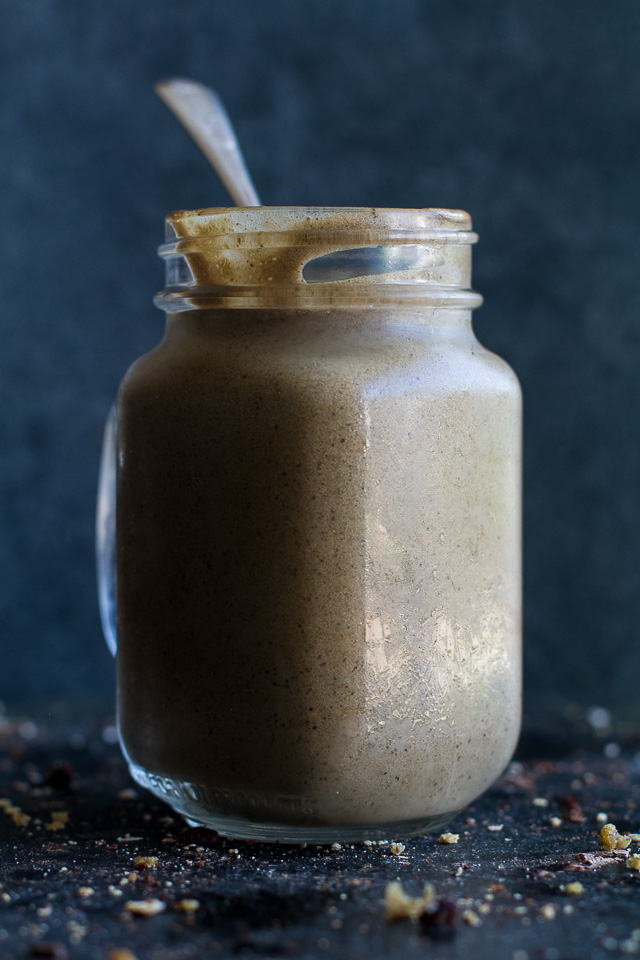 [Lunch pt.1:] typical swampy chocolate smoothie (2 frozen bananas, 2 Medjool dates, big fistful of spinach, 1/2 scoop protein powder, 2 spoonfuls of cocoa, and cashew milk)
But that's it! I promise.
It's just that… the morning is when I'm the most productive, so I like to eat things that I know work for me 99.9% of the time. There's a slight chance that my stomach will protest one of the above, but it's so rare that I can't even remember the last time it happened.
That being said, I did step away from the ABJ sandwiches to switch things up for part 2 of lunch…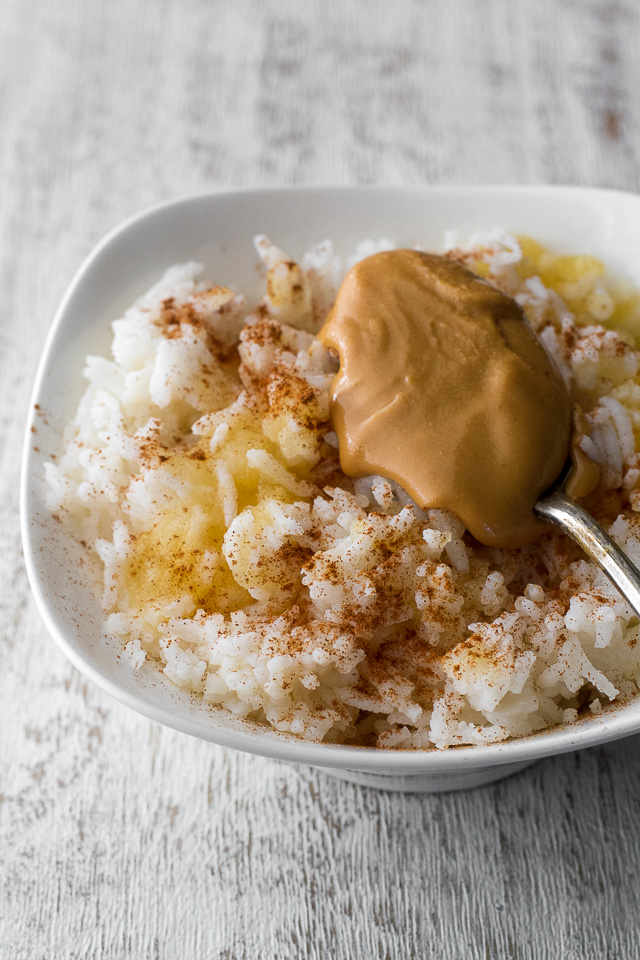 [Lunch pt.2:] a sweet rice bowl! (white basmati rice with applesauce, maple syrup, cinnamon, and almond butter)
… but I couldn't step away from something sweet 😉
And that brings us to the afternoon snackage – probably the easiest meal to keep varied since I'm usually snacking on whatever recipe I happen to be testing for the blog.
This particular day involved some banana bread that I'll be sharing with you guys soon. Until then, check out the almond butter & jelly muffins I posted yesterday.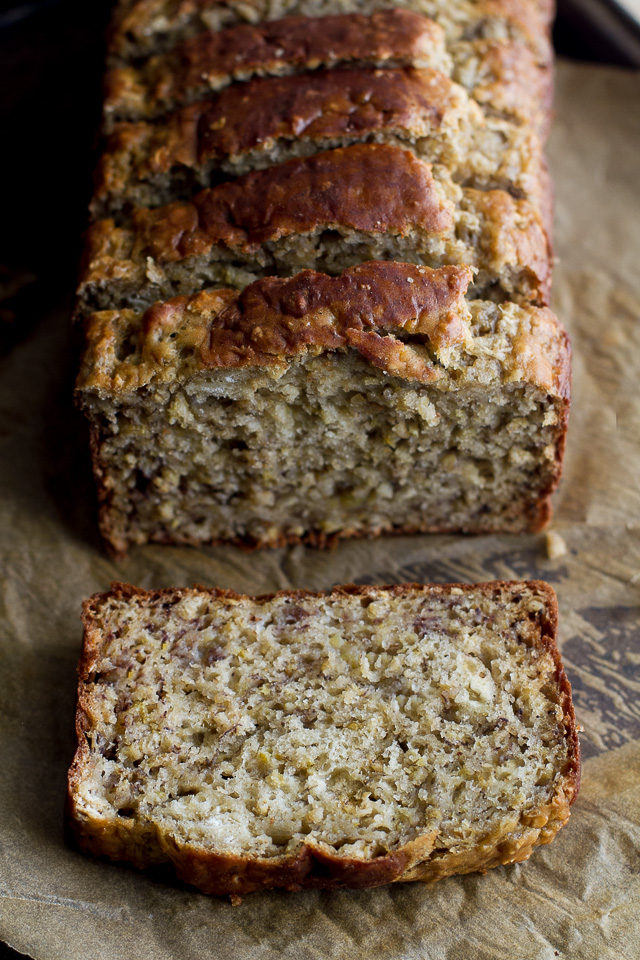 [Afternoon Snack:] a few slices of oat-y banana bread.
Alright.
Real talk from my last WIAW -> "I'm not a fan of cooking dinner." At all. But I'm more than happy to toss a few things together and call it a meal 😁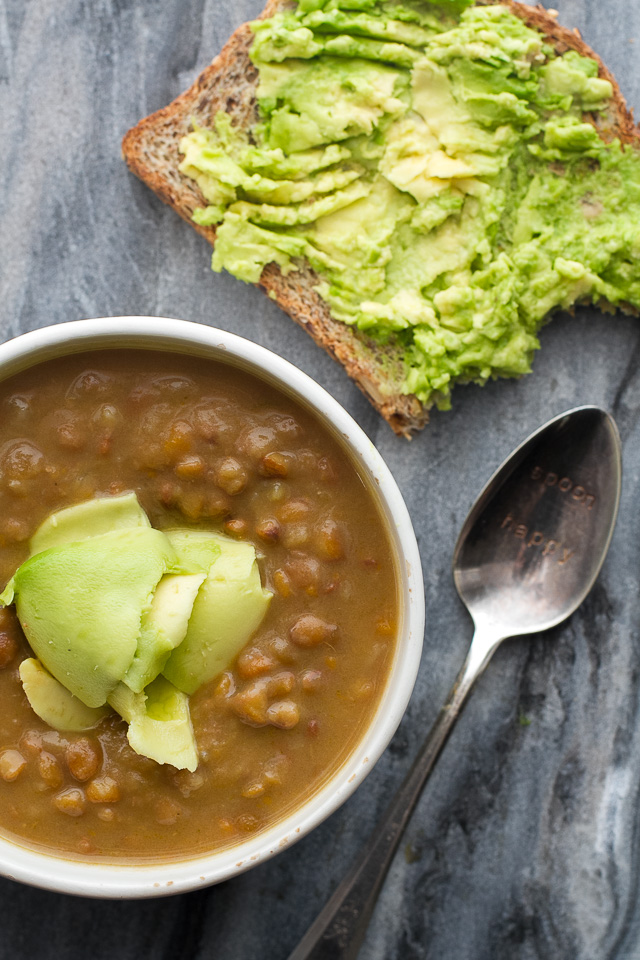 [Dinner]: a can of Amy's lentil soup with avocado and a slice Silver Hills 20 Grain Train toast with avocado.
More real talk -> I almost never heat up any canned food that I happen to be eating, BUT not because I'm lazy [in this case]… I'm just not a fan of hot food and prefer the taste of things at room temperate. I do toast my bread, though, because… crunch.
And that's that, friendly faces! Not 100% switched up, but not bad for a first attempt. Now watch me go back to my old ways until the next WIAW 😂

Let's chat!
Do you switch things up or usually stick to the same meals/snacks?
What's your favourite simple dinner? <- I may or may not need some ideas.
More places to find me!
E-mail — [email protected]
Twitter — runwithspoons
Facebook — runningwithspoons
Pinterest — runwithspoons
Instagram — runwithspoons
Bloglovin — runningwithspoons
Snapchat — runningspoons